Amazon's "advertising tactics" took half of the budget Google Facebook who panicked?
The following articles are derived from understanding notes The author understands Ben Zun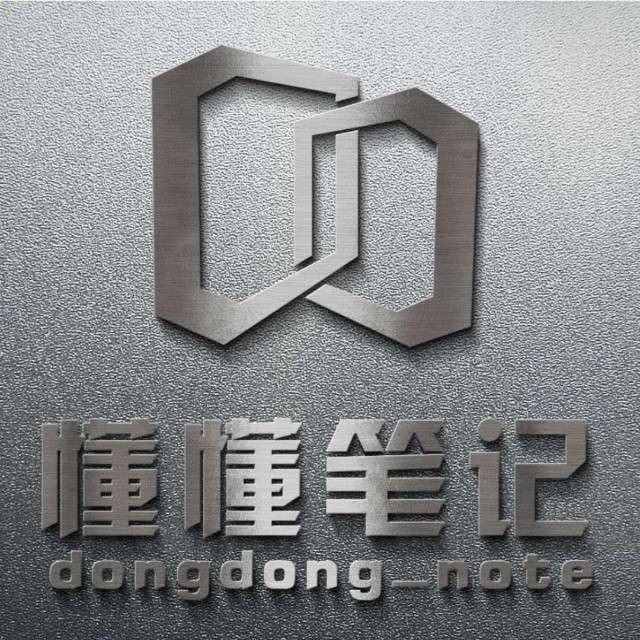 Know the notes
Our team members come from well-known technology and financial media. We are concerned about the development of the technology industry, technological trends and business changes, and we hope to work with you to usher in this era of technological transformation.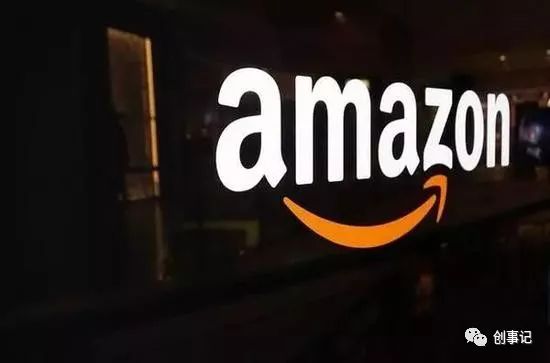 Wen/Ziwei
Source: Understanding Notes (dongdong_note)
Amazon's advertising business has jumped to third place in the U.S., according to a previous report by eMarketer, and some advertisers are moving more than half of their online advertising budgets from Google to Amazon, CNBC reported, citing anonymous sources. While this information has shocked the advertising industry across the United States, it has also put pressure on Google and Facebook. However, in terms of the structure of Amazon's own business, the positioning of its advertising business may only complement other businesses, while at the industry level, it is more likely to be affected by Facebook than Google.
Cloud business saved by advertising?
Steve Brazier, CEO of Canalys, a giant of market analysts for the technology industry, has been less bullish on Amazon's cloud business, AWS.
Despite THES's unusually rapid growth and its position as the world's number one market share, According to Brazier's calculations, AWS is continuing to make losses, and Amazon's debt will become vulnerable in the face of a Fed rate hike.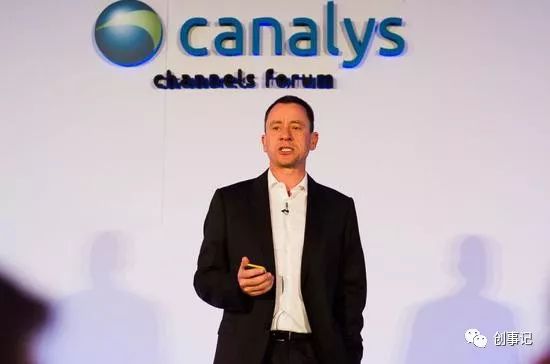 Canalys CEO Steve Brazier
However, his mind is beginning to change recently.
Amazon reported $2.2 billion in advertising sales in the second quarter, up 129 percent from a year earlier. According to eMarketer, Amazon's market share in the U.S. advertising industry is already among the top three in the U.S. Brazier acknowledged that this exceeded Canalys' expectations, and said the revenue offset AWS' quarterly capital expenditures.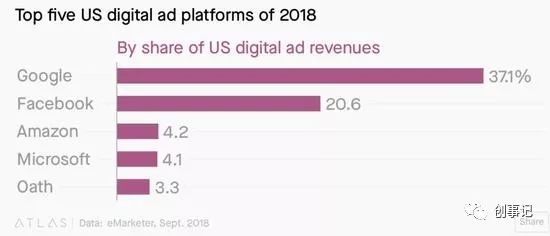 Amazon's capital expenditure in the second quarter was $2.9 billion, according to The Register, mainly for the expansion of its retail business and AWS' high-tech infrastructure.
Previously, Brazier argued, "Amazon's long-term big investments are unsustainable because they don't have enough cash flow." "However, he is impressed by Amazon's performance in high-margin advertising, " which allows it to significantly improve its balance sheet, after all, its free cash flow is still very low in terms of their current volume." "
Of course, the rise of Amazon's advertising business has brought about more than that, and it is clear that the twin oligarchs in the US advertising market, Google's parent company Alphabet (googled after Alphabet) and Facebook, are feeling the threat.
Amazon's advertising tactics have caused a shock in the industry
In the face of a strong invasion of Amazon's advertising business, Google must have a familiar feeling, after all, this has not only happened once, and the last time the door-to-door kick-off is now the second-largest advertising market in the United States - Facebook.
Facebook went public in 2012 and its advertising business has been out of control since then. In recent years, Facebook's advertising sales have grown from $4 billion in 2012 to nearly $40 billion in 2017, with the mobile and video advertising business growing rapidly, successfully keeping a group of competitors behind and pushing Google in the same direction. So will Amazon follow Facebook's lead and challenge Google's dominance of the US advertising industry?
For now, Google still seems to be sitting on the diaoyutai.
According to CNBC's previous reports, Google's advertising business was not only unaffected, but even rose in the first half of the year. In fact, in the eyes of many in the industry, Amazon, while unlikely to replace Google, is likely to take Facebook's place.
Whether it's search ads or display ads, Google is doing well, and many advertisers are using Google's back-end system to reach customers, and in many cases, Amazon actually depends on Google to help it stream. Although Amazon has broken many traditional business models by digitizing, no one seems to have played Google in this regard. At the same time, both sides are aggressively expanding into new areas, devouring small players like big fish eating small fish, providing advertisers with more convenient tools and services for more accurate ad delivery.
Facebook is more of a publisher than Google and Amazon, two e-commerce leaders, and most of the consumer's business activity takes place outside its pages. At the same time, while Facebook also has a lot of data, Amazon's data volume is much larger, and the data is directly linked to consumer buying behavior. In addition, Amazon's huge Prime membership base and the world's leading cloud services give it access to other data. There doesn't seem to be much correlation between these different businesses, but to some extent it can create a synergy that works with a effect of 1 to 1 greater than 2.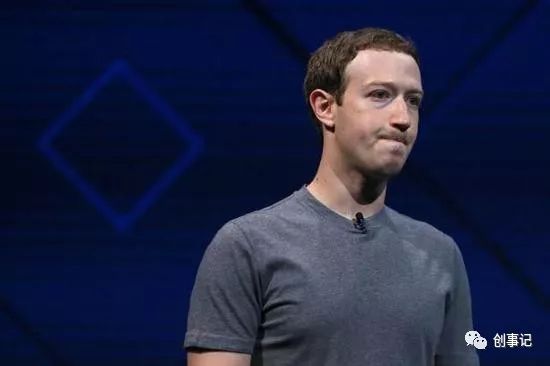 Of course, Amazon has never been involved in "fake news" or data breaches that Facebook has encountered. Advertisers also don't have to worry about their ads being placed near unwelcome or controversial content.
But even so, how far can Amazon advertising go?
Who's more panicked about Facebook and Google?
Amazon's U.S. advertising revenue could reach $4.6 billion in 2018, 4.1 percent, according to eMarketer. Of that, $1.6 billion is likely to come from mobile advertising, with a market share of 2.1%. By contrast, Google and Facebook will control 37.1 per cent and 20.6 per cent of the market this year, respectively. But by 2020, Amazon's market share will grow to 7 per cent, while Google and Facebook's total market share will fall to 55.9 per cent from 57.7 per cent today.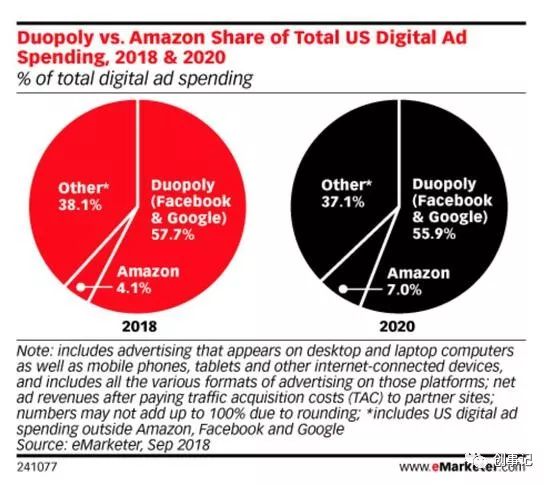 CNBC recently reported that some advertisers are shifting more than half of their advertising budgets from Google to Amazon's advertising platform for hundreds of millions of dollars. So what attracted these advertisers?
About 49 percent of product searches start on Amazon.com, according to CNBC, citing Survata. At the end of 2017, Amazon had nearly 200 million unique monthly visitors, according to comScore. In July, CIRP, a research firm, estimated that Amazon Prime had 100 million members in the U.S., and That Prime Day has become a popular national cultural phenomenon for the media and consumers, with a heat comparable to Black Friday.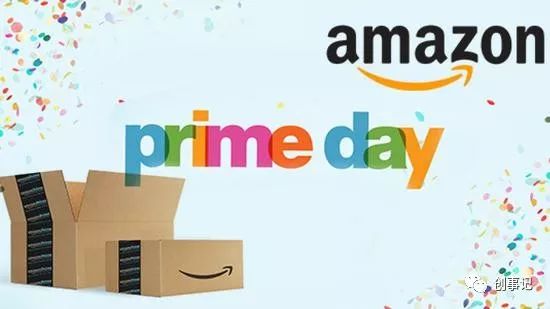 Meanwhile, Amazon's Fire TV has become the second most popular streaming device in the U.S., according to Parks Associates, and its smart speaker Echo is an industry leader. Of course, by acquiring Whole Foods, Amazon could also integrate offline and online shopping to learn more about consumers' shopping habits and history.
In addition, traditional ads can take weeks to evaluate delivery, compared with just a few hours on Amazon. As a result, advertisers can quickly adjust their delivery strategy and ultimately get better results.
However, from the descriptions of many small retailers, the experience of running ads on Amazon's platform is not very good. They often complain that Amazon's advertising programs are difficult to operate and often need to find third-party agencies to help develop an operational strategy. After all, in the limited space facing many competitors, no one can easily stand out.
It's clear that Amazon's self-service advertising system needs to be further refined compared to Google and Facebook. Of course, Amazon has begun to make changes.
Previously, Amazon's advertising business consisted of three main units: Amazon Media Group (AMG), Amazon Market Service (AMS) and Amazon's Advertising Platform (AAP). In early September, Amazon merged the three divisions into one division, Amazon Advertising, and promised to complete a full integration by the end of the year.
"Amazon's goal is to provide thousands of advertisers with simple, intuitive advertising solutions that help them increase sales, and this merger brings us one step closer to that goal." Paul Kotas, Amazon's senior vice president of advertising, said in a blog post.
However, amazon's advertising revenue in the US will account for only 2 per cent of the group's total revenue this year, according to eMarketer. Still, the business can't be ignored. On an investor conference call in July, Amazon CFO Brian Olsavsky called Amazon's advertising business a "rising star" that "begins to have an impact on Amazon's overall profits."
"Conclusion"
Amazon, the world's largest product search engine, certainly has its inherent advantages, and Amazon is beginning to take advantage of them. As the business ecosystem continues to enrich, Amazon continues to bring new ways of promoting advertisers. We believe that while the advertising business will not bring about fundamental changes in Amazon's business structure, it can indeed be an important complement to Amazon's core business if it continues to grow steadily.

---