Apple's share price has surged more than Microsoft's; Google's dominance of Amazon, the U.S. search advertising market, has been stronger; and SAP has teamed up with Microsoft Global TMT
Click on the blue word "Global TMT" above to follow us

Focus . . 

Apple's share price has soared more than Microsoft's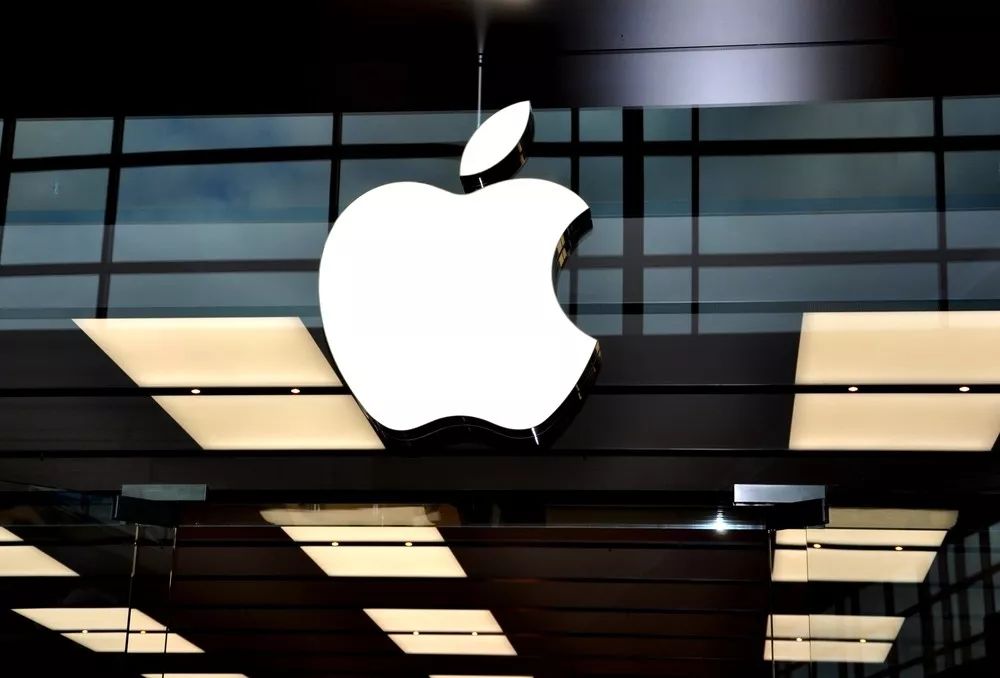 At the close of trading on Monday, Apple shares were up 1.73 per cent at $240.51, a record closing high, with an in-market high of $240.99 and a record share price, creating a market capitalisation of $1086.908 billion, more than $30 billion more than Microsoft's.Barclays said it was bullish on short-term demand for the iPhone 11 and raised Apple's target price to $224 from $207.Wedders bush also raised Apple's target price to $265 from $245, and believes the company has a chance to grow its video streaming service in the next 3-4 years.In addition, the iPhone 5G phone and the new iPhone SE, which will be released next year, are also seen as Apple's new growth opportunities.Later this month, Apple will report fourth-quarter results.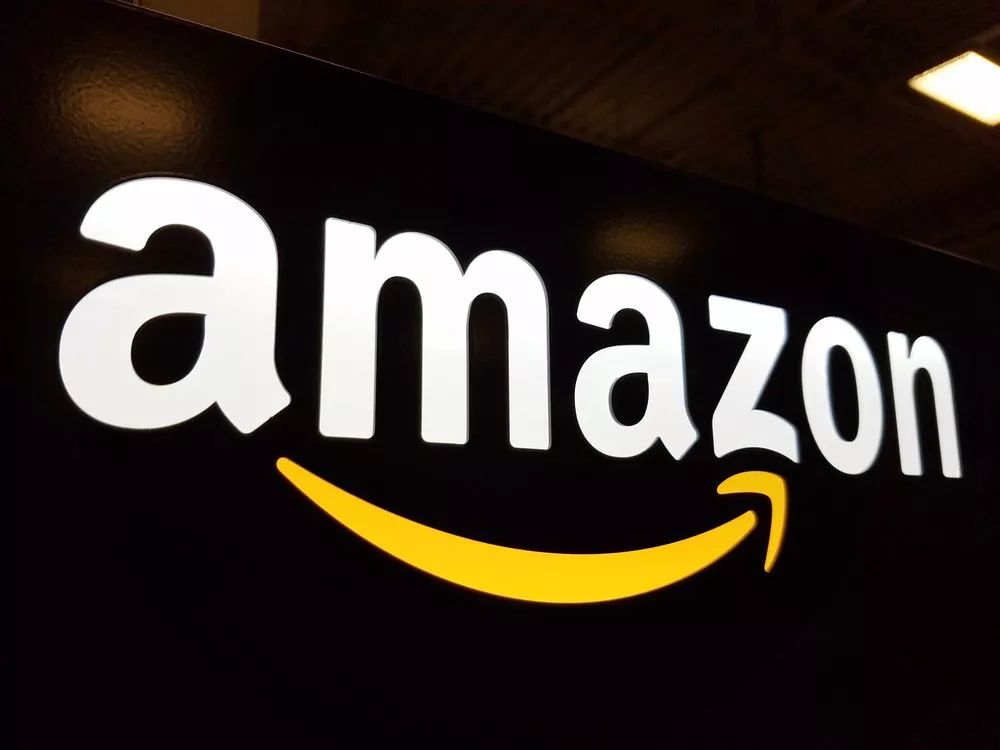 Google dominates Amazon in the U.S. search advertising market
The growing search advertising market in the United States is now dominated by Google. eMarketer forecasts that the U.S. search advertising market will grow nearly 18 percent to $55.17 billion in 2019, with Google accounting for 73.1 percent of the total, or about $40.33 billion. Amazon will account for 12.9 percent of the U.S. paid search market. Microsoft is expected to be third with 6.5 percent. Verizon Media and Yelp will be in fourth and fifth place with 2% and 1.8%, respectively. By 2021, however, Google's share is expected to fall to 70.5 per cent, while Amazon's will reach 15.9 per cent. Amazon will be the only company with a growing share in the next few years.
SAP and Microsoft are working on cloud migration products
SAP and Microsoft are working together on the first cloud migration products on the market. The new Preferred Cloud Partnership combines SAP with Microsoft and a global network of system integrators to provide a holistic bundle that provides customers with a unified reference architecture, roadmap, and market-approved processes that illuminate a clear path to the cloud. As part of the streamlined customer process, Microsoft will work with Azure to res sell SAP cloud platform components. The goal of this unique service is to make it easier to move SAP ERP and SAP S/4HANA customers from the field to the public cloud.
SAP's third-quarter net profit up 28%
German software giant SAP reported third-quarter results. Net profit rose 28 per cent to 1.25bn euros ($1.4bn) in the quarter, compared with 971m euros a year earlier. Revenue for the quarter was 7.79 billion euros, up 13 percent.
Google hired a former Microsoft executive to take charge of the G Suite business
Google has hired former Microsoft executive Javier Soltero to run its G Suite business, which includes Gmail, Google Docs, Google Drive and other productivity apps.

Soltero

He previously served as vice president of Cortana, Microsoft's digital assistant, and left at the end of last year. He was previously in charge of Microsoft Outlook. Prior to that, Prabhakar Raghavan, who was in charge of Google's app, would then be responsible for the company's advertising and commercial products.
Netflix plans to raise $2 billion to increase content creation
Netflix will refinance $2 billion in premium unsecured bonds to cover additional content creation and other expenses. The company often borrows money to help increase the number of original TV shows and movies. Netflix's money-burning momentum is likely to continue with the launch of streaming platforms such as Apple TV Plus and Disney Disney Plus, as well as the launch of NBCUniversal's Peacock and Warner Media's HBO Max. Netflix said it plans to use the revenue to fund content acquisitions, production and development, capital expenditures, investments, working capital and potential acquisitions and strategic deals.
Pingtou announced the first open source chip design platform
During the 6th World Internet Congress, Pingtou brother announced the open source of its low-power micro-control chip (MCU) design platform, becoming the first domestic enterprise to promote the chip platform open source. The platform is aimed at chip design companies, IP suppliers, universities and research institutes and other groups. Developers can design customized chips for segments based on the platform, IP vendors can develop core IP native to the platform, and universities and research institutes can conduct chip-related teaching and research activities.
Big Curry Quotes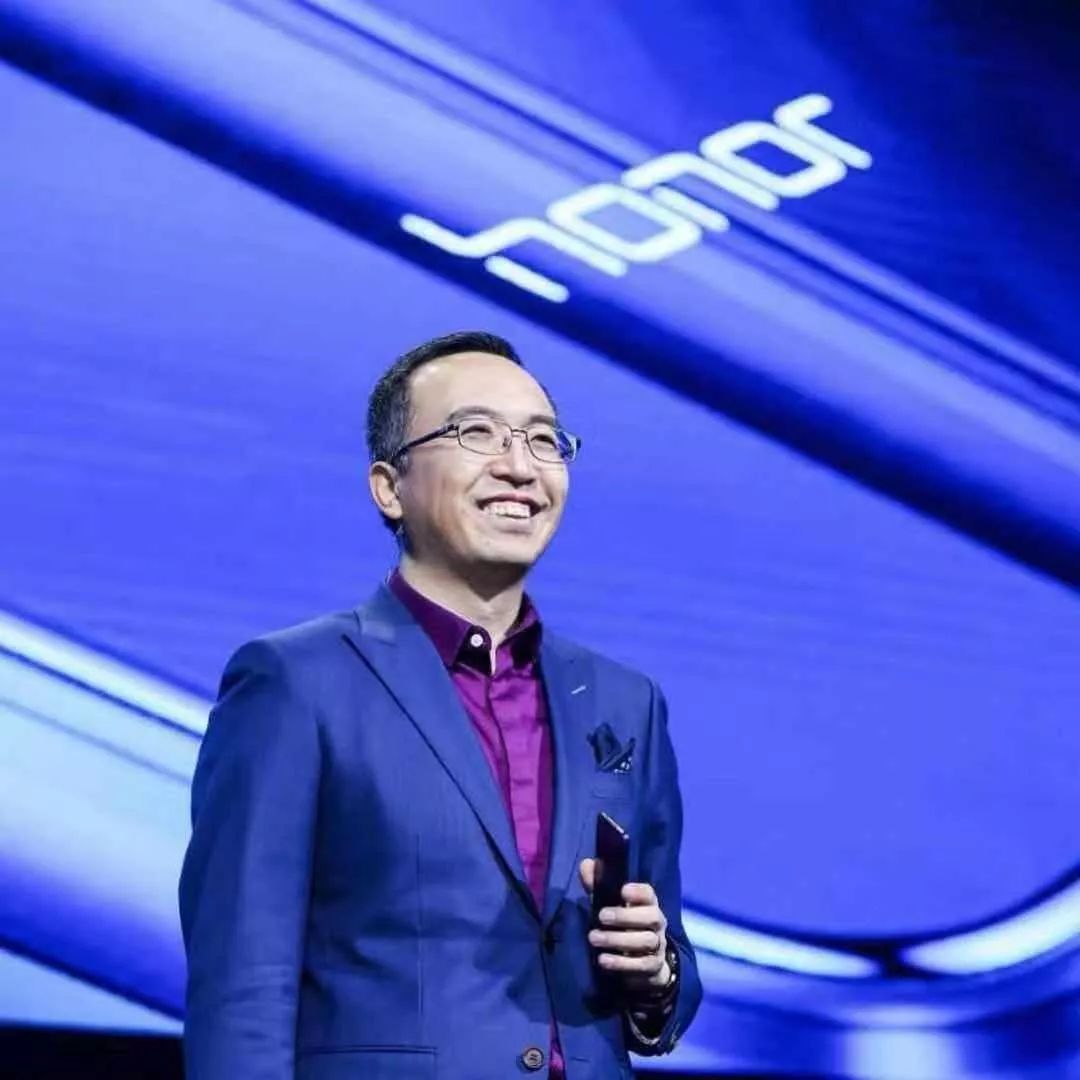 Glory Zhao Ming:
The number of 5G handset piles doesn't make sense huawei is ahead
At the 6th Internet Conference Network Culture and Youth Sub-Forum, Glory President Zhao Ming revealed that Glory V30 will be released next month.
For the previous Xiaomi Leijun revealed that "next year plans to launch more than 10 5G mobile phones, covering all price points of the middle and high end." Zhao Ming responded that there was no point in 5G handsets grabbing the market simply, and that Huawei was at a fairly leading level in 5G.
Facebook Zuckerberg:
I give the impression of a robot
Facebook CEO Mark Zuckerberg said in an interview with NBC's "Nightly News." Historically, there have been difficulties in expressing themselves, which is one of the things that needs to be promoted now.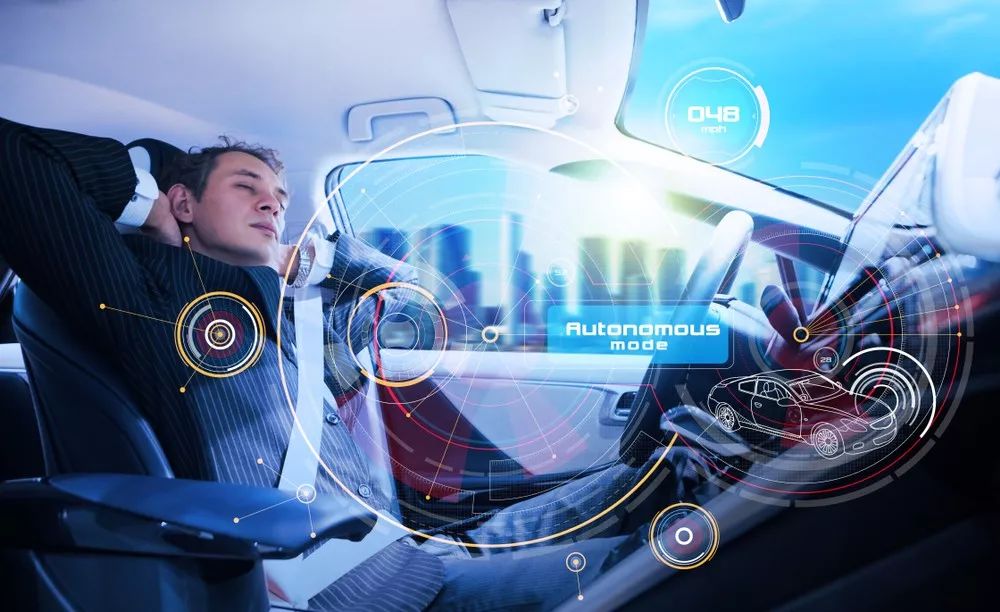 McKinsey stresses that autonomous driving is the most gold-sucking area of investment
McKinsey's report re-emphasizes that "autonomous driving and vehicle electrification will not only change the way you drive, but also our world." McKinsey predicts that self-driving technology alone will generate $1.6 trillion in revenue in urban areas by 2030, twice as much as Toyota, Volkswagen, Ford and GM will generate in 2017. By 2030, self-driving systems will account for 60%-70% of total commercial vehicle mileage. Self-driving is the most gold-sucking investment area.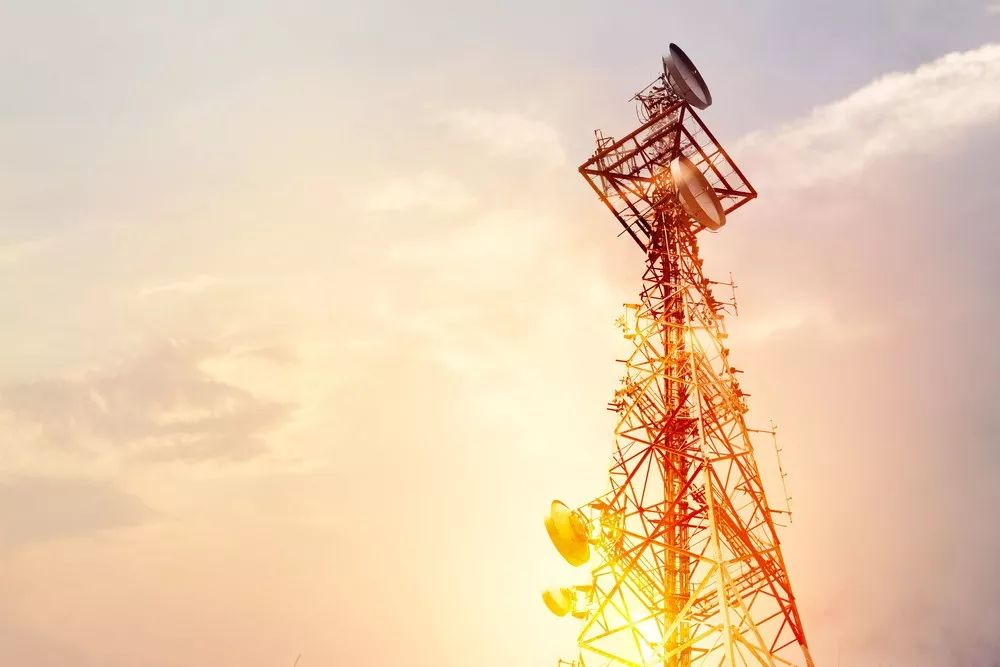 China Unicom (Hong Kong) released its first three quarters financial results
The company's revenue for the first three quarters was RMB198.532 billion, down 0.7% YoY, while industrial Internet revenue was RMB24,291 million, up 40.8% YoY, and net profit was RMB9,823 million, up 11.9% YoY.
China Mobile released its financial report
The company's operating income for the first three quarters was RMB566.7 billion, down 0.2% from a year earlier, of which communications services revenue was RMB513 billion, down 1.0% from a year earlier, and shareholders' net profit was RMB81.8 billion, down 13.9% from a year earlier.
Intel and The Red Qitian Group
(SoReal)
Sign a memorandum of strategic cooperation.
Based on Intel Core, Extreme processors, and other Intel products, Intel and SoReal will work together to develop VR/AR content solutions based on 5G technology enhancements in five key areas: developing 5G-based VR/AR solutions; VR/AR content design and production, development of hardware, software and system integration facilities related to sports events, VR/AR experience and training assistance for Olympic athletes, planning and execution and live promotion of VR/AR eSports events, and creation of VR/AR theme parks.
The 2019 Intel Internet of Things Summit was held in Xiamen on October 17.
At the conference, Intel Systems presented its three-pillar strategy for the layout of the Internet of Things. Intel is actively pushing for a data-centric transformation, with the global total potential market expected to exceed $300 billion by 2024, with the Internet of Things accounting for more than $59 billion, or nearly a fifth of that.
OPPO plans to launch a dual-mode 5G smartphone by the end of the year.
The device will be powered by a Qualcomm dual-mode 5G chip and support for independent (SA) and non-independent (NSA) networks. In May 2019, OPPO, in partnership with Swiss telecommunications company Swisscom, officially launched OPPO Reno 5G in the Swiss market, making it the first commercial 5G mobile phone in Europe. As of September 2019, OPPO has filed more than 2,500 global patent applications and filed necessary patents for more than 1,000 5G standards with the European Telecommunication Standards Association (ETSI).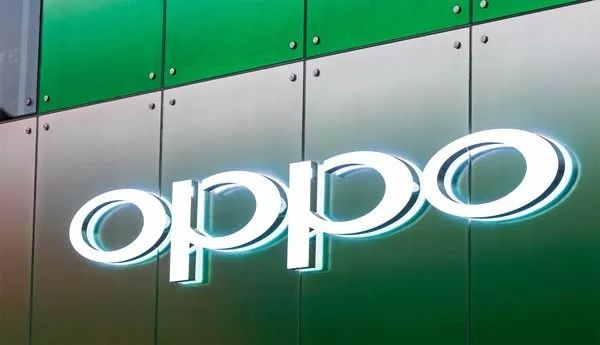 SkyFive announced the successful acquisition of most of Nokia's air-to-ground assets.
After the acquisition, the vast majority of Nokia's A2G patents, product portfolio and employees will be transferred to SkyFive. With the successful deployment and launch of the European aviation network, SkyFive and Nokia are planning to expand the A2G to other regions, with SkyFive responsible for end-to-end solutions. With its strong technology and delivery capabilities, Nokia continues to be responsible for selling and implementing terrestrial networks to communications service providers.
PayJoy launches a compatibility program for smartphone original equipment manufacturers (OEMs).
The plan builds on current compatibility with Samsung and LG and begins with agreements with four major smartphone brands in emerging markets: Voice Holdings, TCL/Alcatel, D.Light (through Skyveer Sales) and Hissin. By integrating PayJoy Access into their systems, the four smartphone brands are compatible.
Voith became the first member of the Asian Digital Alliance.
As a result of this, Voith's network of corporate relations and cooperation in Asia's digital sector will be significantly expanded, with the opportunity to participate in a variety of digital interactions and share information networks. The Asian Digital Alliance is an ecosystem that aims to accelerate the digital transformation of Asian industries, founded in August 2018 by Alibaba Cloud, IoT ONE, MING Labs and Haohua International.
Bentley Software acquired Citilabs, a global provider of mobile simulation and analytics software, and Orbit Geospatial Technologies, a global provider of 3D and mobile mapping software.
The newly acquired technology, combined with Bentley's existing design integration and digital city services, enables an engineering-based mobile digital twin.
Bentley Software announced new features of its ProjectWise collaboration platform and the full expansion of the company's SYNCHRO 4D construction environment.The new ProjectWise 365 cloud service leverages Microsoft 365 technology and office productivity tools to extend the coverage, affordability, and accessibility of building information models (BIMs) and infrastructure design data for organizations of all sizes. With Bentley's new SYNCHRO cloud service, contractors can achieve 4D visualization of design data and construction models in project and site management, advanced work packaging, and Microsoft HoloLens 2 augmented reality solutions.
On October 19th, Nanchang World VR Industry Conference was held.
Circumferondical technology was invited to exhibit four application solutions, such as VR and news media, security inspection, live broadcast, smart city, and live demonstration of VR-8K live. Since the 5G network officially launched commercial, the domestic mainstream operators are constantly with all walks of life to launch specific 5G-VR solutions, VR has become a major operators competing for the industry track.
Xugong Information with industrial Internet platform Hanyun to participate in the 2019 World Intelligent Manufacturing Conference.
Based on the insight and analysis of data, Hanyun Industrial Internet Platform brings users more powerful equipment asset operation and operation ability, production and manufacturing execution ability, process quality optimization ability, product after-sales service ability, logistics and transportation scheduling ability, and finally realize digital and intelligent transformation.
Kirin Hesheng participated in the 6th World Internet Congress as a representative of the Innovation Platform.
APUS founder and CEO Li Tao proposed that under the wave of globalization in the new era, media integration needs to follow the "five new" principle, taking into account the audience, content, technology, channels and platforms on the reverse impact of news and public opinion dissemination.
Catetai Technology with 5G parking technology results debuted at the World Internet Conference.
Including intelligent inspection parking spaces, automatic identification of license plate numbers, real-time recording of parking time, accurate calculation of parking costs, no sense of payment of the entire application process presented, in a vivid way to explain the concept of "senseless parking." This achievement has been piloted in many places and started commercial, such as Hangzhou, Shenzhen, Wuhan, Luze and other places.
Foretellix announced that 200 engineers from 130 companies and universities have downloaded its latest open measurable scenario description language (M-SDL).M-SDL is the first open language to address the shortcomings of formats, languages, methods, and metrics currently used to verify and verify the safety of advanced driver assistance systems (ADAS) and self-driving cars.
AnDAPT introduces four new adaptable power management integrated circuit portfolios.
These four products are based on AndaPT's breakthrough AmP mixed-signal FPGA platform integrated circuit, integrated DrMOS controller, providing power rails up to 40A amps. With this breakthrough technology, AnDAPT supports the creation of a large number of off-the-go PMICs with completely different topology, covering many different customer applications, relying only on AndaPT, a pre-validated single-chip AmP mixed-signal FPGA.
Yamaha Fine Technologies launches the Micro Prober MP series.
The new MP502 and MP502-A devices, in combination with commercial vector network analyzers, enable high-speed, high-precision detection of the high-week portability of the actual product model, thus achieving the detection of the actual products that previously had problems, as well as the determination of all relevant mass-produced products.
The Golden Appreciation International Creative Festival Huayang United Forum was held in Shanghai on October 16.
Huayang United founder and chairman Su Tong as a special host, Huawei Consumer Business Cloud Services Vice President Tan Dongxuan, trend host / NPC brand manager Li Chennic attended the forum, three guests to "digital technology defines the future of fashion" as the theme, to explore the vertical screen era consumers new reading and writing methods and values, and fashion and technology content co-creation.
---