Google and Facebook's advertising revenue has been eaten up by Snap, Pinterest and Amazon; Facebook has launched a new LOGO 57 issue of Morketing Weekly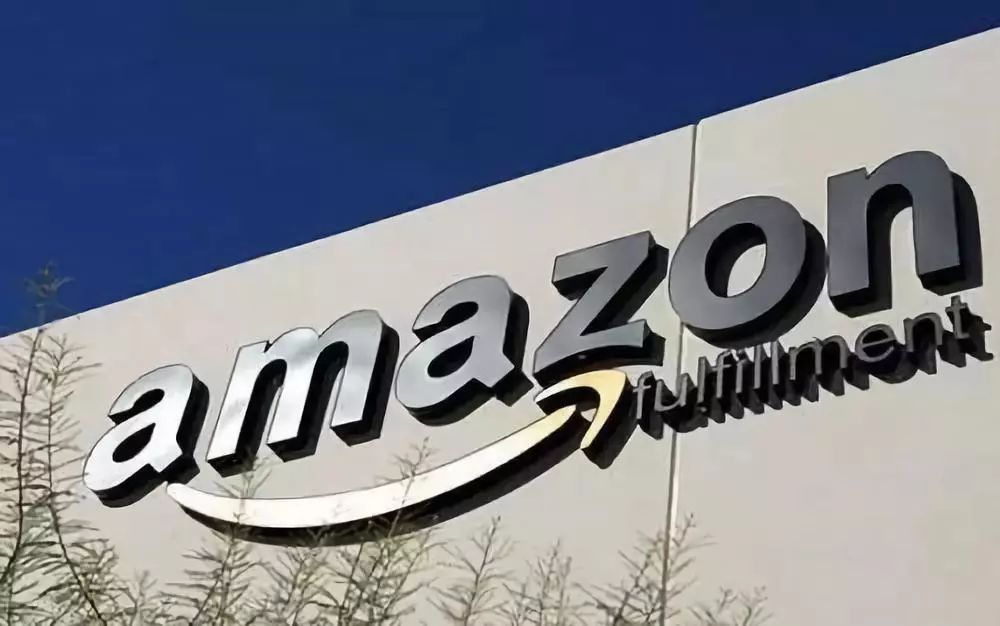 Google and Facebook's advertising revenue has been eaten up by Snap, Pinterest and Amazon
Alphabet's ad revenue reached $33.916 billion in the third quarter, while Facebook's ad revenue reached $17.383 billion, according to third-quarter results from Alphabet and Facebook, Google's parent company.
But now there are a group of "challengers" in the market, with Snap (Snapchat's parent company), Pinterest (a social network featuring photo collections) and Amazon (the e-commerce giant) eating away at their dominance, and their online advertising businesses are growing faster than the industry giants.
In terms of growth, Facebook, which grew 28% year-on-year in the third quarter, has grown below 30% for three consecutive quarters.
The same is true of Google, which says growth has slowed after a 17 per cent increase in advertising.
Snap, on the other hand, was the "black horse" of online advertising growth in the third quarter of this year, growing 50 percent to $446.2 million.
In addition, Amazon, which has been seen as a "challenger" to Google and Facebook in recent years, reported $2,495 million in online advertising in the third quarter, with revenue from its "other" business, which is dominated by online advertising, up 44 percent.
"The tools that reach advertising audiences on our site are becoming increasingly popular with suppliers, sellers and third-party advertisers," Brian Olsavsky, Amazon's finance director, said on a earnings conference call.
Pinterest said revenue growth in the third quarter came mainly from new advertisers, while not only in the U.S. market, Pinterest added advertising services in nine countries this year, and Pinterest has now launched advertising services in 28 countries.
In addition, Amazon's search advertising revenue is expected to reach $7.09 billion this year, up nearly 30 percent year-on-year and with a market share of 12.9 percent, according to eMarketer.
Amazon's market share will increase to 15.9 per cent by 2021, while Google's will fall from 73.1 per cent to 70.5 per cent.

Facebook has released a new LOGO to differentiate its social media
Facebook recently unveiled a new corporate LOGO style.
Facebook said the change was intended primarily to differentiate the entire enterprise and its subsidiaries, such as WhatsApp and Instagram, from its social media facebook LOGO.
At the same time, unlike the iconic blue lowercase style of the past, in the new LOGO, all the letters of "facebook" are capital letters and match the colors of different products.
Like what:
Blue stands for Facebook, green for WhatsApp, pink for Instagram.
Want to emphasize to users that they are the parent company of four global social networks: Facebook, Instagram, WhatsApp and Messenger.
Facebook says users should know which companies they're using and will start using the new LOGO in websites, products and marketing materials in the coming weeks.

McDonald's CEO fired for keeping company employees close
Steve Eastbrook, President and CEO of McDonald's
McDonald's board of directors announced the firing of Steve Easterbrook, the company's president and chief executive, after a November 1 vote, according to the Wall Street Journal.
At the same time, Chris Kempczynski was appointed president and chief executive, after Chris Kempczynski was head of McDonald's U.S. operations.
McDonald's said Steve Eastbrook was fired mainly because of Steve A. Eastbrook and an employee of the company had a consensual close relationship and their personal actions violated company rules.
Steve Eastbrook also resigned from McDonald's board.
Steve W. In an e-mail to the company's entire staff, Mr. Eastbrook acknowledged that he had a close relationship with the company's employees, which was a mistake.
At the same time, in view of the company's values, I agree with the board of directors.
In addition, McDonald's said it would not provide employee information about employees who are close to Steve Eastbrook.
In response to a reporter's question about the incident, Steve K. Eastbrook's lawyer declined to answer.
Steve Eastbrook became chief executive of McDonald's in March 2015, according to public information.
Prior to that, he was McDonald's Chief Brand Officer, and McDonald's UK and Nordic regional head.
A profile of Chris Kempczynski
Chris Kempchins joined McDonald's in 2015 and was promoted to head of U.S. operations in 2017, responsible for About 14,000 McDonald's restaurants in the U.S.
He has worked for PepsiCo, Kraft Foods and Procter and Gamble.
Enrique Hernandez, chairman of McDonald's board of directors, said Chris Kempchins played an important role in developing McDonald's strategic plan and experienced the most comprehensive transformation of the U.S. business in McDonald's history.

2019Q3 Chinese Brand Overseas Social Power Top 100 List:What are the characteristics of Social's playable brand?
The Morketing Institute, in collaboration with OneSight, has compiled and released the 2019 Q3 BrandOS TOP 100 Offshore Brand Social Platform Performance White Paper, which provides an objective indicator of global reference for the globalization of Chinese mainland brands by calculating and scoring the large amount of data from more than 3,000 brands on overseas social media, and is the first ranking of the performance of Chinese mainland brands on overseas social media platforms.
1. New brands:
8 new brands in the 2019 Q3 list, including MG Automotive, ClubFactory, China Manufacturing Network, Ctrip, Nubian Mobile, Lungi Photovoltaic, Lexin Sanwen.
2. BrandOSTOP 100 Brand Ranking Changes:
The form of the customs clearance chart provides an intuitive display of the changes in brand rankings in the BrandOS TOP 100 list for 2019Q1, Q2 and Q3.
3. Analysis of the performance of typical brands overseas social platforms in various industries:
Based on OneSight 4.0 platform data, the operating situation of brands with typical characteristics of overseas social platform performance in various industries is analyzed.
4. Typical case study:
China Eastern Airlines performed well on the 2019 Q3 overseas social platform, with significant improvements in both fan growth and user engagement scores.
For the air transport company, which needs to do business in different regions, the overseas social platform has become an effective channel for China Eastern Airlines to enhance its brand image, expand its overseas business and keep in touch with its users.
5. 2019 Overseas Social Platform Operations Strategy:
The report examines product and policy changes on overseas social platforms in 2019Q3 and summarizes these changes, concluding that enhanced content censorship remains one of the main priorities of overseas social platforms.
On this basis, combined with OneSight 4.0 data and the performance of each brand's social platform, we put forward seven overseas social platform operation strategies.
A selection of cases for the week
Pan And Jiang Sida opened a "breakup salon."
Pan Wei and Jiang Sida opened a "change of face" break-up salon, described three girls in love frustration, Jiang Sida as a barber with Pan Wei to help them from the hairstyle change to regain their own, deepen Pan's "change of face" concept, from the beginning, dig a brand-new self.
Nike asked Han Han to shoot a tone ad, some people say they are selling pens?
Recently, Nike in Shanghai out of a "tone" advertising, invited Shanghain han Han to play (10 seconds).
NetEase strictly choose spit slot 11.11 play
NetEase has chosen to promote the "Simple 8 Fold" of the 11.11 Heart Life Festival, and has released an ad to pay tribute to those who are preparing for the 11.11 madness, in the desire for consumers to offer a simpler alternative.
Hi Tea × new green inspiration from Coyon
Hi tea hand-in-hand Ko Yan's, the introduction of auspic fruit series limited products, respectively, auspic fruit yogurt wave ice, auspicrus coffee wave ice, auspicrus smoked chicken bread, auspicrus smoked chicken toast four products and environmental protection surrounding, it is understood that the same name tour flash shop is about to open.
Wangwang out of the "want to pinch" simulation snack blind box, snow cake fairy QQ sugar are coming!
Following Wangwang soft pinch decompression series (including big hoe, big pick beans, big wave fairy, big snow cake, big fairy, big hot man), november 8, Wangwang also launched a "good want to pinch" simulation snack blind box, including small hoe, puff, snow cake, fairy, QQ sugar, milk sugar, crushed ice a total of 8.
A selection of the week's earnings reports
Adidas Q3 revenue up 6%, Greater China up 11%
Adidas reported global results for the third quarter of 2019, excluding currency impact, which resulted in a 6% increase in third-quarter results, and adidas brand revenue growth of 6%, with Reebok brand sales up 2%.
E-commerce grew 14 percent and sales rose 9 percent to 6.41 billion euros in the third quarter.
Adidas Greater China recorded 11% growth, the 22nd consecutive quarter of double-digit growth for Adidas Greater China.
Taiping Bird's third-quarter revenue near double-digit growth in the first three quarters of revenue broke 5 billion
Recently, Taiping Bird released its first three quarters of 2019 report, sales increased by 2.36% year-on-year to 5,003 million yuan, net profit recorded 207 million yuan, of which sales in the third quarter increased by 9.55% year-on-year, mainly due to the growth of e-commerce channels more than 30%.
During the reporting period, Taiping Bird's "Le Er X Great White Rabbit" co-branding, Harry Potter and Taiping Bird collaboration series, etc. continued to sell well in the market.
By the end of the reporting period, Taiping Bird's brand had 4,438 offline stores, of which 1,625 were direct stores, 2,807 were franchisees and 6 were affiliated stores.
L'Oreal Group's third-quarter sales up nearly 8% Online business jumps more than 47%
L'Oreal reported third-quarter results showing sales rose 7.8 percent year-on-year to 7.18 billion euros, driven mainly by high-end brands such as Lancome, with online sales up 47.5 percent, or 13.5 percent of total sales, and travel retail sales up 20.8 percent.
Jean-Paul Agon, L'Oreal's chief executive, said in the earnings report that the Asia-Pacific region, which includes China, India and Japan, had the strongest growth momentum, but that the US market had underperformed.
It comes after L'Oreal China's new chief executive issued an open letter saying the country had become the group's second-largest market.
Baidu Q3 core business revenue of 21 billion yuan, down 3% YoY
Baidu Core, a combination of search and transaction services, reported revenue of 21 billion yuan in the third quarter, down 3 percent from a year earlier, excluding a 2 percent year-on-year increase in the impact of its announced disposal business and an 8 percent increase from the previous quarter, according to the report.
Sogou's third-quarter revenue was $314.9 million, up 14% year-on-year
Sogou reported unaudited results for the third quarter of 2019.
According to the financial results, Sogou's third-quarter operating income exceeded 2.2 billion yuan, up 17% year-on-year and higher than the industry's growth rate.
Sogou's third-quarter search and search-related revenue was $288.2 million, up 13% from a year earlier.
Sogou's other revenue for the third quarter was $26.7 million, up 25 percent from a year earlier.
Automotive Home's third-quarter net profit was RMB643.7 million, down 5.5% YoY
Auto Home reported unaudited results for the third quarter ended September 30, 2019.
According to the U.S. GAAP, Auto Home's net revenue for the third quarter was 2,170.2 million yuan, up 14.9 percent from 1,888.4 million yuan a year earlier.
Net profit attributable to Auto Home was RMB643.7 million, down 5.5% from RMB681.3 million a year earlier.
Aichi Art Q3 has total revenue of 7.4 billion yuan and 105.8 million members
Achey released its third-quarter results in 2019.
The company reported total revenue of 7.4 billion yuan in the third quarter, up 7% year-on-year.
Net loss of 3.7 billion yuan, compared with a net loss of 3.1 billion yuan in the same period last year, widening the loss year-on-year.
Ai Qiyi third quarter member service revenue of 3.7 billion yuan, revenue accounted for more than 50%, online advertising revenue of 2.1 billion yuan, content distribution and other revenue of 680.4 million yuan and 932.3 million yuan, respectively.
At the end of the third quarter, Ache's subscription membership reached 105.8 million, up 31% year-on-year.
Uber revenue of $3.8 billion in third quarter, up 30% year-on-year
Uber reported revenue of $3.813 billion, up 30 percent from $2,944 million a year earlier.
Net loss attributable to common shareholders was $1,162 million, an increase from a net loss attributable to common shareholders of $986 million a year earlier.
Marketing events of the week
eMarketer:Facebook and Google account for 68.5% of the UK digital advertising market in 2019
Facebook and Google's share of the region's digital advertising market continues to grow, despite widespread concerns about Brexit and falling digital advertising spending across the UK.
By 2019, the two companies will account for 68.5 per cent of the UK digital advertising market, up from eMarketer's previous estimate of 63.3 per cent.
This is up from 65.8 per cent last year;
Facebook and Google will have a 70 per cent market share in the UK by 2021.
This year, Google will receive $8.27 billion from the UK digital advertising market and Facebook $5.16 billion.
Google has announced a shopping ad on YouTube
Google has announced a shopping ad on YouTube that will show its products and services on its home page and search results, where users will see a series of recommended items above the videos displayed in the search results, and they may also appear as carnage ads on the home page, Tech Crunch reported.
By 2020, chief marketing officers will face a tougher environment
Over the past year, we have seen many of the world's leading companies opt out of the post of Chief Marketing Officer.
In its report Predictions 2020: CMO, Forrester, a technology and market research firm, points out that next year, 2020, chief marketing officers will face a tougher environment and even a "deadly battle" for their survival.
And for executives who can continue to serve as CMO executives, they have more responsibilities than ever before.
Facebook blasts privacy scandal:More than 100 third-party developers illegally accessed user data
Facebook has again violated users' privacy rights, according to foreign media, and on November 5th it revealed that up to 100 third-party software developers may have improperly accessed users' private data, including the names and profiles and images of members of specific groups on the social network.
The company said it had revoked that access and contacted 100 third-party development partners who may have accessed the information.
Google bought Fitbit for $2.1 billion, promising that user health data would not be used for advertising
Google's parent company, Alphabet, said in a recent announcement that it would buy Fitbit, the US wearables maker, for $2.1bn ,14.8bn, which is expected to be completed by 2020, meaning the company will officially move into health wearables.
Tencent's online video beauty social app "Cat Call"
Tencent has launched a low-key video beauty social app, Cat Call, which is in a cold start and is already lying online in the App Store.
"Cat Call" is a social tool that focuses on video beauty call chat, the main goal is to let users in the video chat natural beauty.
Tencent is hatching two other social products, both of which are currently in the privacy phase.
One of the Slogan for the "record serious life of you" products, or on the label small red book / oasis, ;
Another dating app, which features "high-quality out-of-order", is currently being secretly tested inside Tencent.
Baidu online anonymous social "handset", using maps to connect young users
According to Tencent Technology's product hunter news, cool data shows that Baidu online an anonymous social software "handset."
The handset is an anonymous social software for college students, users in the registration process to fill in the "your school city", and upload the campus card / student card / graduation certificate to complete the school certification, to obtain the school medal.
Core features of the handset include anonymous communities, map socializing, and matching friends online.
It is rumoured to be launching in the US or Hong Kong next year, raising $500m-$1bn
Sources say the company has hired Bank of America and Goldman Sachs to help with the listing, raising $5 billion to $1 billion (about $3.9 billion to $7.8 billion).
It is expected to go public next year, possibly in Hong Kong or the US, but sources say the company is more likely to go public in the US.
Kpmg:Big data will help transform businesses in the next two to three years
In an interview on the second day of the Expo, Xu Weilang, a partner at KPMG China Smart Light, said there would be a "blowout" in the next two to three years in which big data will help transform companies.
Digital transformation is a common transformation of business and technology, with digital transformation as the ultimate goal.
Referring to the current big data to help enterprises transform the application of more areas, Xu said that the current retail, fast-disappearing, manufacturing, financial areas using big data transformation is more.
SEG:SaaS Mergers and Acquisitions Report for the Third Quarter of 2019
SEG released the SaaS Merger Report for the third quarter of 2019.
For the first time in the third quarter, there were more than 700 mergers and acquisitions in the software industry as a whole, including SaaS, local licensing model software, Internet and mobile transactions.
For the SaaS mergers and acquisitions market, trading volume reached an all-time high of 314 transactions in the third quarter, up 24.6% from the third quarter of 2018 (252).
By the end of 2019, the volume of transactions in this area is expected to reach about 1100-1200.
SaaS accounted for about 42 per cent of mergers and acquisitions in the third quarter, by vertical sector.
The vertical sectors with the highest number of transactions include healthcare (28), financial services (18) and real estate (12).
Micro-Alliance Group jointly established a 1 billion yuan industrial fund in Shanghai
Micro-Alliance Group announced that it will jointly set up an industrial fund with a total value of RMB 1 billion with the Shanghai Shuangying Investment Center.
The industry fund is mainly funded by micro-alliance group wholily-owned subsidiaries micro-alliance cloud ice, Shanghai micro-alliance and Shanghai Shuang-Cheng, Shanghai Wenxuan and other companies, of which Shanghai Micro-alliance, Shanghai Wenxuan, Shanghai Jiaxuan, Shanghai Lengyi as LP (limited partner) will contribute 250 million yuan, 200 million yuan, 270 million yuan, 270 million yuan.
Micro Alliance Soft Cloud will invest mainly in potential enterprise-class services SaaS, digital marketing and its upstream and downstream industrial chain enterprises.
JD.com introduces its first digital solution for consumer-scene finance
Recently, JD.com announced the industry's first "consumer scenario financial digital solution", through the restructuring of internal and external technology, products and resources, to provide consumer scenario partners with the required financial products, big data wind control, underlying accounts and other services.
"Consumer Scene Financial Digital Solutions" the first landing partner is the flight butler and high-speed rail butler, and with JD.com launched the first joint credit payment products "team white bar", launched six months, the active number of nearly half a million people.
Extreme Reach:Video report for Q2 2019
Extreme Reach released its Second Quarter 2019 Video Report.
The share of premium media providers in presentation increased by 31% year-on-year in the second quarter of 2019, thanks to the digital strength of networked televisions and the trust advertisers place in premium publishers.
Senior publishers accounted for 83% of second-quarter presentations, with the remaining 17% attributed to media aggregators.
Brands that target consumers directly (DTC) rely almost entirely on premium publishers.
Almost all video ad displays under the DTC brand (99.8%) are provided by premium publishers.
The DTC brand's reliance on premium publishers also means they tend to use longer ads.
In the second quarter of 2019, 95% of DTC-branded video ads on the Extreme Reach platform were 30 seconds long.
By comparison, 30-second ads accounted for 64% of all video ads in the second quarter of 2019.
In the second quarter of 2019, six-second ads accounted for only 1% of video ads.
Director of the Network Supervision Department of the State Administration of Municipal Supervision:Antitrust investigations will be conducted in accordance with the law
Liang Aifu, director of the Internet Supervision Department of the State Administration of Market Supervision, said, "The 'two choices, one' and 'exclusive transactions' in the Internet sector are clearly prohibited by the E-Commerce Law and violate the Anti-Unfair Competition Law of the Anti-monopoly Law, which not only undermines the order of fair competition, but also harms the rights and interests of consumers."
In addition, Liang aifu also said that the General Administration will pay close attention to the relevant behavior, the parties reflect strong "two choices and one" to carry out anti-monopoly investigations in accordance with the law, to create a fair and orderly market environment.

Click on the image to enter the registration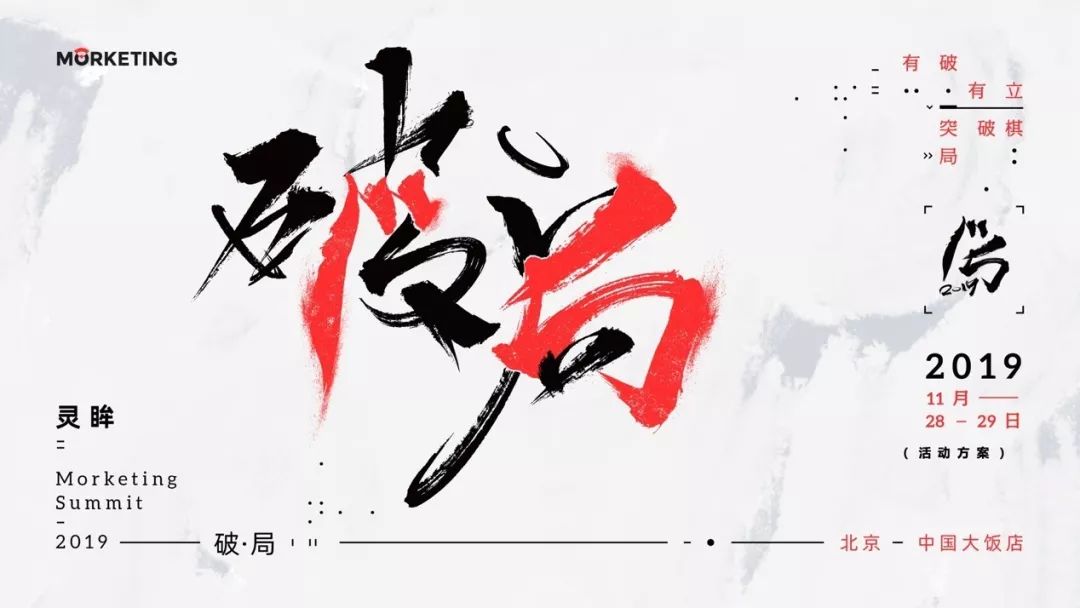 Click to read the original text,
You can also register by going to the event line mobile page
The article has been publishedModify.
---