Outdoor advertising can also program GOOGLE is going down this road
Please indicate the source of the reprint
"Successful Marketing Microsal: vmarketing"
Wen/Journalist Zhou Ruihua
The procedural purchase of outdoor advertising means that the right time and place, send relevant information to the right people, which can greatly improve the effectiveness of advertising, and in real time to focus the budget on the best-performing areas.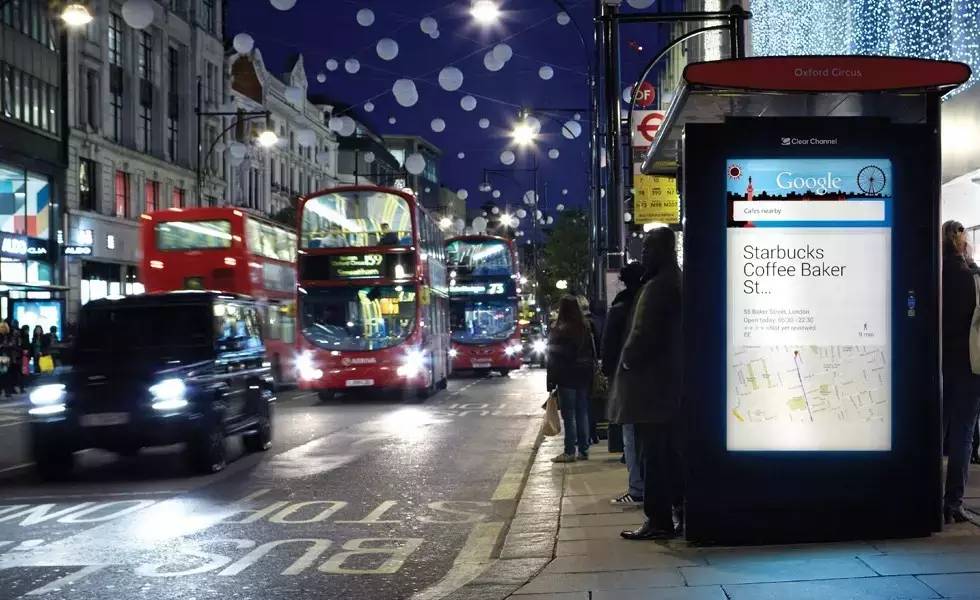 For consumers, the traditional outdoor advertising can not be more familiar, and in recent years the rise of procedural buying is no stranger, but the "outdoor and procedural purchase" form, but only recently the emergence of the model, the combination of these two common consumer advertising models, but will bring the "1 >2" effect.
Previously, when consumers were online, ads appeared on the page from time to time, mostly related to his online search, comments and purchase history, which was a procedural purchase online, through the historical data of consumers, advertisers' ads to target consumers. But now,This happens when consumers walk down the street - advertising messages about themselves appear on electronic billboards on the streets.
Now, technology companies such as Google, Xaxis, Rubicon Project and Twitter Mogul are experimenting with outdoor procedural purchases.Throughout 2015, Google sent messages to passers-by about the weather, traffic, scores of ongoing sporting events and even newly baked bread from a nearby bakery in some of London's most visited locations, such as subway stations and electronic billboards in the city centre.By the end of 2015, Google was testing the program's purchases of outdoor advertising using its DoubleClick technology.
For advertisers, the application of procedural purchases to outdoor advertising means that the right time and place to send information to the right people, which can greatly improve the effectiveness of outdoor advertising, but also can be targeted to the budget to the best-performing areas, so that traditional outdoor advertising into a new era.
Keep traditional outdoor advertising up to digital
According to eMarketer, program buying is a big market, and some professional and visionary program service providers and big technology companies have long since begun to lay out the field of outdoor procedural buying. In September 2015, for example, program service provider Rubicon Project announced a partnership with BitPoster in the UK, which focuses on outdoor advertising.
In January, Outsmart, the UK's outdoor advertising agency, launched a app, Space.This data management application is primarily used to store, classify and standardize detailed directories for the UK market, and since more than 5 million addresses have a unique 10-digit code, each region can be categorised by geography, environment, etc., which undoubtedly paves the way for outdoor procedural purchases.
In the age of precision marketing in big data, "send the right ads to the right people" is rightTraditional outdoor advertising is still a challenge, the combination of procedural purchases and outdoor advertising, can help this traditional form of advertising to catch up with the trend of the digital age, and this is undoubtedly a large market for many technology advertising companies.
At the end of 2015, after nearly a year of outdoor procedural testing in London, Google teamed up with some big technology, advertising ad companies,Such as JCDecaux, Ocean Outdoor and Outdoor Plus, its DoubleClick technology, from the online world to the real world, the outdoor advertising program purchase.
DoubleClick is an automated algorithm for Google that calculates how to render an ad to maximize its performance by computing a variety of data, such as weather, time, geographic location, and real-time events.
Google buys outdoor e-billboards in some areas, based on local weather, travel information, sporting events, and data such as online search and geographic location for mobile phone users, and when a user appears near an electronic billboard, his cell phone signal triggers a specific ad, and DoubleClick's automated processing system automatically places the content on the billboard near the user. Greg Smith, head of EMEA at Google Media, said the results of the test were "very good".
The result is good news for many advertisers. Some companies and institutions are starting to experiment with outdoor procedural purchases, and have achieved good results.
In 2015, Diageo, an alcoholic beverage brand, used outdoor procedural buying ads to promote its Pimm wine.Working with some of Taylor Walker's bars, Diageo uses beacon technology to combine geographic location and real-time weather information to count the number of smartphones in the area and identify potential consumers and tell them which bar nearby has Pimm when the temperature in the area it promotes exceeds 16 degrees Celsius.
In this way, diageo chief executive Amer Hasan says brands can respond to opportunities for brand and consumer interaction in a short period of time, while automatically shifting budgets to the best-performing cities and even refining them to the best-performing areas to make their budgets more cost-effective.
In addition, the real world every day there are many unexpected and unpredictable events, such as traffic jams, weather mutations, emergencies, etc., the use of procedural purchases, can allow brands to respond to a variety of ground events in real time, improve the relevance of advertising, seize the opportunity to interact with consumers.
At the same time, outdoor advertising program purchase can also let advertisers advertising to achieve a high degree of localization, regionalization, which is difficult to do through other channels.
Real-time automation is not a climate
Although the ecological circle of procedural purchase has been formed, but the procedural purchase of outdoor advertising is still a new thing, there are many basic work to be perfected, but also face many challenges. For programmed service providers, the ultimate goal is to create a system and trading model that makes it easier for advertisers to spend money on the media.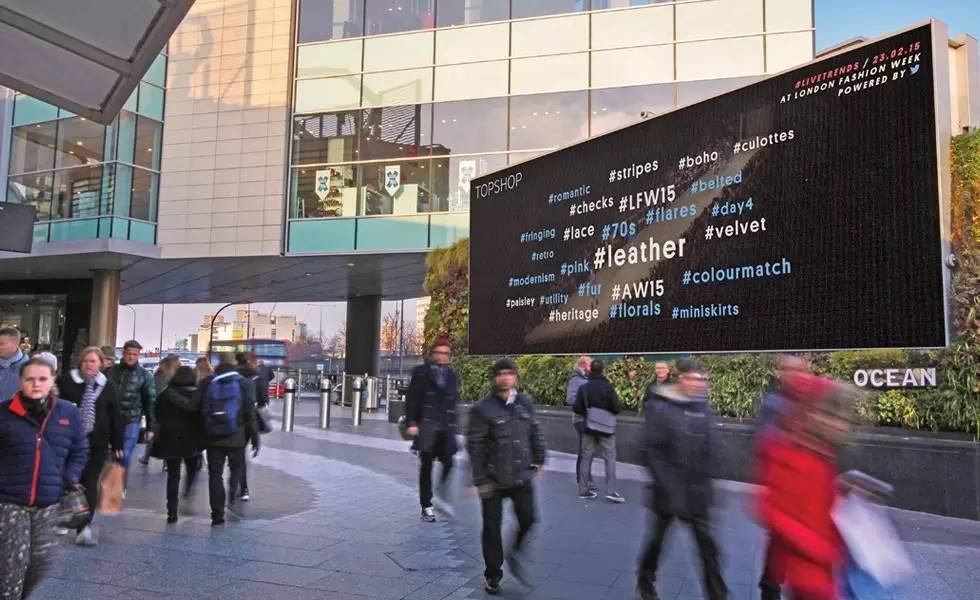 Alissa Ananiev, from Exterion Media, is optimistic about outdoor program purchases, but she believesThe current lack of dialogue and cooperation among the various institutions has made it difficult for the Conference to be procedurally dispersed and difficult to climate.
"We need to distinguish between procedural transactions and procedural presentations," says Alissa. The first step, she says, is to automate everything that's available.
This is shared by Brydon, from Outsmart, who argues that the word "procedural" is not appropriate, or rather "automated real-time trading". Therefore, between the various systems, programmed service providers, media, creative agencies and advertisers, to be able to talk freely, to establish a fast trading model. When this infrastructure construction is completed, the smart and efficient real-time automation exchanges will be a boon to the brand in the next few years.
When Google tested its outdoor program purchase in London at the end of 2015, it worked not only with a number of outdoor advertising media, but also with creative agencies such as Talon, OMD UK, Essence, R/GA and Co:Collective, explaining that the partnership would allow all involved to understand what changes they needed to make to achieve outdoor programing.
"This test shows that there are areas that need to be further developed and integrated in the future before the outdoor program becomes a market, such as how to stimulate advertising creativity, how to view impressions, consumer data, buying patterns, revenue management, and some potential factors."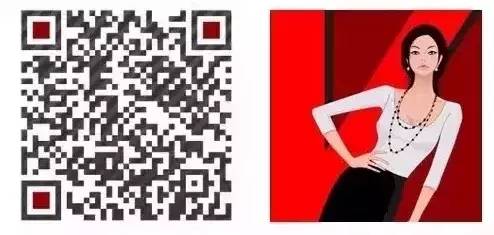 Want to talk about marketing content, but don't know who to talk to? Want to learn marketing knowledge, but can't find the right way? Never mind, add "deep V sister" micro-signal V-vmarketing, become a friend of deep V sister, send verification code: the province and marketing, into the "successful marketing" WeChat group, with groups of small partners from all walks of life to learn marketing knowledge, share marketing cases, enhance marketing segments ... Your problem is solved! Come on, baby!
Click below"Read the original text"View: Meng Meng's Emoji breaks the marketing taboo for sanitary napkins!
If you like this article, please clickPraise.Oh, yes
---