Creative hot shop aerobic YOYA DIGITAL lands in Beijing; Google's advertising business faces split to curb its monopoly (SocialMarketing Daily)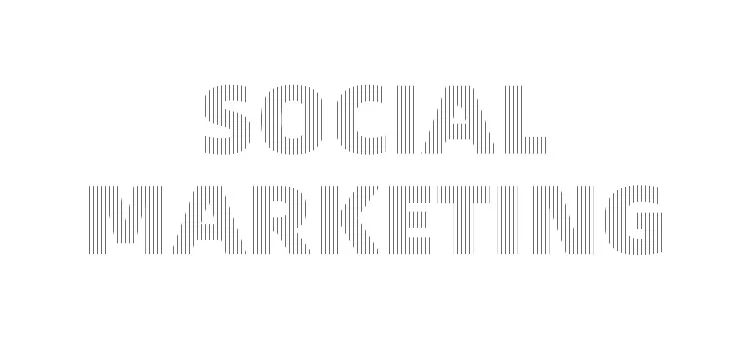 Creative hot shop aerobic YOYA DIGITAL landed in Beijing
Following the establishment of Aerobic Shenzhen, base Hangzhou Creative Hot Shop Aerobic YOYA DIGITAL opened in Sanlitun Soho, Beijing, on the morning of October 11. At this point, aerobic comprehensive layout of east, south and north China markets. Aerobic founder Fan Leiming said at the opening ceremony, hope that aerobic (Beijing) will be oxygen concept into this hot land of Beijing, in the aerobic system to open up something more different, for the advertising industry to make a small contribution.
As a cross-border digital brand communication of new forms of institutions, aerobic commitment to solve the brand development at all stages, the nodes face market problems, serving Ali, Procter and Gamble, NetEase, Drip, China Merchants Bank and other well-known brands, has been out of the "world is big, but a plate of tomato scrambled eggs", "NetEase strictly selected black phoenix", Procter and Gamble "Disney Princess Group", "Brazil National Museum digital re-life action" and other brush screen cases.
Google's advertising business faces a split to curb its monopoly
The U.S. Department of Justice and several state attorneys general are preparing lawsuits against Google, including forcing the sale of some aspects of its dominant web browser, Google Chrome, and its advertising technology stack.
Google dominates the $130 billion-a-year online advertising business. According to GlobalStats, Google Chrome has a global market share of 66.3 percent. Its advertising stack technology, often referred to as DoubleClick, includes both buyer and seller tools as well as mainstream advertising services. The tool and Google's "closed" operating model have prompted many to accuse Google of exerting inappropriate control over all aspects of the online advertising market and of banning third-party ad-buying tools in 2015.
A poll of 143 advertising technologists by AdProfs, a consultancy, found that only a quarter of respondents thought Google would voluntarily divest some of its assets, and that Google was more likely to ask for voluntary restrictions on its advertising business.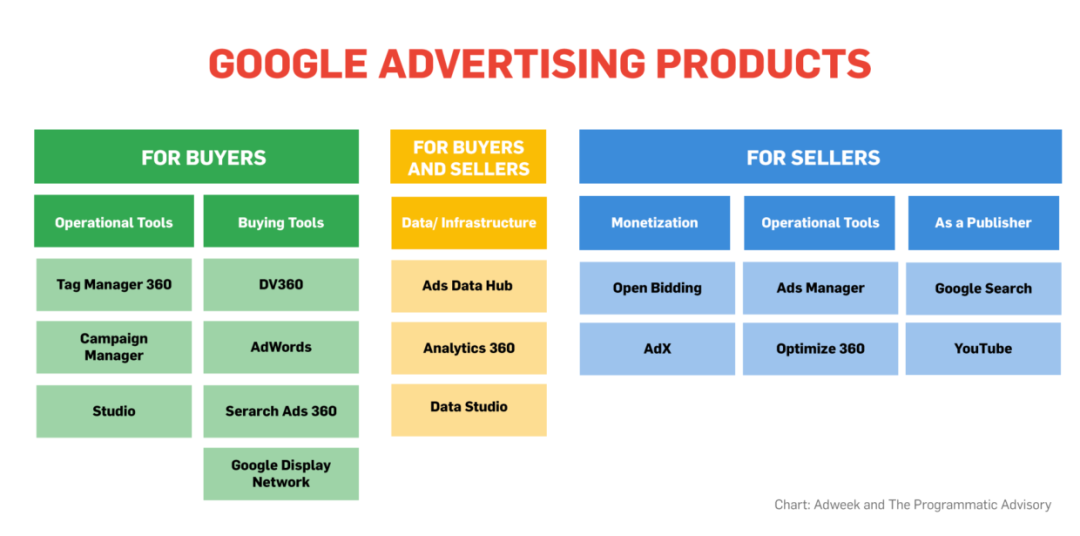 TMI × BCG: Digital Behavior Insights Report on Luxury Consumers in China 2020
In 2020, China's luxury market is bucking the trend, and TMI Tencent Marketing Insights and Boston consulting firm BCG have teamed up to publish the 2020 China Luxury Consumer Digital Behavior Insight Report, which provides insight into the luxury market and consumer trends in the post-epidemic era. Summary of the report:
Luxury consumers continue to be younger, consumer areas are high-line, local products and marketing are favored, online channel sales promotion, China's luxury consumer decision-making cycle is more than a month, brand and consumer interaction throughout the life experience, in the future, upgrading omn's guide to personalized customer operation ability is an important factor, social operation, immersive experience, cross-border cooperation is an important marketing method, digital and organizational capabilities will become the luxury brand's necessary "skills."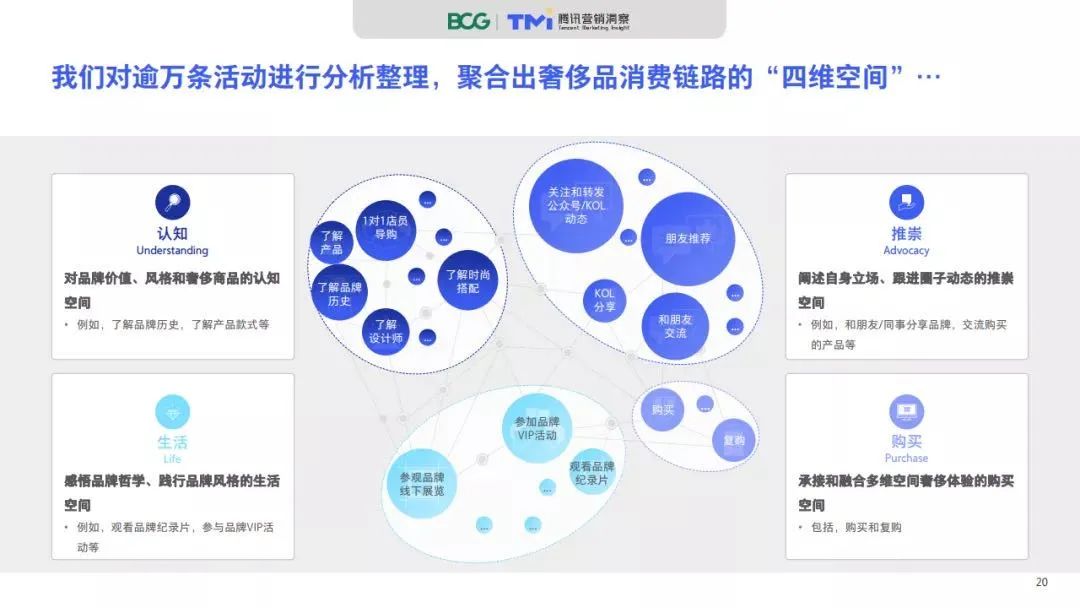 ANA has released the hashtag "SeeHer" to inspire marketers and the next generation of female leaders
In 2016, the National Advertiser Association (ANA) launched the "SeeHer" program to more accurately portray women in the media. By 2020, the Association has succeeded in increasing the proportion of women and girls in advertising and media by 20 per cent. In 2019, ANA released a new video to achieve this goal by proposing to give women 80 percent of the unbiased media ecosystem by 2030, in connection with International Day of the Girl Child on 11 October. The promotional film from Known Advertising aims to inspire leadership between marketers and the next generation of women.
The promotional films cover key players in culture, sports, entertainment and marketing, including celebrities such as Erin Andrews, a member of the Board of Advisors of SeeHer, and well-known marketing executives such as Nadine Karp McHugh (who is president of s SeeHer), Kerr, Gail Tifford, WW's chief brand officer, and Shelly Zalis, CEO of The Female Quotient and industry pioneer. In addition to videos, the event also created a data card for each participant to spread across social media on platforms such as Facebook and Instagram.
Ali has headquartered his finance, new retail and local living headquarters in Shanghai
On October 9, Alibaba Group, Ant Group and the Shanghai Municipal Government signed a strategic cooperation agreement, Ali "three headquarters three centers" settled in Shanghai. Three headquarters is Alipay headquarters, box horse headquarters, local life headquarters, three centers are Ali Shanghai Research and Development Center, Ali New Retail Center, Ant Technology Center. Zhang Yong, chairman and chief executive officer of Alibaba Group, said, "Alibaba has more and more business in Shanghai, born and grown in Shanghai, in Shanghai to achieve 'no birth'." We hope to work with Shanghai to develop and grow together on the best soil. "
The planning of Shanghai International Financial Center is very much in line with the positioning of Alipay Technology Finance. Ali moved Alipay's registered place of registration to Shanghai in 2015, the first box horse was born in Shanghai in 2016, and the membership warehouse store will be piloted in Shanghai in 2020. Located in the heart of Pudong New Area, the Alipay Building S Space "will have more than 1000 employees moving in, mainly financial and technical research and development personnel, more than 50% of technology and technology research and development positions.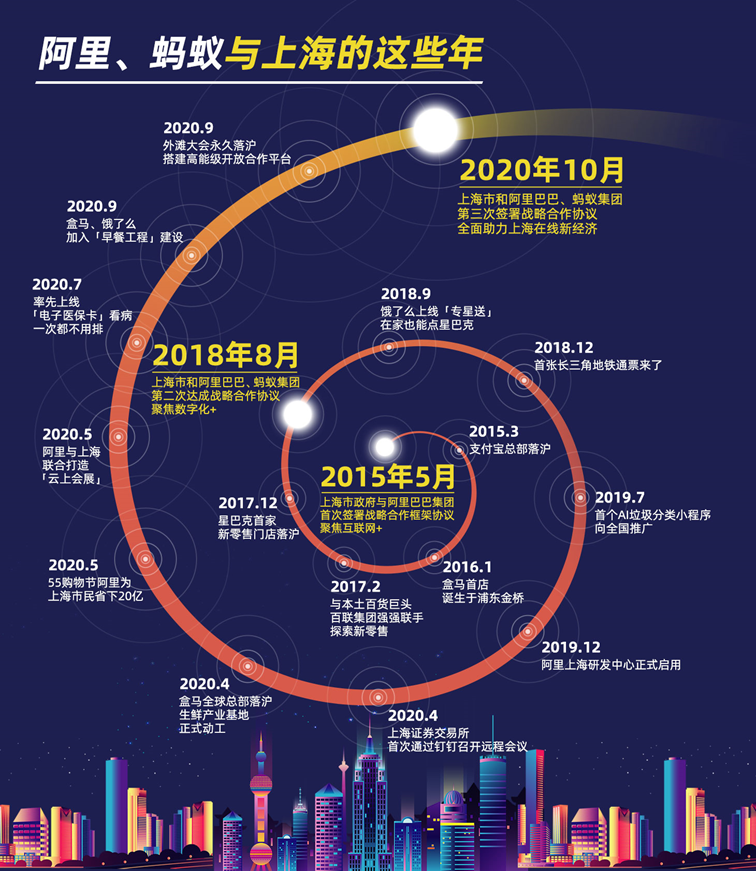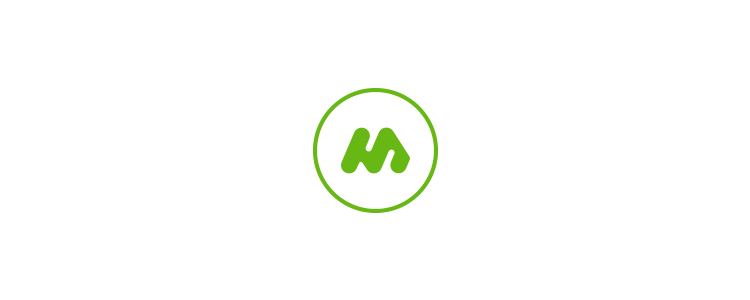 From the editorial department of the SocialMarketing website
Reprint please indicate the source, violators must be investigated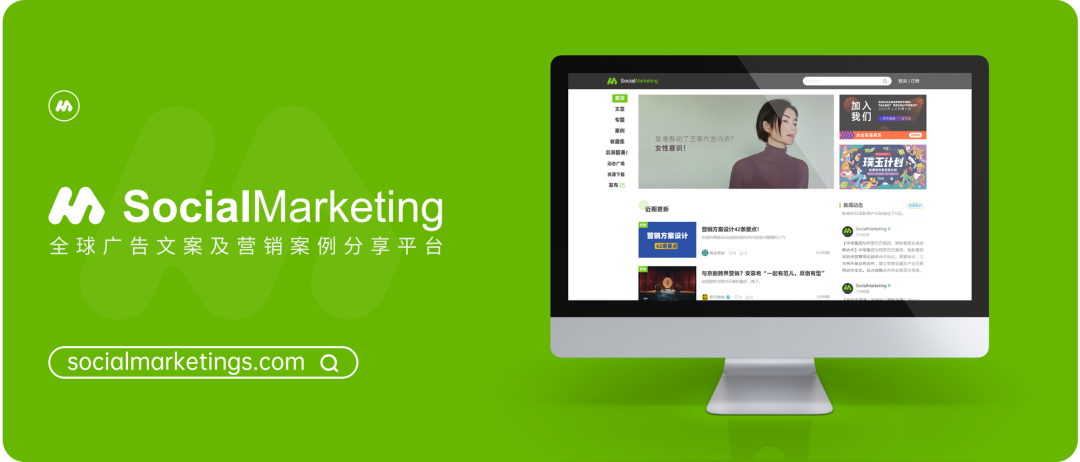 Click on "Read the original textGo to the website SocialMarketing
---