Advertising market highlights and opportunities behind Facebook's earnings!
"Highlights and Opportunities Behind Facebook's Earnings Report"

Author / F Sister Studio
Product / Digital Marketing Industry Media Fmarketing
Despite the scandal-plagued 2018 scandal, Facebook delivered a strong earnings report:
The company's fourth-quarter revenue was $16.914 billion, up 30 percent from a year earlier, above market expectations of $16,397 million, while net income was $6,882 million, up 61 percent from $6.379 billion and $2.38 per share, up from $2.19, according to the data.
So how does Facebook do it? What can be learned from this?
The number of advertisers has increasedYes.Highlight.
It is well known that Facebook's main revenue comes from advertising. Facebook's revenue rose more than 40 percent in the previous quarter, but fell to 32.9 percent from a year earlier. Facebook's ad revenue for the quarter was $16.64 billion, up 30 percent from a year earlier. Although the downward trend continues, it is also far more than expected.
David Wehner, Facebook's CFO, explained that the strong results mainly benefited from the advertising business, which was driven in part by a number of holidays in the fourth quarter. On the other hand, advertisers have not been affected by the negative news, not only the number has not decreased, but the trend of growth.
The number of advertisers on Facebook's platform has remained at 6 million since the fourth quarter of 2017, but exceeded 7 million in the fourth quarter of 2018, according to the data.
Video is the new growth engine
Debra Aho Williamson, chief analyst at EMarketer, said:"The streaming video advertising model has become a successful advertising model for Facebook and Instagram." During the quarter, the streaming video advertising model has become an important engine of Facebook's growth.

In the last quarter, Facebook mentioned on its earnings conference call that it was accelerating the commercialization of stories, and CEO Mark Zuckerberg predicted that more users would post stories than messages in the future. Based on this judgment, a year ago, Facebook launched the in-stream advertising model used in Facebook Watch, a relatively new type of video advertising model, and this summer's Launch of Instagram TV. In particular, FB also airs video ads for third-party apps and websites on its core social networks Messenger, Ins and Audience Network.
Facebook acquired Instagram in 2012. Now, the move is undoubtedly wise. In terms of ad spending and ad display, Instagram is growing faster than its parent company, Facebook, and has become an important part of advertisers' budgets. Instagram's ad revenue grew 177 percent in the second quarter of 2018 and its ad impressions increased 209 percent, according to CRM, the largest U.S. consulting firm. Facebook's ad revenue rose just 40 percent over the same period. In other words, Instagram's ad growth is more than four times that of Facebook.
Zuckerberg still wants to grow his video business, and Facebook is investing more in Facebook Watch, Instagram TV and Facebook Marketplace.He says users spend an average of 20 minutes a day on the Watch tab, and expects 400 million watch users a month in 2019. And has been working to reduce the number of videos in the News feed, enhance the user in the News feed to emphasize participation. He wants Facebook videos to be more interactive than passive. Facebook has been trying to do that with features such as Watch Party and Premieres.
The Chinese market has a lot of room for imagination
As one of the world's largest markets, any involves with the Chinese market will make the performance soar. Facebook is no exception, despite regulatory policies and other reasons, Facebook has been slow to enter China. But in fact, it has been interested in the Chinese market, and Facebook CEO Mark Zuckerberg himself has been to China many times.
Although Facebook did not enter China, it did not affect its huge revenues from China. As the world's largest social networking platform, Facebook has become the domestic gaming field, and even the digital entertainment industry manufacturers to overseas markets, overseas marketing, one of the important channels.
At home, Facebook implements the agency system, through agents to help more Chinese businesses to develop overseas business, into the global market. Currently, Facebook has top agents in China, such as Cheetah, Flying Book Interactive, Blue Han Interactive, Papaya Mobile, Inbrutong and, Isano, Panda New Media, etc.
In addition to these six, Facebook has a number of premium advertising partners. It is reported that Facebook's high-quality advertising partners in China are Panda Mobo, Far and Near Interactive, Yeahmobi, Beijing Tiger Media Co., Ltd., Madhouse Inc. and nine advertising agencies.A Facebook Premium Advertising Partner is an ad agency that is recognized by Facebook, has expertise in certain areas or industries, and meets Facebook's marketing knowledge and quality of service requirements. They work with Facebook's official agents to provide solutions based on advertisers' needs.
In July 2018, the news of Facebook's entry into China caused many of the A-share listed companies associated with it to rise, such as the blue cursor, Xunyu Technology opened a word up and down, Metino closed up and stopped, Three-Five Internet, Zhongqingbao, Anjie Technology and so on all showed varying degrees of rise.
Although it turned out to be, it was just an innovation hub set up by Facebook in China to support Chinese developers, innovators and start-ups. But it also gives a glimpse of the huge impact of the Chinese market. The innovation center in Zhejiang "focuses on training and seminars in China to help developers and entrepreneurs innovate and develop," an official Facebook spokesman told the media. "However, in the eyes of the industry, this is a big step on Facebook's way into China, preparing for a possible future entry: on the one hand, through new media operations, etc., to strengthen ties with the Chinese market, rather than relying on agents, on the other hand, it can also reserve local operating experience to lay the foundation for further entry into China."
Although Facebook's entry into China in a short period of time is not realistic, but its every move in China will be directly reflected in revenue, and once there is a breakthrough, it will bring it rapid growth. Not only that, but with the end of the domestic demographic dividend, more and more companies are extending their perspective overseas in search of opportunities. Facebook is also an indispensable channel for Chinese companies to go to sea. Predictably, the Chinese market has become even more important to Facebook.
——END——

*

Report Recommendations
100 Digital Marketing Companies Research Report 2018
To report the PDF version, please add F sister WeChat: 2718929503

Company display

Click on keywords to view relevant company information
Contact: WeChat 2718929503
 Millet.Marketing. | Baidu.Cloud.
Easy to connect with each other | Ali Koda.
Hua Wei' Periway Line| Vitro Networks
Hydrogen interaction|Phoenix.comThe Beafus
A little bit of information . . long its numbers 
Cheetahs Move . . The new number network
 Co-propagation . . The number is a hundred
 Ai Tsing Tianjie . . Rainforest woodwind
Microcast easy | Smart reading network
Push ah and exchange bar... Chinese academy analysis 
 Pinyou Interactions . . OpheeMedia.
Fast Friends SharesThe era of Dongxin 
Cashing out the cat - a scene of interaction
 Fly|Hydrange Technology . . . . . . . . . . .
Limei Technology|DataStory 
UnionPay Zhihui Chinapex Creation

  Purple BolanJane Island
Our contact details:
Business Cooperation . . Interviews . . Submission:
F sister (microscope 2718929503)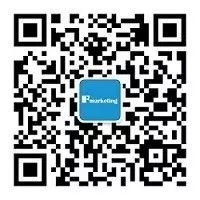 It includes: Medium-Public Digital Marketing (www.zgszyx.com)
Digital marketing new media Fmarketing has been stationed in the media alliance: Sohu from the media, interface, a little information, today's headlines, Phoenix from the media
The article has been publishedModify.
---