A list of Google Shopping Advertising Policies
If you have seen this article without being sealed, congratulations, please be sure to read the full text carefully.

If you have been sealed, don't panic, please read the following patiently, and then matchAnalysis of successful appeal cases after GMC account is blockedTake it together for better results.

The following Google Shopping Advertising Policy was copied by me online.

(Familiar hands recommend skipping directly, no one needs to read aloud ten times, if tired can consider being sealed and then come back to read carefully)
---
Prohibited content

Counterfeit products Counterfeit goods:
Google prohibits the sale or promotion of counterfeit goods. The trademark or logo of a counterfeit product is the same or difficult to distinguish from the original trademark or logo. These items mimic the brand identity of the genuine, trying to give the falsed mistaken thought that they are genuine from the owner of the brand.
Google has zero tolerance for counterfeit products, suspends accounts as soon as it is found to contain counterfeit products on the site, and in severe cases suspends Google Ads accounts associated with GMC accounts, so be sure to remove suspected products immediately if they are suspected of counterfeiting.(Google Ads accounts can also be blocked in some cases, and if a merchant joins the Affiliates alliance marketing, and countless Affiliates use your brand name to run ads on Google, Google will think you're using improper site groups to steal traffic and block your account.)

I'll write a separate article about Affiliates' pits on Google's advertising accounts later.


Common errors:
Counterfeit products are most common in branded apparel and electronic consumer products 

Not all information about the product and warranty is provided 

Counterfeit big-name LOGO, trademark or product style 

Sells large-name items, but does not provide supporting documentation as an authorized reseller  

This policy applies to both your shopping ad content and your website.(GMC will review not only your ads, but also your Landing page)

Dangerous Products:
Google wants to keep its users safe, both online and in real life. Therefore, we do not allow the promotion of certain products that cause damage, loss or injury.
Examples of hazardous content: soft drugs (chemicals or herbs); psychoactive substances; drug-using devices; weapons, ammunition, explosives and fireworks; instructions for the manufacture of explosives or other harmful products; tobacco products.
Products that promote dishonesty Products that enable dishonest behavior:
Google takes integrity and fairness very seriously, so we don't allow products that promote dishonesty.


Google hopes that using products sold by shopping advertisers will not mislead consumers into buying products they don't really want, and that there will be enough information for consumers to make unguided purchasing decisions. 


Common errors: 
Hide or falsify key business attributes, such as business models, business addresses, and so on 

Often change the products sold on the web page 

False promotion of discount information 

Product images are stolen non-original 

The wrong version of the goods 

Create multiple GMC accounts to circumvent policy reviews 

Hacking software or instructions

Falsified documents

Academic counterfeit goods

Items sold do not comply with local laws and regulations (e.g., camera cameras hidden in cups)

Selling goods that help gain an unfair advantage, gain access to private information, and circumvent the law 

Unjust Content Inappropriate content:
Google values diversity, respects others, and strives to avoid offending users, so we don't allow ads or target pages to display scary content or content that promotes hate, bigotry, discrimination, or violence.
Examples of inappropriate or offensive content: bullying or coercion of individuals or groups; racial discrimination; use of hate groups; over-realistic crime scene or accident pictures; animal cruelty; murder; self-harm; extortion; trafficking or trading in endangered species.
Unsupported Shopping ads content:
Google wants to help merchants promote a wide variety of products, but some Google products and platforms may not be optimized to provide appropriate support for all content types.
Therefore, shopping ads do not allow the promotion of certain content that we cannot provide the best user experience for.
Please note that these restrictions are only for shopping ads and therefore do not affect policies regarding other Google products or platforms that have different uses or other support mechanisms.
---
Prohibited behavior Prohibited practices
Abuse the ad network Abuse of the ad network
Google wants users to see useful, diverse, closely related, and safe and healthy shopping ads, so we have some rules on how content is delivered on our ad network. In accordance with these provisions, we do not accept:
Malicious content
Websites that have little unique value to users and are primarily designed to increase traffic
Merchants trying to gain an unfair advantage in google shopping campaigns
Merchants trying to bypass our review process
Collect and use data irresponsibly in a irresponsible manner
Google expects users to believe that we take information about users very seriously and will handle it appropriately. Therefore, our advertising partners cannot misuse this information or collect it without a clear purpose or appropriate security measures.
Examples of user information that need to be handled with caution: full name; e-mail address; mailing address; phone number; ID number, pension account number, social security number, tax number, health insurance number or driver's license number; birthday or mother's name plus any of the above information; financial situation; political affiliation; sexual orientation; race or ethnicity; religious beliefs.
Examples of data collected and used irresponsibly: Getting the following data over a non-secure SSL (https://) server connection:
Username or email (and corresponding password)
Credit and debit card numbers
Bank account number and investment account number
Check account number
Wire transfer number
ID number, pension number, social security number, tax number, medical insurance number or driver's license number


Common errors: 
Business contact information, including contacts, contact numbers, contact email addresses, and company entity registration addresses, is not clearly provided 

There is no refund policy for returns, including return and exchange address, mailing method, refund method, etc 

Securely and compliantly collect user information to avoid malicious theft of user payment information during the payment process 
Misrepresentation misrepresentation
Google doesn't want users to feel misled by what's advertised in their shopping ads, so we need to be authentic, reliable, and provide users with the information they need to help them make informed decisions. For these reasons, we do not allow the following forms of publicity:
Encourage users to make purchases, downloads, or other commitments without providing all relevant information in advance and without their express consent
Describe a merchant's product in an inaccurate, unrealistic, or false way


---
Restricted content
The following policies are sometimes legally or culturally sensitive. Online advertising can play a huge role in attracting customers, but in sensitive areas we also try to avoid displaying these ads at inappropriate times and places.
Therefore, we allow the following to be advertised, but with certain conditions. This content can only be advertised to specific users in a specific location, and merchants may need to meet additional requirements to be eligible to serve ads. Please note that not all products, features, or ad networks support this restricted content.
Adult-oriented content for adult-oriented content
Google has restrictions on the promotion of the following categories of adult content:
Adult supplies
Sexual innuendo
Contains pictures of bare skin and nudity
When you promote adult content, the following actions are prohibited:
Violate existing laws or regulations anywhere you are located
Publicity for minors
Promote pornography
Promotion of content involving minor or non-consensual sexual activity, including child sexual abuse
Publicity may be seen as a service that is paid for through sexual activity
Examples of restricted adult content: sex toys; adult magazines; sexual enhancement products; sex underwear promotional content.
If an adult-related product is sold, it is required to comply with local laws and regulations and to indicate the 頁 the product's product  


Common errors: 
A product or picture with sexual innuendo 

There are pictures of models who are too naked in the feed 

Uploaded sex items (if the website is full of adult items, you will need to open the "Adult Content" tab at the account level)
Alcoholic beverages
Google has restrictions on the promotion of alcoholic beverages and alcoholic beverages.
When you promote alcoholic beverages, the following are prohibited:
Violate existing laws and industry standards wherever you are located
Promote to audiences under the legal drinking age
Suggest that drinking alcohol can help improve social status, sexual ability, professional reputation, intelligence level, or athletic ability
Suggest that drinking alcohol is good for your health or has an effect
Encourage excessive drinking or binge drinking and collation
The drinking scene involved driving any vehicle, operating machinery or performing any task requiring alertness and sensitivity
Examples of restricted alcoholic beverages: beer; wine; sake; spirits; champagne; strong wine; non-alcoholic beer; non-alcoholic wine; and non-alcoholic distilled wine.
Copyrighted content Copyrighted content
Google has certain restrictions on promoting copyrighted content. If you want to promote copyrighted content and are confident that you are legally authorized, you can contact us. To learn more about how we handle copyright-related issues or to file copyright-related complaints, you can use this form.
Gambling-related content Gambling-related content
Google has restrictions on the promotion of gambling-related content.
Examples of restricted content related to gambling: national or private lottery tickets;
Healthcare-related content
Google has restrictions on the promotion of content such as the following health care-related content:
Over-the-counter medications
Prescription drugs
Unapproved drugs and supplements
Pregnancy and fertility-related goods
Sexual enhancement therapy
Restrictions on such content may vary depending on the product you advertise and the country you are targeting. Some content, such as unsan approved drug supplements, is not allowed in any country.
You may need to request pre-authorization from Google before you can advertise healthcare-related content, depending on what you advertise and the country in which your ads are running.
Political content Political content
When promoting political content, you need to comply with the following requirements:
The applicable laws and industry standards for any geographic location you target
Any applicable campaign "silence period"
Examples of political content: The content that promotes the ideas of a political party or candidate or political issue.
Trademarks
When a merchant places a shopping advertisement for a registered trademarked product or a product that is used in combination with it, we do not restrict the use of the trademark by the merchant in the title or description of the advertisement. For merchants, trademarks are cited to facilitate the introduction of goods or services they provide to users, who obtain trademark information because it is closely related to their search results. If a trademark owner claims that a merchant's use of its trademark may cause consumers to confuse the true source of the product, we review that claim. Use this form if you are the owner of a trademark and need to file a trademark-related complaint.

---
Editorial and technical requirements for editorial and technical requirements
We want our ads to be attractive, interactive, and not annoying, so we have editorial requirements designed to keep your ads engaging. We also detail technical requirements to help users and advertisers get the most out of the various ad formats we offer.
Editing and professional requirements for editorial and professional requirements
To provide a high-quality user experience, Google requires that all shopping ads meet high professional and editorial standards. We only allow simple, professional-looking campaigns that should guide users to closely related, practical, and interactive product pages and landing pages.
Examples of promotional practices that do not meet these editorial and professional requirements:
Display URLs do not accurately reflect landing page URLs, for example, "google.com" directs users to "gmail.com"
Use text, numbers, letters, punctuation or symbols, such as FREE, f-r-e-e, and F-₹ in fancy ways!
The website is still under construction, uses a managed domain name, or has lapsed
The website disables the browser's back button
Websites cannot be accessed using popular browsers
---
Feed quality violations: Six major issues

Price.
Only products with a fixed price are allowed, and the discount price should be indicated separately  

Common error: The ad price is different from the target page price display 
 

Image.
Control image quality at source, such as encouraging platform sellers or manufacturers to provide at least one clean, high-quality picture  

Common error: The image has any watermark, promotional language, or brand trademark element  



Language.
From advertising to buying a page, you need to have a consistent language, and the language that arrives on the page needs to be the same as the language of the country in which the ad is available  

Common errors: Ads are different from the target page language  



Shipping.
Fill in all shipping costs of the customer from purchase to receipt, allowing overestimation of shipping charges in the event that the advertiser is unable to provide accurate shipping charges, subject to notice on the advertisement  



Inventory.
Keep inventory up-to-date to ensure that products are in stock and can be shipped to the destination country  



Currency. 

Ads must show the same as the target page currency, and if you have multiple payment currencies and destination countries, you can use URL Parameter to get customers to the right country and the currency they need to pay in the first place  
Other common sealing reasons


The address on the site contact us page is false, or a false address added for payment channel review, or the address is in picture format:  

Google's auditing mechanism uses machine learning and manual detection to determine whether it is a real advertiser's address, including but not limited to Google Map and information on search engines. If your company does not already have a registered entity overseas, please display a Chinese address on the website that is consistent with the business license display. If you are asked by a third party company, such as credit card payment, to put a designated overseas address on the website, please first communicate with Google's marketing strategy specialist.  

Example of a mistake: To increase website conversion rates, put a fake U.S. address in Contact us.

  

About us page information is too little or copied or does not match messages on other pages, return and exchange information is not comprehensive  

The description of the store should match the company's address, if the location shows the address of China, please carefully describe their overseas location   

The wrong example: Our brand has been operating in the United States for more than 20 years, is a good reputation of the old name 




Foreign-language website words appear multiple spelling errors, plagiarism of other sites home page pictures and text  




False propaganda led to advertising was complained about, out of stock was complained about, such as the actual out-of-stock out of stock but the site is still marked as goods on sale, resulting in customer complaints after the advertisement will beSeal number  




Use plug-in brush false comments, brush real-time order transaction dynamics, etc  

Google ads allow merchant websites to use plug-ins to import comments from third-party platforms about the same sku, but only if the source is indicated. However, do not use gadgets that exaggerate sales data/sales results/buyer information/buyer positioning/buyer reviews provided behind the site platform. 

Examples of errors: When a new website is created, plug-ins are used to import a large number of false comments to show that their products are out of money. 
---
Long down the figure QR code attention, give me a message, only output a deep dry article.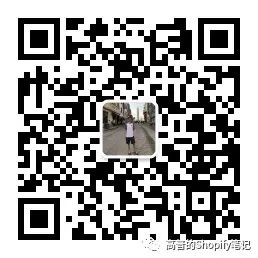 Press and hold QR code, pay attention to me!
---