Papaya Mobile Lecture Hall hands tell you how strong Google shopping ads suck gold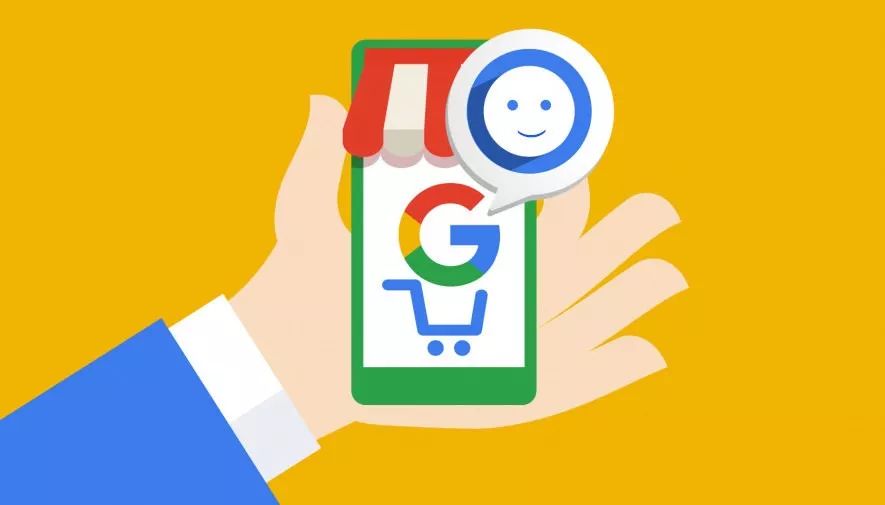 Google Shopping campaigns, which perform well in terms of brand awareness, loyalty and conversion rates, are becoming more and more popular with online retailers. This article, papaya mobile small lecture hall will be for you from the case to the actual battle strategy, explain in detail how strong its gold absorption force, to help you stand out among many e-commerce tycoons.
About shopping campaigns and shopping ads
Shopping campaigns can increase traffic to your site and get better leads. They're not just text ads, they include photos, names, prices, store names, and more. These ads can give users a better understanding of the products you're selling before they click on them, resulting in better potential customers.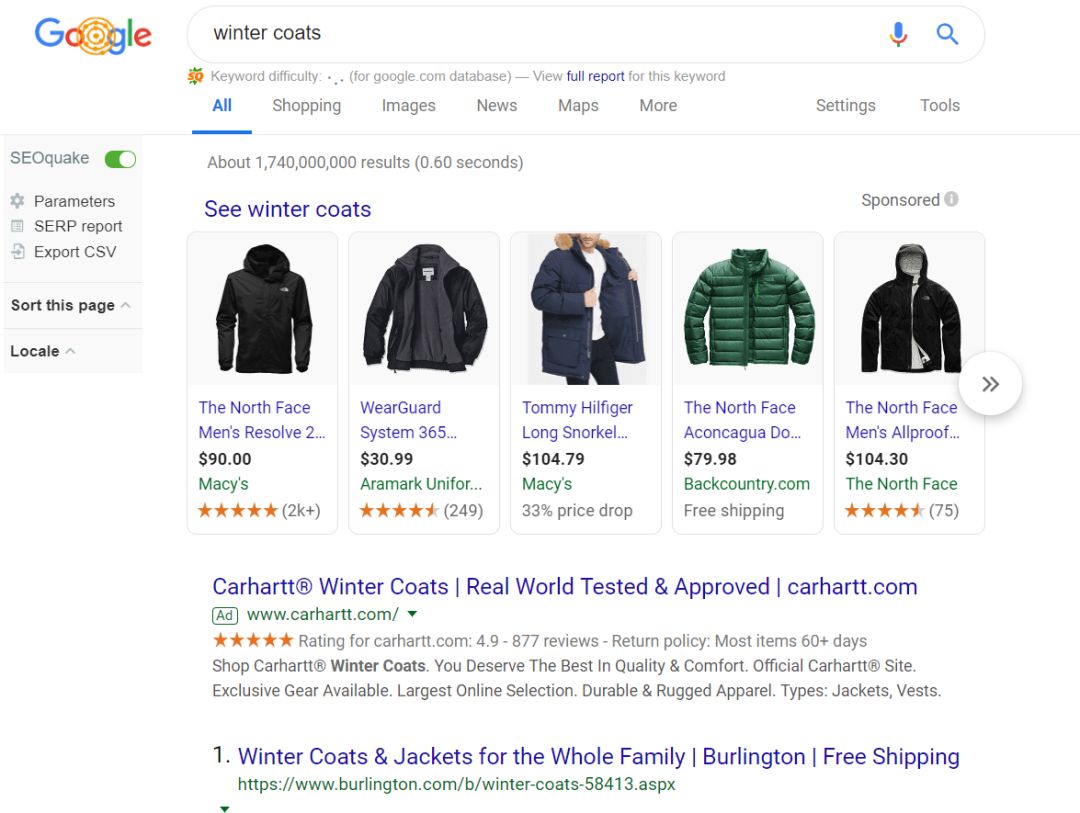 What are the benefits of google shopping campaigns?
Attracting better potential customers:Merchants can display product information directly in ads to help shoppers make better spending decisions. This makes it more likely that buyers will complete their purchases on your website. For example, when She searches google for "fish tanks," she might see shopping ads from merchants selling fish tanks. She only needs to look through the pictures to find a fish tank that suits her taste. She can also get a quick look at the picture to see if the fish tank is on her budget. This means that Xiao Li has already known the product and its price when she clicks on the advertisement, and compared with the average Internet user, she can take a step forward in the purchase process.
Easy-to-manage and retail-specific campaigns:When advertising for related searches, shopping ads are not based on keywords, but on product attributes that you define in your Merchant Center data feed. Browse product inventory directly in Google Ads and create product groups for the products you want to set up bids for.
Expanded coverage:A user's search may trigger more than one shopping ad, and the shopping ad will appear with the text ad if the two are related. This means that shoppers are twice as likely to be noticed in a search.
Powerful reporting capabilities and competitive data:View the product's performance at any level of granularity you want. For example, simply filter your product view to see how many clicks a particular brand of high heels gets without having to create a new product group. Use benchmarked analytics data to learn more about your competitive landscape. Growth opportunities can be found with impression share data and bid simulator tools.
The footwear market has been fierce, with big retailers such as Reebok and Nike already accounting for most of the market. To properly offset this competition, ECCO Oxford needs to target ads correctly and make them available to the right people.
ECCO Oxford is able to develop a targeting strategy by pushing a percentage of its marketing budget to product list advertising. They spend a lot of time optimizing their product Feed and then focusing their positioning efforts on finding the best traffic at the lowest price. But this is not a "once and for all" approach. Activities need to be constantly adapted to changing product ranges.
With Google Shopping ads, they were able to increase new visits by 24 percent, reduce cost per conversion by 14 percent, increase overall conversion rates to 28 percent, and increase the average value of orders by 38 percent.
Paper Culture (Paper Culture)
Paper Culture is a stationery company focused on environmental issues. All of their products are 100% recycled. As a small and medium-sized business, Paper Culture turned to Google Shopping ads as a way to complement its existing Adwords campaign.
"Google Shopping helps us tell our story by showing searchers our unique product designs."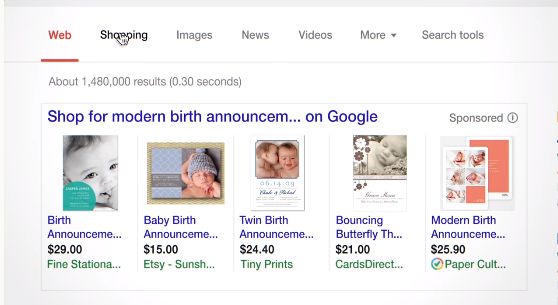 Paper Culture combines Google Shopping's image-centric approach with customer intent. Target their potential customers with precision through effective positioning. Paper Culture has a three-fold increase in ROI compared to other channels. The cost was reduced by 50%.
TravelSmith Outfitters is a company dedicated to making travel easier and more enjoyable.
"Since 1992, we have been creating clothing, equipment and inspiration for every trip." Kim Hansen, Vice President of Marketing and E-Commerce at TravelSmith, said. Strategically, we see Google Shopping as a key market. Our success depends on providing Google with a wealth of complete data, including product lists, advertising and product data, and even inventory, order fulfillment and financial data.
TravelSmith's strategy also includes attractive offers for shoppers. In the end, it was very successful, with overall ROAS growth of more than 20%. Google's shopping sales grew by more than 200 percent, and these Google shopping ads led to an increase of about 4,000 percent year-on-year, with orders up 35 percent and conversions up 26 percent.
How shopping campaigns and shopping ads work
Shopping ads use your existing Merchant Center product data, not keywords, to determine how and where your ads appear. Product data submitted through Merchant Center contains details about the products you sell. Google uses these details when matching a user's search to an ad to ensure that the most relevant product is displayed.
You can use your Shopping campaign to manage your shopping ads in Google Ads. Shopping campaigns give you the simplicity and flexibility to organize and promote your own Google Merchant Center catalog in Google Ads.
You can use 3 shopping ads to advertise your store and merchandise:
Product shopping ads.Such ads are based on product data submitted in Merchant Center.

Window shopping ads。 You can create these ads in Google Ads by grouping the products. This allows the user to compare several products and then click on the appropriate product.

Local in-store product show ads。 These ads use feed data provided by local catalog ads to attract users on the Google Display Network, helping to increase traffic to local stores.
You can see your shopping ads at the following locations across the network:
Google Shopping (some countries only)

Google Search (next to search results and separate from text ads) and Google Images

Google Search Web Partner sites that also include YouTube in some countries (if your campaign is set up to include search partner)

Google Display Network (local in-store product show ads only)
Shopping ads can appear in the same way as text ads, because Google wants buyers to see a variety of products related to what they're searching for. This means that buyers can find the product that best meets their needs before clicking to make a purchase, thereby facilitating the completion of the sale.
There are three important steps to successfully optimizing your Google Shopping campaign:
Optimize product footage

Develop a bid strategy

Build your campaigns correctly
Five steps to maximize your ad performance
Optimize your shopping feed
Product Feed has the greatest impact on the effectiveness of the campaign, in order to promote effective and better, it is necessary to optimize shopping Feed. This is also the key to ECCO Oxford's success. Feed data cross-references individual shoppers' searches and bids.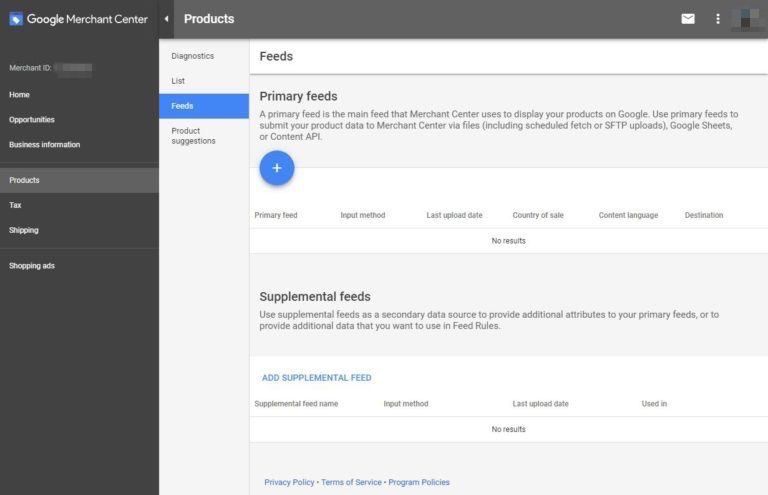 Segment your Google Shopping ads
Adding negative keywords can help narrow your search and eliminate worthless clicks.Segmentation gives you more control over what your product displays.
Automatic bid strategies for shopping campaigns can help you optimize your ad spend. With advanced machine learning, automated bid strategies can monitor campaign performance and set bids in each bid to help you achieve your goals.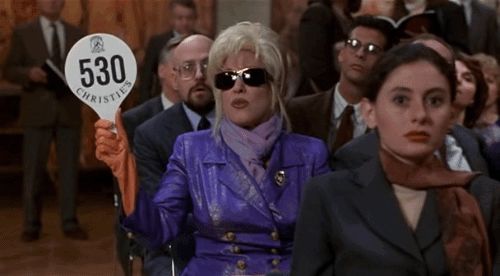 You can focus on advanced goals and have smart bids set the right bid for you. Whether you're trying to increase site visits or increase revenue, automated bid strategies let you focus on the overall performance of your campaign without having to worry about setting reasonable bids for individual product groups. Simply enter the performance goal you want to achieve, and your automated bid strategy will respond in real time based on your campaign's past clicks or conversions.
For example, suppose you want to maximize sales of footwear and you want to recover $5 from every $1 invested. First, treat each purchase as a conversion by setting up conversion tracking, and the corresponding conversion value is equal to the purchase amount. Then, an automatic bidding strategy is set for footwear campaigns. Select the automatic bid strategy for the Ad Expense Return Target and set the target return to 500%. Bid strategies will achieve your goals by bidding for you in each bid based on the performance of each product.
Or, you want to maximize the number of clicks on product pages on your site, and you've set your average daily budget to $50. Therefore, an automatic bid strategy is set for the campaign. Bid strategies will help you get as many clicks as possible within your budget.
Like all other Google campaigns, Google Shopping ads can be highly targeted. Helps you reach your best-performing audience by targeting new people with similar characteristics to your site visitors. Google calls it a "lookalike audience."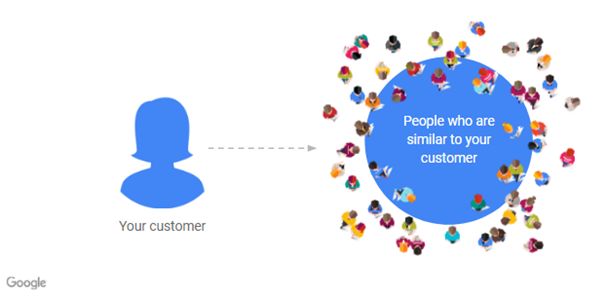 With lookalike audience capabilities, you can expand the reach of existing re-marketing campaigns to attract new users who may also be interested in your product or service to your site. Even if these new lookalike audience visitors don't immediately shop from your site, you can still be attracted to them later by the demarketing list as long as you've added a demarketing code to the site. This is useful for upsell and cross-sell campaigns, as well as providing the necessary boost to brand loyalty. It can also help you reach people who have given up their virtual shopping carts.
Geolocation is also useful
You can choose different geographic locations, such as the entire country, regions (cities or regions) within the country, or even areas within a certain radius of a geographic location. Location targeting allows you to focus your ads on your ads in areas where your customers are ideal, increasing revenue. It is recommended that you select an area within the scope of your business coverage.
Google Shopping ads are a great way to boost existing promotions by listing certain content as "special offers" that stand out from many competitors.

When users hover over a special item, they see all the details of the item, including the promotion code. This is similar to sending a personalized coupon to a customer.
Common promotions for Google Shopping campaigns:
Free shipping

Buy one, give away a discount

Discount.
Reference source: adespresso
This papaya mobile to bring everyone's Google shopping advertising class is over here, I hope we can all have something to gain, for the store to bring more traffic, increase sales.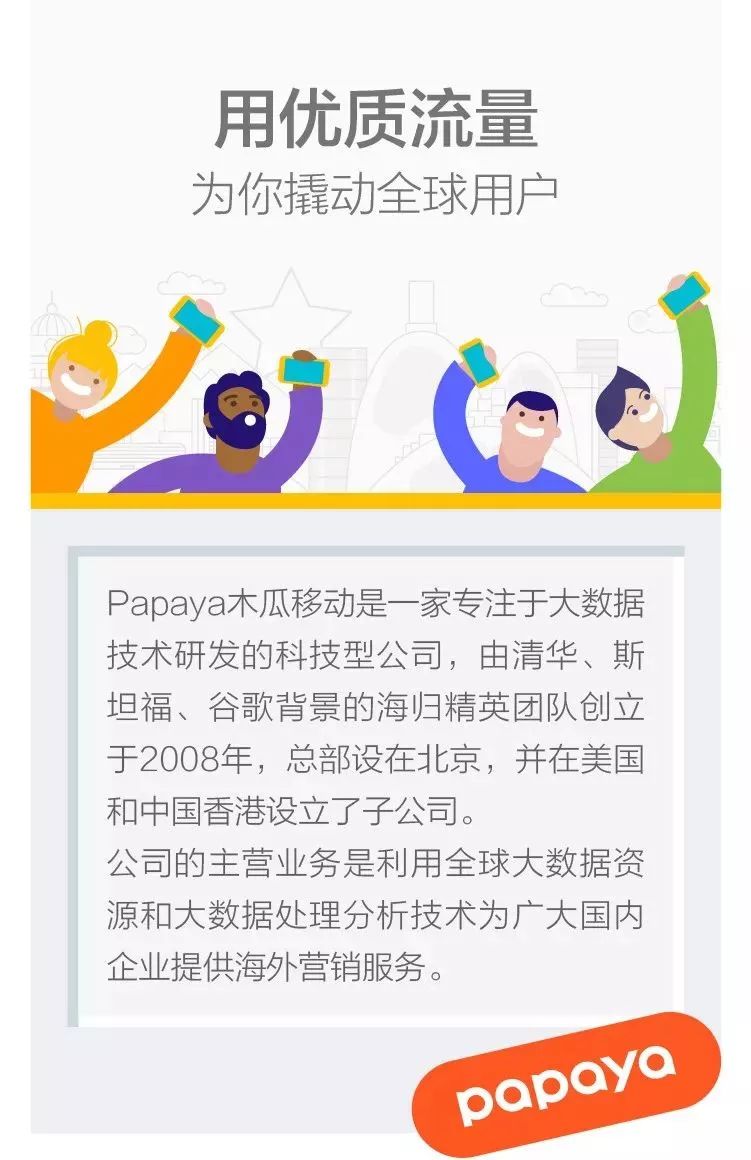 ---