2020 Brands Develop Digital Ad Cross-Screen Delivery Strategy Must Read . . Digital marketing guide

The ear of the ® Digital marketing technology state
Digital Marketing Technology Space
"More marketing-sned technology business reporting"
Source. | ZHINIUERMEDIA text| Guangju Wei
This article is about 3200 words and takes 5 minutes to read
Digital advertising, influenced by Internet traffic, has grown rapidly and is now entering the era of "traffic operation" of data intelligence and content operation. Overall, traffic growth slowed and multi-channel streaming became a major trend in advertising display.
With the network-wide traffic dividend fading, the digital advertising industry has shifted its focus to competing for user time and increasing ad reach. In the era of fragmented mobile Internet, the audience's attention is distracted by all kinds of information, and the concentration is getting lower and lower. Advertisers have to run simultaneously across multiple channels and different media to increase their contacts in order to compete for effective "ad hours . . . the length of ads that are followed by users."
How will the brand's digital marketing line up in 2020? In the face of trends, advertisers must grasp the core meaning of cross-screen delivery, and develop an efficient digital advertising cross-screen delivery strategy.
"Multi-screen" became mainstream
"How many screens do we need in our lives?" I'm afraid there is no accurate answer to this question. Indeed, people today are surrounded by ubiquitous screens, wherever they go and in any environment, they can feel the message from the screen. However, one thing is certain, "screening" has become a way of life. Screen is not only the main carrier of people's access to information, but also has become an important factor affecting people's behavior decision-making. The screen role is changing from passive search to active influence. The "own screen" represented by mobile phones, televisions and computers and the "commercial big screen" outside constitute the "multi-screen contacts" that affect people's lives.

Own screen "advertising" "golden moment"
Own screenElectronic devices owned and controlled by consumers are the main "screen" combinations used in daily life and work, including mobile phones, iPads, PCs, televisions and car screens. Mainly involved in video, social, information and many other daily behavior. In real life, as the consumer's scene changes, "screen" usage habits are also switching, but "screen" content needs to be consistent and unique, to ensure the continuation of the experience and seamless docking.

As can be seen from the statistics of consumer "screen" usage behavior, video, social, information, shopping, and games are the main scenarios for consumers to use electronic devices, especially mobile devices. With the transformation of the scene, the continuation and seamless docking of these major contents will also be the most urgent needs of consumers.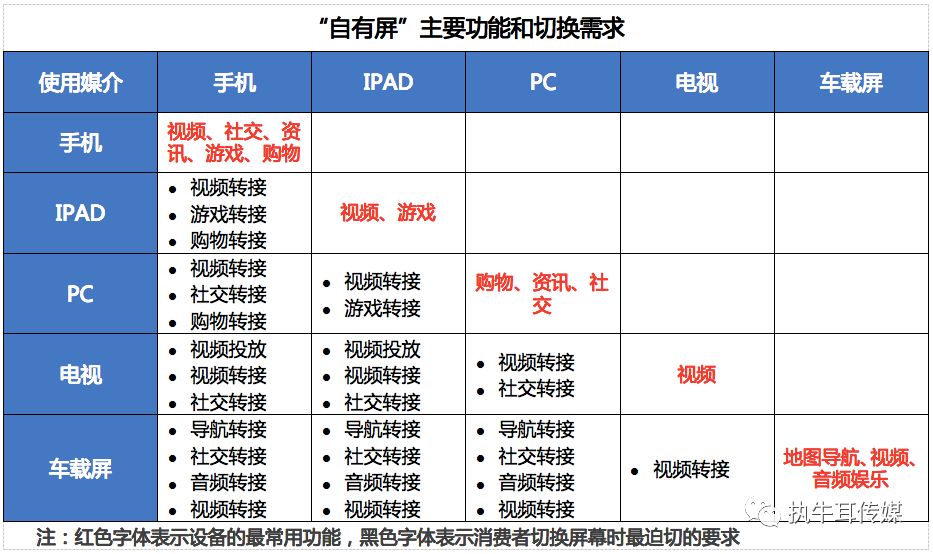 "Bull's ear" watch making
As can be seen from the arrangement of the main functions and switching needs of "own screen", the mobile phone has the most usage scenarios and the most strong switching needs. It is conceivable that during fragmented time periods, consumers primarily access information, entertainment, and external contacts through mobile phones, and when the scene changes, the switching needs of the main functions on the phone become a priority requirement. For example, professionals who come home from work on the subway often watch videos and play games on the subway, interacting with family and friends from time to time. And when you transfer or get home, sit in front of your computer or watch TV in the living room, you want to continue to watch the unfinished content, if you can achieve seamless switching, will improve consumer satisfaction. Increased satisfaction creates new opportunities for ad serving.

"Bull Ears - Digital Marketing Technology State" believes that only if consumers are more satisfied, will be happy to watch the resulting ads, pay attention to the content of advertising, improve the actual reach of advertising.
Take navigation switching as an example, when consumers on the phone to find a path, after the car a need is to be able to smoothly switch the navigation on the phone to the car screen (in the future, autonomous driving more need accurate car navigation guidance), if the smooth switch will certainly improve the efficiency and smoothness of travel. Consumer satisfaction increases significantly at the moment the switch is completed, and for a period of time afterwards, drivers are not aversion to watching or listening to an ad. As a result, the "best prime time" for advertising reach is formed. Advertisers and digital platforms need to identify such time periods for targeted delivery.
Cross-screen ad serving matrix
For "own screen" advertising, in addition to identifying "golden time", you also need to find the right entry point. The best entry point of advertising implantation will not affect consumer satisfaction with the switch, still be able to focus on, will produce the best delivery results.

"Bull Ears - Digital Marketing Technology State" found thatThe most advertising entry point for cross-screen switching is the moment that inspires consumer satisfaction and the moment when expectations are about to be achieved.
There is a causal relationship between these two entry points. Initial satisfaction occurs after a smooth switchover, and with several successful attempts, consumer confidence continues to rise, resulting in satisfied expectations and "tolerance" for advertising. Satisfied expectations refer to the expectation of successful outcomes when consumers switch content again, while "ad tolerance" is the patience (time) that consumers are willing to watch ads in order to achieve this result.

The first few "ad-free" switches are important for cross-screen ad serving. Consumer satisfaction needs to be improved through "seamless docking", and the best entry point for delivery is some time after satisfaction is generated. Take, for example, when consumers switch episodes on their phones to a PC, the biggest expectation is to continue watching, without skipping, without replaying (or at least as short a replay as possible). Once this goal is achieved, satisfaction jumps in an instant, and the next few seconds, a dozen seconds, or even a few tens of seconds will be the best ad cut-in period - "You've switched, what's wrong with watching more ads?" "More consumers will think so.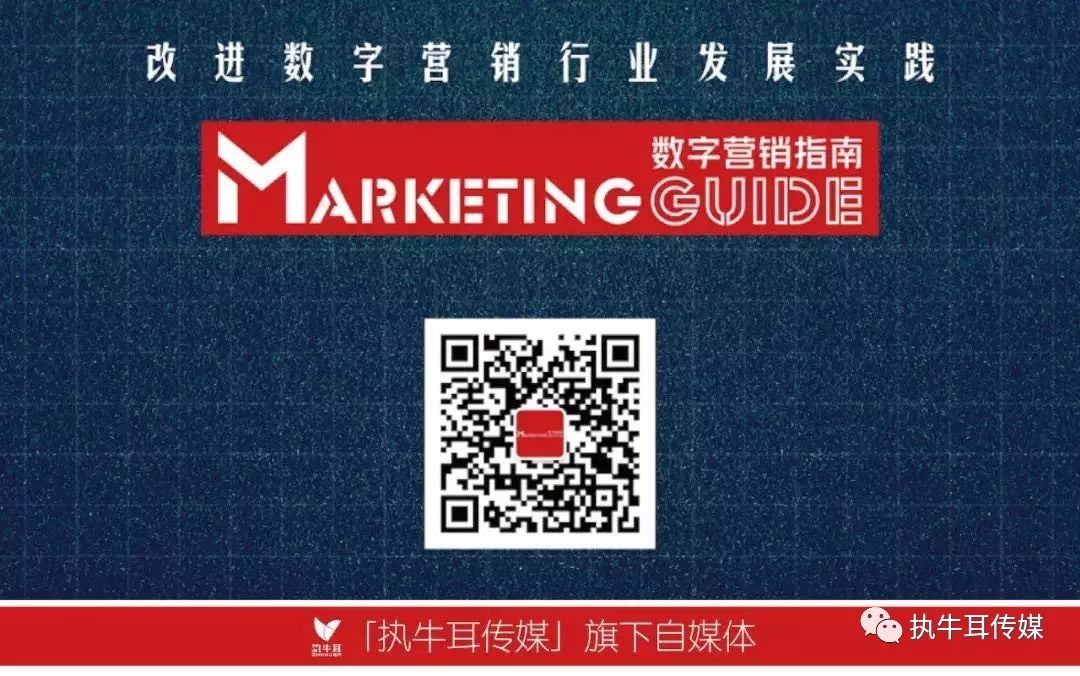 When a smooth switchover becomes the norm, that is, trust has been built up, the expectation of success becomes a major factor in triggering consumer satisfaction. In order to wait for eventual success, consumers are willing to spend some time watching ads, known as "tolerance". At this point, the best entry point for running an ad is the interval between when the consumer completes the cross-screen switch and before the switching effect renders. It is important to note here that the length of the interval depends on the degree of expectation of the switching effect. Generally speaking, hot drama is highly sought after and has relatively long tolerance, social and gaming because of its strong interactivity, consumer tolerance is relatively low, so advertising should not be too long, the timing and switching interval is relatively long. Taking into account the impact of consumer satisfaction on trust, the first cross-screen switching should be 100% seamless, ad-free docking.
Strongly associated content ad serving
From the user's point of view, no ads and seamless docking is the most ideal cross-screen switching, and to enjoy the service accompanied by advertising has a certain tolerance. Therefore, cross-screen switching advertising can be said to be a compromise between the platform and consumers. For consumers who are disgusted and have to accept ads, "not paying attention" to advertising content is their best way to resist. Once consumers adopt a negative attitude, even if the timing of the advertisement, the length of time did not cause dissatisfaction, the actual impact will be greatly reduced. Therefore, in addition to the timing, length of time, cross-screen advertising is important also content. Cross-screen switching is a diversion of people's interest and satisfaction, so there is limited room for ad serving. How do I run the most effective ads in a limited time? One effective way is to increase the relevance of your ads.

The strong correlation of advertising manifests it in two ways:Timely and learning associations. The so-called timeliness association refers to the advertising content and consumers are using the scene strong correlation. For example, before the screen switch, if the ad is by the characters and plot series, will greatly increase the interest of consumers to watch. Prior to the network drama " Army Division Sima Yu", there are similar to Sima Shi and Sima Zhao drink Coca-Cola, Guo Jia recommended Wukong financial drama ads . . . . . . . . . . . . . . . . . . . . . . . . . . . . . . . . . . . . . . . . . . . . . . . . . . . . . . . . . . . . . . . . . . . . . . . . . . . . . . . . . . . . . . . . . . . . . . . . . . . . . . Therefore, cross-screen ads when the preferred has a strong correlation - and the previous story, game scenes associated with the shopping, social scenes associated with the product ads, have a better touch effect.
Another type is learning advertising. Refers to the deep learning technology through artificial intelligence, through the consumer usage habits, interest points and other behavior tracking and statistics, the launch platform will grasp the reliable consumer near-term demand. Running ads related to claims can have an "unexpected and reasonable" effect. Advertising content is what consumers think, suddenly display created surprises, surprised consumers;
Of course, both ads need to have a conversion portal to get to the purchase page with a click. With the development of user habits, strong correlation of advertising by virtue of the consumer's inner touch and the resulting strong consumer impulse, will bring consumers a better shopping experience, so as to create their own screen switch into a new channel for merchants to channel goods, for the growth of the brand to provide impetus.
In the era of "fragmentation", more and more people's time and attention become scattered. This seemingly fragmented contact, if collected, would create a huge "flow dividend" of energy. Therefore, cross-screen advertising switching as a convergence of "attention fragmentation" channels, brand marketing through deep-ploughed content and precision delivery will achieve business value growth.
Original works of "Bull Ears" are strictly prohibited from reprinting without authorization

"Connecting Digital Commerce Wins in Digital Marketing"
 Bull-eared ®, more understanding of marketing technology business reports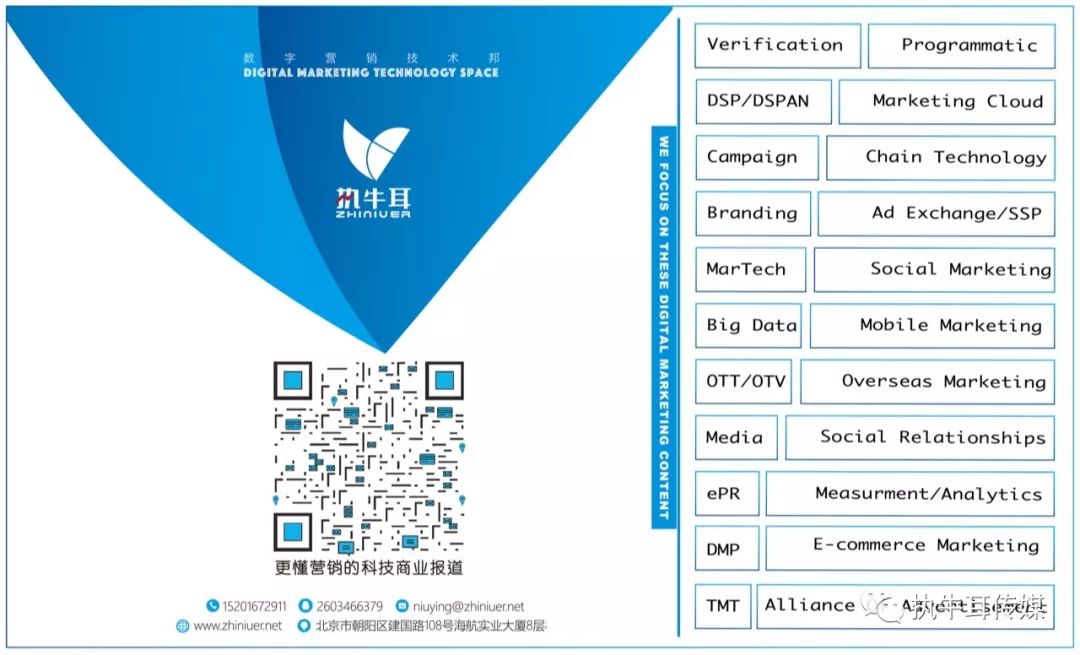 Business docking, business cooperation, brand enterprises and conferences/interview invitations
Please call us
WeChat ID: 15201672911
E-mail: niuying@zhiniuer.net
---