Procter and Gamble's $100 million cut in digital advertising has had no impact on sales The company says fake clicks are invalid
No fashion Chinese network (Microseals:nofashioncnJuly 28, 2017:Procter and Gamble Co. (NYSE:PG) The group reported net income of $2.215 billion, or $0.82 per share, for the fourth quarter ended June 30, compared with a year earlier$1.951 billion, or $0.69, recorded a 13.5 percent increase, also better than the market's expectation of $0.78.
In the fourth quarter, Procter and Gamble's revenue was recorded$16,079 million, down 0.1 per cent from $16.102 billion a year earlier, excluding a 2 per cent increase in the exchange rate, mainly due to a 2 per cent increase in real shipments.
Despite improvements through cost-cutting profits, discontent with the consumer goods giant has eruptedFund management companyTrian Fund Management LP PartnerNelson Peltz On Thursday, he again accused brands such as Procter and Gamble of continuing to lose market share, saying the cost problem remained serious because of the bureaucracy of the company's management.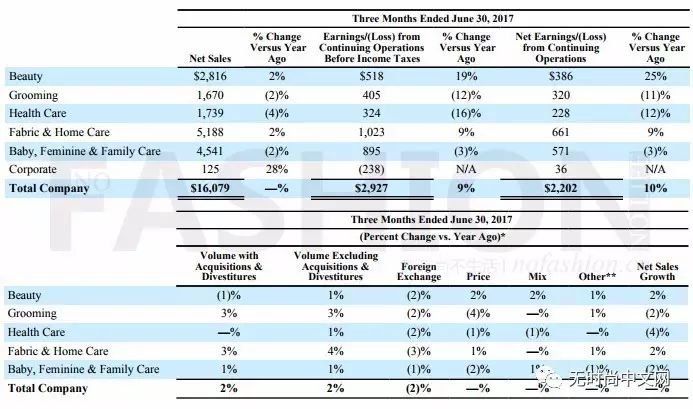 Chief Executive Officer of Procter and GambleDavid Taylor respondedNelson Peltz, who said the latter "did not propose a real growth strategy," was hit by the commentsNelson Peltz, who calls it a boring PR term, said Procter and Gamble's profit growth in the fourth quarter was largely due to cuts in advertising spending.
According to Jon Moeller, chief financial officer of Procter and Gamble, the group's digital advertising has dropped by $100 million in the past quarter, and he said many of the digital ads are ineffective and cost in part by fake traffic clicked by robots. He says the company gets data that proves digital advertising is ineffective, so it's making cuts, and it doesn't want to measure the effectiveness of advertising by how much money it can hear, but to really create value for consumers. For cutting digital advertising,Jon Moeller said it had no impact on the company's growth, "which further tells us that the ads we cut are, to a large extent, ineffective."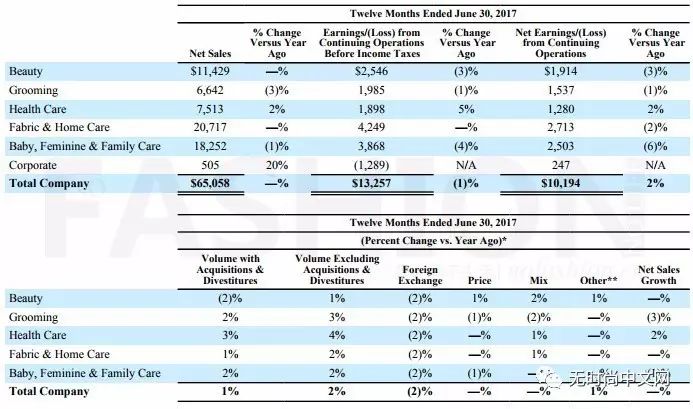 In the middle of last year, Procter and Gamble said soFacebook, Inc. (NASDAQ:FB) Facebook's targeted ad delivery was "actually not performing well", but the company did not say at the time that it would reduce digital channel delivery, and FB's just-released quarterly report showed strong growth in the group's advertising revenue.
For the fiscal year ended June 2017, Procter and Gamble recorded a net profit of $15,326 million, or $6.59 per share, from a year earlier$10.508 billion up 45.9 percent; full-year sales$65,058 million, down 0.4 percent from $65,299 million a year earlier, while organic sales recorded a 2 percent increase. 
Procter and Gamble now expects the current FY18 EPS to grow 5-7 percent to $4.12-4.19, better than Thomson Reuters I/B/E/S's forecast of $4.11.
Thursday's close,Procter and Gamble jumped 1.55 percentAt $90.68, the stock is up 7.85 percent so far this year。 
Official strategic partner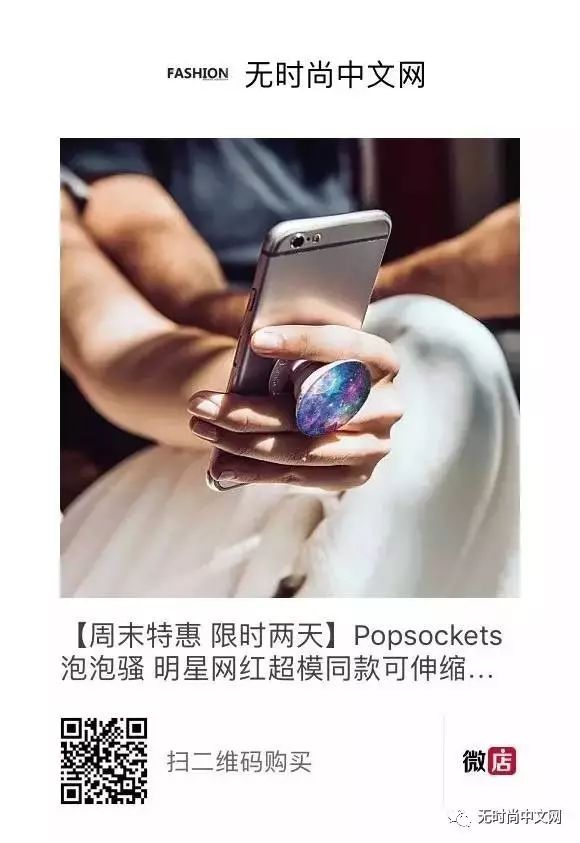 Weekend specials  Bubbles 79 yuan package mail
The lowest price on the whole network Limited to two days
Official brand authorization
Scan QR codesOr.Click.Read the original textyou can order
【About.No fashion Chinese】

Fashionless Chinese is a professional, leading luxury industry research, fashion retail and investment analysis website in China;

---