YouTube Operations Notes, how does a channel run 2 live rooms? How do I vote for ad delivery in a dual live room?
Hello, I am seriously studying from the media YouTube operation strategy of the "pipeline students." Now that more and more people are studying YouTube's money-making strategies, I've been working YouTube's operating skills, and if you want to learn YouTube's money-making methods and operating skills just like me, subscribe to me to explore learning.
Today Xiaosheng continued to chat about the pipeline Youtube live, take away a delivery problem
I saw this notification the other day when I logged in to the background. The content of the notification is about the live broadcast. The general meaning is to strengthen the query strength and time of live data. This also shows that live streaming in this form, the pipeline follow-up may be strengthened. As to whether it can become a trend, even more cross-border e-commerce merchants to use, can only say that it is continuous observation.
The following is a screenshot of Xiaosheng's section on live updates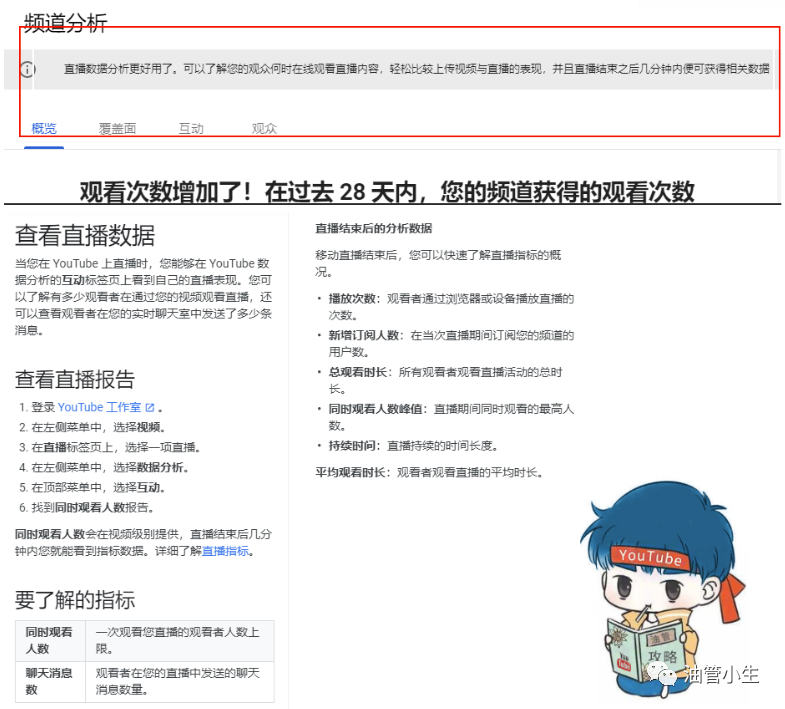 Previous articles have said that Xiaosheng is thinking about opening a second channel to expand the impact of traffic. As I was configuring parameters for the new channel over the weekend, I suddenly saw another channel and opened two live rooms at the same time. That is, a channel can open two live rooms, so that you can save the next channel investment, all cast on a channel seems to have a higher success rate, but also more cost-effective.
The method of opening 2 live rooms
After Xiaosheng's research, it is very simple, you can open the double broadcast room at the same time. Is the mobile phone open one, the computer end open one. In this way, you can open two direct live rooms at the same time, selling more efficient.
The difficulty of advertising between dual live broadcasts
First of all, when I say this question, I first answer a question that I have been asked. Buy ads, buy channels, or buy live rooms. Xiaosheng's answer: Buy a live room (explanation).
When we put it on google ads, we have to fill in an address. According to the above statement, in the case of live broadcast, you only need to add "/live" after the channel address. This address is fixed, as long as the broadcast can be accessed from this fixed address in addition to accessing the live stream via video address. This address will automatically jump back to the channel's home page when it is not on, and no BUG can be used with confidence.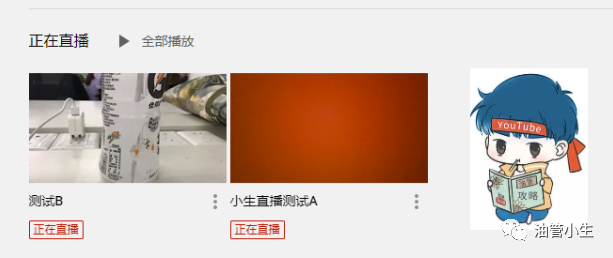 So, now the problem of dual live broadcast room appears, this fixed address in the end to A live room or B live room? Too many complex testing processes I won't say, let's go straight to the problems and conclusions found.
In the case of dual live rooms, there will still be a video address for each live broadcast room. And this fixed address is still there, and this address, you can access 2 live channels at the same time, I am not wrong is 2 live channels. As for whether it's random or biased towards the phone, I'm not sure yet, it could be the former.
That is, there are three addresses in total
I. A Live Room Video Address (Unique)
Second, B direct video address (unique)
Third, add live fixed jump address (jump)
So it is precisely because of the above situation. When we advertise, if it's directly to the live broadcast room, when you have a live broadcast bias, the dual-streaming room may be split. The general suggestion is that important live broadcasts are broadcast on mobile phones and secondary (newly opened) live on computers.
Summarize.
Judging from the recent updates to the pipeline and the environment, the subsequent share of traffic from the live stream is likely to continue to increase. Xiaosheng will also continue to pay attention to and live broadcast related data research, and can share with everyone. If you have a better answer, willing to share with Xiaosheng, you can also give me a message.
All right, there's something in the group.
The above is a serious effort to learn from the media YouTube operation of the "pipeline student" about "YouTube operation notes, how a channel open 2 live rooms?" How do I vote for ad delivery in a dual live room? "I hope this issue of notes sharing will help you."
If you like my content or want to make money on YouTube and want to ask other questions about How YouTube operates, then please add me or leave a message at the bottom of the article. Contact me to join the YouTube Operations Strategy Multiplayer Learning Group!
Statement: The author of this article, Tsing TsingSheng, I have joined the "Rights Knight" copyright protection program.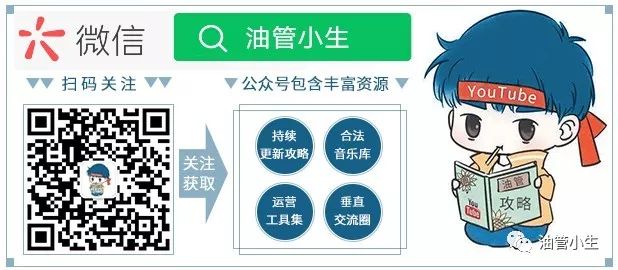 ---