Watch the program-based ad crisis through YouTube events: big-brand ads may be re-moved to tv platforms
Global Internet advertising spending will grow 13 percent to $205 billion in 2017, according to Seon San Management Consulting. Television advertising will cost $192 billion in 2017. The share of Internet advertising in all advertising costs will rise to 36.9 per cent from 34.0 per cent in 2016.2017 will be the first year that global Internet advertising costs exceed traditional TV advertising costs.
Advertisers want to keep up with new consumer trends, so marketing budgets are more focused on online media.However, there are also problems with online advertising.Recent problems with online advertising have made advertisers very worried.Big brand ads may tilt towards TV platforms.
The YouTube event has sent the advertising industry into a shock, with big-name ads likely to shift back to television platforms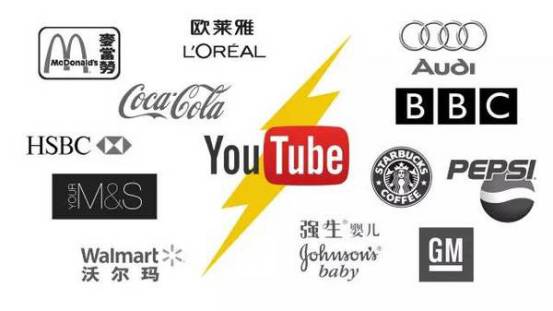 The Google advertising scandal, which has been boycotted by many advertisers for ads on the side of terrorist group videos, is the latest event in the world to be watched.It is estimated that at least 250 companies or institutions have announced that they will stop running ads on YouTube platforms.Fearing such a thing would happen again could also result in Google losing $750 million in revenue.
Marc Goldberg, chief executive of Trust Metrics, said: "Google's problems this time have worried many advertisers, but this is a good thing for the industry. "Indeed, when a thing is in rapid development, a sudden emergency brake, will let it temporarily calm down, introspection is not ignored something, so as to better on the road."
YouTube's mistake to some extent exposed the Internet's big data era, industry people on the network data and program of excessive trust and dependence, but also reminded brand owners, although the program is convenient, but uncontrollable, invisible also make it a greater risk of delivery.
Google has long been a digital advertising giant, and Facebook has taken 70 percent of the industry's advertising budget. Although the incident only cost Google a lot, but the impact on the entire advertising industry is huge.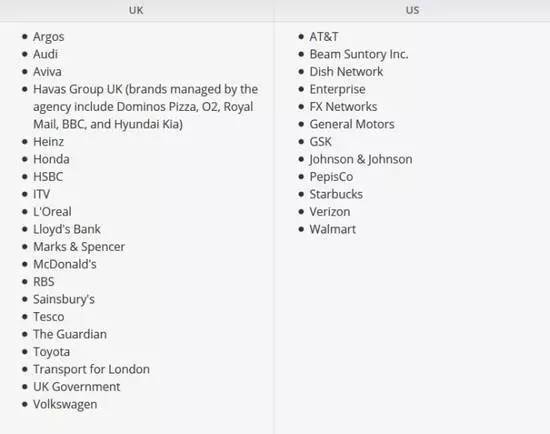 A list of large advertising companies in the UK and US that have been discontinued
TV advertising platforms may be re-valued.
According to public information, the customers who removed the ads from the YouTube platform included Starbucks, General Motors, Johnson and Johnson, the BBC, the Guardian, L'Oreal, Audi, French media group Havas, Marks and Spencer, British supermarket chain sainsbury's and Argos, HSBC, Royal Bank of Scotland, McDonald's, telecommunications firms AT&T and Verizon.
Industry experts say big brands may adjust their advertising strategies to shift to traditional television media based on their fear of digital marketing.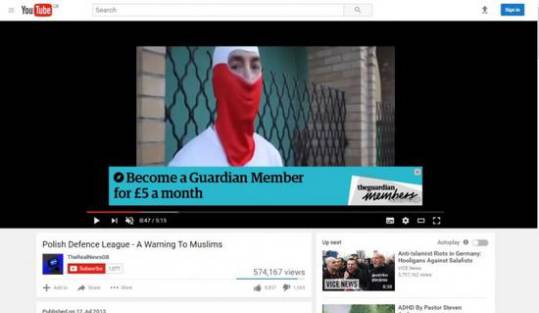 A Guardian ad appearing next to an extreme YouTube video
Simply singing down the traditional media, the popularity of digital marketing will gradually fade away, this time is to the brand owners head-on,Ask them to re-examine the feasibility of digital marketing and programed ad delivery models.
Prior to that,Procter and Gamble and Coca-Cola, the world's leading brands, have questioned the effectiveness of digital marketing and put television advertising at the fore.
Marc Pritchard, Procter and Gamble's chief brand officer, blasted the shortcomings of the media supply chain: "Our media supply chain is full of darkness and fraud. We need to clean it up and put the time and money we save into better advertising to drive sales growth. "The YouTube incident also confirms that their accusations and concerns are not hollow.
According to eMarketer's latest forecast, China's advertising program spending will reach $16.74 billion in 2017, an increase of 51.5 percent, accounting for 58.0 percent of China's online display advertising spending. With hundreds of billions of markets approaching, the media and advertisers will face a more severe test.
With the popularization of programs, media resources are abundant.Programd purchases free up ad value for long-tailed traffic, but because of the opacity of the ad serving process and the inaceration of the final results, data fraud is also given more opportunities to enter the market.
For example, which DSP cast a portal's programmed ads, resulting in the portal's server logs without any record of advertising, and others, advertising in pornography, gambling and other places with huge traffic, and advertising in these places is definitely not what advertisers want.The problem of false traffic and advertising visibility has become an insolvent industry "cancer".
Online advertising is becoming more expensive and costs are growing faster than television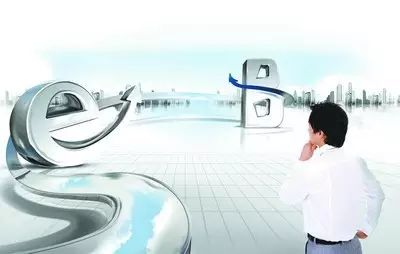 Adobe Digital Insights surveyed 1,000 U.S. adults about what best improves online advertising. The most common answer was "Don't be too frequent" (37%). "Chaos is a problem for older consumers, with 45 per cent of over-64s saying online advertising is cluttered. Half of Millennial respondents said there were too many ads on their smartphones.
Too many pop-up ads has always been a problem, which is why ad blockers are becoming more popular.
Online advertising is getting more and more expensive.
According to ADI's survey,The cost of online advertising is growing faster than television.From 2014 to 2016, mobile search advertising CPC grew by 11%, mobile display advertising CPC by 12% and video advertising CPC by 13%. These are much faster than the cost of tv sports advertising (7%).


The increase in the cost of online advertising is related to supply and demand. ADI's report shows that us website visits have fallen by 0.4% in a year and a half;Consumer website usage is also declining.As a result, costs have increased.




In addition, ADI data show that video ad completion rate of two-thirds, the cost increased by 48%. This showsCreativity can affect advertising costs.
Summary:
On the other hand, the television media, from the Internet to the advertising industry brought great panic, some people deliberately enlarge the advantages of Internet advertising, comprehensive, strong singing down their own. In fact, it should be said that the two have advantages and shortcomings, but driven by the development dividend of the Internet, the growth momentum of Internet advertising in the past two years has only become more violent. In fact, the editor thinks that the advantages of television media advertising are obvious. Perhaps the 2017 TV platform will be re-valued by the big brands.
1, although television advertising ushered in the winter, but no well-known corporate brand is built through the Internet。To be authoritative and famous, you have to be on TV.Businesses and media practitioners need to re-learn about television.
authoritative credibility,This is not the point of many other media channels, through television stations, especially large television stations to run ads will have an endorsement effect.
2, television stations have the largest number of audiences, can be inIt has a huge impact in an instantto spread information quickly and widely. Break points are important.
In 2016, there were two or three case-level brush screens, all of which originated on the television side. For example, the exhaustion of the "flood power" of Fu Yuanhui;For example, Wang Jianlin acceptsA sentence from an interview with Lu Yu's Day Curry Day: Set a small goal first, earn a billion first... The same is true of 2017, as illustrated by the recent tv drama "The Name of the People."
3、TV stations have the advantage of content production.Some people say that television chances die but television stations don't die. People don't watch TV anymore, but they still watch a lot of TV shows on PCs, iPads, and phones. Forwarding, sharing and discussing are also mostly TV programs. This is also the program title, content implant hot reason.
4, the major television stations are taking the road of branding. Major television stations attach great importance to their own positioning and brand building, at the same time, also pay great attention to working with advertisers to build programs in depth, two-way promotion of brand building. Recently, Hunan Satellite TV's variety show "Singer" and a car brand cooperation was a big win, the program's very high quality to help brands stand out in the market competition, sales jumped 527.24 percent year-on-year. In fact, this is not a case in CCTV and first-line TV cooperation with major brands, they are allIn the advertising service to inject new functions, new elements, new means, the effect is obvious.
Part of the information from: China Advertising Network Information, 199IT Internet Data Center
-END-

Long press QR code free attention to the media review WeChat official number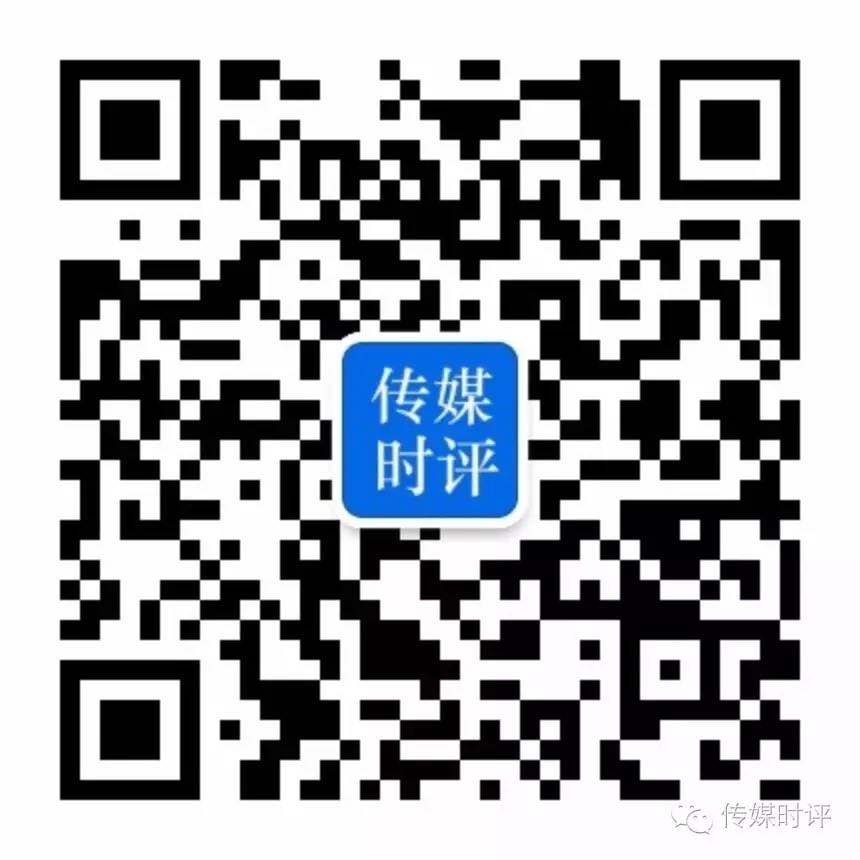 For more exciting articles, please clickRead the original text
This article was originally published by the public number Media Times
---