11 Facebook ad product updates: January 2018
We often see some Facebook ad product updates backstage, but do you know all the Facebook ad product updates?
Facebook has made a number of product updates in the past three months. We summed it upFacebook's 11 most important product updates for the first quarter of 2018, I believe that to maintain a keen insight, will help your advertising performance Oh
1. Use 'Dynamic Creative' to measure the best FB ads
Have you used the Facebook ads A/B test to compare different footage images? Maybe you want to measure the text again when measuring the material, so that you will have a dozen ads, which is a bit confusing Oh.
Fortunately, you can now take advantage of Facebook's new features to help you find the best combination of material, paper, and titles.
This feature is called "Dynamic Creative"In Dynamic Creative, you can put up to 30 ideas into an ad. After you post an ad, Facebook mixes all your ideas and finds the best combination.
Except for the most
3With a limit of 0, Facebook also subdivides the upper limit for each article, which you can put into:
5 titles

10 pictures or videos

5 paragraphs

5 link descriptions

5 CTA buttons
Plus, you can't upload images or videos to a dynamic creative ad at the same time.
How.

settings

Dynamic Creative Ads?
To create an ad group for a Dynamic Creative ad, you'll need to use Power Editor or the new version of Ads Manager, and then selectQuick Creation workflow】。

Currently, this new feature is available for three campaign goals:
Transformation.

The app is installed

Flow.
Once you've set up a new ad group, find theDynamic Creative box】and then open the option ha.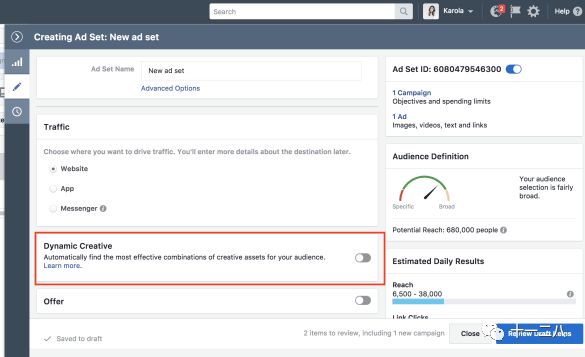 After selecting the ad group stage, go to the ad tag and upload all the creative elements you want to test.
Here's a list of all the places supported by Dynamic Creative ads:
Facebook Newsfeed on desktop and mobile

Right hand column

Instagram feed

Audience Network classic

Audience Network In-stream video

Audience Network rewarded video
When you create a Facbook ad, you should see a+Addbutton, and then you'll see the elements you can add, pictures, titles, and text.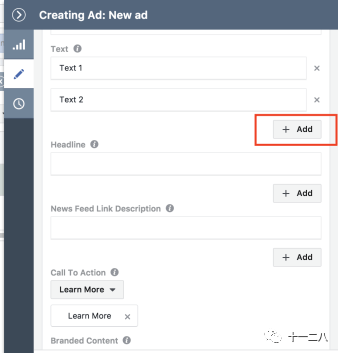 After you've added all the element variables you need to add, it's time to launch your new campaign. Next, Facebook will show your audience the ads generated by different combinations to understand their preferences.
After a while, you'll see reports of different elements of your campaign and see which combination works best. To see how they perform, you need to clickBreakdown(top right corner of the ad report) and select BY DYNAMIC CREATIVE ASSET.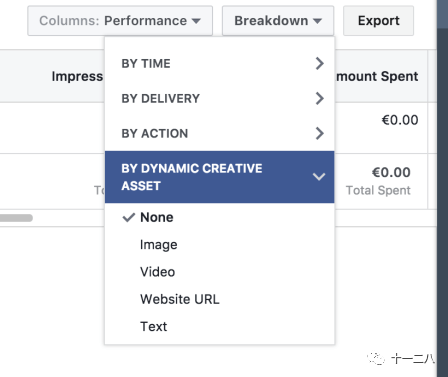 Running a Dynamic Creative ad can help you easily find the best combination of elements.
Tips:Every idea you need is at least20 conversionsto get statistically significant results. It is best to upload a total of less than 10 elements, I personally recommend the testPictures and body cases, these two have the greatest impact on ad performance.
2. Facebook ad dynamic language optimization
Attention:This feature is still thereThe test phasewill slowly open to all accounts.

However, this is a really useful feature that makes the delivery process much easier for many advertisers and reduces the cost of advertising.
Here's how it works:
If you're serving ads to audiences in a variety of languages, this feature can help you push multilingual ads to the right audience.
Now you just need to create an ad and put it in a different language, and Facebook will automatically optimize your ad budget and run it to the right people, instead of creating multiple ads in a different language than before.

This feature is most useful in the following situations:
Ads are placed in countries with a single multilingual population

Advertising in multiple countries, regions, or around the world
Such as.How do I set up multilingual ads?
Step 1:Create a new Facebook campaign
Use Taffic, Mobile App Installs, or Conversions campaign targets
Step 2:Set up your new ad group
This feature only supports Facebook Newsfeed, Instagram and Audience Network.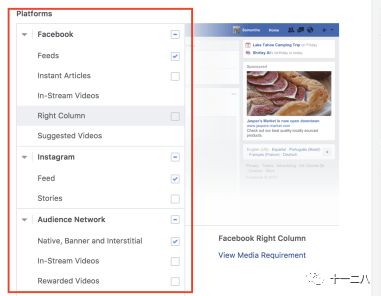 Step 3:Set up multilingual ads
Click on the buttonCreate in Different Languagebutton.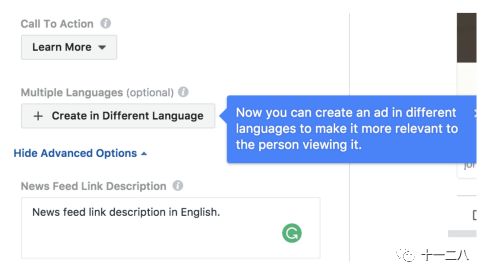 Step 4:Select your default language
Select the default language that you think is the majority of your audience. Default language ads are also presented to audiences that don't match the language version you provide. Then add the body and title to the default ad.
Step 5:Add additional languages
You can then add up to additional language options for the species.
Tips:If you're using page clicks and page conversions as your goal, you can also add links to web pages in specific languages.
After you've added all the language variables, clickCreatebutton to publish a new ad
Tips:When displaying language-specific ads, you should make sure that your landing page is the same language, which avoids a high bounce rate.
3. Verify domain name ownership and edit link previews in web links
Starting in 2017, Facebook marketers can edit the description of each link they post on their Facebook page. But now that a new link has been added to Facebook, it's no longer able to edit the title or link description, which can sometimes be annoying.

Fortunately, Facebook recently added a new feature, domain name verification. By verifying your domain name ownership, you can edit the link preview in the web link.
What is domain name verification?
Domain name verification provides a way for you to take ownership of Business Manager. With this ownership, you can avoid publishing error messages by editing your links and permissions for other content. Basically, this is a new feature to combat fake news and other misleading information.
How to add a new domain name to yours

Facebook Business Manager?
Step 1:In Business Manager, click the Business Settings button.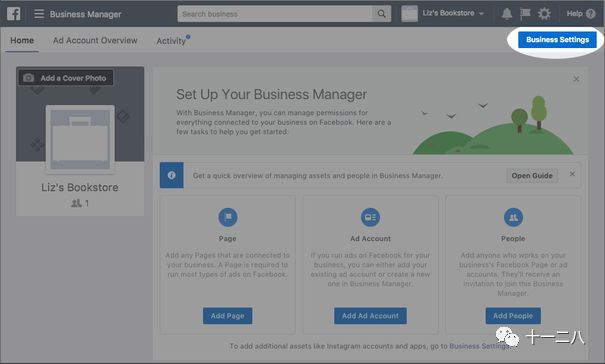 Step 2:In Business Settings, go to the People and Assets tabs and select Domains.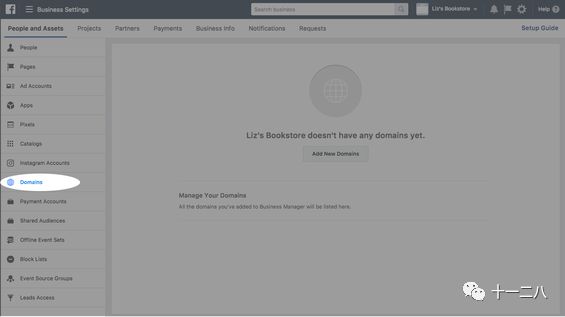 Step 3:Click the Add New Domains button to enter your domain name.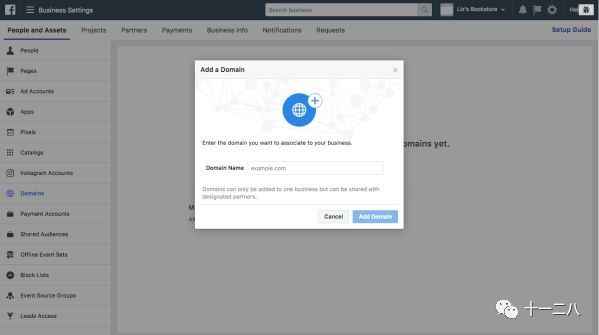 Step 4:To complete domain name verification, you can choose from two different methods:
Add the DNS TXT portal to your DNS record to confirm that you own the domain name

Upload an HTML file provided by Facebook to your page to confirm your ownership
Personally, I think the second method is simpler.
4. Depending on the situationLayout custom creative assets
Creative assetsis your ad image, text, title, link details, or CTA button.

There are more than a dozen different places for Facebook ads, and the trouble here is that each layout has different requirements for ad format and image size. Mobile Newsfeed, for example, requires a picture of 1200X628, but on Instagram, the requirement for a picture is 1080X1080.
So what should you do? Create different ad groups for different places? In the past, this was the only solution. But it's different now, you just need to use new features to provide different materials for different places in an ad.
How do I customize your ideas to different layouts?
As you upload new images to your ad, you can see the options for this new feature.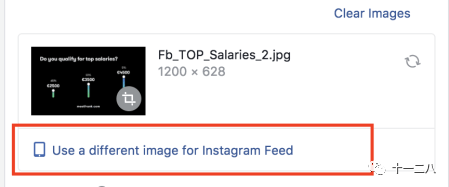 You can now use this new feature in the following sections:
Facebook Desktop Newsfeed

Facebook Mobile Newsfeed

Instagram Feed

Instagram Stories

Audience Network (Native, Banner, and Interstitial)
5. New multi-city and multi-country positioning features
Many Facebook advertisers run ads in several countries. For example, if you're in e-commerce or SaaS, you can offer exactly the same service to people in different regions.
For advertisers who want to expand their ads to new regions, Facebook has recently added two new features:
You can create a multi-country LAL audience

You can create a multi-city audience
Multi-country

LAL audience
 You had to choose the same country when you were creating a new LAL audience, and that's not the case now. However, if you're targeting countries with different populations, the audience may not be evenly distributed.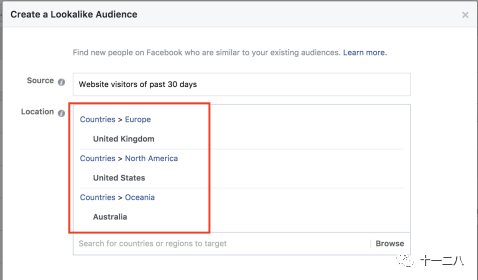 Advertisers often want to target audiences in certain cities because they are more likely to be interested in a product. Now that you don't need to enter these cities one by one, you can choose the multi-city targeting option.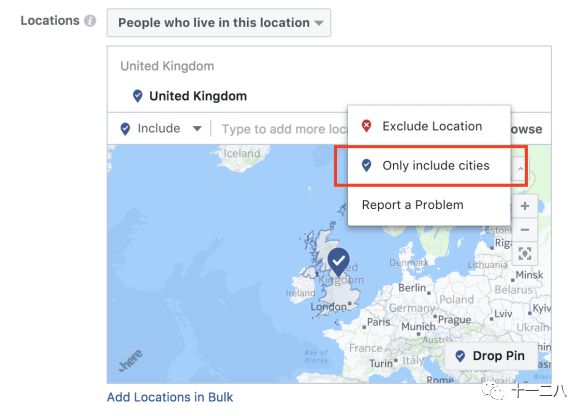 You can also target cities based on their population, thinking that this is a convenient choice for large or small cities. Tip: Use this feature to reach all major cities when entering a new country.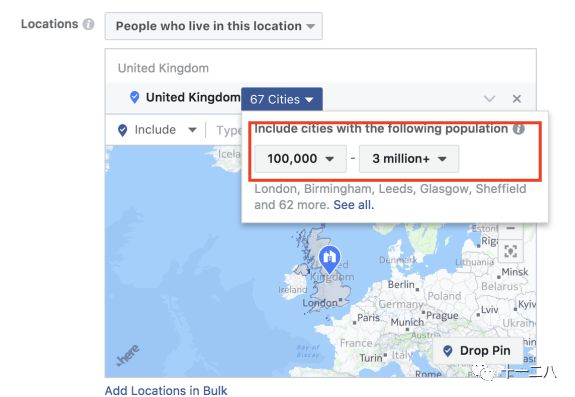 6. Facebook is suppressing interactive bait ads
As TechCrunch's report says, Facebook will soonLimit posts that use rewards as bait to get your audience to like, share, or comment.
Facebook has some exceptions to this repression, such as losing children, raising money for reasons, or asking for travel notes.

7. Customize Theank You Screen for Lead ads
If you run Facebook Lead ads a lot, here's the good news: You can now customize your Tank You screen. Here's an example of a new feature provided by Jon Loomer.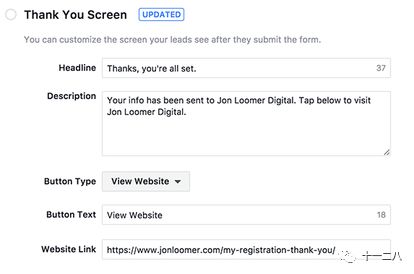 8. Facebook will release the Sound Collection tool
According to Facebook, the tool provides thousands of high-quality audio tracks and sound effects that can be added to your videos. The rights to these voices belong to Facebook, but are open to free use as long as the platform is on Instagram and Facebook.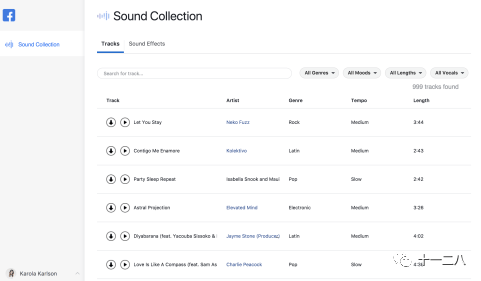 9. Facebook is testing new Messenger ads
TechCrunch reports that Facebook is testing a new advertising product called Messenger Broadcast. Once the product is online, brands can send Messenger messages to thousands of people.
This one.It's a lot like thatAPP push alerts, andMust waitAfter the user confirms, the brand can send them a message directly.
10. Add the click-to-whatsApp messaging button
If you're running Messenger in whatsApp's more popular country, this new feature you have to learn about:

This amount button will now appear in Facebook ads.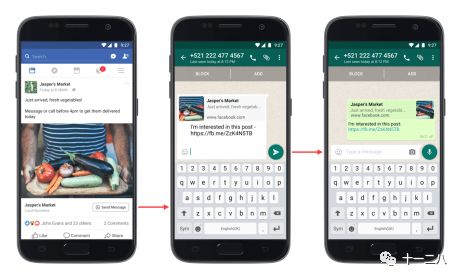 This new feature is not yet fully enabled. Facebook is rolling out, first and foremost in North America, South America, Africa, Australia and most of Asia.
11. Insinsanity is given to buyers through PayPal's Messenger extension
Now that thousands of online stores are emerging, Facebook is under enormous pressure to ensure that the platform buys the experience.
The new Paypal chat extension helps sellers create and send their invoices, and when they do, they don't need to exit the chat, so buyers can respond first. Like other PayPal transfers, these actions in Messenger are also protected by PayPal Purchase Protection.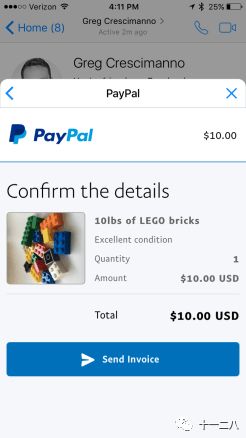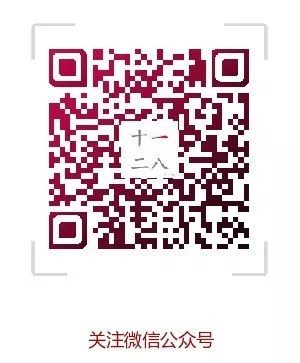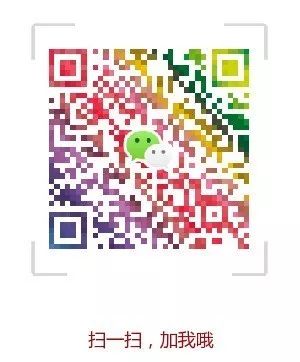 / FB / Google / Shopify / APP
For more articles, please follow us on 11th 28th
---