OneDay -- the most-clicked video public service ad on Youtube that fills the world with love!
Life Vest Inside - Kindness Boomerang - One Day
Life Vest Inside non-profit organization
LVI
Organization slogan
Founder of the organization
Over the past decade, Ollie has worked extensively with young people as well as local charities in his own community. Since 2004, she has been an educator in high school in Yeshivah Ferra Bush. Ollie is best known for combining and integrating ideas with a benevolent, loving and respectful heart and thinking about her students' classroom environment. She often quotes, "Kindness is not what you do - - kindness!" Ollie has a rich background with a master's degree in education and a bachelor's degree from Toro College from Brooklyn College. She was recently nominated to represent her non-profit organization at two national and international TED conferences as Speaker. Elected to the Oli International Commission in November 2012 by the World Kindness Movement.
The location of the organization
Located in Brooklyn, New York
Organizational mission

Every little good deed is a change of self, as long as everyone starts from their own, good for others, and eventually the world will become a better place
Organizational vision
Good and good life. Everyone's nature is good, anyone can get better!
organization's appeal
Charity work and community service are valuable tools for perfecting our world, but goodwill is more effective than individual good deeds and volunteerism. Goodwill is compassion, compassion, and connection between people; Even a trivial gesture of kindness can light up someone else's dark days or ease a heavy burden.
  LVI is committed to fostering a sense of individuality that can make a real and positive difference to those around it through a simple way of "living in good faith" (showing compassion and compassion in everyday life). LVI looks forward to spreading goodwill and goodwill by connecting participants with inspiring media in movies and online, sharing good deeds cards and further implementing our social sentiment research projects.
Heart-to-heart deal series:
Help the boss solve problems with customersDeal.The magic weapon of the problem;
Help the boss find itSales channelsweapons;
Help executivesImprove yourselfThe choice;
Help employees improve their performance and become executivesThe road to promotion。
Follow WeChat's public platform,
Please press and hold the QR code below to identify
Concern.Li Xiaohua is bloomingWeChat platform
Move your finger to learn more about the course
There will be unexpected gains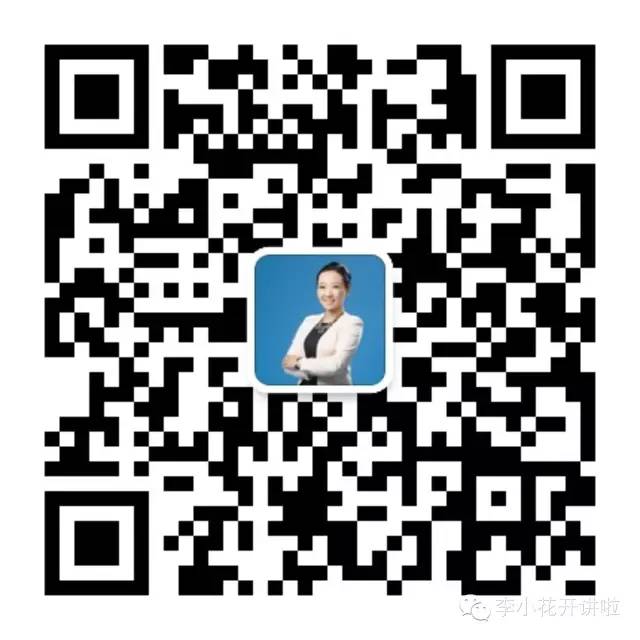 Help small and medium-sized enterprises, solve the real problems of enterprises, spread the positive energy, create a harmonious society!
……
More wonderful in Mr. Li Xiaohua's series of courses, look forward to your !!!
Welcome to Li Xiaohua's WeChat:
Flower_is_talking (daily updates for you inspiration, sales, management, business case and other classic articles, free to learn.) This WeChat has changed the fate of thousands of people, welcome to join you! )
---