You have a misunderstanding of "competitors"
The following article comes from Uncle Volcano By Huo Talk
Uncle Volcano
Volcanic Consulting founder, brand experience strategy proposer, share the brand, marketing, experience, design of the depth of view, each is worth reading.

Many people believe that a business must beat its competitors if it is to succeed in business. Not to say whether this view is correct, many companies even choose the wrong competitors. Just as instant noodles competitors are not other brands of instant noodles, but takeaways. The author of this article puts forward his own understanding of the concept of "competitor" and shares it with you.
In the process of starting a business, we often mention one word: competitors.
It's a key part of the strategy and operations process, but before I start looking at competitors, I know a lot of people probably don't figure out two questions - why should we study competitors? Who are our real competitors?
There are two common views on competition:
One isCompetition theory。 Many people think that shopping malls such as the battlefield, start a business is to try to surpass the opponent, or even kill the opponent, so as to win more market share. Therefore, it is important to find out the strength of the opponent in advance.
The second isNon-competition theory。 Huashu has a wonderful metaphor: marketing is the girl, the key to the girl, not the enemy - meaning to keep an eye on the customer, not the opponent.
Let's not judge who makes more sense first, let's look at two companies in the carbonated 気, Yuanyuan Forest and SodaStream.
The carbonated beverage market is a typical dual oligarch market, but it has always had a sore point: customers find it unhealthy to drink carbonated drinks and tend to get fat.
In Yuanyuan 気 out of the forest, in fact, there are a lot of enterprises are trying to do this market. Including Coca-Cola on the introduction of zero-degree cola, the main sugar-free calorie-free.
To tell you the truth, it's hard to drink, and it doesn't sell well naturally.
Yuan 気 forest is to see this unsupported market opportunities, All IN focus on the "sugar-free" this core value, has launched a fire tea, bubble water, milk tea and other products, all the main "0 sugar 0 fat 0 card."
And, in terms of product taste, consumer experience and marketing strategy, it's more appropriate for a new generation of young consumers, with a four-year valuation of $15 billion - not how good he is now, but how big the future market for the "sugar-free" circuit is.
Then there's SodaStream, an Israeli carbonated beverage brand. It has adopted an unconventional competitive strategy: avoiding shelf competition.
Instead of working head-on with the giants, a new market segment has been opened: machines that make bubble water.
With this machine, customers at home, office, you can make their own bubble water. It's cheaper, greener, healthier and has a richer choice of flavours than filling Cola.
SodaStream has established a dominant position in the gap market for home-made carbonated beverages and was bought by PepsiCo for $3.2 billion in 2018.
Whether it気 forest or SodaStream, you must have studied the competitors in advance.
Yuanyuan Forest sees customer needs that have not yet been well met by its rivals, focusing on "sugar-free and delicious", while SodaStream finds markets that are neglected by rivals and avoids direct competition, only to find their nies in the carbonated drinks market.
Therefore, the study of competitors is often not to kill each other, but to find out the needs of customers, while competitors ignore points, unseeded points, so as to develop more effective marketing strategies for customers to better meet customer needs.
Opponents have to study, but the ultimate goal of researching opponents is to better meet the needs of users.
We can't leave users talking about competition.
If a company's leadership says all day that it's going to get rid of this, or if someone else does it, we're going to have to be careful: his business can be dangerous.
Entrepreneurs with long-termism tend not to pay much attention to what competitors are doing: once the transition values competition, the action is easily deformed - not only feeling anxious every day, but also becoming more and more like your opponent, caught in a homogenized dead end.
Didn't you kill me before sharing a bike? No one really pays attention to user needs and experiences than who subsidizes more and who invests more. The end result is: the opponents are dead, but they can not live.
Smart speakers are also, since the introduction of Xiaomi manufacturers flocked to follow up, for fear of missing what the wind, and now look at the attitude of consumers to smart speakers is still very cold - this is typical only staring at the opponent, did not look at the results of customer demand.
Huashu said the "bubble girl theory" point of view, I believe is also from the "better meet the needs of users" this final goal of the starting point, but the actual entrepreneurial process can not be done without looking at competitors.
What if that girl already has a boyfriend and loves to die?
It's no use keeping an eye on it any more, because the girl doesn't care about you at all.
Don't plunge yourself into an unarmed battleground at this point, you have two choices: either change your target girl or wait quietly for your opponent to make a mistake (the divorce rate is so high), because the opponent is often prone to death on his own.
Speaking of which, I would like to say a beverage factory that the Chinese people regret: Jianlibao.
Around 1984, Coca-Cola's main wake-up call and headache-curing effect (perhaps many people don't know that Coca-Cola entered the market with functional value as its main focus), Li did not choose to confront it head-on, but cut into a very precise segment of the track - sports drinks. Through a series of shoots called the marketing operation, the Jianlibao finally to create adults know the Chinese magic water.
At its peak, the company was the pioneer of sports drinks in China, with turnover surpassing that of Coca-Cola and PepsiCo combined in China.
I remember when I was a child, my uncle came back from the province and brought me two cans of Jianlibao.
Unfortunately, after 1997, because of the breakdown of the relationship between founder Li Jingwei and the local government, internal disarriage led to the rapid fall of Jianlibao, otherwise today we see a beverage market pattern may be very different.
Looking back on the history of Jianlibao, it is actually a business story "by avoiding direct competition, meeting the needs of sub-segmented customers, and then going to the top of life;
In fact, there is no eternal enemy, is the opponent can also be a partner.
Strategic choices at different stages can be competition or competition. When the industry over the mature period of extreme competition, the strategic choice is more to open up the upstream and downstream, competition, Nirvana reborn into a new round of growth.
Ten years ago, Suning Gome as the representative of the offline electrical mall, by the impact of online e-commerce, to 2016 Suning initiative to cooperate with Taobao, the market easily exceeded Gome's four times the size. In April of this year, Gome also can't stand it, choose to marry with Dodo, open the line, Dodo can also take advantage of Gome's sinking channels, logistics, warehousing, better customer service.
Don't be fooled by the words "competition" and "rival". I think it's more appropriate to call it a "competitive partner" than a competitor.
So answer the first question mentioned at the beginning of the article:
The purpose of studying an opponent is not to kill the opponent, but to better meet the needs of the customer by learning from the opponent and avoiding competition without advantage, or by waiting for the opponent to make mistakes or even to cooperate with the opponent.
Studying the opponent is only necessary, and the customer is the ultimate goal.
So who will be our competitor?
You might think it's not a topic worth exploring - isn't it the peer-to-peer businessmen?
Yes, our general understanding of competitors is those who sell the same type of products as ourselves. Let's say we both sell pickle fish, we both sell electric cars, and that must be a competitor.
Most of these judgments are based on industry or product perspectives.
But the real business world is often not that simple.
Too two pickle fish and fish you are together, the same is selling pickle fish, but there is a world of difference:
Fish you are mostly customers are 1 to 2 people, they are generally off duty in order to eat a full meal, the price is also more sensitive to the dining environment requirements are not high;
Both of them sell the same products, targeting completely different customer groups and dining scenarios, so they are not really rivals.
When it comes to electric cars, who do you think Tesla's competitors are?
At home, you might think it's BYD, Ully, Xiaopeng, Ideal and other electric car brands.
But Musk doesn't think so.
In 2014, Musk announced the opening of patents for all electric vehicles for free.
Musk argues that Tesla's biggest rival at this stage is actually traditional fuel gas. It's too slow to educate the market with a Tesla company, and it's a better strategy to get more players involved and make the cake bigger together.
Musk's strategic pattern has to be admired.
So it's not scientific to define competitors simply from an industry or product perspective, but rather from the perspective of customer needs: companies that try to meet the same needs of the same users are our real competitors.
Taidi pickle fish's opponent is actually the mall's other restaurants, such as Sibei;

Fish you are with the opponent is other fast restaurants;

The competitor of the carriage is not the faster carriage, but the car;

Instant noodles competitors may not be other brands of instant noodles, but the United States group and other takeaway platform;

Small cans of tea opponents are not traditional tea merchants, but suitable for business people to give gifts of other gifts.
By cultivating this habit of thinking that defines competition from the perspective of demand, you will see the world's vision a lot more thoroughly.
To give a recent example I saw: a customer in a village junction in Shenzhen opened a brine shop, priced at 9-16 yuan a bowl, taste very good. Next door there is a fast-food restaurant, priced at 12-14 yuan, two vegetarian rice casually added.
Do you think there is a competitive relationship between the two?
Most people's intuitive answer may be: Yes.
The reality is that the two stores almost no competitive relationship - eating brine powder is mostly young, noon work or after work passing a bowl, can eat enough does not matter, the key is the taste experience is better.
What about the fast food restaurant next door?
Most of the people who enter the shop are labor groups, their basic needs are to eat enough, to have food and meat, eat powder is not full at all.
Therefore, it cannot be defined by whether or not peers.
From a demand perspective, anyone can be your competitor.
A business is also more likely to be hurt by emerging potential competitors than by those we see clearly.
The emergence of potential competitors generally comes from two main sources:
The first isAn alternative to a product or technology。
Historical progress often results from the maturity of new technologies or changes in consumer demand, and the failure of enterprises is often due to the failure to identify competitors in a timely manner.
Baidu's search business has been without rivals for a long time since Google pulled out of China. But since the Internet moved from the PC era to the mobile era, microblogging, WeChat, knowledge, byte beat and other companies have become strong competitors.
Kodak's story is clear to everyone:
Kodak has been committed to producing the best film, but ignored the development of digital technology. In fact, Kodak invented the world's first digital camera as early as 1975, but he did not realize the business opportunities, but also worried that the promotion of digital technology will damage the original film business.
However, the good times of the digital age is not long, with the popularity of smartphones and camera technology, the world into the social era, we are used to anytime and anywhere out of the mobile phone to take pictures and share, so mobile phones successfully squeezed out the original digital camera market.
But to tell you the truth, Baidu is also good, Kodak also, enterprises to self-revolution, across the cycle of different industries, it is too difficult to do very few.
Therefore, entrepreneurs should habitually walk in the forefront of new technology and new needs, timely detection of potential replacements.
The second isNot in the industry for the time being, but particularly easy to cross the industry threshold to enter the enterprise.
Sometimes you get dead and alive, it is not easy to make a point of tricks, and finally do not know from where to come out of a person, a shot is higher than you several segments, the starting point of others is your end.
For example, online ticketing business, in 2009 Guevara in the country's first online seat booking and offline machine ticketing, through the entire ticketing experience closed loop.
But by 2014, something big had happened in the movie ticketing industry: all ticketing systems for movie tickets across China were connected to each other, and an interface could be reserved for seats in cinemas across the country.
That's when the giants quickly entered the race: Tencent set up Micro Shadow (later merged with cat-eye) and Ali launched the ticket rush.
The giant has a large number of users, a full number of merchants, but also a sky-high subsidy, 9.9 movie tickets, so that Guevara in this competition has no way to return, watching the cat's eye and tickets in two parts of the world.
So many investors are often asked when they approach entrepreneurs: If giants such as BAT were ready to enter the market, how would you compete?
There's a sentence in "Three Bodies": I destroy you, it's nothing to do with you.
This is also the true charm of business: you can cross the border to other people's land, others can also invade your base, hit you caught off guard.
Summarize today's two questions about competitors:
Researching an adversary is to better meet the needs of the user, not to kill the opponent;
As an entrepreneur, to learn to stand in the user's perspective to think about their own business marketing strategy, in the face of competition, I want to do it head-on? Or do you want to avoid it? Or wait for the moment, or cooperate?
If you are an industry leader, stay sharp about future technological developments and changes in customer needs:Who will be a potential opponent? Who can better meet the needs of customers? In order to develop a strategy, with enterprises across the industrial cycle.
Welcome to the WeChat community of the Marketing Department
Regional groups:North, upper, wide, deep and other 50 city branch groups

Industry Group:Internet, e-commerce, fast food, anti-permissive, beauty industry, mother and child, medical health, education and training, home building materials, real estate, automotive, catering, retail, clothing, cultural and entertainment, travel, B2B, finance, corporate services, agriculture, energy
Resources:
Advertising media resources, public relations resources, shipping channel resources, IP resources, MCN network red live, recruitment group
Sweep code to join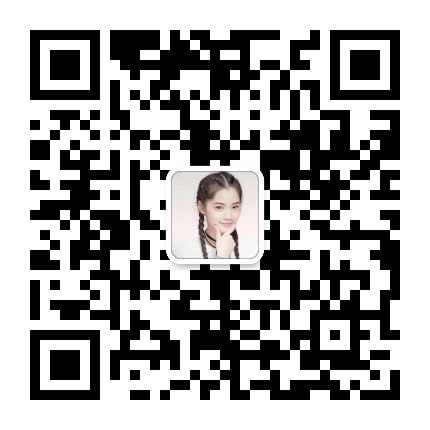 If the prompt operation is frequent and the code cannot be swept,
Please add the micros signal manuallyscbw14
This article, "Uncle Volcano" (ID: HuoTalk), is originally licensed to be published on the Marketing Department.com.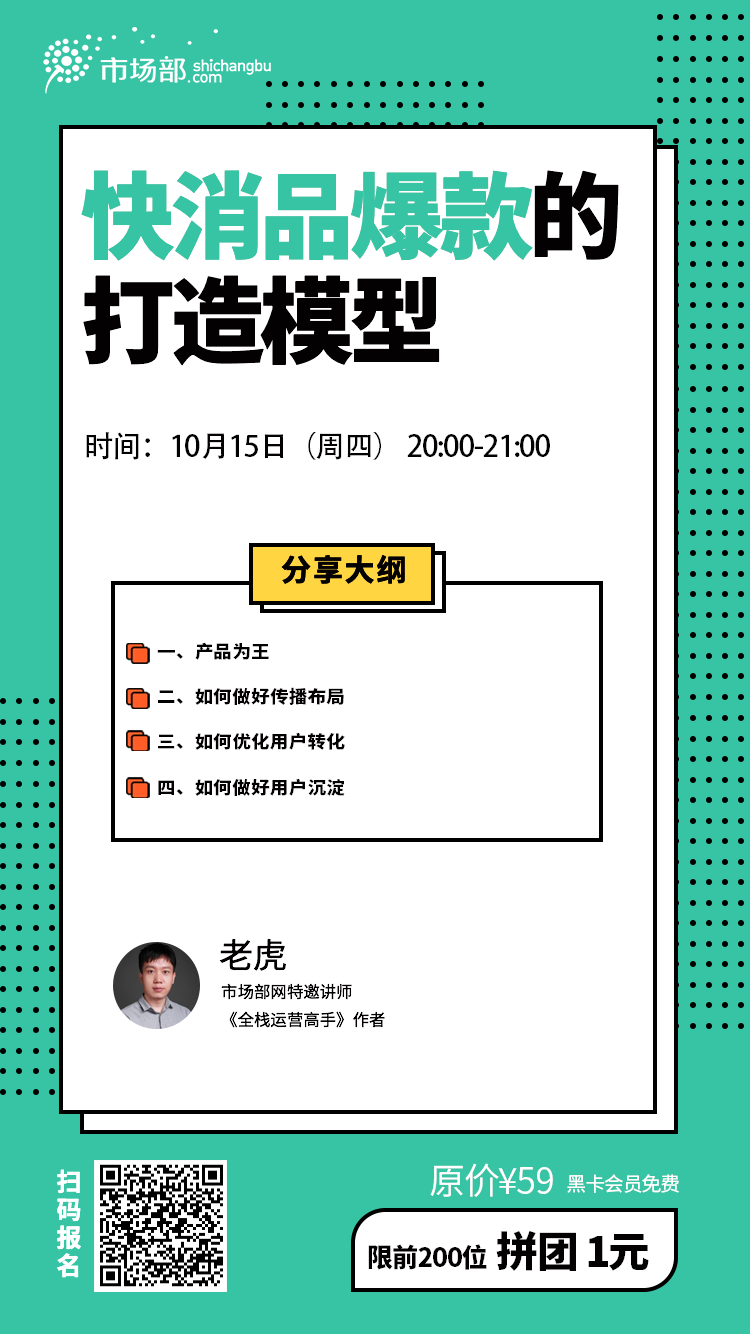 Click."Read the original text"to learn more

Hey, are you watching?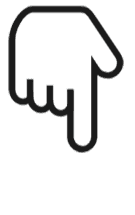 ---