How to monitor competitors' facebok creatives

Everyone knows that creative material is very, very important when running Facebook ads. A good creative material, more users can resonate, participate in interaction, thereby improving the effectiveness of advertising and user impression of the product brand.

Before we run Facebook ads, we can refer to the competition or peer creative materials, and what kind of creative materials can cause user interaction, for us to optimize advertising also has a very large reference and reference.

This article is mainly about a few often used facebook footage spy tools, you can see a huge amount of Facebook ads creative material.

The first is Ads Spy, which is very powerful and can be filtered based on age, gender, region, likes, ad time, etc.
Ads Spy (https://app.adspy.com) is really powerful, and you can see creative material and photo essays from facebook and Instagram, ad likes, streaming links, and simple TA audiences (e.g. age, country) and how long your ads will run.
You can filter based on the following, generally screening Avertiser name more, such as the choice of Oppo brand.
Ad Text

Comments

Advertiser Name

URL

Landing page 

Landing page text

There are also many conditions for adding filters, which are often usedGender, country, age, time of ad appearance, ad likesand so on.
Countries

Gender

Ages

Daily likes

Total likes

Media type

Greated Between 

Seen Between

Networks

Affiliate

site type

Buttons

.......
For example, take Oppo mobile phone as an example, you can see Oppo's creative materials, pictures or videos, text, creation time and advertising reviews, likes, CTA buttons, country of delivery, gender, age and other very detailed data.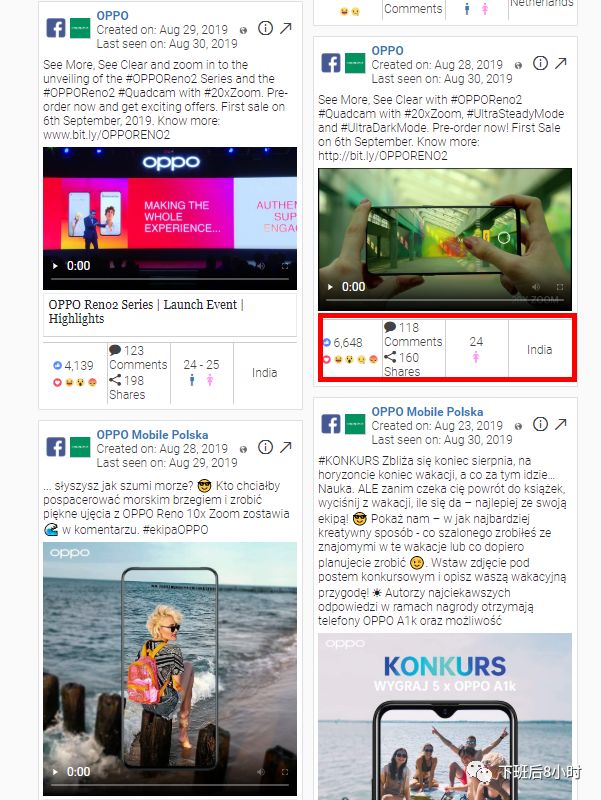 We point in an ad to see, you can see more detailed information, you can see the comments, website guide landing page, Age Group, age and so on very, very detailed information.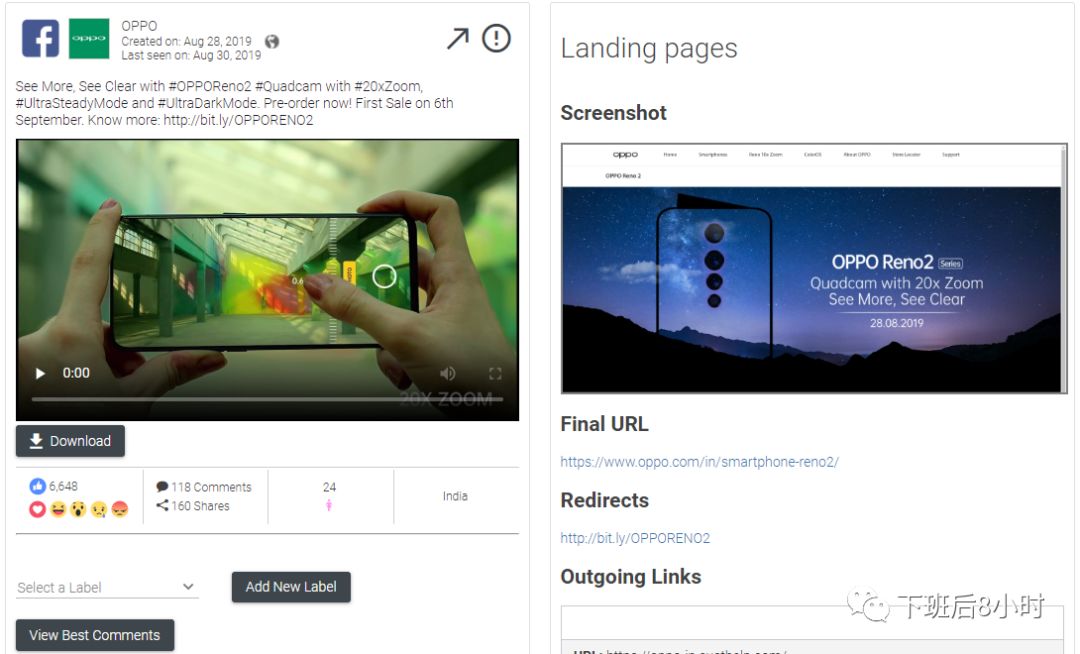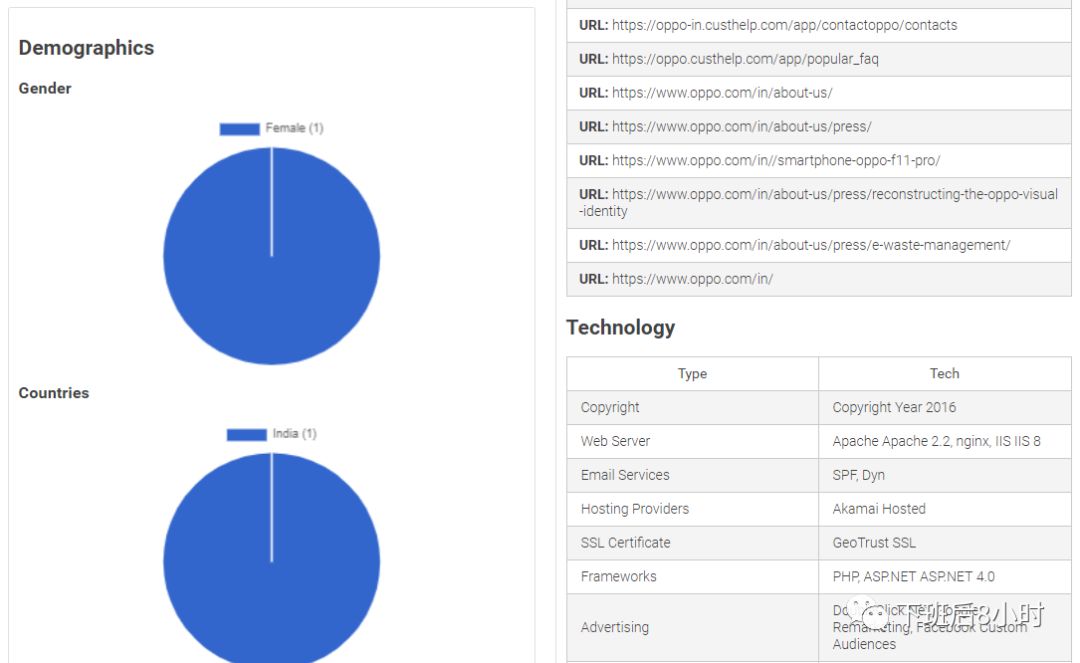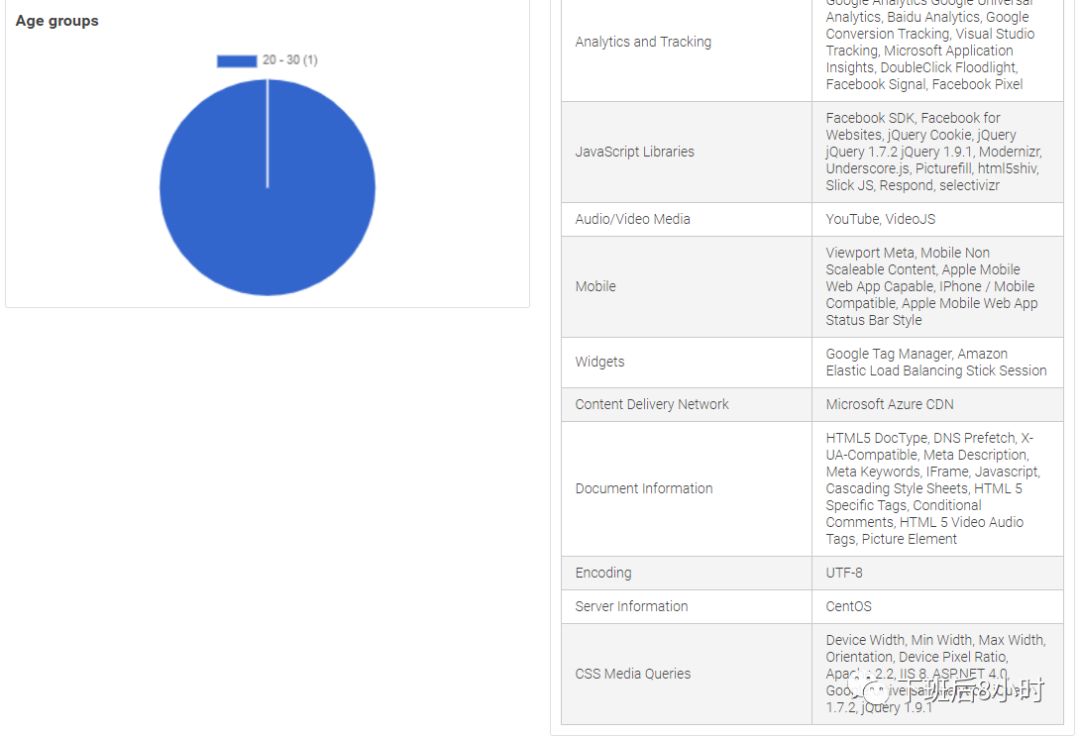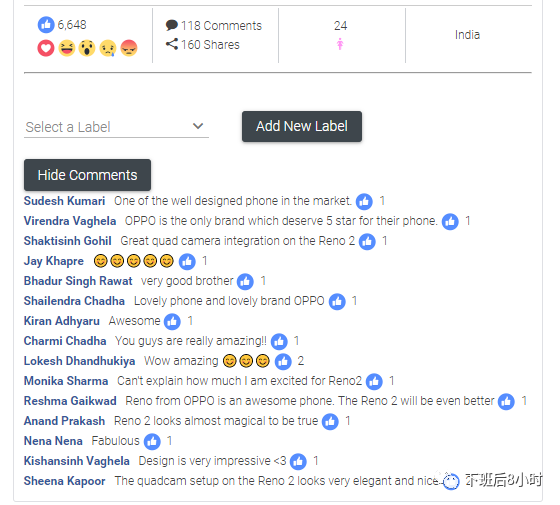 ()
You can see oppo's flow link is mainly their own official website, you can also see the establishment of short links http://bit.ly/OPPORENO2, with this short link is very good we can look at the number of clicks.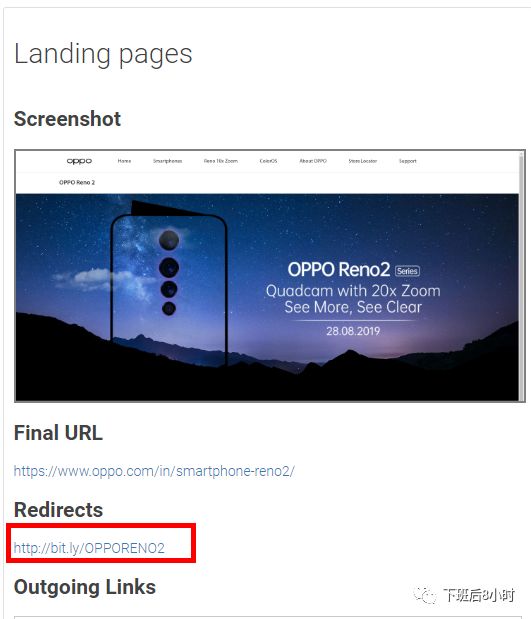 How do I see clicks based on short links? It's actually very simple to add a plus directly after this short link, that is, http://bit.ly/OPPORENO2 plus, and then copy it to the Google search box.
You can see that there are more than 100,000 clicks, as well as when the ads are running and when the peak point is, and the main country that is running is India.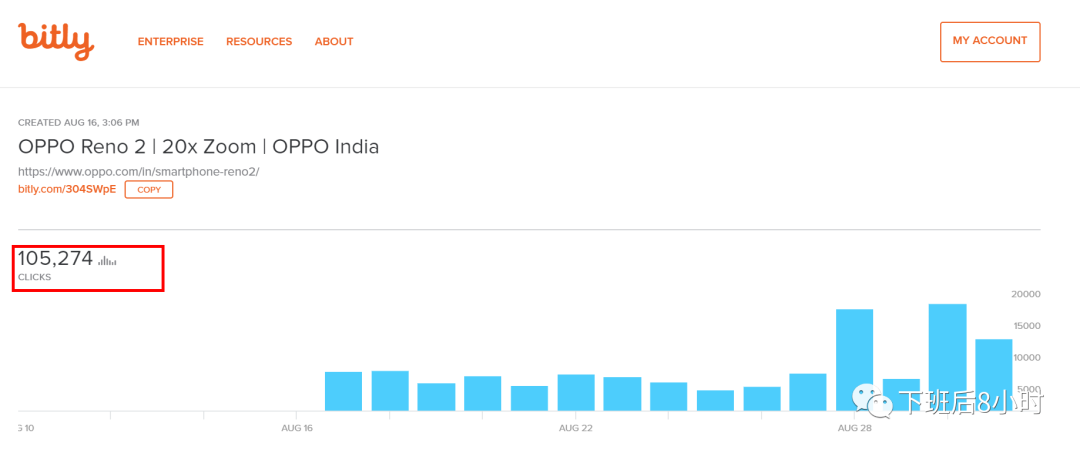 You can also enter The Anker brand to see, anker some creative material, photo, TA and so on.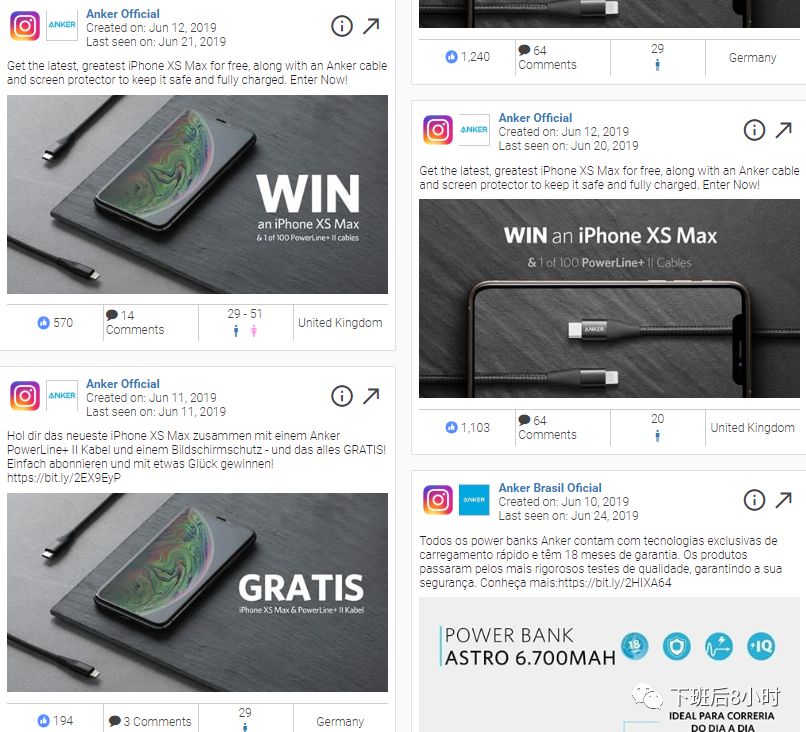 This Spy tool is really great, in addition to seeing the material, but also can see the text, TA audience, diversion link, launch country, interaction and so on, we can study and make good use of the next, pay more attention to the same industry competition materials.
Second, Facebook's Ads Library ad library, you can see a lot of material resources and paper.
RELATED LINKS https://www.facebook.com/ads/library
You can enter Oppo this brand try, you can see a lot of video or picture creative material that is being placed, you can also enter the same industry keywords to see creative material.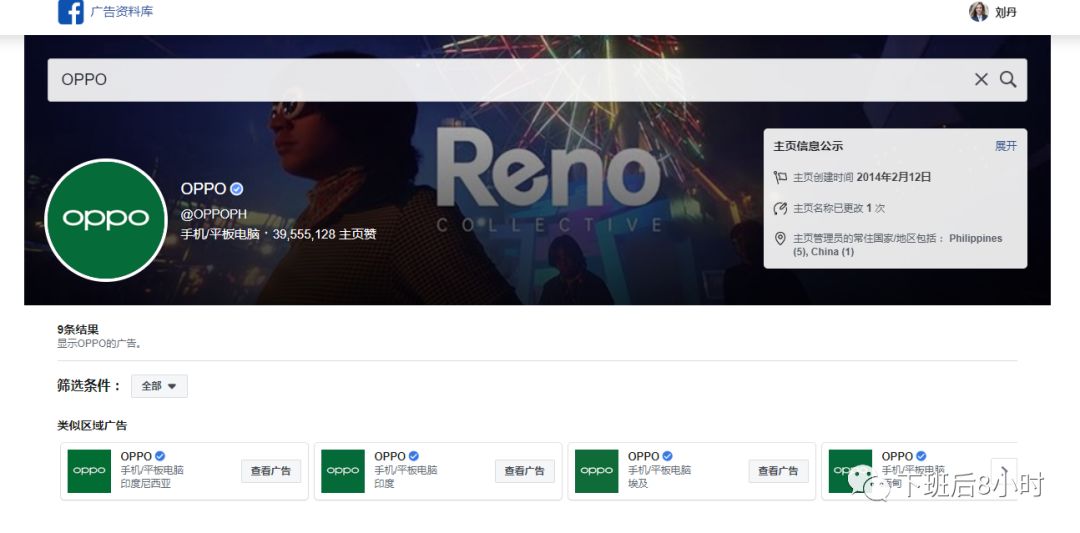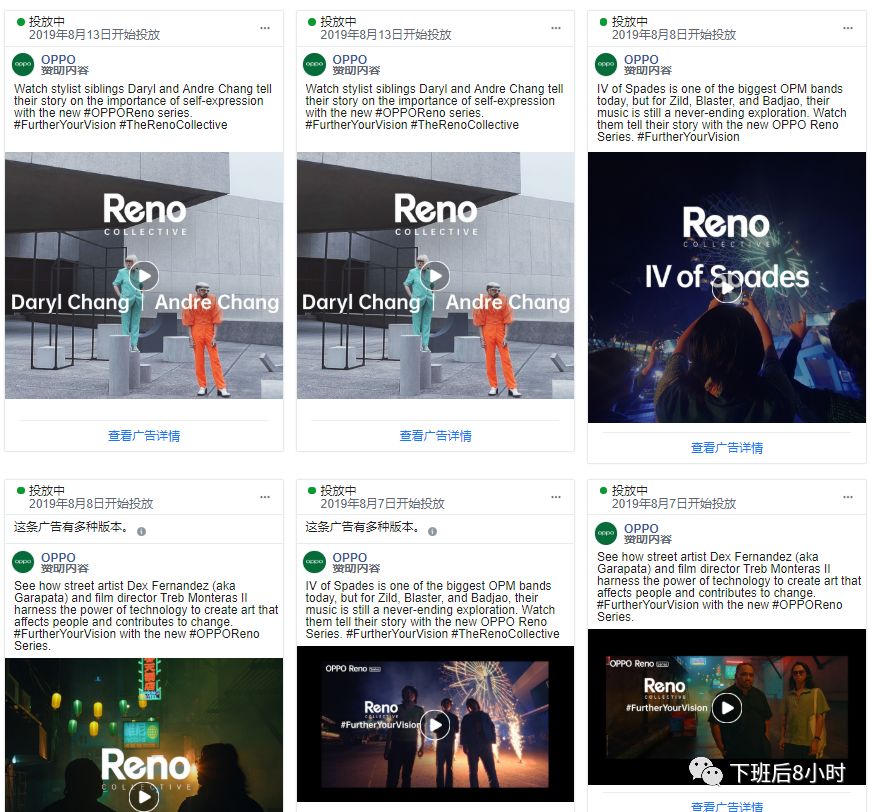 Third, the Bigspy tool, the better free facebook spy and the shopify spy tool, is still free.
Bigspy (bigspy.com) has more than 100,000,000 ads and updates more than 100,000 ads per hour! We can help you get inspired and buy ads from competitors' ad ideas on Facebook!

In addition to getting creative material from Facebook and Instagram, the Bigspy tool can also see Twitter, Admob, Pinterest, Yahoo and more, the key is still free, and it's recommended that you take a quick look, as most of Spy is for a fee.


Can be filtered according to the above conditions, for example, or enter Oppo for example, you can see that in addition to Oppo's own delivery, there are many cooperation platforms such as Shopee co-marketing, you can also see the time of advertising, paperwork, interaction and so on.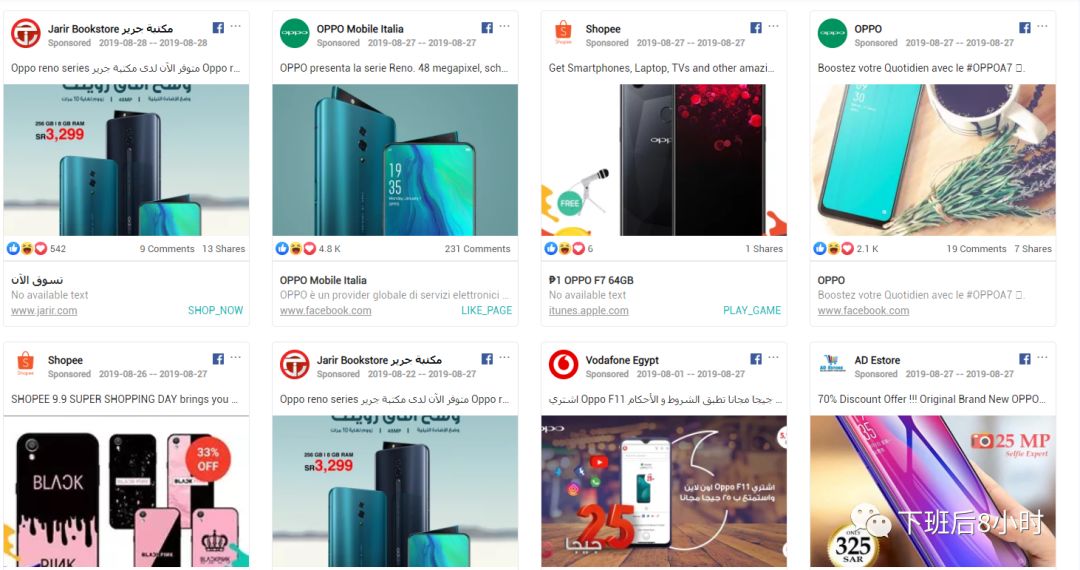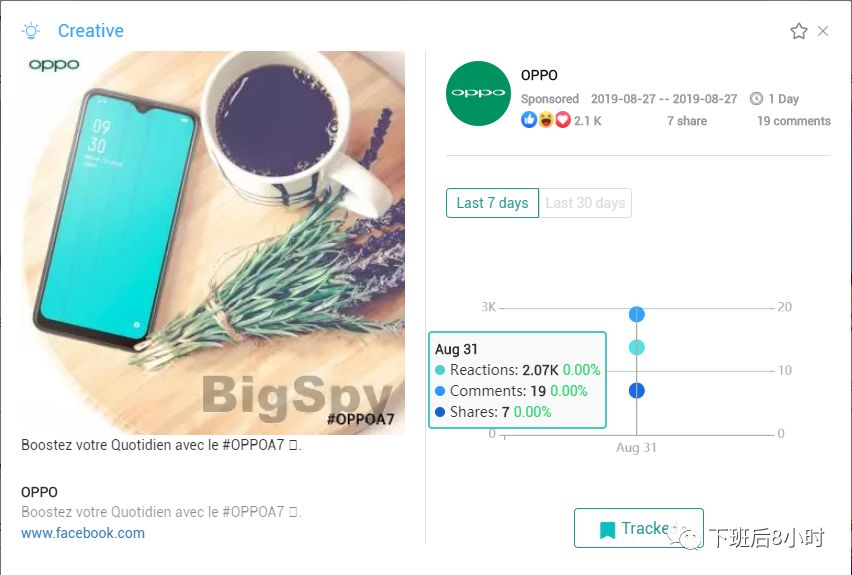 The fourth is to install the Facebook Pixel helper plug-in, more to the competition's official website or social media to see.

After installing the Facebook plug-in, you can monitor whether the site has a Facebook pixel (pixel code) installed when you visit another site, mainly to collect official website visitor data for Facebook or Instagram ad de-marketing.

In anker's case, for example, after installing a Facebook pixel helper, it shows that you've installed a Facebook pixel, and the next time a re-marketing ad that's a visitor to the official website is launched, the ads will usually appear on your Facebook stream.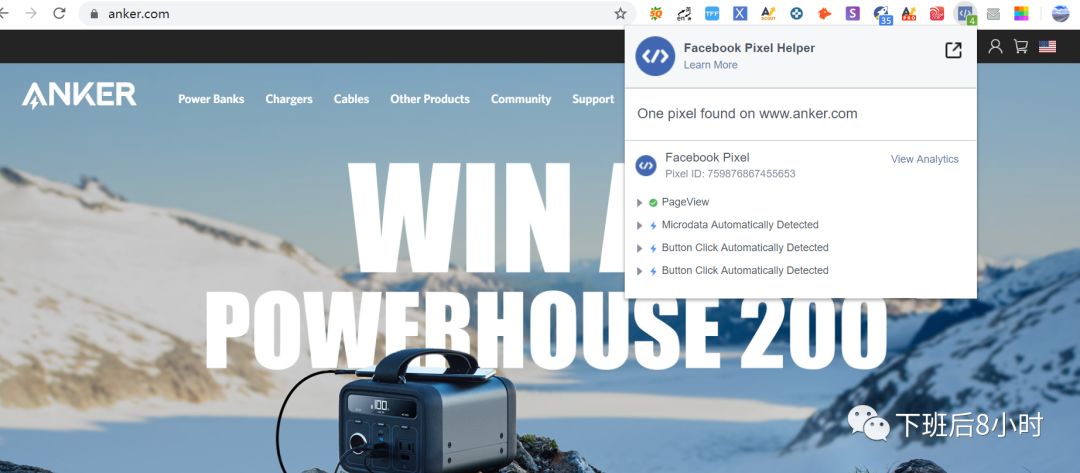 There are also social media that competes more, such as Facebook and Instagram pages that interact more, such as likes, comments, videos, etc., and the next time a re-marketing ad appears on your Facebook.
We can also set preferences for Facebook ads, which types of ads you're interested in. We often see ads that appear on our Facebook stream.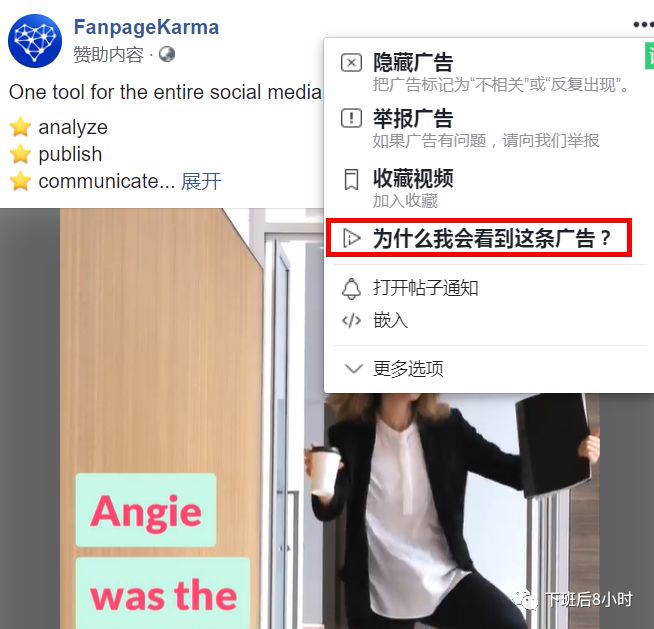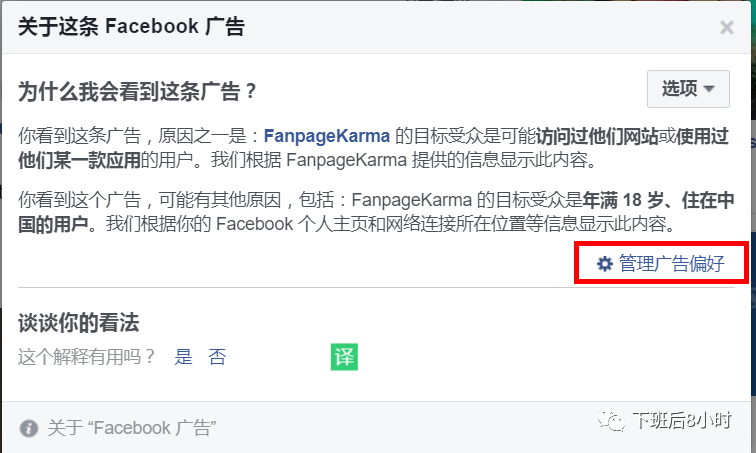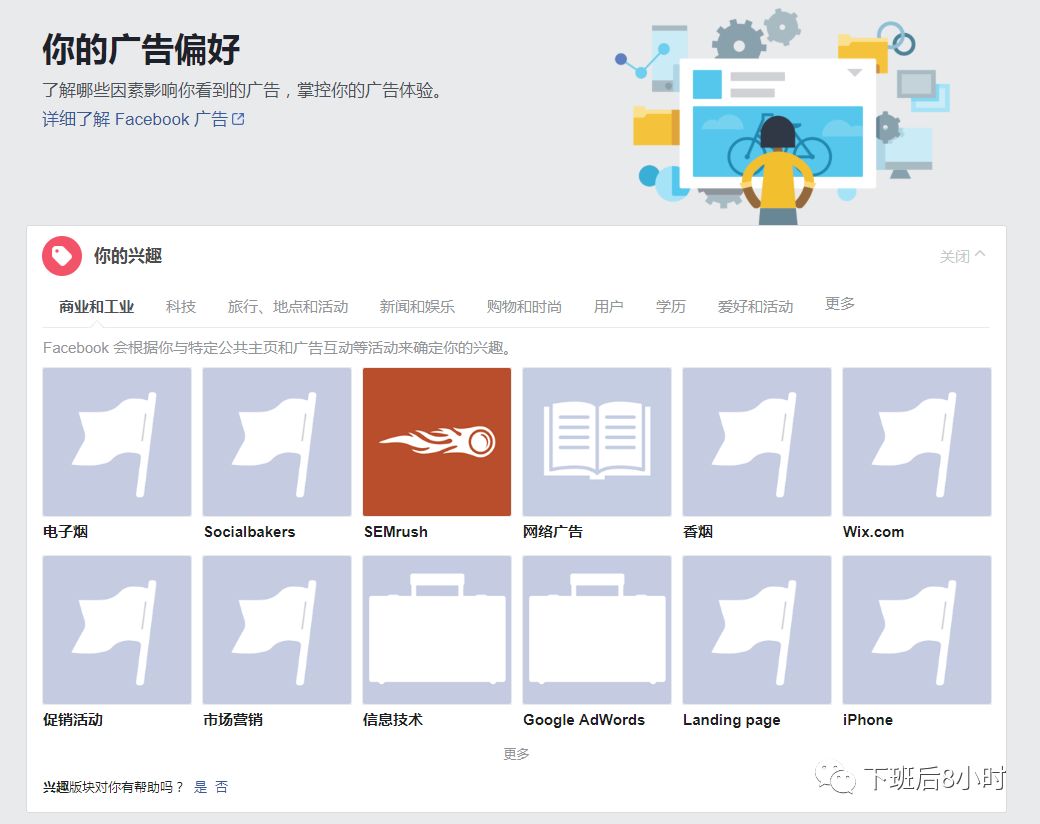 Fifth, Moat (https://moat.com) is primarily Display's banner material.
Or take Oppo as an example, you can see a lot more GDN display ads, click each banner will also show banner size and time and so on.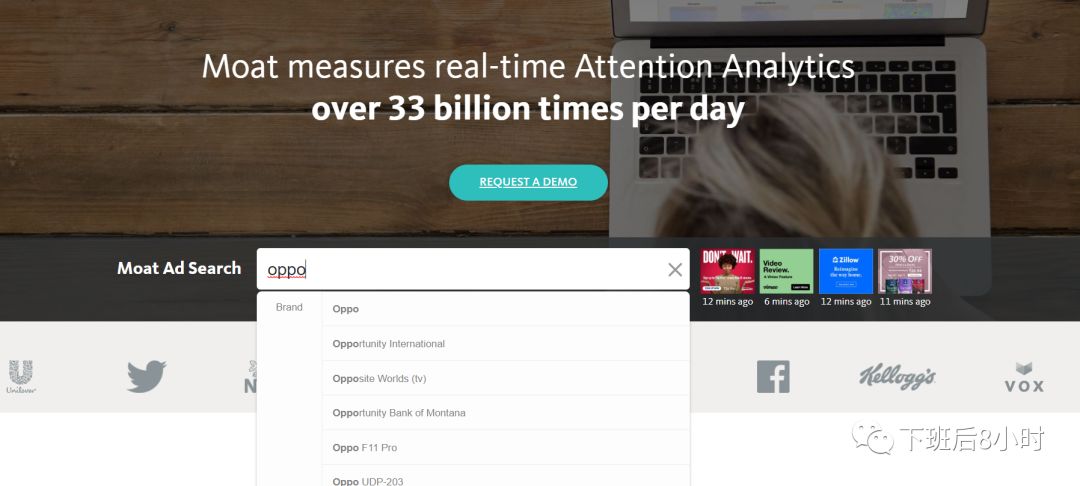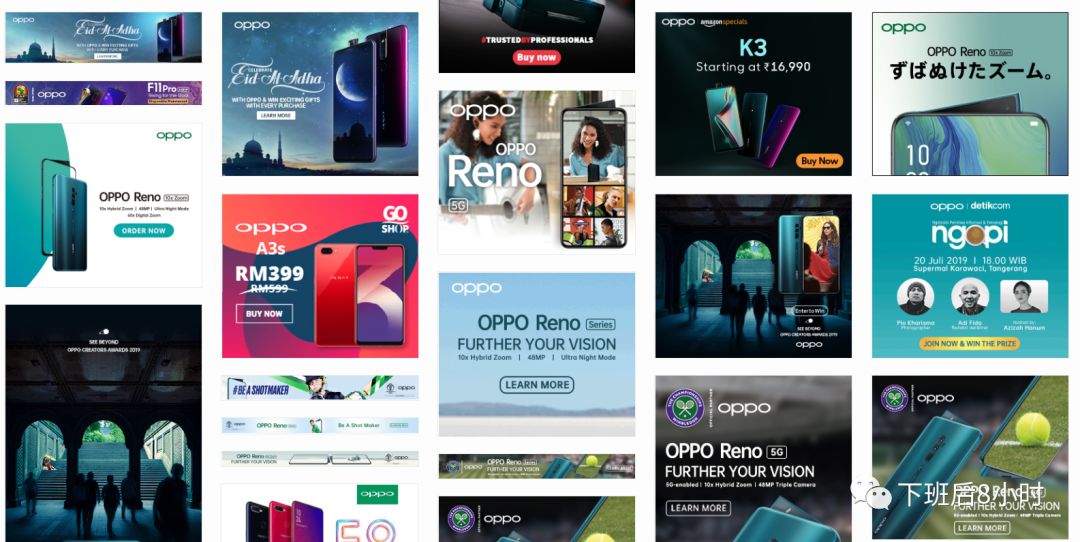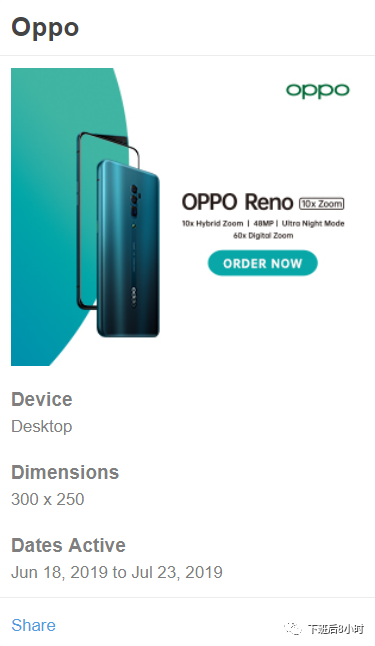 Sixth, Adbeat is mainly focused on display-type Display ads, giving a lot of very detailed information.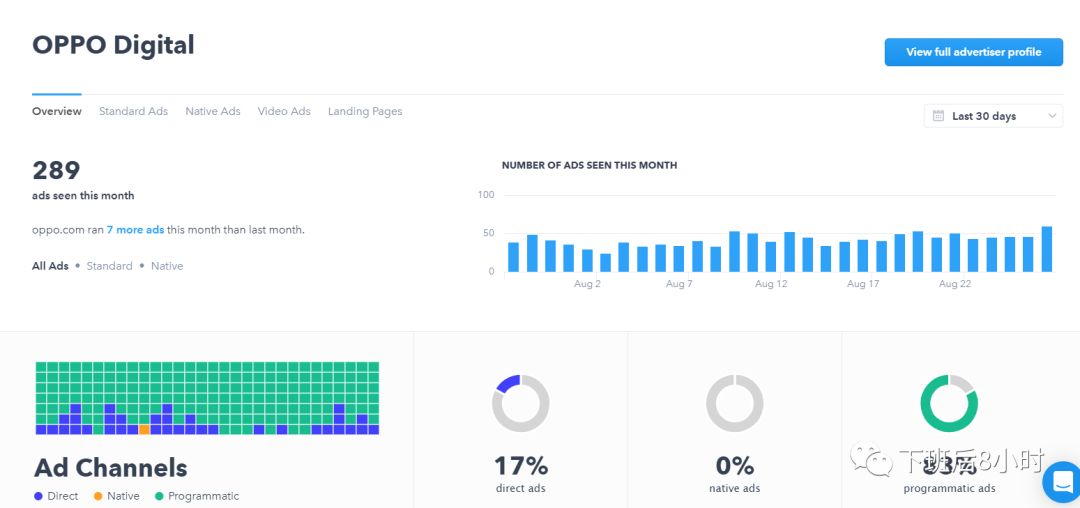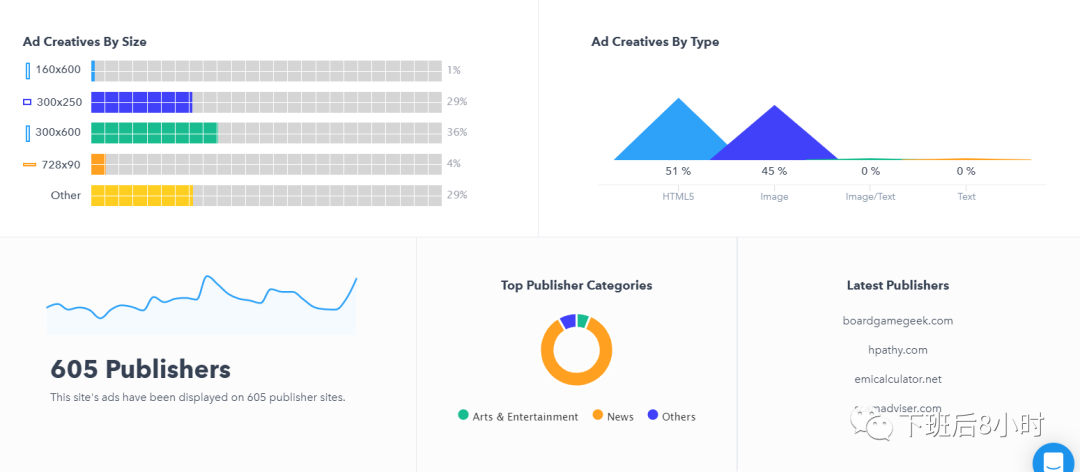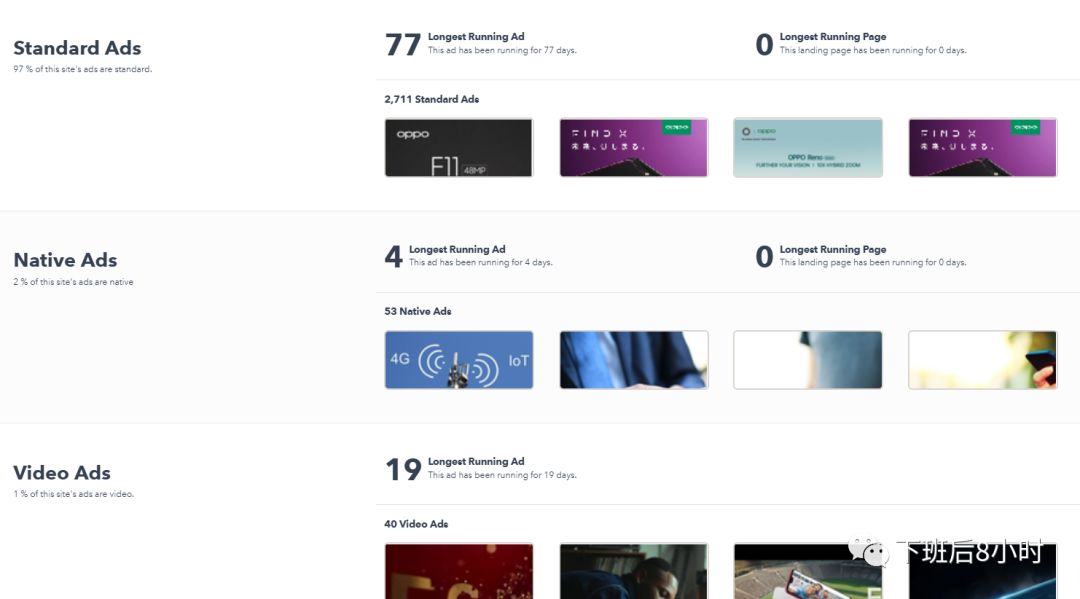 There are other Facebook's competing spy tools, but most of them are fee-based, so see:
Adespresso(https://adespresso.com/)

Adseedata (https://www.adseedata.com/)

Socialpeta(https://www.socialpeta.com/)

Socialladsout(https://www.socialadscout.com/)

whatrunswhere(https://www.whatrunswhere.com/)

Idvert(https://mediabuy.idvert.com/)
We are also welcome to add some better tools for monitoring Creative Materials of Facebook's competitors, to exchange views with each other, and hope that you will continue to pay attention to WeChat Public Number (8 hours after work)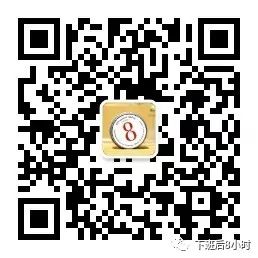 ---