Buy, plagiarize, kill competitors?! Facebook's monopoly path provokes criticism...

Source: Observer Network Client,Author: Zhu Feng
Facebook has maintained its monopoly on online advertising and social media by buying, plagiarizing and stifling its competitors, with the US House of Representatives "qualitatively" the growing social platform after a series of allegations almost entirely settled.

After a lengthy 16-month investigation, CNBC reported on October 6th.The U.S. House of Representatives Antitrust Committee has released a report on four U.S. tech giants, GAFA (Google, Amazon, Facebook and Apple), revealing how Facebook, founded by Mark Zuckerberg, has gone into monopoly.Zuckerberg, for example, once "threatened" the founder of Instagram, a social app that was later acquired by Facebook, by refusing to cooperate, "waiting to bear the consequences."

The source of the image:Screenshot of CNBC report
Currently, the U.S. House of Representatives is controlled by Democrats. The antitrust commission's report also raised antitrust concerns about Amazon, Apple and Alphabet, Google's parent company.
But unlike three other companies, the report found that "Facebook's monopoly is strongly protected and the market's competitors are almost unshakable." "Facebook has developed a strong online effect, with high transfer costs for users, and Facebook has a huge data advantage," the report said.
The Committee proposed thatAll this is Facebook"s acquisition, plagiarism, or strangulation of potential competitors. "
In particular, the report cites conversations Zuckerberg had in negotiations with Instagram co-founder Kevin Systrom about the acquisition, suggesting that Zuckerberg had verbally suggested that he would "wait for the consequences" if Instagram did not work with Facebook.
According to the report, Zuckerberg said so at the time:"Soon, you'll need to figure out how to work with us:It could be an acquisition... At the same time, of course, weDeveloping your own picture (social media) strategy.So, how we choose now determines that we are partners in the futureStill is.Competitors."
Zuckerberg also made similar remarks to the WhatsApp team, an instant messaging software, the report said. In 2014, whatsApp's rise threatened Messenger, a Facebook-like product, and was later bought by Facebook for $19 billion.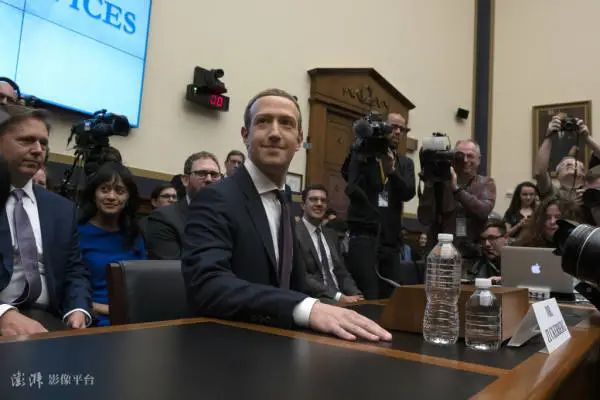 In 2019, Zuckerberg will appear before the House of Representatives on Facebook's digital currency business.The source of the image:The image platform
HoweverA Facebook spokesman told CNBC, "Facebook is a history of American success." "
"We've technologyed a rich and varied set of services that are used by millions or even hundreds of millions of people," the spokesman said. Instagram and WhatsApp have reached new heights as Facebook has invested billions of dollars in their businesses. "
That claim was "punched in the face" by the antitrust commission, which reported that Facebook had maintained strong growth momentum before it acquired Instagram in 2012, rather than being a "weak competitor" in Facebook's mouth.
The committee recommended a series of major changes for the four companies, including a "structural separation": allowing them to spin off their businesses. This means that Facebook could later be forced to spin off, or operate independently of Instagram and WhatsApp, both of which facebook has bought. In addition, the Committee recommends that a higher threshold be set for the acquisition of small companies by the above-mentioned giants.
The investigation into GAFA, the US internet giant, was launched last year by David N. Cicilline, chairman of the U.S. House of Representatives antitrust committee. For more than a year, the commission has been investigating and hearing whether the four tech giants are stifling competition and harming consumers.
It's worth noting that at a hearing in July, when four business leaders were asked by lawmakers if they thought the Chinese government was stealing U.S. technology, the CEOs of Apple, Google and Amazon all said there was no evidence of Chinese technology theft.Zuckerberg aloneThere is "sufficient evidence that the Chinese government stole the technology of American companies".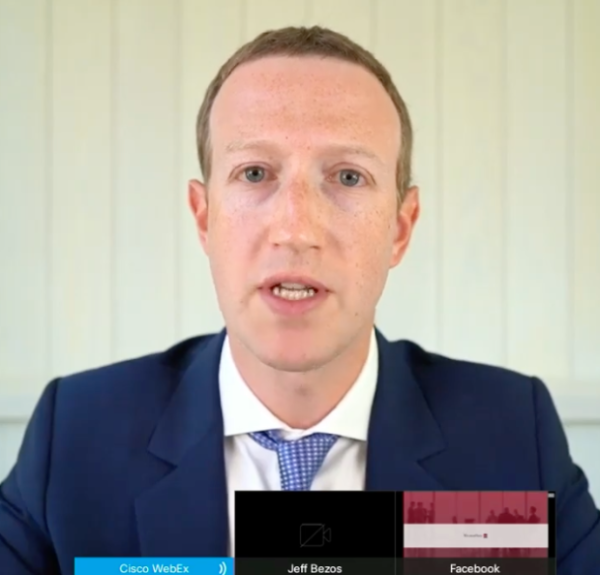 Zuckerberg appeared via video to a U.S. House hearing.

The source of the image

:

Screenshot of the video
In 2020, Facebook's plagiarism and monopoly habits will become more exposed.U.S. media reported that it was Zuckerberg who actively lobbied the U.S. government to let Trump "target" TikTok.On one side of Facebook, the White House sanctions China's byte beat, while on the other side actively copied TikTok, trying to seize the market.

Trump and Zuckerberg。The source of the image:Screenshot of the U.S. media report
The Wall Street Journal reported on August 23rd that Zuckerberg had been playing up TikTok's threat to the United States since last year in public speeches and private meetings with White House officials and members of Congress.
In addition, Facebook's Instagram launched its new feature Reels on August 5 in more than 50 countries and regions, including the United States, India and the United Kingdom. CNN noted that Reels is almost a remake of TikTok, and sarcastically said that "Facebook has a long history of copying the characteristics of competitors' products." "In fact, Facebook had earlier launched Lasso, a product that mimics TikTok, and shut it down.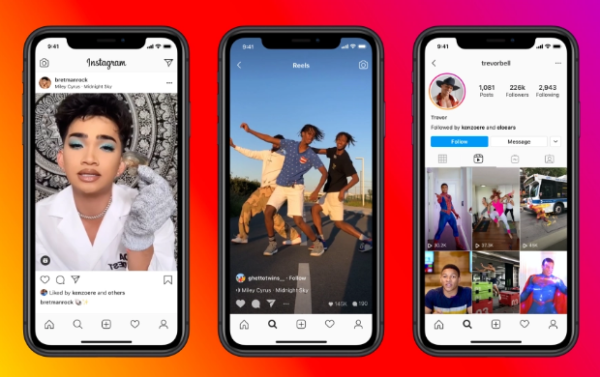 Reels is a former CEO of TikTok"Name-and-name" allegations of plagiarism。 Photo: Facebook
Scan the QR code on the picture
Custom standard version of the regiment flag, emblem, download the group song

Editor-in-chief Chen

 

Kwai (China Construction Railway Investment Group Committee)
Review Wang Shan and Zhong Wei
On-duty editorial board member Lu Tongyi
Light up the "look" and advocate reasonable fair competition!
---