Why does Tencent's social advertising "Best Regional Service Provider of the Year 2017" favor the six-month-old company?

Products, case cases Hot spots Dry goods

On January 30, the 2017 Tencent Social Advertising Regional and Industry Service Providers Conference was held in Shanghai.Nanjing First Sight Information Technology Co., Ltd., won"Outstanding Regional Service Provider of the Year 2017"!
Today, the editor-in-chief has the latest good news:Nanjing First Meeting Information Technology Co., LtdGet Tencent social ads"Excellent 2017Regional Service Provider" title,Shendian's medal is a real name.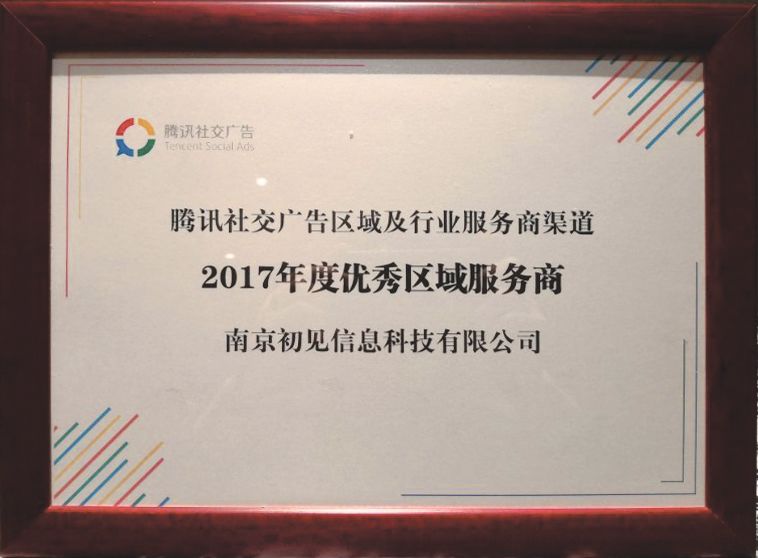 Why did they get the title when the company was just six months old? With a strong curiosity, the editor took you to find out exactly!

Deep-ploughed regional market
One-stop new media marketing solutions
Tencent Social Advertising has been expanding regional and industry channels since the beginning of 2016, with Internet advertising service providers developing partners from traditional media and vertical industry service providers.

The main purpose of Tencent's regional sinking is to penetrate into various sub-sectors and successfully cut into third- and fourth-tier cities.Deep into the connection between business and people, to help advertisers effectively achieve marketing goals。
Nanjing First Sight Information Technology Co., Ltd. is committed to providing Internet marketing solutions to regional customers.Co-ed merchantsCovers real estate, automobiles, restaurants, department stores, wedding dresses, education, tourism, hotelsAnd many other industries, has won the trust of many well-known brands and customers. In 2018, we will continue to work hard to develop the region, enhance local marketing service capabilities, accumulate marketing experience, and better provide advertisers with local marketing solutions.

Tencent's social advertising empowerment is at first sight
Work together to tap regional markets
Deeply fit into the user's usage scenario and reach your target audience
Diverse advertising resources, covering 800 million high-quality users
Every day, more than 800 million users use WeChat, QQ, QQ space and many other Tencent products and third-party applications, they share their interest in content, browse business information. We help you connect with these audiences and push quality business information to those who really need it
Precise targeting capabilities to target active customers
It gives you a wide range of ad targeting conditions from which you can choose the right people to meet your business goals. These conditions include demographic attributes, business interests, geographic location, use of equipment, weather conditions, and so on.
One-stop advertising, save time and profit

The applicable marketing needs include promoting mobile applications, promoting local life services, promoting branding activities, increasing online sales, gaining potential high-quality fan attention, and so on.
In early July 2017, we officially became Tencent's social advertising regional and industry service provider, dedicated to providing customers with one-stop mobile social marketing solutions, and throughDeep.Farming area, solid service to local customersto help many small and medium-sized enterprise customers to build a healthy mobile marketing system.Let the advertisement appear in front of the right person at the right time, in the right form.

Home after 90
They are making a difference in the world
The post-90s culture of youth is filled with first-time teams that are making a difference in the world, with small operating partners focused on continuously optimizing ad delivery for customersTarget the target population with precisionSales partners continue to push the limits, for the first timeSeek high-quality customersChallenge yourself at the same time; design small partner visual control accurately, find another way,Break.Get different advertising results... Young is to high to blood and laughter! In a relaxed and happy atmosphere, let everyone really "fast and happy"!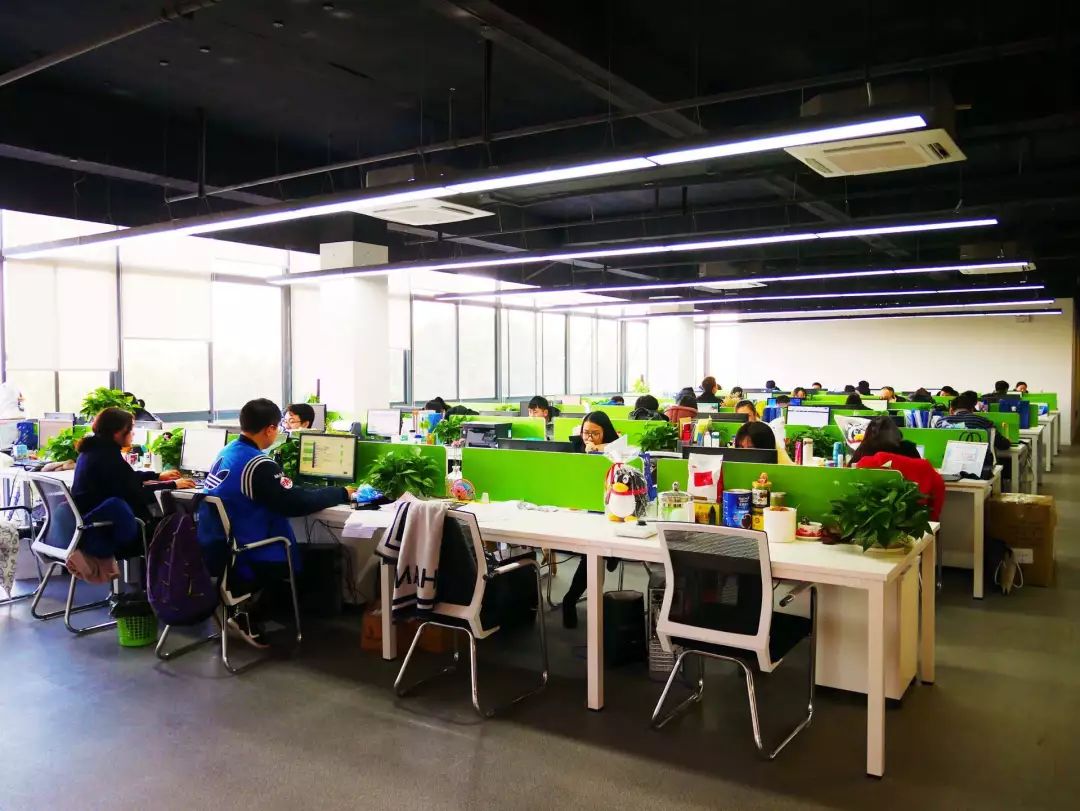 Hand in hand with Jiangsu Zhi push to drive together
Create a new social ecology that is open and win-win
Jiangsu Zhi push data technology Co. , Ltd. is committed to professional Internet marketing promotion services and e-commerce platform software development, the company continues to enhance their core competitiveness at the same time, and constantly integrate industrial chain resources, has becomeTencent, Sina, Sogou, Shenma, Sohu and other mediaCore partners and excellent service providers for more than 20,000 small and medium-sized enterprises and institutions to provide comprehensive Internet promotion solutions.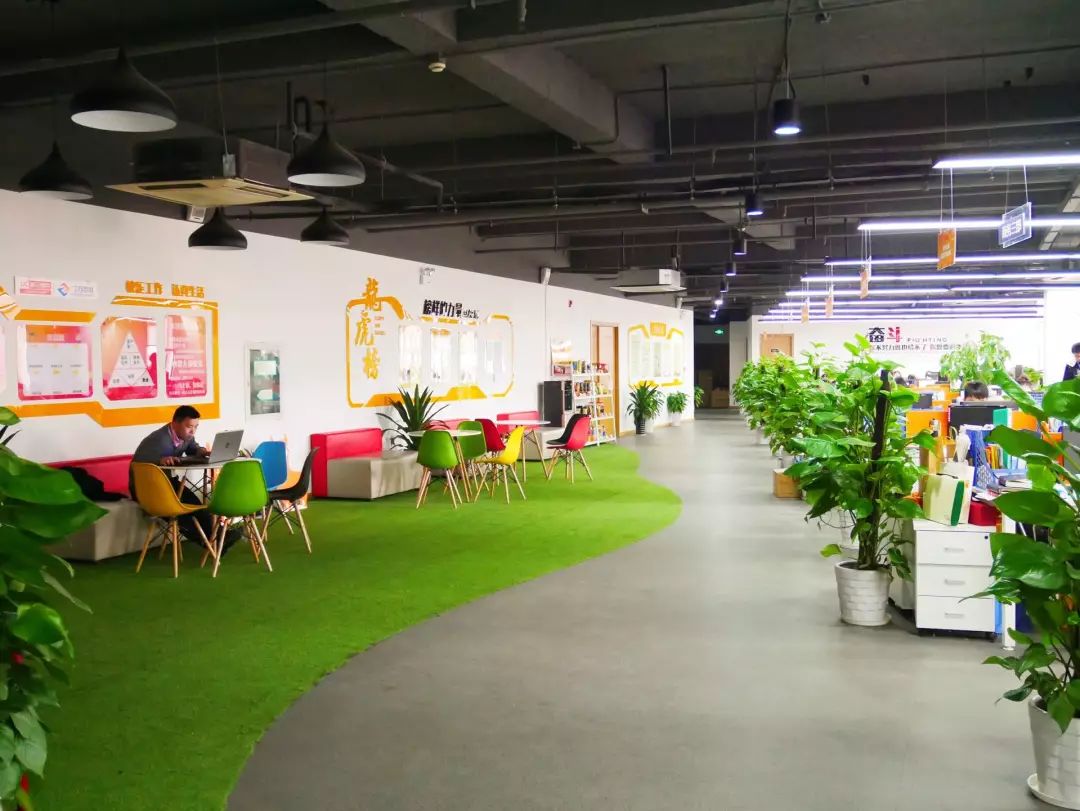 First sightings of the local market
Customized services for brand customers
With the continuous empowerment of social, more and more advertisers target the traffic highland of friends circle ads, content creativity and friends circle advertising form gradually become advertisers creative convergence of fashion show.
Meet the team for the first timeWith in-depth research and practical experience in the local market, for brand customers to create a product-compliant delivery program, in the circle of friends to achieve the marketing needs of brand customers.
In the first sight of the team's struggle,Set up a short period of five months, the number of cooperative customers exceeded more than 1000。 First-time insight into the regional market, for local brand customers to provide effective marketing solutions.


Sensitive capture of marketing opportunities

Create a marketing and tool ecological closed loop
To realize the fine operation, first of all, according to the customer's promotion of products and demands for in-depth excavation, the development of a system delivery plan.At first sight information has such a group of young people, committed to the customer's marketing promotion and marketing tools combined to formIntegrated solutions to improve marketing effectiveness。 In the full range of services, sensitive to capture marketing opportunities at the same time, to create marketing and tools ecological closed loop.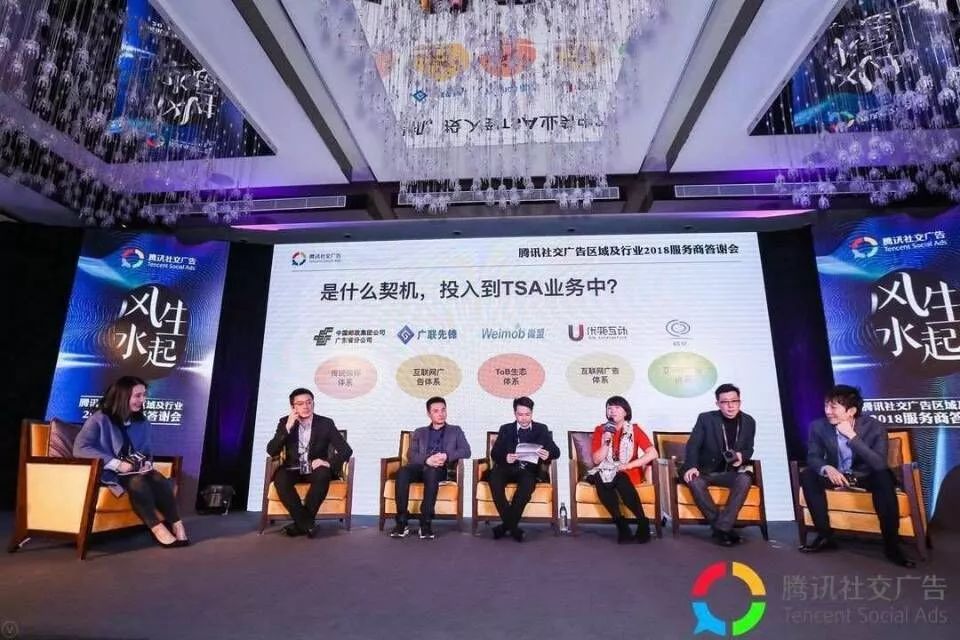 Star River program optimizer to achieve delivery goals efficiently
In addition to having a variety of advertising resources, regional experience, in addition, first-time information has been cultivated through the "Star River Project."Official certified optimizer, through its optimization of the case, become a high-quality case, help improve social marketing advertising capabilities and optimization skills, make it better forAdvertisers are guaranteedEscort.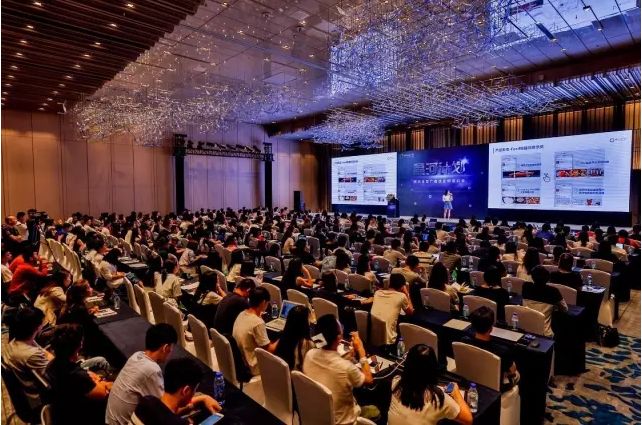 Why is a family less than half a year old,a company of nearly 70 people,Get a good regional service provider?See here,The editor believes you should have eyebrows, don't you? First look at the informationFocus on the local market, sink your heart to deep-cultivate regional brands;Effectively achieve your advertiser's goalsContinuously improve the strength of the team, accelerate the pace of talent development, so that the team is always full of vitality.
First see the small partners, is to win the honor with efforts! Is constantly improving marketing capabilities, to win the satisfaction of advertisers! In 2018, we will continue to work hard to cultivate the region, enhance local marketing service capabilities, accumulate marketing experience, and better provide advertisers with local marketing solutions.
  In the past period, the appearance of refined selection 
Xiaochu has something to say
"Want to run a friend circle ad?
Worried that your ads aren't engaging enough people?"
Choose your first sight,
We do Excellent team of planners,
Branding for you and tailoring your ad delivery strategy.
We do A team of professional designers,
Give you visual creative ads to optimize your picture footage.
We still have A team of experienced advertising optimizers,
Track your ad operations and control your performance.
We are committed to being an advertiser
Provide one-stop precision mobile marketing services.

Tencent social advertising details please call to inquire
Nanjing first see information service hotline
025-52379560
13814075749
w w w . j s c h u j i a n . c o m
Stamp the original text, the first time to see micro-station more wonderful!
The article has been publishedModify.
---