Who will take the lead on Google's YouTube, Facebook and TikTok?

Click on the above "Foreign trade gas stations "→ click on the upper right corner"..."
 →""Set as a star ★ " Add stars to foreign trade gas stations.
。
YouTube, the world's leading video-sharing platform, already has 2 billion monthly users as a video site owned by Google.
YouTube has inspired the online creative industry with huge traffic, creating a huge number of online reds. At the same time, companies can set up their own YouTube pages for online media advertising.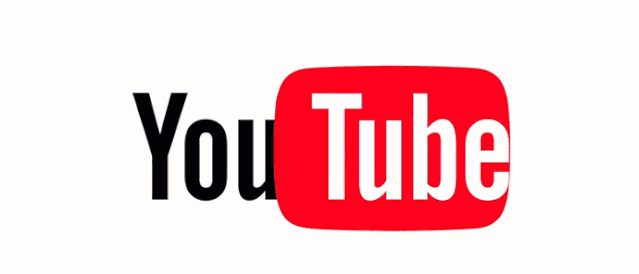 Google is reportedly turning its video site, YouTube, into a major shopping destination, making it a rival to Amazon and Alibaba.People familiar with the matter said Google's move was aimed at turning a large number of videos on YouTube into a vast catalog where viewers could browse, click and buy directly.YouTube is also testing with e-commerce company ShopifyFurther integration, through YouTube to sell goods.
Google's YouTubeWill.Make a shopping platform。
Google's Youtube is trying to get content creators to tag items in videos and complete the purchase process directly on the Youtube platform. Viewers can click on a specific item during the video content playback process to learn more about the product without stopping the video and jumping out of the station.
Google's new trend is to transform YouTube from a video content platform into a huge catalog where viewers can browse, click and buy directly. YouTube is also testing further integration with e-commerce company Shopify, which sells goods through YouTube. Although the details of this feature are not yet clear, YouTube is trying to stay ahead of the game in video e-commerce. This will generate more revenue for video creators and new marketing opportunities for brand owners. In June, Youtube added a shopping reminder feature to the live stream, with message alerts and links to merchandise appearing in live reviews whenever someone made a purchase to help creators bring their goods.
Google has suffered a number of setbacks in online commerce, with little success, and YouTube has finally chosen advertising as its main revenue stream. But this year's outbreak has hit Google's marketing budgets hard, particularly in travel and brick-and-mortar retail.
At the same time, e-commerce is booming. In May and July of this year, Facebook and Instagram launched the "Facebook Store" and "Instagram Store", inviting merchants to come in and grasp the new trend of "social e-commerce". Google is still on the sidelines. Amazon's sales surged in the second quarter, but Google suffered its first revenue decline.
TikTok has made e-commerce an important development direction
E-commerce will become the overseas version of TikTok real estate development direction. In late 2019, TikTok began testing embedding clickable product links in video content to allow viewers to make purchases. The vast majority of the $122 million in revenue created by the domestic version in 2019 will be in the form of e-commerce, more than double TikTok's revenue.
Instagram IGTV Live Shopping feature
When the creator adds a purchase tag to the video, viewers can see the logo of a new shopping bag on IGTV. This will encourage more brands and online red use of IGTV.
In May, the Facebook Shop feature was launched in the U.S.; in July, Instagram Shop was launched in the U.S., allowing users to complete their purchases on the platform if they find a link to the product while watching the video. Instagram is also interested in incorporating e-commerce features into its short video platform, Reels.
So far, there has not been a short video platform in the Western market to do such as domestic shake-up cash.
(Picture and sources such as socialmediatoday.com)

Facebook, Twitter, LinkedIn, Pinterest, Instagram, Google plus Foreign Trade Social Marketing Active Schedule
Four ways to create YouTube videos!

How to efficiently "harvest" YouTube traffic and double ROI growth?

How to use YouTube to open the door to off-site traffic!

(by Foreign Trade Gas Station: ChinaForeignTrade)
Foreign trade gas stations--Is.Foreign trade enterprises, foreign trade personnel, customs clearance and so ona platform for mutual communication and learning,
Pay attention to foreign trade gas stations, the first time to obtain foreign trade information
Foreign trade gas stations
Would you like to learn more about foreign trade? Foreign trade gas stations every day for you to update foreign trade dry goods, foreign trade common sense, foreign trade skills, network marketing, business style and so on. Welcome to join us! Microseals:ChinaForeignTrade
Foreign trade gas stations
Internet/Foreign Trade Dry Goods/Foreign Trade Skills
Foreign trade gas stations(ChinaForeignTrade)
Internet . . Foreign trade dry goods . . Foreign trade skills
Press and hold the QR code to focus
---