It's not Shopify or Ali that beats Amazon, it's YouTube?
Click on the top to topHugo.com, don't be across the border e-commerce big and small things
Google recently said it intends to turn YouTube into an e-commerce platform, and all the toys, gadgets and good things it sees on YouTube could soon be sold on YouTube.
According to YouTube, which was shown on Silimar web on October 12th, it ranked second in the world, with the number one video category, with 32.64 billion visits on the PC plus mobile side in the past six months.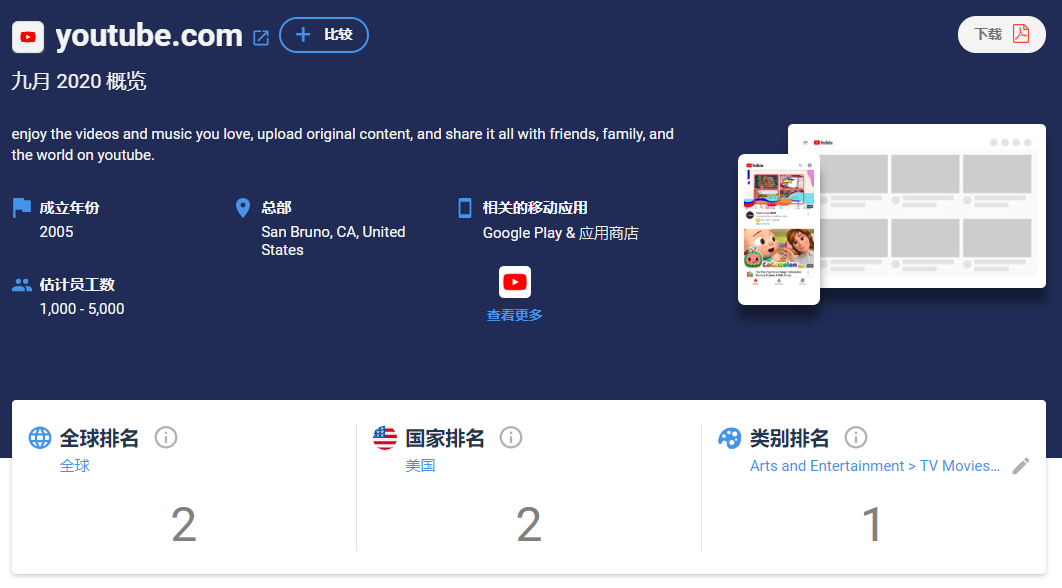 Will YouTube become another e-commerce giant after Amazon, Shopify and eBay and Ali when the benefits of traffic, portals, carriers, and channels are added together?
Amazon traffic is in trouble
At present, Amazon accounts for more than 60% of China's export e-commerce platform market share, because of its multi-site and complete service and favored by offshore enterprises. According to available data, the number of Chinese sellers on Amazon has already exceeded one million, and the number of new Chinese sellers is increasing every year.
Amazon is also expanding into new markets as sellers blow in. Australia, the Middle East, Singapore, India and the Netherlands are all new or heavily invested markets in recent years. However, the immaturity of emerging markets has caused the vast majority of sellers to remain on the sidelines, with operations still focused on sites in the US and Europe, which has led to increased competition in existing markets and higher costs for sellers to get customers.
Jinjiang City LiTron Trading Co. , Ltd. CEO Zhang Ziwei told Hugo.com, more sellers or choose Europe and North America site, Japan because of offline physical retail chain developed, so it did not reside in this old site.
"Early Google was Amazon's number one off-site traffic portal, and many Google product search results jumped directly to Amazon's listing page, which led to more and more users choosing Amazon directly as their search channel, a wake-up call for the search engine giant, which has gradually raised the cost of traffic to Amazon in recent years, or shifted traffic to stand-alone sites and its own platforms."
"In addition, Facebook, as a major channel for Amazon seller reviews, has recently been hit with a crackdown," he said. It can be said that the seller is currently facing the traffic situation, in fact, also reflects the platform itself traffic difficulties. "
Industry insiders say the lack of traffic on third-party platforms, including Amazon, is becoming their number one obstacle to acquiring new users. Despite the platform's constant innovations, such as its combination with the hottest "short videos" and "live streams" of the day, it has had little effect.
"In the case of Amazon Live or Aliexpress Live, for example, they're trying to reach users in new ways, but it's important to note that these live-streaming features themselves are embedded within the platform, at best speeding up the internal loop of traffic, making sellers who use live streams more user-attractive and not reaching audiences outside the platform, unless they're passively sharing off-site." That is, most users identify the platform before they can select and focus on your features.
The property of the platform itself determines that it is the positioning of the commodity trading platform in the user group, the purpose is more directed, and the threshold of the customer is naturally higher. Social media is more popular, so when the channel is both 'pan-entertainment and e-commerce' nature, its commercial value will be higher, and social entertainment, a low-threshold attribute, also makes it more expensive to get customers, at least in the user side of the customer. "
The person also pointed out that jiyin live goods from October 10, the third-party chain officially closed, third-party goods will not be able to enter the live-streaming shopping cart, Jiyin shop was completely "corrected." If YouTube's e-commerce platform can do that, it's only a matter of time before it's staged on YouTube, and that's going to be a big hit for Amazon.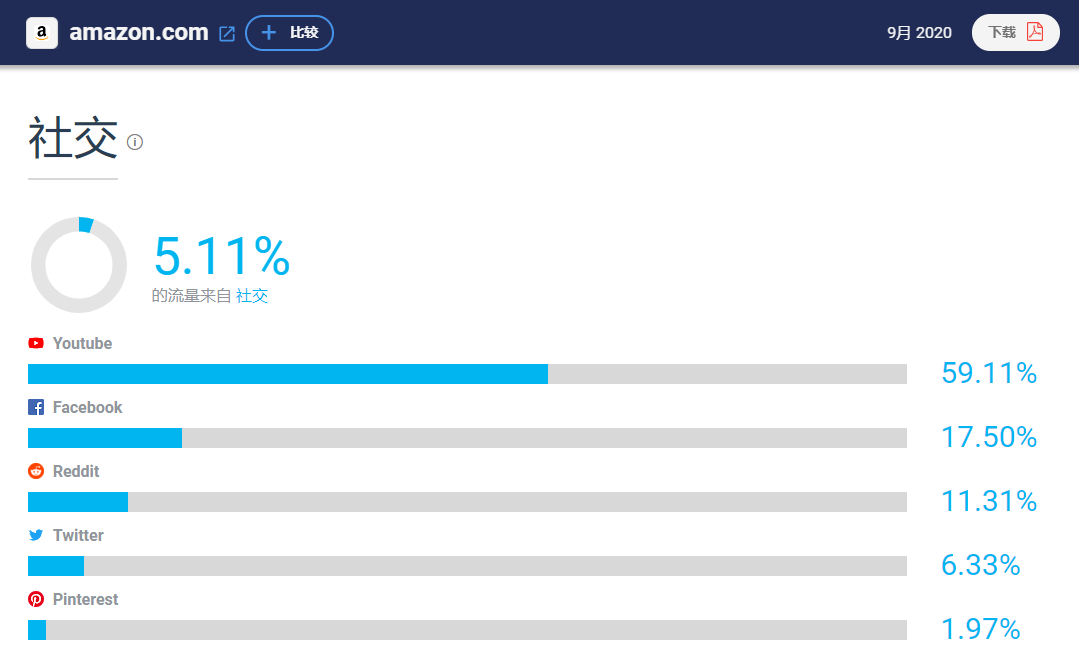 According to Silimarweb data on October 12th, 5.11 per cent of Amazon's traffic in September came from social platforms, nearly 60 per cent of which were contributed by YouTube.
Google e-commerce is blocked and long
Backtracing Google's e-commerce, the most notable sign should be its launch in 2018 and its opening to sellers in 2019.
The project caused a huge stir in the industry at the time.
On the one handIs Google as a global search engine giant, fundamentally solve the traffic problem;
On the other hand.In July last year, it was announced that JD.com would team up with Google Shopping to help transform its e-commerce business. JD.com will also help the search giant recruit Chinese sellers and provide technical support to make it easier for them to sell products to U.S. consumers through Google, according to people familiar with the matter.
A year on, however, Google's e-commerce business still seems to be edgy in the eyes of the outside world, and has come under fire from Facebook and TikTok.
In July, Google announced steps to reduce commission fees to zero, bringing more sellers and products to Google's shopping platform, foreign media reported on September 30. But two months after the measure was implemented, there was no significant increase in the number of sellers, until the number of sellers who joined Buy on Google in September reached its previous level of nearly 800.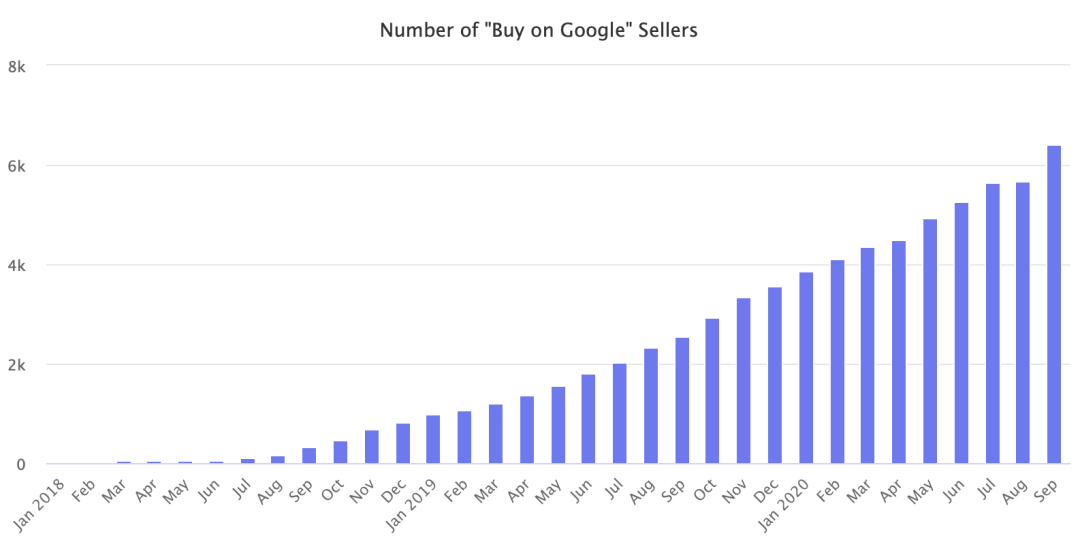 The report notes that few customers know about Google Shopping, let alone Buy on Google, and few sellers use it as a channel to gain access to users. Foreign media said that zero fees or 15% of sales commission is a negligible change. Google isn't enough to guide the market to increase sales, so few sellers see this as a new channel for incremental growth. Amazon, by contrast, has added more than 190,000 new sellers to the U.S. in the past 12 months.
Facebook's e-commerce started much earlier than Google's.Back in 2012, Facebook introduced a feature called "Gifts" that allows users to buy and exchange chocolates, plush toys, Starbucks or Uber car rentals through Facebook's gift service, the first prototype of Facebook's e-commerce. In 2014, Facebook tested a "Buy" button in browsers and mobile apps, making it easier for users to buy items directly from pushed ads or news without having to quit the Facebook app.
Since then, Facebook's acquisition of Instagram to launch a local payment feature appears to be an attempt to turn Instagram into a new e-commerce platform. None of this, however, stirred much of a stir, and it wasn't until Facebook Shops was launched in May that Facebook's e-commerce program returned to the public eye.
It is understood that Facebook shops in addition to Europe and the United States online, has also entered South Korea and Cambodia, but not open to Chinese merchants. In addition to Facebook's surge, TikTok's aggressive position in overseas markets has also attracted attention, and with its successful e-commerce experience at home, TikTok's e-commerce empire in overseas markets is also a matter of time.
Based on its own and external factors, plus the heat of "short video plus live streaming", Google will use YouTube as another important bargaining chip in its e-commerce layout, the people said.
What's your chance of being a YouTube?
YouTube was a media-based product in the early days, providing users with a platform for information dissemination. With the addition of social functions, community-based product attributes have been gradually developed. Despite the failure of the integration strategy, YouTube continues to strengthen user relationships and enhance content drivers.
In addition, YouTube has built an advertising system for users and corporate customers that allows multiple parties to build relationships for buying and selling goods. In summary, YouTube has become a product with the "Media and Community plus Platform" attribute.
According to the industry analysis, the success of YouTube's e-commerce program depends to a large extent on whether the e-commerce process can be guaranteed to be safe and smooth. YouTube's advantage is that the traffic itself is enough and Google Data makes the later promotional realization environment more accurate, but solving the traffic problem is just the starting point.
"Take the domestic jitters as an example, at first access to Taobao JD.com and other third-party links, equipped with these mature platform shopping system, the entire e-commerce process is very smooth and the product has the first control."However, with the shaker began to prohibit the jump of third-party links, it will also face logistics, customer service, after-sales and a series of processes.
More importantly, the threshold for small shops is lower than that of Tmall JD.com, which also makes the quality of goods and services guaranteed a big discount. This section of Taobao root cure for many years still has a disease, not to mention the budding shaking small shop. Now shake the sound of the e-commerce environment still needs to be improved, Taobao link and do not let go, with the future effect of goods, who can not determine. Similarly, YouTube will face the same situation. The source told Hugo.com.
That's not to say, of course, that YouTube has no chance of winning. Putting aside how well video and shopping are linked, YouTube's tool for video creators this time is a more realistic consumer scenario, after all, adding item-related tags directly to the video, and popping up tags allows consumers to click on the tabs more quickly and directly to get more information about the item and even place an order directly.
At the same time, out-of-the-box reviews and tutorial videos on YouTube are really a great breakthrough.Because these two types of user-watched video, essentially for the video products have a higher clear demand.
It is reported that in order to compete with Amazon, Google in YouTube to turn on the live function, has added the function of reward and other features, the implementation of exclusive live streaming contract and other ways, but the competition with Twitch did not gain a back-to-back advantage. However, YouTube specializes in community operations, organizing offline and offline community events every year to provide personal/brand marketing support to creators.
Overall, YouTube has the gene of "short video plus live" and huge traffic advantages, with more than $15 billion in advertising revenue in 2019 alone, but a single profit model won't last, and launching an e-commerce plan may be Google's no-go for TikTok and its efforts to capture the e-commerce market.
In the face of a surge in Amazon sales in the second quarter of this year and the company's first-ever drop in revenue, Google has never needed e-commerce as much as it does now. But in the future, Google's reform on YouTube will remain at the level of traffic buying and selling, preferring advertising sales, or see whether e-commerce is essentially merchandise sales, and we'll see.
Prepare for high season, all in Hugo.com!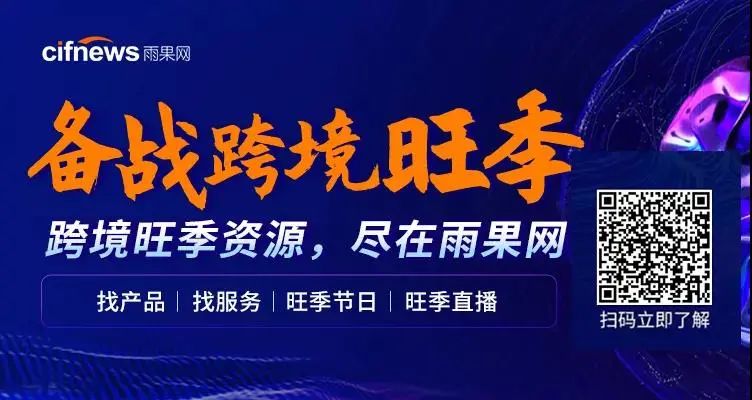 Wen/Hugo.com He Zhiyong
---