What kind of digital marketing revolution will social advertising bring?
Truly, social advertising will be dedicated to connecting people and business, empowering business with big data technologies and advertising upgrade innovations, building a new marketing ecosystem, and sharing social connections and business value with partners.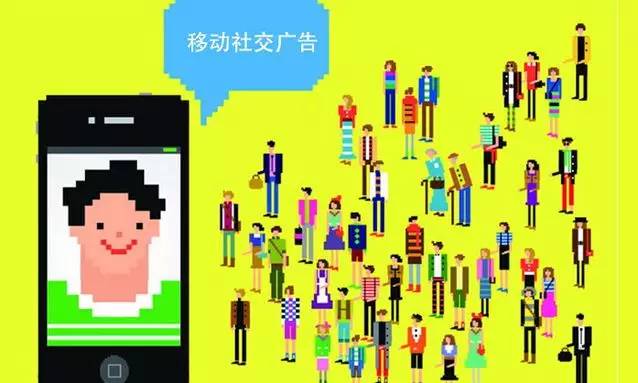 To this day, few people have disputed the value of social advertising. Today, this advertising model will officially become one of the mainstream ways in the field of digital marketing.
Recent earnings reports from several of the world's largest social networks are clear. Facebook's Q1 results for the year showed that 96.63 percent of its revenue came from advertising, at $5,201 million, up 57 percent from $3.317 billion a year earlier. Not to mention Tencent's social and performance advertising department, which has only been in its first year of service, has established it as an revenue engine: Q1 Tencent's online advertising revenue rose 73% year-on-year to 4.701 billion yuan in 2016, while its performance advertising revenue grew 90% year-on-year to 2,532 million yuan.
Even though Both Twitter and Weibo are on the ups and downs, with the rapid growth of social advertising, there has been a significant increase in advertising revenue, especially in mobile.
The whole social advertising plate is constantly expanding, but it is also evolving.
On May 25th Tencent's social advertising debuted the concept of "AD plus". Tencent believes that in the AD-plus era, the real sense of social advertising will be committed to connecting people and business, through big data technology and advertising upgrade innovation, improve marketing efficiency for business empowerment, build a new marketing ecosystem, and share social connections and business value with partners.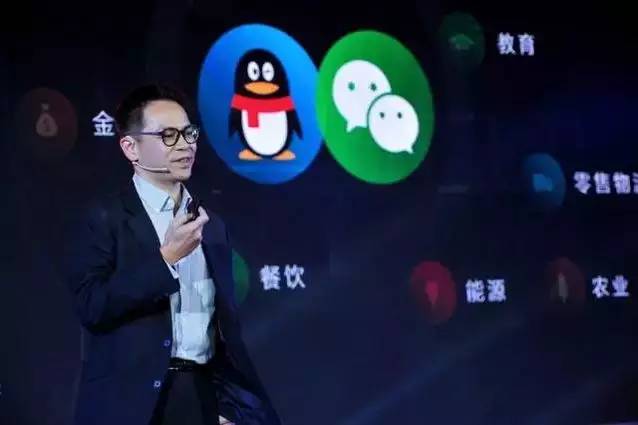 According to Lin Wei, vice president of Tencent Group, social advertising is the first trend of social advertising to become a must-have for advertisers.
Entering the social age, advertisers are more willing to serve social ads, nearly 55% of advertisers choose to serve ads on social platforms. In the exploration of advertising form, the advantages of native advertising are obvious, and have been proved to be the least offensive form of advertising, but also has become the core area of advertisers' choice and innovation of advertising platform.
In essence, the value of social advertising is recognized mainly because users spend more and more time on social platforms, and the overall size and activity of users exceed other products of the Internet.
Tencent's recent Q1 results showed that QQ had 877 million active accounts per month, up 5% from the same period last year. QQ smart terminal monthly active accounts reached 658 million, an increase of 9% over the same period last year. QQ's highest number of simultaneous online accounts (quarters) reached 260 million, up 14% from the same period last year. WeChat and WeChat combined monthly active accounts reached 762 million, up 39% from the same period last year.
Even if it's already the largest product, it's still becoming more active, and in terms of user time, it's the most worthwhile advertising platform.
The second trend is to bridge the gap between social advertising and shorten the process between advertising and user purchasing decisions. In fact, in the past advertisers through display ads, search ads, e-commerce station promotion and other channels, respectively, to attract consumer attention, interest, comparison to purchase conversion, the entire user decision-making impact chain is longer, brand and effect is often a state of fragmentation, which leads to the effect measurement difficulties, efficiency is difficult to improve.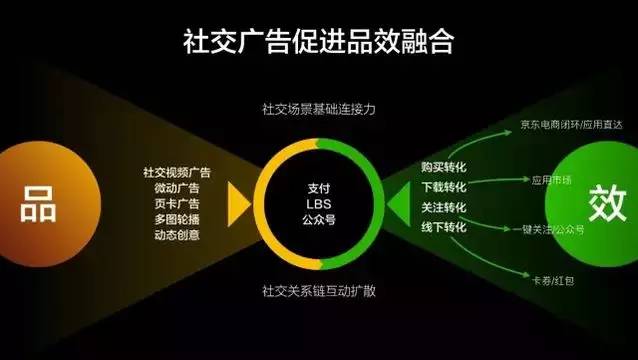 Lin has previously told the wordhead that before any of our online ads, even if there are clicks, but there is no way to prove that you can really connect to consumption, see the conversion path. But for example, Tencent's card coupon ads, coupled with WeChat and QQ two super apps in payment, DAU and other aspects of the ability, can make advertising from exposure very consistent to pay. "So we want to be able to empower advertisers with the platform's ability to advertise." Lin said to the wordhead.
Lin Wei to Tencent and JD.com to build an e-commerce advertising scene, for example, thanks to the data account system and the establishment of a marketing closed loop, consumers from being attracted by advertising to the JD.com under the single consumption, experience fast, smooth, efficient, "product" and "effect" from division to integration has become a reality.
Third, according to a report released by CMS Media Research, television loyal viewers watched television for the first time in 2015, and TV loyal viewers watched tv for the first time in 2015, down one minute from 2014.
Video is the highest form of content, and Tencent's social advertising uses it to the best of its ability. First of all, Tencent in terms of user reach needless to say, this kind of video ads inserted in the social network almost have the influence of television stations "prime-time advertising", but not limited to the time factor. After reaching the amount, short video triggers the user's desire to click actively, and to some extent shortens the distance between the brand and the user. Video advertising maximizes brand impressions and delivers further results on social platforms, so this form of expression is the most popular.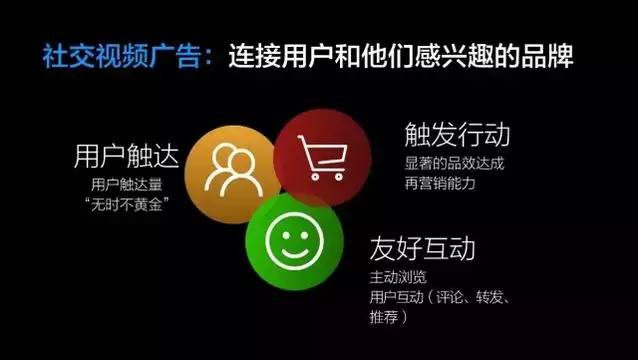 And the popularity of mobile Internet and mobile terminals, users further to mobile video transfer, from the data point of view, millennials mobile video usage habits are particularly prominent. So, with the popularity of mobile devices and the shift of users to the mobile side. In summary, native video ads with social attributes will explode.
All three trends prove that social advertising has officially entered the mainstream marketing mode. Lin said, "AD plus" is Tencent Internet plus in the field of business interpretation, to empower business, improve marketing efficiency as the core concept. This concept is still highlighting Tencent's "connector" concept. In the future, between people and business, social advertising this connector can represent the space, in fact, is still quite large.
---