Social Empowerment Tencent Social Advertising Helpers Conference
Edit the . . 007。
Source . . PR 007(ID:PRCN007)
On November 8th, the 2017 New Craftsman Conference and 100 Craftsman's List was held in Hangzhou, redefining "New Craftsman" with innovative and lean skills under the theme of "Ingenuity to Ingenuity - The Way for New Craftsmen to Go Beyond". Guo Junxuan, Tencent's deputy general manager of social advertising, and Cao Qi, head of Tencent's direct e-commerce industry for social advertising, attended the conference to share with thousands of artisans the value and ways of the social age's ingenuity.
Consumption upgrade air port 
Social power keeps the mind

With the increasing demands of consumers for product personalization and quality, the artisan brand, which takes into account the aesthetics of life, cultural heritage and artisan spirit, is impressing more and more people, and behind every artisan brand, there is almost a beautiful story. Faced with the arrival of consumer upgrading, Tencent social advertising believes that this is a good time for the brand marketing upgrade. However, with the homogenization of marketing methods, not every ingenuity behind the story can be understood by the public. Many artisan brands have good products, good stories, but not good at marketing and communication, there are brands into the "sales-oriented" misunderstanding, ignoring the product and marketing of ingenuity polishing.
To help the artisan brand tell good stories and do a good job of marketing, Tencent Social Advertising teamed up with Wu Xiaobo Channel to announce the launch of the Ingenuity Guardian Fund. At the launch ceremony, Guo Junxuan, Tencent's deputy general manager of social advertising, said that in the era of social networking for all, Tencent's social advertising wants to use data, technology and platform capabilities to help artisan brand marketing upgrades, so that good stories and good products are no longer buried. At the same time, he also shouted too much attention to the shipment of enterprises, return to do the enterprise's first heart, concentrate on doing a good job of products.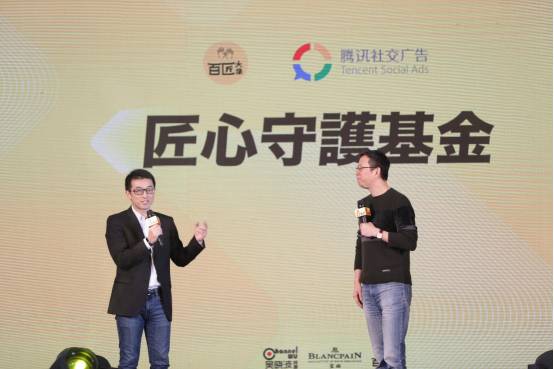 Guo Junxuan, Tencent's deputy general manager of social advertising, announced the launch of the Ingenuity Guardian Fund
Social marketing 
Tell the story of the craftsman to more people

How should the moving story of the craftsman brand be told in order to attract more people to listen to it? Cao Qi, head of Tencent's social advertising direct e-commerce industry, shared on the spot: "In the age of social sharing for all, social platforms have become a natural bridge connecting users - they can be connected from the process of impressing to sharing, and the achievement of ingenuity." The direct e-commerce model, in particular, helps the artisan brand to communicate directly with users through social platforms and rapidly drive consumer transformation through a variety of advertising forms. "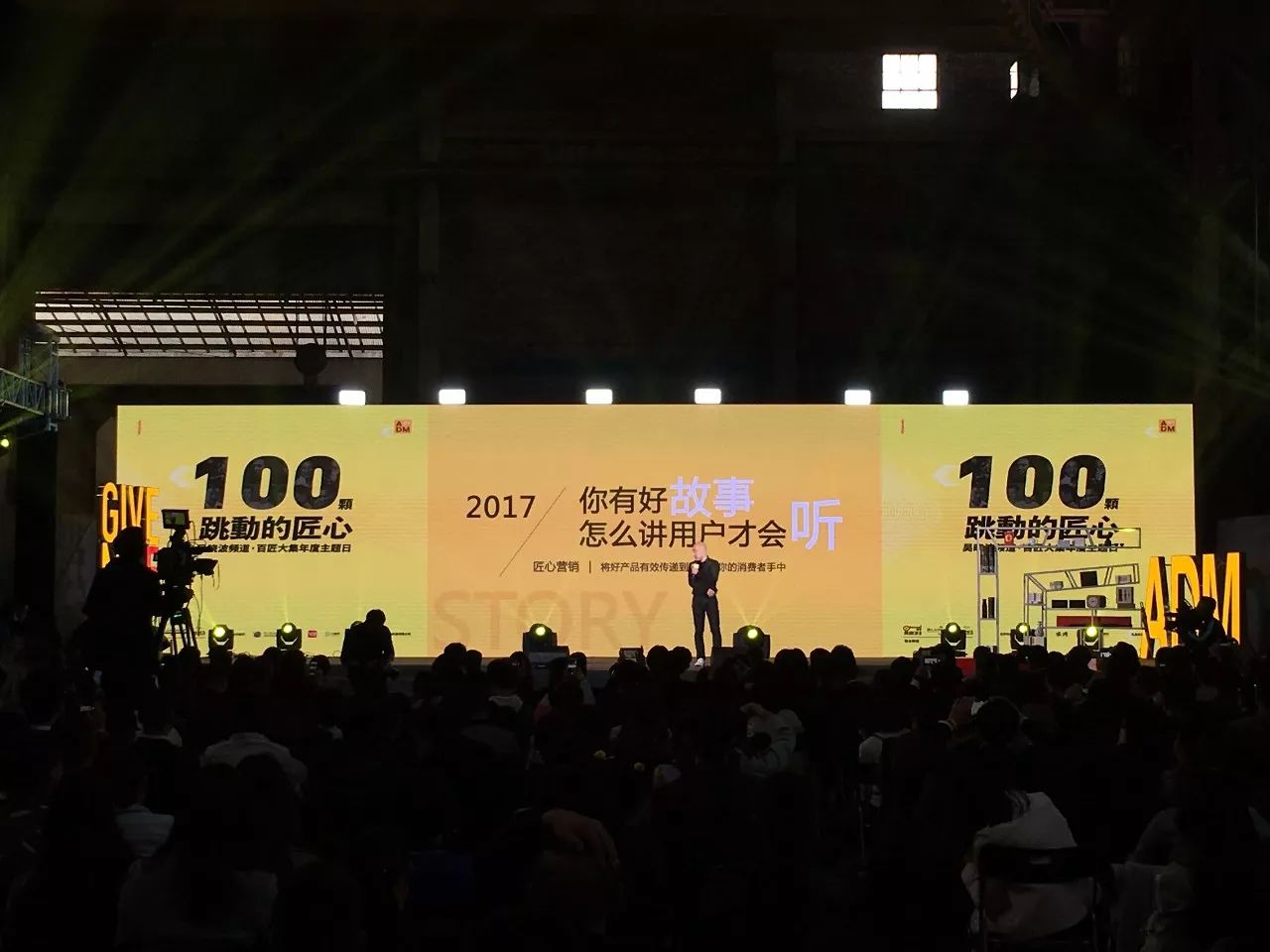 Cao Qi, head of Tencent's direct e-commerce industry for social advertising, shared it live
For small and beautiful artisan brands and direct e-commerce, Tencent social advertising has created targeted marketing solutions, through data, technology and platform capabilities, combined with H5 maple leaf station construction system, small program e-commerce, as well as public number operation and other forms of advertising continuous innovation, and constantly create more interactive forms and friendly experience for the artisan brand. To the whole path of heart-to-brain marketing, so that artisans from insight into the user to start, in the right way to tell a good story, find the right transformation node, open the complete conversion link:
Insight - an open data ecosystem that enables in-depth understanding and insight of users
Build a strong open data ecosystem based on unique IDs and labeling systems for a comprehensive understanding of people's real labels, scene attributes, and demand triggers. Accurate insight and reach of the target audience, interpretation of the interest labels and topics of interest of artisan brand followers, and inspiration for better ingenuity in the way and angle of the story
The Brain (Engagement) - A rich blend of scenes that allows ingenuity to spread through interactive and immersive experiences
As users migrate to the mobile side and become active in different scenarios, the form of advertising continues to innovate. E-commerce landing page form rich, H5 maple leaf station system, small program e-commerce, as well as the public number operation for the brand to create a better interactive form and friendly experience for users. VR/AR, AI, mobile payment and other innovative interactive technology applications, so that users more natural interaction, to achieve "heart-to-brain" impress
Action - through the user's closed-loop operation, advertising, browsing, orders efficient conversion, so that every ingenuity is no longer to be let down
Maple page e-commerce management system to achieve one-stop order management, through the landing page fast production tools, the rapid formation of purchase transactions, intelligent optimization (oCPA), membership card coupons, data management (DMP, Lookalike) and other functions to enhance marketing and promotion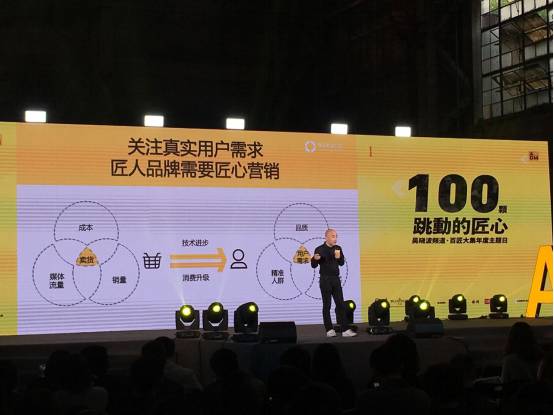 Cao Qi, head of Tencent's direct e-commerce industry for social advertising, shared it live
Ten million levels of ingenuity fund set up,
Help small and beautiful brand long-term development

This time, in order to effectively help the development of the artisan brand, Tencent Social Advertising set up a 10 million ingenuity fund for the artisan brand upgrade and marketing promotion:
Tens of millions of levels of fund support waiting for you to come:For brands with a certain production and sales capacity, annual sales of more than 2 million, in line with the trend of consumer upgrading, to meet the consumer's personalized, quality consumer pursuit of the brand, has or hope to enhance the commercial value of the brand through new marketing methods, can apply for the ingenuity fund, and have the opportunity to obtain fund support.
Professional-grade delivery of long-lasting energy:The fund will be directed to Tencent social platform advertising, including WeChat, QQ, QQ space, QQ browser advertising, etc., through Tencent social advertising data insight capabilities, accurate touch to achieve the target users of the artisan brand, improve sales conversion rate, so that the beautiful brand issued greater commercial value.
If you also want to better tap the brand connotation, and new marketing methods to achieve business value upgrade, welcome to apply for registration, virtual position to wait, for you to come! (Detailed support criteria and registration channels will be released in the near future through Tencent Social Advertising and Wu Xiaobo Channel's official platform, please pay attention)
Tencent's social advertising looks forward to witnessing the rise of more artisan brands and the promotion of brand value, so that every ingenuity can not be failed.

Welcome to the bottom of the small partner to publish God's comments, communicate with us!
---