What is social media marketing?
Before we briefly describe what SEO and SEO work, let's talk about social media marketing (SMM) in OFF PAGE optimization in SEO work content.

First, what is social media marketing?
Social Media Marketing (SMM) social media marketing is a process of creating content that you can tailor to each social media platform to drive user engagement and sharing.
Second, why is social media marketing important?
Before we answer this question, let's first look at the three main factors that affect consumer behavior

Personal factors: Personal interests and perspectives influenced by demographics (age, gender, culture, etc.).

Psychological factors: An individual's reaction to marketing messages will depend on their perceptions and attitudes.

Social factors: family, friends, education, social media, income, etc. can affect consumer behavior.
Knowing this, you can understand why social media marketing is so important and why more and more businesses are increasing their investment in it. We also have a lot of success stories around us.
Mercedes-Benz - Instagram collection photo campaign
Mercedes wanted to reach a younger audience, so they hired five top Instagram photographers to take photos for the Mercedes-Benz CLA, who got the most likes on Instagram, and who could own the CLA. To this end, every photographer worked very hard and the event was an unprecedented success.
At the end of the event, Mercedes received:
87,000,000 on Instagram

200万Instagram like

150 outstanding contributions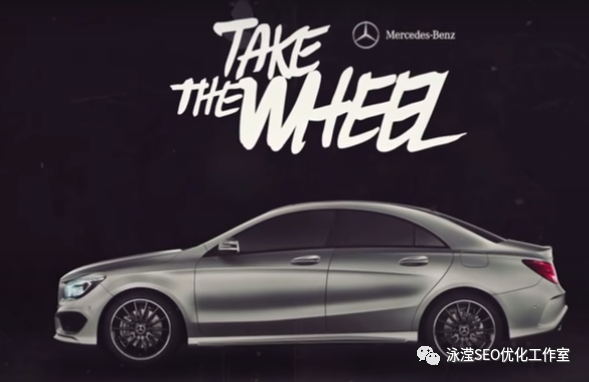 Doo fen - Twitter's "SpeakBeautiful" campaign
To change the negative impact women experience in social media chat, social media has become a more positive experience. Doffin teamed up with Twitter to create and launch a campaign called SpeakBeautiful. In this event, Dooffin got it
#SpeakBeauty被使用了超过168000次

800 million social media to showcase the campaign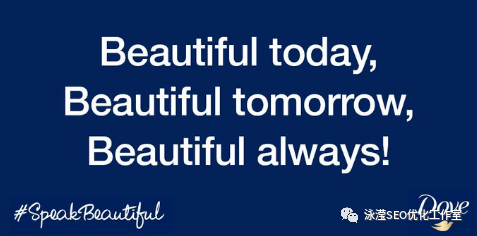 With the widespread use of social media, it offers an incredible marketing opportunity. If you're still skeptical about social media marketing, read the data below carefully.
Third, the current state of use of social media
The status of social media use

The latest global social media statistics for 2020 show that the popularity of social networks is still growing. Statistics show that:
"Social media users now spend an average of 2 hours and 24 minutes a day on social networks and messaging apps."
Let's take a look at the 2020 social media statistics
Internet usage
By the beginning of 2020, more than 4.5 billion people were using the Internet, and social media users had passed the 3.8 billion mark. Nearly 60 per cent of the world's population uses the Internet.
The number of people using the Internet worldwide increased to 4.54 billion in January 2020, an increase of 7% from January 2019 (an increase of 298 million users).

Globally, there were 3.8 billion social media users in January 2020, up more than 9 percent from the same period last year (321 million new users).

Globally, more than 5.19 billion people use mobile phones, an increase of 124 million (2.4 percent) last year.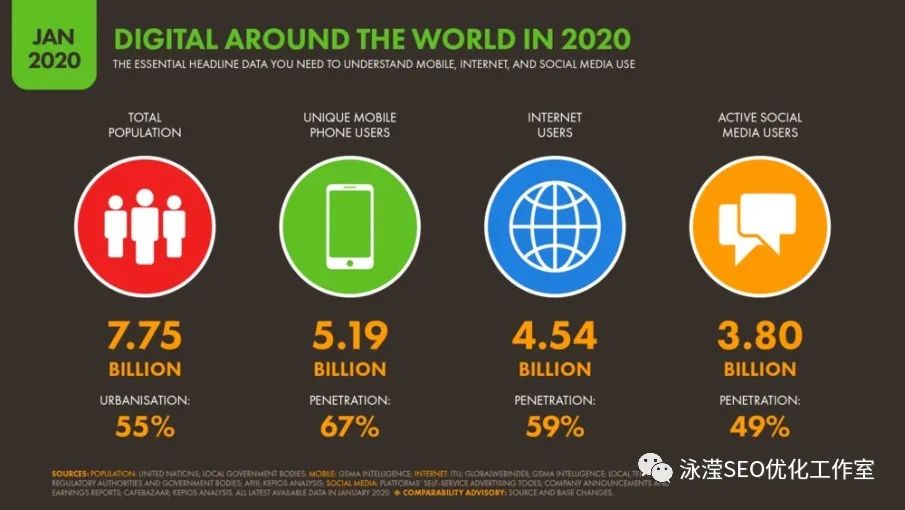 (Datareportal.com)
A statistical table of the time that users aged 16-64 use the Internet every day in various countries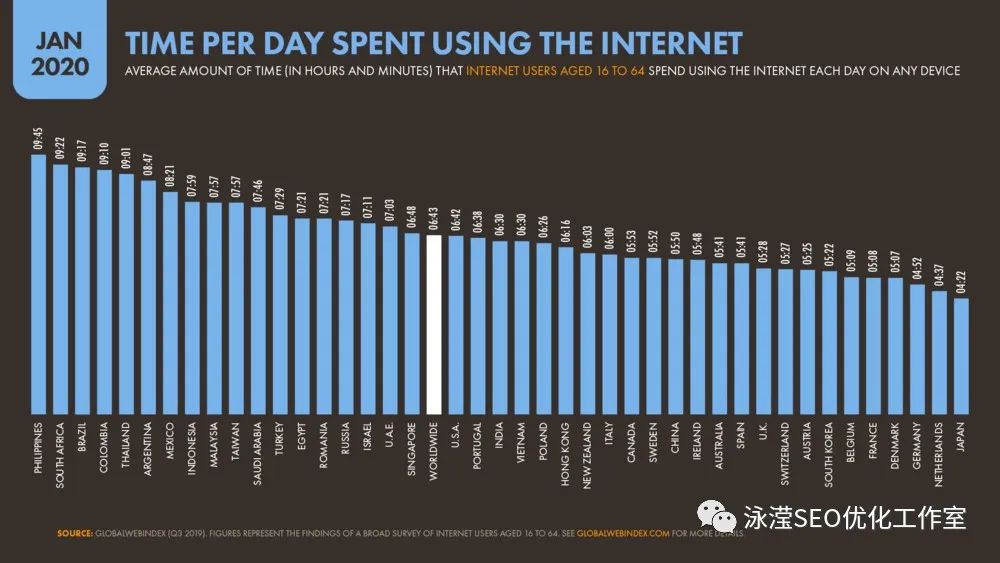 (Datareportal.com)
Fourth, how to choose the right social media
Currently more popular social media include Blog, Youtube, Facebook, Twitter, LinkedIn, Pinterest, Instagram, Reddi, Quora, Google Plus, Snapchat, Tumblr, Medium, Periscope, Whatsapp. You can choose the right social media for your product or service based on the following information.
The world's major social media market share
排在前5位的是Facebook, Youtube, Whatsapp, Facebook Messenger , WEIXIN(Wechat)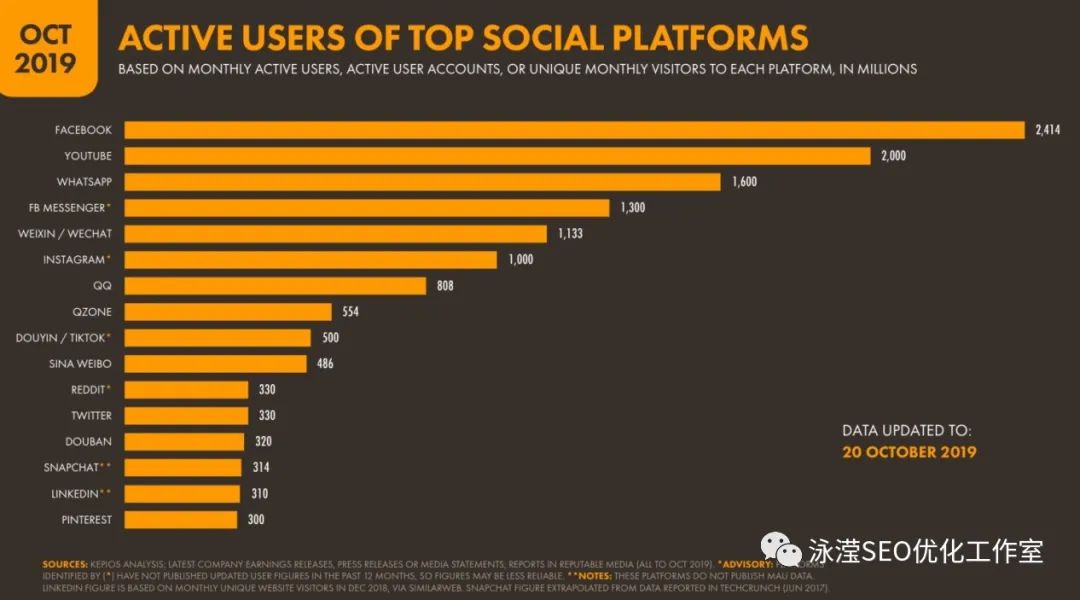 (Data source: smartinsights.com)
Major U.S. social media market share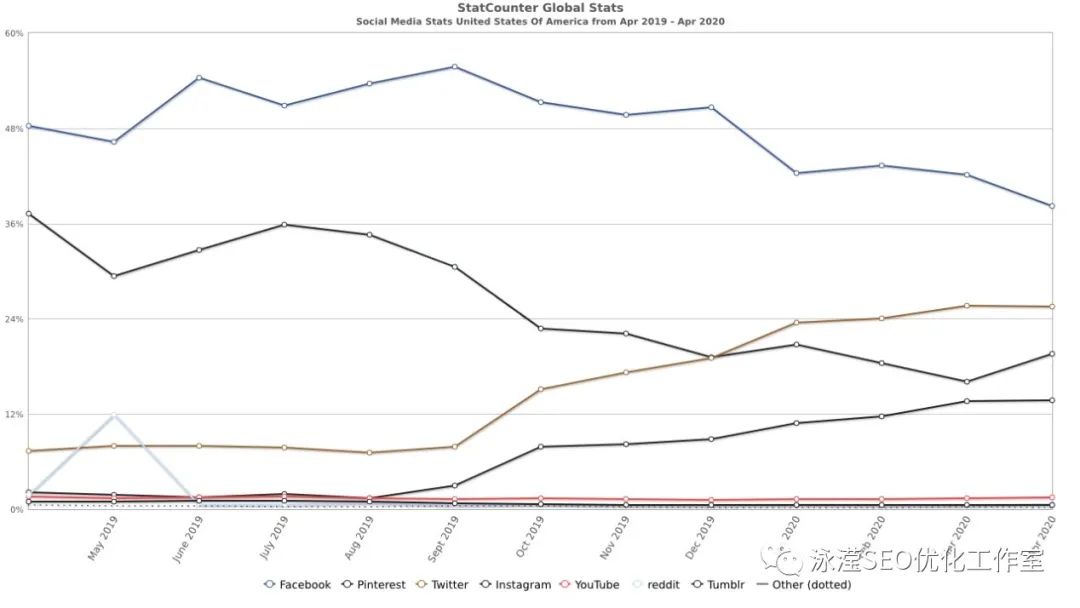 (Source: statcounter.com)
Europe's major social media market share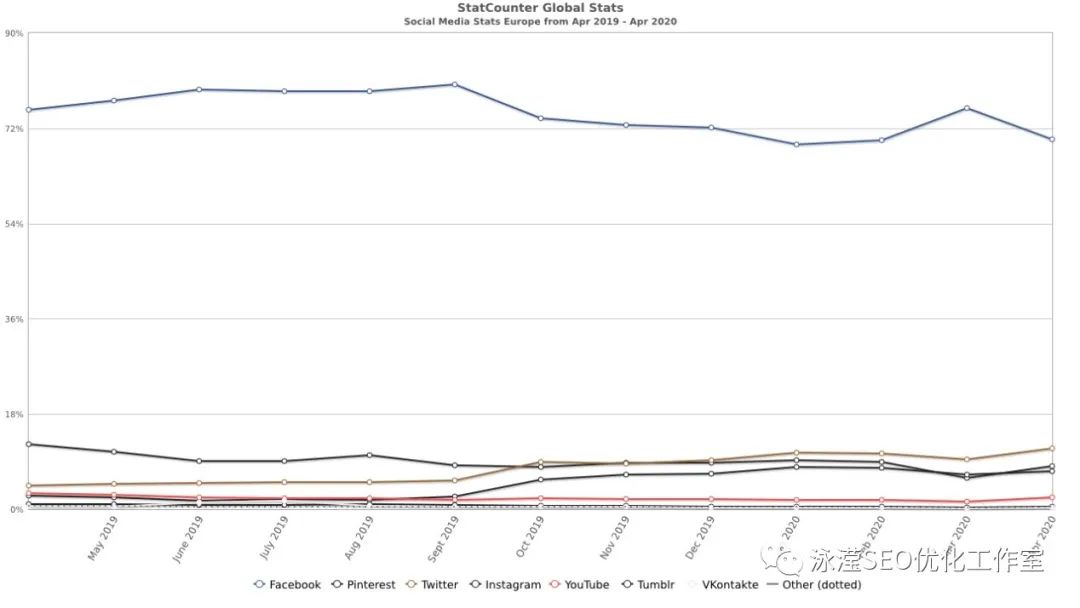 (Source: statcounter.com)
If you are interested in wanting to know about the social media market share of other countries, please chat with us.
V. How to do a good job of social media marketing?
Once we've chosen social media, we think, what are we going to do to influence our users and get potential customers to pay attention to or buy our products and services? First of all, you have to ask yourself, do you know your users? What kind of content do I have to send to get their interest, get their attention, and get their order? On this node, the content is particularly important.
Here are 10 suggestions on how to write good content:
Write first, edit later. A lot of times thinking too much is a writing barrier.

Focus on one idea. Give your audience a clear idea of what they should get from your article.

Balance your vocabulary. This means using the most appropriate vocabulary for the characteristics of your audience. For example, there is no need to oversimplification terminology for a highly technical audience;

Streamline your wording and highlight your point of view.

To allow yourself not to be the best. As long as your ideas are strong and you write clearly, your content will stand out. A good content is better than the idea of good ideas, not anything else.

Use the same basic structure. Make your content easier to write and read. Common questions and answers, case studies, comparative techniques and debates.

Don't deceive your audience.

Write the first sentence. You need to catch the eye of your audience in a short time. So you need to engage your audience from the start.

Call to action. Think about what you get from your audience, what do you get from your audience?

It's interesting. Don't be afraid to incorporate your passion and sense of humor into your content work, and sometimes you get something you can't get.
2020 - More and more people are spending more time on social media, and the world of social media is changing at an alarming rate. Social media marketing has changed marketing. Social media creates huge business opportunities for businesses. Social media also has a large potential user base, according to the data.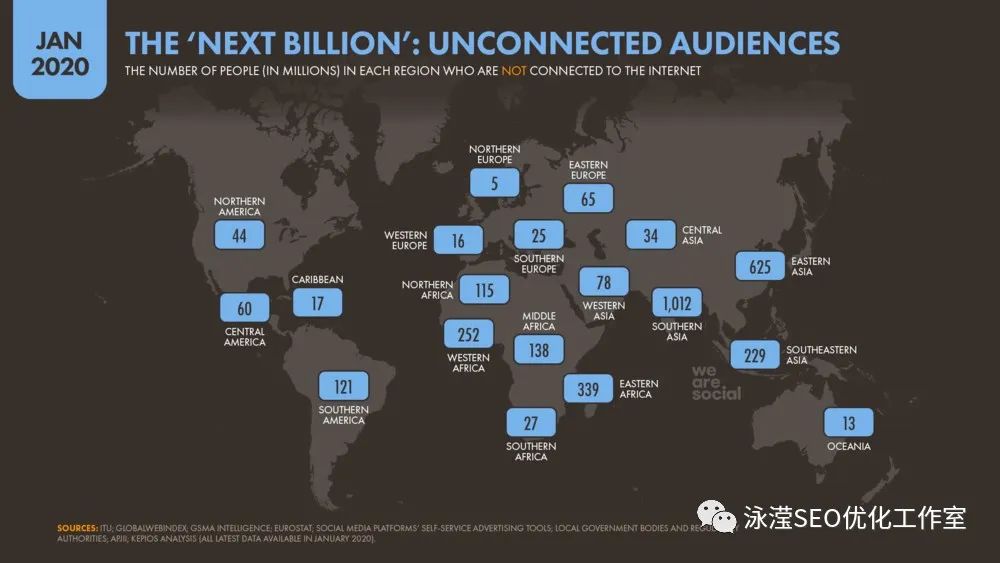 Now have you changed your mind about social media marketing a little bit?
If interested in continuing to communicate with friends, welcome to leave a message or private letter to us.

Feel good, please click on it
---