Trump VS Biden, six points from the first presidential debate of 2020
Click on the top"Phoenix America"Follow us
On Tuesday (September 29), two U.S. presidential candidates, Republican President Donald Trump and Democrat Joe Biden, will have their first televised debate. The first debate will focus on the New Crown, the Supreme Court, racial protests, the economy and their respective political achievements.
Trump and Biden will meet tonight in Cleveland for the first of three televised debates. The first presidential debate will follow the rules of social alienation, the audience will be limited (about 70 people), and everyone attending the event at Case Western Reserve University will be tested with Covid-19.
The debate is scheduled to take place at 9 p.m. Eastern time and will last 90 minutes without any commercial disruption. The debate will focus on six topics, including "The Past Experiences of Trump and Biden," "The New Coronavirus Pandemic," "The Supreme Court," "Racism," "The Economy," and "Integrity Elections," each of which will last about 15 minutes, with the candidates expected to respond for 2 minutes after the moderators ask questions.
The New York Times reported late Sunday that Mr. Trump had not paid income taxes in 10 of the 15 years since 2000. In the year he was elected president and in his first year in the White House, Mr. Trump paid only $750 in federal income taxes.
Biden's campaign quickly created a digital ad on Twitter, emphasizing that teachers, firefighters and nurses all pay far more than $750 in taxes. Democrats believe Biden will use that to attack President Trump during the debate.
The New York Times report was a gift to Biden, who has been a populist on the campaign trail, making Trump out of touch with ordinary Americans. Biden recently tried to name the campaign "Scranton vs. Park Avenue." Biden is trying to build a new concept to guide voters' choices: his hometown of Scranton and Park Avenue. Scranton represents the working class and the blue-collar class, while Park Avenue represents the few wealthy classes that get residual value from the work of others.
Mr. Trump denied the New York Times report, calling it fake news.
Trump and his campaign spent months and millions of dollars on advertising to promote Biden as an elderly man. Using misleading or contextual videos to capture each of Biden's verbal missteps, he tried to cast an image in the minds of voters that the 77-year-old former vice president wasn't ready for the job, while suggesting that Biden was trying to avoid the debate.
Mr. Trump said on Twitter in recent days that Mr. Biden was doing so well because he took medication to improve his performance before each debate. But there is no evidence to support this.
Trump on Sunday asked Biden to conduct a drug test before or after the presidential debate. If Biden agrees, Mr. Trump said, he would agree to a drug test because "taking a drug is the only way to explain Biden's past unbalanced debate performance." "
A recent poll showed Biden slightly outscaped Trump in the U.S.
Trump's response to the new coronavirus
No problem this year has dominated presidential elections more than the coronavirus pandemic. Not only has the pandemic forced both parties to rethink the way it works, but Trump's response to the new crown epidemic has become Biden's main target.
Aides to Biden believe that pandemics are the reason for the steadyity of election polls, and Biden seems ready to make pandemics a major part of tonight's debate.
Mr. Trump repeated the same view on the pandemic: blaming China and the United States for increased testing and boasting that vaccines would soon be approved. All of these points have big holes for Biden to exploit.
Trump's nominee for the Supreme Court
Republicans are pushing ahead with a pre-election decision on a replacement for the late Supreme Court Justice RBG. If Trump's nominee, Amy Coney Barrett, is elected, conservatives will have a 6-3 court majority, while liberals will have only three seats. Barrett's main views are anti-abortion, anti-gay, and pro-gun freedom.
The Trump administration is seeking a court to repeal Obamacare Act, a move that would fulfill Trump's long-standing promise to protect those with existing conditions and slash low-income people.
The 6-3 court could also overturn Roe v. Wade, a landmark 1973 ruling that legalized abortion nationwide.
Mr. Trump successfully used the promises of conservative judges in 2016 to motivate Republican voters, and may do the same this year to win re-election.
On tonight's debate stage, it remains an open question who will conduct fact-checking to determine the truth of the debate.
Fact checking is a key part of any debate, because the person watching may only have the information currently displayed and may not seek more details in the future. 
"It's a very important part of the presidential debate committee," said Frank D. Frank J. Fahrenkopf Jr. told CNN on Sunday that they don't want any moderators to fact-check Trump or Biden for the time being.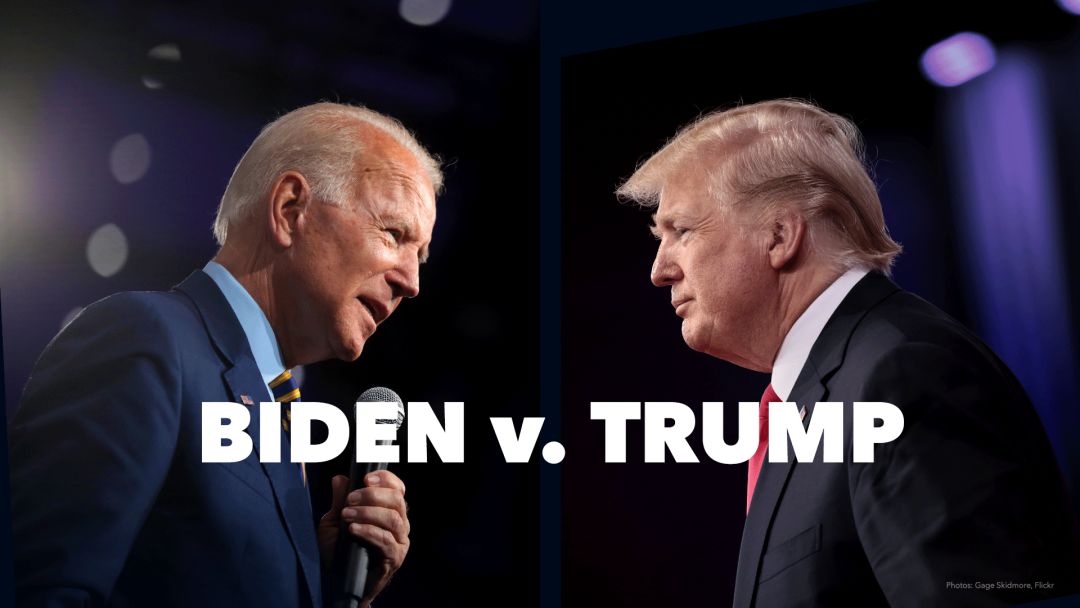 Photo: Plannedparenthoodaction
Another big topic in tonight's debate is race. 
Biden has said since the campaign that he entered the 2020 presidential race because Trump failed to condemn white supremacists who marched in Charlottesville, Virginia, in 2017. The "soul of the nation" was threatened by Trump's racist remarks and actions, which angered white supremacists across the country.
While Biden denounced violence, property damage and looting, he broadly supported protests against racial injustice and police brutality and met with the families of George Floyd, who was killed by police in Minneapolis, and Jacob Blake, who was shot dead by police in Keenosha, Wisconsin.
At the Republican National Convention, meanwhile, Mr. Trump spent much of his time denouncing property damage and the simultaneous looting and large-scale peaceful protests in some cities and promising a crackdown. He warned that electing Biden would lead to more confusion.
Source: CNN
More Phoenix highlights
Please scan the QR code above to download phoenix show APP
▇ the code to follow us
Phoenix Americas http://ifengus.com/
Sina Weibo, Phoenix Satellite TV America
---