Tencent: Wechat users in Australia are not subject to Chinese law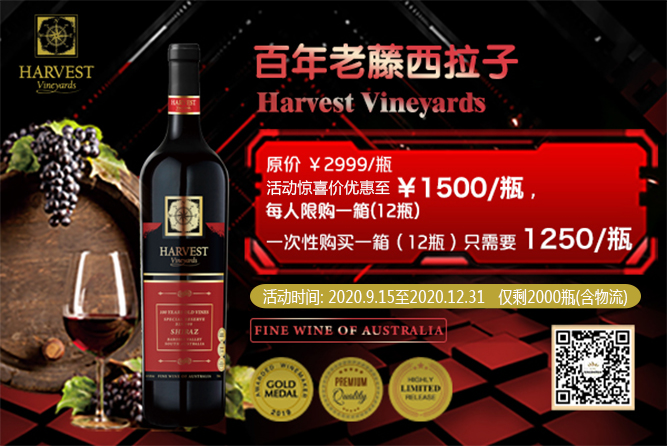 This article was reproduced from the public number: New World Media

Tencent submitted documents on Wechat overseas to a committee set up by the Australian Parliament on September 30 to investigate the impact of foreign interference through social media.

The task of the Australian Parliament's select committee on foreign intervention through social media is to investigate the risks to the country posed by foreign intervention through social media.
Twitter, Google, Tiktok and Facebook have reportedly submitted submissions to the commission's investigation, and representatives of each social media platform will eventually face questions from the committee.
TikTok was investigated by the commission on Friday (October 2) to clarify data protection rules, how to prevent unpleasant videos from being viewed on its platforms, and how it did not need to help with government investigations
As part of the Commission's investigation
The latest submission is about chat app WeChat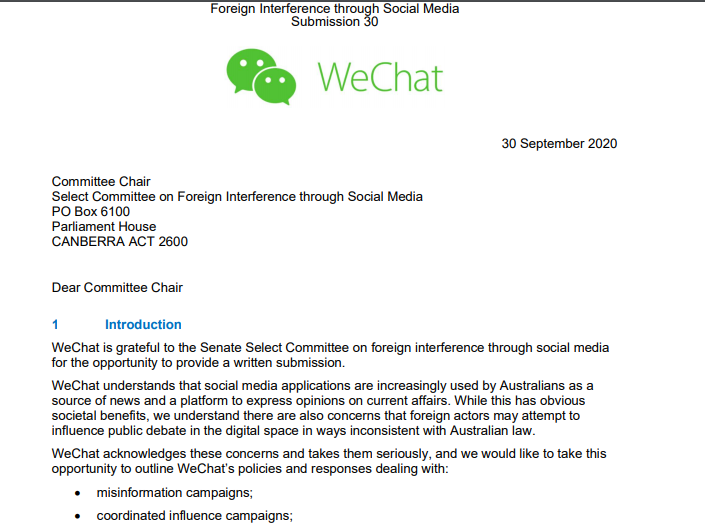 According to the documents filed by Tencent,Wechat overseas is owned and operated by WeChat International Pte Ltd, a Singapore-registered company.
WeChat International is a wholly owned subsidiary of Tencent Holdings Limited, a global technology giant registered in the Cayman Islands and listed on the main board of the Stock Exchange of Hong Kong.
It is reported that globally, WeChat has more than 1.2 billion monthly active users.
As of September 21, 2020, about 690,000 WeChat daily active users in Australia registered with or using an Australian IP address.
In a document submitted to a special committee of the Australian Parliament, Tencent explains how Western users of the WeChat Chinese mainland are treated differently from relevant users.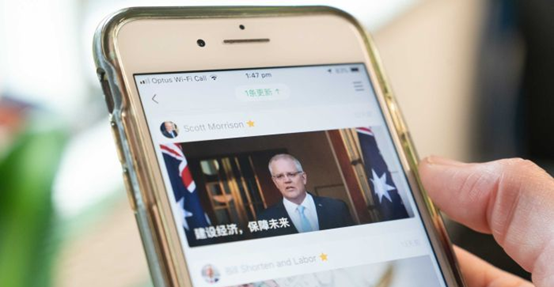 First, the specific app used is cultured.
Overseas WeChat is operated by WeChat International and is designed and Chinese mainland users other than our customers. As a result, Wechat, an overseas WeChat, is not governed by Chinese law.
Chinese mainland, which is designed specifically for Chinese users, is operated by Chinese entities and is governed by Chinese law.
In addition to the regulatory and legal differences, overseas WeChat and Continental WeChat also use different server architectures. WeChat servers on the mainland are located in Chinese mainland.
Second, the way users sign up for their accounts for the first time determines whether they are overseas WeChat users or mainland WeChat users.
Tencent's document reads:
"For example, users who register with a Chinese mobile phone number are mainland WeChat users, while users who register with an Australian mobile phone number are overseas WeChat users."
"Overseas WeChat users are allowed access to certain small applications of China WeChat and use certain Chinese WeChat features. In this case, overseas WeChat users will be clearly informed that access to and use of WeChat features will be governed by the relevant terms of service of China WeChat. "
When it comes to resisting foreign interference and mis-information on its platform for overseas WeChat users in Australia, Wechat says it bans the dissemination of junk advertising content; Does not allow any account to coordinate, disseminate, distribute or participate in false conduct, including false news, false information or misinsalts, as well as accounts that create false accounts or distort the identity of users; violation of any relevant laws or regulations; and content that may pose a risk of harm or directly threaten public safety.
"For example, we have banned advertising and sales of COVID-19 home test kits and have worked with Australian authorities over the past year to ban such advertising," it said. "
It also stated that it had met with the Australian Department of the Interior and the Australian Electoral Commission and had cooperated with the Australian Federal Election Commission.
Similarly, it said it had discussed Australia's Foreign Influence Transparency Program with the Attorney-General's Office and was "committed" to working with Australian regulators and authorities to "respond to any complaints or requests that may arise."
---