The peak of bear life - the brand myth of Kumamoto Bear
Click on the topBlue charactersFollow us!

Fog capital Chongqing, magic capital Shanghai, emperor Beijing, demon capital Guangzhou... Along with these strange exclusive titles, urbanization construction and transformation of the smoke has quietly spread in the land of China. In this period of great transformation, the value of urban brand building not only reflects the city's commercial competitiveness, enhance the city's cultural image, but also promote the city's economic and social development with brand effect, involving the best interests of all members of the city's society.
How to tap the city's cultural IP, build a city's brand, use cultural IP to promote local social awareness and economic development?

At this point, Kumamoto Prefecture on the Japanese island of Kyusju may have provided us with a good reference. The creative design IP of Kumamoto, a mascot, has brought $1.2 billion in economic benefits and the equivalent of $90 million in advertising and branding in just two years, and the county has 10 million U.S. dollars from an unsancing agricultural town to become a famous tourist prefecture in Japan and even the world.
The germ was born
- There are prepared bears
Is there such a bear in your emoji bag? Oval shape, black complexion, two iconic blush on the face, in a variety of silly postures active in a variety of expression bags.  

The clumsy,, highly anthropomorthic bear, which is the mascot of Kumamoto Prefecture, Japan, was awarded the Kumamoto Prefecture Business Minister and Minister of Happiness in 2011, becoming Japan's first mascot civil servant. 
Kumamoto Prefecture was originally just a small county in the middle of Kyushu Island, covering an area of 7406 square kilometers, under the jurisdiction of 11 cities and 12 counties, the main source of income from agriculture, the economy is relatively backward. Some netizens joked that if before 2011, in Baidu search for "Kumamoto County" three words, may get a full screen of farms, farmland and other associated photos.    

However, in 2011, the entire Shinkansen through Kyusju, Japan, opened, the entire Kansi region of the Japanese people can more easily travel to Kyusju. Kumamoto County government sees this once-in-a-lifetime opportunity, intends to do some special local promotion activities to attract passengers to get off at Kumamoto Station. This is a "once-in-a-hundred-year opportunity" for an agricultural county that wants to transform. However, Kumamoto Prefecture is a humble middle ground compared to Kagoshima, the famous terminan, with few places of interest and features worthy of publicity.
How can we use the convenience of opening the car to attract more tourists to Kumamoto Prefecture, rather than just looking through the window? Kumamoto Needs a Business Card to Remember. They invited the screenwriter, Xiaoshan Fantang, to act as a consultant and draw up a plan, "Kumamoto Surprise", to create a mascot belonging to Kumamoto Prefecture to expand its popularity.   
In order to highlight the characteristics of the county, Kumamoto in the body used Kumamoto City's main color black, and in both cheeks used the image of the germination system often used blush, and red also contains Kumamoto County "country of fire" title, it not only represents Kumamoto Prefecture's volcanic geography, but also represents a lot of delicious red food.

Kumamoto bear cover
Bear Bear is the size of a real bear, played by a real person, but the first generation of Kumamoto bear scups look strange, look may make people nightmare. So, Xiaoshan Fantang asked an authoritarian mascot cover factory to improve the cover, so there is a second generation of leather cover. And now what we're seeing is a fatter third-generation condom.
Popular.
- Behind the "people set" packaging
Sell MengWe are professional
Like planning artist development, the bear's schedule, course of action, movements, expressions, and even the way he interacts with people are carefully planned. Happily waving small short hands, the most classic "cover your mouth" action, are proved to be "will make people feel cute" to do so.
When a tall bear with a slightly crooked head and hands over his mouth began to sell, he quickly reaped the screams of the children and girls, shouting "Kawai" and then turning his head to post pictures of the adjectives on Twitter. If someone asks for a blessing on their birthday, they usually get a response from the bear, which sets off a wave of topics.
In order to study what people see the action will laugh, Kumamoto Prefecture specially sent it to the funny artist's origin Gibbon Xingye training, its body movements constantly tested and practiced. After training, Kumamoto is versatile and can jump rope, although a little powerless:
Accidentally falling, or appearing to be "stupid", will poke people's inner germination point, double to win love. Therefore, Kumamoto also practiced a trick to fall.
Event marketingIt's creative
Before it beed well known, advertising was the most direct way to get the bear into the eyes of people in Kansi and even the Japanese capital. However, Kumamoto's image "budget" is not much, leaving less money for advertising. So, under the impetus of the local government, Kumamoto began to take the route of event marketing, the net red career officially started.
The first bullet was the disappearance of Kumamoto Osaka. In September 2010, Kumamoto Prefecture's Yufu Fu held an emergency press conference on YouTube, declaring the bear "lost" and calling on Osaka residents to catch it alive and send it back.
Originally, Kumamoto accepted a task to issue 10,000 business cards in Kansai area, the result was fascinated by Osaka's urban charm, do not want to go back! The confidante wants witnesses to provide information via Twitter to inspire Kumamoto to complete the task. The event became the most creative marketing plan in the history of local self-government in Japan, and Kumamoto was remembered.

The second bullet was the "disappearance of blush". Two years later, "Bear Bear Lost Blush Looking for a Big Battle" detonated the hot spot again, 4 minutes and 38 seconds of the short film in a month on the official website was played more than 160,000 times, other social networks retweeted countless times, set off a national search for a bear plateau red craze.
However, you can certainly guess, this "disappearance" is to promote Kumamoto County's agricultural resources: the county later "identified", because Kumamoto bear greedy for tomatoes, horse meat, strawberries, mackerel, these bear "red" specialties, eat blush fell off ...
The county office said that if it were to be broadcast on the capital's ring television station, advertising costs 600 million yen (about 36.78 million yuan), and the two events marketing, it is basically purely "official speculation" to earn a lot of popularity.
The itinerary is fullHard work
Kumamoto's monthly schedule can be seen on Kumamoto's official website, such as traveling abroad, dancing in front of the emperor, taking part in fashion week catwalks, participating in Kabuki and a series of other activities.
Kumamoto gives the Emperor of Japan a gymnastics dance
After the Kumamoto earthquake, Kumamoto spared no effort to call for earthquake relief and made an important contribution, and he also visited France with a government delegation to thank the French for their support for the Kumamoto earthquake relief. Kumamoto also went to Harvard University with Kumamoto Tomaschi to give a lecture on the political economy of Kumamoto.
In early 2015, Kumamoto announced that his New Year's resolution was to lose weight and appear on the cover of slimming magazine Tarzan. But because of the failure to lose weight, Kumamoto was demoted from "business minister" to "acting business minister" at the end of June, known as Japan's most unlucky mascot, and earned enough eyeballs. Later, due to the promotion of Kumamoto County to make achievements, only then the official was reinstated.
A net red bear
Save a county
Today's Kumamoto bear, has come out of Japan, fire all over the universe.It diligently reports on Facebook and Twitter every day, delivering tomatoes, driving motorcycles, wiping floors, jumping on the floor, and even a late-night overtime push attracts tens of thousands of attention.
It is good at bullying other mascots, participate in various activities, adhere to the people-to-people route, as business minister, it promotes the sale of kumamoto County agricultural and sideline products, but also as a county representative came to China, with Ali's group of cost-effective cooperation, to sell home-town products to China.
Between 2010 and 2012 alone, Kumamoto created $1.2 billion in total economic benefits for Kumamoto Prefecture.
According to Kumamoto Prefecture official statistics, sales of peripheral merchandise using Kumamoto Prefecture's mascot "Kumamoto Bear" image reached an all-time high of about 150.56 billion yen in 2018 (up 6.8 percent from the year before).
Among them, food sales rose 3.8 percent from a year earlier to about 124.16 billion yen, while revenue from peripheral goods and gatherings rose 14.5 percent from last year to 24.47 billion yen.
Since the official authorization of the use of kumamoto images began in 2011, the cumulative revenue has reached about 661.4 billion yen.
Kumamoto Prefecture, in order to expand publicity, has a free policy for all commercial authorizations of Kumamoto in Japan. As long as you get permission from the Kumamoto County government, you can get kumamoto's commercial rights for free. As Kumamoto's popularity has increased, The Kumamoto Prefecture government in Japan has decided to open up overseas licensing to increase revenue while also expanding the Kumamoto brand's global reach. Free licensing strategy and surrounding trafficking make Kumamoto Prefecture through this cultural card to reap long-term benefits, but also Kumamoto bear into Japan's "national bear."
Uha taste sugar from Osaka has worked with Kumamoto, and one of the sweet ingredients is a grapefruit made by Kumamoto.
In Europe and the U.S., the $240 limited edition teddy bear has produced just 1,500 and sold out in five seconds; in Asia, 358 stores in Hong Kong and Macau are promoting kumamoto bears, and Chinese mainland Carrefour is selling kumamoto bears in May 2019; and Asian countries such as South Korea and Indonesia are selling a variety of Kumamoto products through kumamoto's image.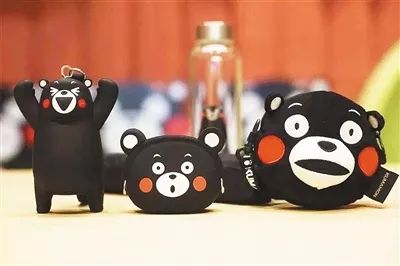 Beijing, Shanghai and other cities gradually introduced the "KUMA CAFE" chain brand. The store has television dedicated to Kumamoto Prefecture's tourist scenery and culture, including all food sold in the store, are from Kumamoto Prefecture's special products, printed with Kumamoto Logo.
Kumamoto's success is the perfect result of the close cooperation between mascot creators and local governments, as well as behind-the-scenes staff. Ugly image to attract the public love, stupid action in line with popular culture, anthropomorly set and bold performance so that the public unarmed, in the network quickly popular, free portrait use rights and a variety of joint peripheral development, so that it quickly out of the world, in this way, Kumamoto successfully occupied the "world."
(Note: Some of the information comes from the network)
Writer / White Lao San
Editing by Yu Shaoqi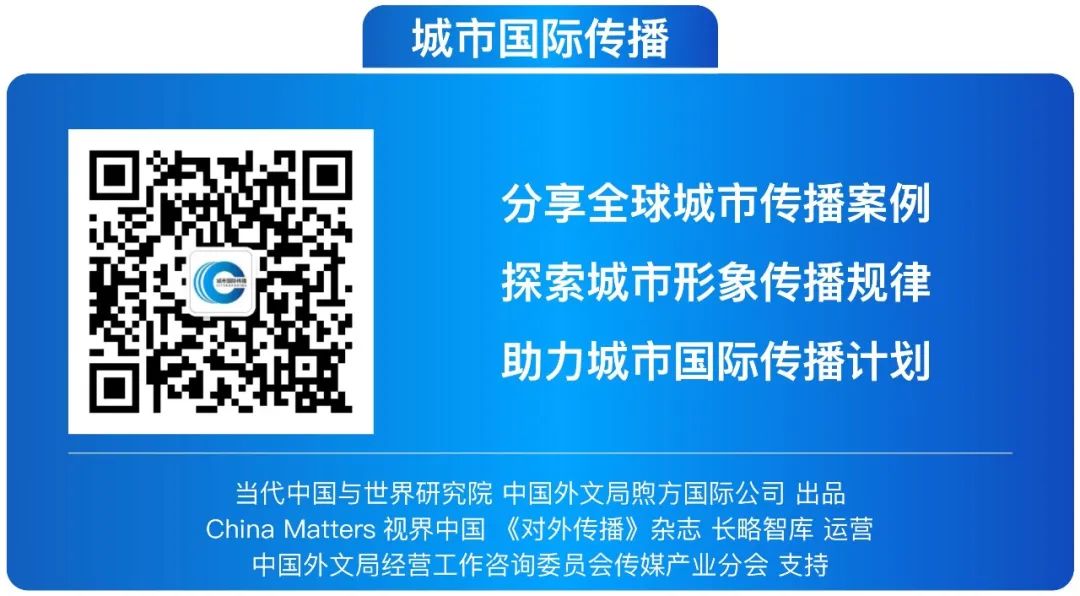 Good-looking just point to see and then go
---