Likes, content recommendations, input... How does the addictive design of social networks manipulate our lives?
The fingertips keep sliding up, new content will continue to emerge, see the rise of the press "like"Button.;On the way to and from work, during work breaks, and even in the bathroom, time is every tiny oneThe operation passed quietly……As we all know, this has beenBecome oursDaily.No wonder mobile phones have long been called the "electronic opium of our time.""It's amazing.

Why are social networks so addictive? Because what we do on social networking sites, such as seeing someone "like" us, directly gives our brains the pleasure of releasing dopamine. This satisfies our desire to be recognized and makes us dependent on it. This "attention economy" exploits the basic biological factors common to every Internet user.
Large Internet companies just take advantage of this weakness of human nature, by tracking, monitoring, evaluating each user's every operation, to judge the user's nerve type and personality characteristics, so that the user's browsing page to put "personal", "tailored" "wonderful content", in the most effective time and location of advertising, so that people unknowingly become the prey of capitalism.
Recently, Netflix invited facebook(Facebook)Business development director, "like" button designer, pushpin network(Piterest)Former president, Google(Google)Former design ethicist as well as Twitter(Twitter)The vice president of engineering, a group of Internet technology companies, filmed the documentary "Monitoring Capitalism: Smart Traps"(The Social Dilemma,2020), for the audience to dismantle the social networking site's addictive operation and behind the huge monitoring capitalist mode of operation.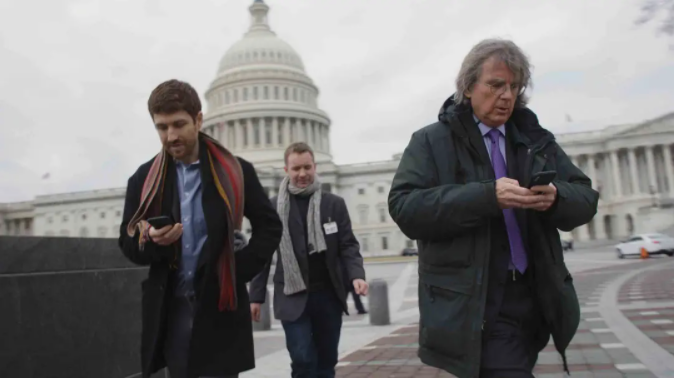 "Monitoring Capitalism: Smart Traps" is a play
Monitoring Capitalism: Addiction and the Attention Economy
At the end of last year, the Future and Art Exhibition at the Six-Book Mussen Art Museum in Tokyo exhibited an exhibition called "The Architecture of the Mood"(an Architecture Moods)art project. This much-loved "desire machine"(desiring machine)and "organless bodies."(body without organ)The project, inspired by these two concepts, envisions a project that measures and analyzes the deep psychological and physiological data of residents and makes this deep desire an ideal architectural construction for design elements. In short, this "future" architectural design concept starts with the acquisition and analysis of residents' biological data, parameterizes the results, and is designed by mathematical principles, using bio-cement by robots under an automated system(bio-cement)Build it out. Designers will not forget to stress that in the process, only a small number of architects and engineers involved, mainly relying on robotics and artificial intelligence learning(AI-learning)and other technologies.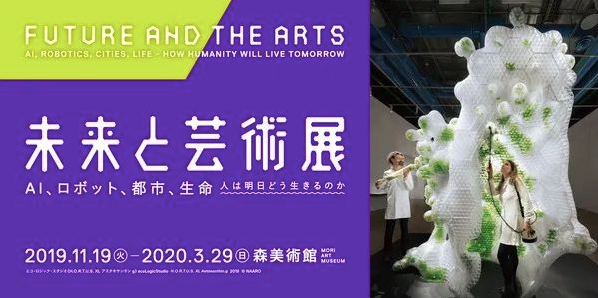 Poster for Future and Art Exhibition
In a series of exhibits reflecting on technological and social change, the designers of "Architecture of the Mood" are clearly aiming to use the positive side of technology to create a more "humane" living environment. However, Netflix's documentary "Monitoring Capitalism: Smart Traps," which launched this month, reveals that the way we use our own biological data has long permeated our daily lives, but behind these seemingly "human" and "privately customized" appearances lies a set of manipulations.
Surveillance Capitalism: Smart Traps comes before Facebook(Facebook)Director of Business Development, Like button(like button)Designer, pushpin net(Pinterest)Former president, Google(Google)Former design ethicist as well as Twitter(Twitter)The vice president of engineering and a group of Internet technology companies, to the audience to dismantle the use of network technology to build a series of "addictive" design, including: content recommendations, likes, "input ...(typing...)"and so on." Behind this series of designs, there is only one purpose, which is to extend audience participation(engagement)to expand user growth(growth)to boost revenue(revenue)to establish and perfect a "surveillance capitalism" business model.
In the film, former Google design ethicist Tristan Harris(Tristan Harris)Social networking site users worry that their data will be sold by technology companies as a commodity for profit, but in reality this is a misunderstanding, like Facebook(Facebook)The business interest of technology companies, for so long, is certainly not to let go of the data: "They."(through these data)Companies with the best models win when they make models that predict our behavior. "
He also cites bicycles as an example, comparing tools to the network technology environment we are experiencing and using. He argues that when a bicycle is invented, no one thinks it will hurt people, people use it when they need it, and few parents say, "I want my kids to stay away from it", but the Internet is different, and many parents are worried about their children's dependence and obsessity with the Internet. Harris explains that because we've gone through a tool-based technology environment, we've come to a technology environment where addiction and manipulation are based: "If something isn't a tool, it's going to be something in you." "
Netflix's documentary, which invites scientists, medics, sociologists to tell theories while simulating family scenes and anthropomorthically demonstrating the functioning of data and algorithms, attempts to reveal the mode of operation that monitors capitalism: large technology companies track, monitor, evaluate every user's actions on social networking sites, use the data to determine the user's neural type, personality, etc., in order to put "personal" and "tailored" on the pages the user views. "Fantastic content", advertising at the most effective time and location, etc., to carry out commercial operations, so that people unknowingly become the prey of commercial capitalism.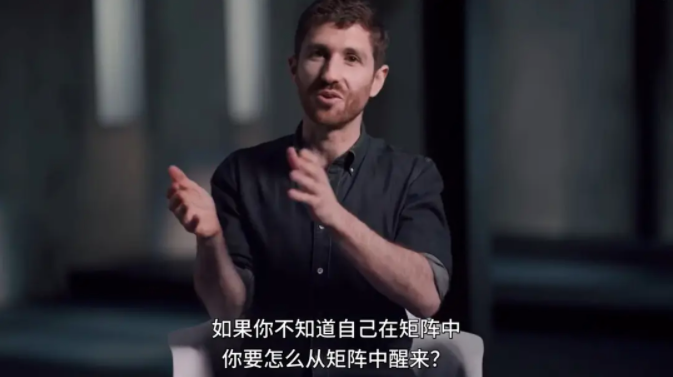 "Monitoring Capitalism: Smart Traps" is a play
Jeff Hibbert(Jeff Seibert)To be clear: "They use things that are rooted in human nature." Sean Parker, former chairman of Facebook(Sean Parker)It is also believed that this is taking advantage of the fragility of the human mind to make money. This pattern, known as the "attention economy," "directly affects the release of dopamine in the reward path, " says Dr Anna Lembke of Stanford University School of Medicine, which means that surveillance capitalism exploits the basic biological factors common to each of our Internet users. For example, the "like" button captures people's desire to be recognized, allows the user to rely on it, and learns a series of data such as the user's preferences.
There's a thought-provoking line in the film: If you don't pay for a product, you're a product.
In other words, the film argues that users think they're enjoying free products from the virtual world, but don't know they're being sold. Jonathan Clari(Jonathan Crary)Also in "The Suspension of Perception.(Suspensions of Perception: Attention, Spectacle, and Modern Culture)Attention is not really a simple gaze and visual problem, it contains a series of terms and positions. When the user's attention is between the unconscious and attracted by the actions on the Internet, "we create a world in which online connections become the subject." At this point, "the meaning of culture is manipulation." The film also warns that democracy can also be sold out in this technological environment, "and you can control whatever thought you want to control." "
However, the documentary only raises the negative impact of technology on human behavior, culture, politics, etc., and does not discuss it in depth. The trailer simply suggests that the big currymen design their own Internet interaction technology, but are extremely opposed to their children using mobile phones and social networking sites. As for the anti-addiction solution, they also just give things like "turn off the reminder."(notification)"Don't click on recommended content," "Follow people who disagree with you," and more. Thus, all these problems seem to be attributed to the negative nature of technology, but is it really that simple?
"The Fonseed Compact of the Twenty-First Century"
In this documentary, viewers may be drawn to and shocked by the reflections and warnings of the internet's big business, including one interviewee, Shauna Zubov(Shoshana Zuboff)The Age of Monitoring Capitalism(The Age of Surveillance Capitalism)author. In this 700-page book, she details the social conditions and ways in which capitalism is monitored... In her book, she also points out that the book was written not just to address the crises posed by technology companies and their technologies, but to paint a new logic and how it works.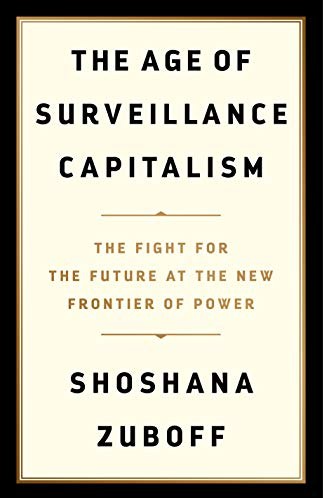 Shoshana Zuboff's The Age of Surveillance Capitalism
The internet cafes we see in the film come from Google, Facebook, Twitter, pushpins, and so on, not least because these companies are the largest and most influential internet companies of the day; according to Shosana, surveillance capitalism has its own history, and Google is a pioneer, inventing and perfecting surveillance capitalism, just as General Motors invented and perfected management capitalism a century ago(managerial capitalism)。 Subsequently, this model was developed on Facebook and Microsoft, Amazon(Amazon)Changed its direction, and Apple's surveillance of capitalism became the focus of debate. Today, surveillance capitalism is no longer limited to competition among large Internet companies, and its mechanisms have become the default model for most Internet companies, expanding from online mechanisms to offline, with more and more areas involved.
She also points out that it is not accurate to understand surveillance capitalism, despite the saying "if the product is free, then you are the product". Monitoring capitalist products and services is not an object of value exchange in itself, and the reciprocal relationship between producers and consumers has not been established. Technology is just "hooks."(hooks)"To attract users to the operation of monitoring capitalism. In these operations, the user's personal experience is collected and integrated to achieve the purpose of "hidden behind" the manipulator. Users - as an increasingly advanced and increasingly unavoidable raw material(including behavioral data, etc.)The object of extraction is not a product, but a vital source of profit for capitalism, and its actual customers are those who trade in this market in exchange for human futures.
While treating all aspects of the human experience as raw materials, constantly extracting and eventually presenting behavioral data, the work is carried out under the banner of "personalization" and "private customization", and Xiaosana believes that the so-called "personalization" is in fact a cover-up of deep-behavior data mining. However, as competition intensifies, surveillance capitalism finds that it is not enough to extract and use human experience alone, and it has further developed into a style that intervenes in human experience, modifying and shaping human behavior and experience to benefit business outcomes and profits. As surveillance capitalism moved from the virtual world to the real world, society as a whole itself became the object of extraction and control, and when the instrument society was imagined as a human simulation of machine learning, the instrumental power was designed to organize, guide and adjust society in order to achieve so-called social integration, in which group pressure and computational certainty were achieved(computational certainty)instead of politics and democracy.
She called surveillance capitalism the "Fonsezi Pact of the twenty-first century". The Internet is full of business opportunities, to some extent, to make our lives faster and more effective, but this is also contradictory to its invasion of life. The conflict between convenience and resistance to invasion ends up being mentally numb to the user - we accept and get used to being tracked, parsed, excavated and modified, and even choose to turn a blind eye to frustration and helplessness. People are configured to monitor the networks built by capitalism, and we think we are free to make choices, but in fact we have long been imposed by this pattern of imbalance of knowledge and rights. Even, as Netflix points out, the so-called world, via the Internet, can be very different in the eyes of different netizens. However, we have no choice but to do nothing about it. The question of Shosana's whole book is to ask: If industrial capitalism endangers nature, how does monitoring capitalism do to human nature? She's made up of "shelter."(home)The concept points out that humans and many animals aspire to a place to live, but can digital technology and surveillance capitalism become human habitat?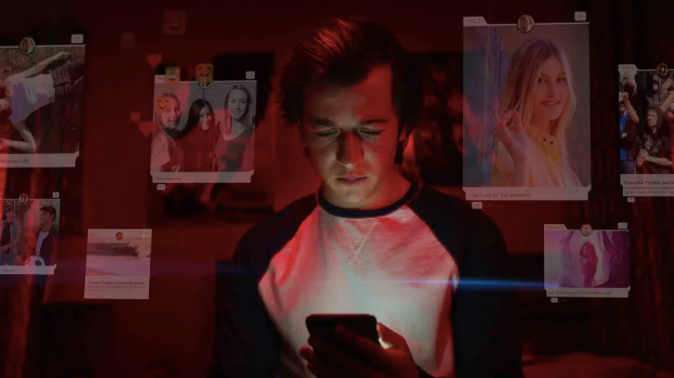 Monitoring Capitalism:Smart TrapStill.
It can be seen that the film will be negative responsibility attributed to the "visible" technology, quite a bit of avoidance. According to sociologist Max Weber, Shosana points out that economic purpose is inherent in the development and deployment of technology: "economic action" determines the goal, and technology is only the "appropriate means" of the economy. Monitoring capitalism uses many technologies and platforms, but it is not the same as these technologies, platforms and algorithms. It should therefore not be forgotten that technology is merely a reflection of interest, and that it is the "invisible hand" that hides behind it, the capital forces that control the digital environment and guide our future direction.
Life Politics: From "Pharmaceutical Capitalism" to "Monitoring Capitalism"
The second half of the film also cites the United States as an example, pointing out that "personal and political divisions have reached their highest level in two decades" under the influence of social networking sites, and reminding viewers that democracy can be manipulated in a way that is "completely legitimized" by monitoring capitalism. The film also features a reporter asking Facebook founder Zuckerberg(Mark Zuckerberg)Whether to admit that Facebook influenced the footage of the 2016 U.S. election. Throughout the documentary, there is still no more than the negative effects of science and technology on life, culture and even politics of the basic idea, in the words of the film introduction, that is, "presenting network technology has gradually evolved into a giant to fool us and society." "But it is nothing new for humans to be unknowingly manipulated by power by being incorporated into the technology and social networks they build, and not until the Internet and artificial intelligence generations."
In the first volume of "Sexual History", Fko puts forward the "right to life" and the politics of life(biopolitics)attention. In Ffoko's sense, life politics is to maximize the effect of governance with the least economic and political cost, which follows the utilitarian logic of maximizing efficiency. More specifically, life politics is a positive right to regulate and manage life, to ensure the safety of individual life and the adequacy of labor force at the micro level, and to promote and oil painting society and population production at the macro level. Thus, "population is no longer merely a sign of the power of the ruler, but also a source of strength for the state and the ruler." "
Fko was presenting the background to this observation at the time, positivelyIt is the time for the development of medicine and life sciences. In The Birth of Clinical Medicine(1973)Folco analyzed how disease and medicine occupy a place in an individual's body. In the twenty-first century, genetic screening, genetic engineering, organ transplantation, psychotic drugs, and so on, the technology of "life" can be said to be all-in-one management and discipline of the human body. Nicholas Ross(Nicholas Rose)In Politics of Life itself, it is further pointed out that the expansion of medical jurisdiction - chronic disease control, reproductive management, risk assessment, health improvement, nutrition sales, high-end precision medical equipment, etc. - has enabled individuals to be involved in every aspect of their daily lives through "authoritative advice", therapeutic techniques and risk control techniques. These medical practices, which are aimed at individuals in the name of "therapeutic risk", as well as the long-term intervention to prevent physical changes, have become the most important aspects of life politics in the twenty-first century.
The Politics of Life itself
By Nicholas Ross, Translator: Jingjing
Ping Ping University Publishing Company, November 2014
Thus, in order to effectively govern and consolidate the comprehensive strength and position of the country, individuals have long been "configured" in the "medical capitalism" network built by medical technology, and collect human behavior data(behavioral data)Artificial intelligence technology, which modifies human behavior, is simply embedding human beings in "surveillance capitalism" at the same time, and it is also pushing the scale of governance and the reduction of economic and political costs to a more extreme.
Interestingly, Netflix, which made and released the documentary, is also an online film and television platform that relies on features such as Internet citizens and algorithms to recommend "potentially interesting" content, and it also plays the role of using artificial intelligence network technology to "hook" users into the vast surveillance capitalism. So does this "point-to-point" documentary earn a "attention economy" while being shocking and praised as a "work of conscience"?

This article is exclusive and original. Written by Hu Yajun; Editing by Xu Yuedong; Editing by Zhang Yanjun Unauthorized reprint, welcome to forward to the circle of friends.
---