Think about how social advertising redefines marketing from the changes in QQ advertising
 "A wide range of crowd coverage, accurate user insights, and new interactive scenes, these three capabilities, so that QQ advertising, QQ space advertising, QQ browser advertising, etc. are being sought after by advertisers."
Mr. Huang Lei, Vice President of Tencent Social Advertising, gave a media interview about QQ advertising innovation over the past year and shared his insights and insights into digital marketing.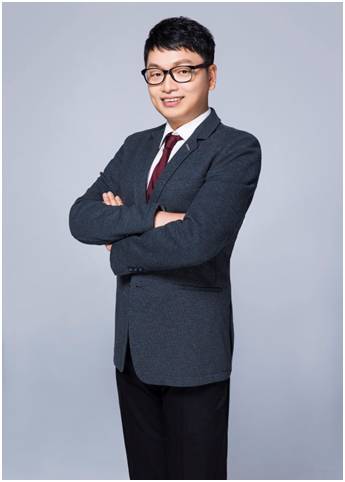 ▲Huang Lei, Deputy General Manager of Tencent Social Advertising
2016 advertising marketing is particularly lively, in the rapid change of technology under the "wrap", the content of unprecedented liberation of the shackles, with a broader galloping stage, a series of trend changes people can catch up: advertising is no longer just a marketing person's business, Everyone is walking billboards; marketing is no longer their own war, do integration, do the whole case, cross-border, joint, marketing means are eight immortals across the sea to show the gods; after 90 has grown up, more difficult to figure out how to play with them after 95?
In the 2016 New Year's speech, the knowledge as a sale of Luo Zhenyu said a lot of people feel very reasonable "nonsense", which has a "national total time" concept caused widespread concern and thinking, to marketers a stick to drink also bring a lot of light, why not do articles on social media platforms? Because the "time" of the people is here.
Tencent's QQ and QQ space, QQ browser has maintained a high degree of activity growth while social platform brands such as Happy Net and Renren are getting farther and farther away from users. Through QQ, QQ space, QQ browser in the commercialization of social advertising practice, we can see what new ideas? "China Advertising" reporter exclusive interview with Tencent's deputy general manager of social advertising Huang Lei, he believes that because of a wide range of crowd coverage, accurate user insights, the development of new interactive scenes, QQ advertising, QQ space advertising, QQ browser advertising is being sought after by advertisers.
Ads no longer belong only to marketers
It's not just media platforms and environments that are changing, advertisers are becoming more mature and no longer as "spoofing" as they used to be, not marketing themselves;
The boundary of advertising marketing is becoming more and more blurred, we are talking about cross-border, the flow of composite talent, the rise of self-media, so that everyone is media, everyone can be marketed. The blurring of borders frees up creative skies, and the influx of technology adds to the marketing wing. Looking back at the entire marketing industry, Huang Lei believes that the biggest gain of 2016 is that the organic combination of big data and technology capabilities has opened up new market opportunities for Internet advertising. More and more Internet companies are trying to sell ads with product thinking, and advertising no longer belongs only to marketers.
Sitting on the country's largest social platform, Tencent's insights into advertisers and consumers are undoubtedly at the forefront, with Huang sharing his views on market changes in interviews. Advertisers in 2016 have two more obvious changes: First, the brand and advertising creatives on the "precision delivery" of advertising put forward higher requirements, hoping to reach the increasingly small and vertical hobbies, the pursuit of quality, eager to show their own post-95, post-00 groups. Second, how can technology be presented in the form of "art" in front of the target population? How to use the accumulated user data to form a visual product, applied to the creative level.
Advertisers are changing, and so are consumers: young consumers are rising, and they are demanding more and more marketing content. In addition, young consumers are very individual-focused, more willing to pay for their own interests, more receptive to things related to themselves, and more willing to interact and share if brand content is interesting enough.
In the strong technical capabilities, how to use data capabilities to achieve three-dimensional interpretation of consumers and in-depth insight, so as to more accurately reach the target users, so that advertising more understandable, become the constant guidelines for responding to change. Huang Lei introduced, Tencent social advertising as a strong technology and data capabilities of the marketing solution provider, but also in 2016 to do a lot of precision audience-based scene marketing, for many brands to achieve marketing upgrades.
The era of content competition has come
When the Internet destroys the barriers to information inequality, when the concept of marketing becomes broader, and when the channels through which people voice become more equal, everyone becomes a walking billboard. How to stand out in the vast sea of information, the enhanced test of content quality has also become an inevitable trend. Social media is the main channel for communication and access to information, and the marketing trumpet is naturally blowing here.
Referring to the most impressive changes in the digital marketing market in 2016, Mr Huang said that in the social media market first, the era of content competition had come. Since the rise of the media, social media has become an important source of information, and its information has become an important basis for consumers' purchasing decision-making behavior. According to China Media Market Landscape 2016, most social media users have understood, followed and even interacted with brands in various forms on social platforms, with more than 60 per cent of consumers saying they would prefer to buy their products after interacting with their preferred brand.
Second, "content-oriented advertising" has become the new direction of social media. Audiences on social media can proactively choose what they want, and content needs to be interesting enough to engage consumers to read, accept, and participate. Signs of content on social media are emerging, and the line between advertising, communications, media and other industries and content will become increasingly blurred in the future.
In addition, the Internet promotes the rapid fermentation and dissemination of news and hot events. Traditional media marketing methods are often slightly lagging behind, brands and advertisers, as long as based on a more solid, user content consumption, sharing, attention and interest point of insight, you can plug in the wings of the Internet, enhance brand value and influence.
Live sharing: Changes in QQ ads in 2016
➤Convergence of boutique traffic:For the first time, QQ is a platform-wide media resource, such as QQ, QQ space, QQ browser, as well as application treasure, Tencent mobile phone butler and other leading tools and content discovery platform, through friend relationships, group relations and user physical attributes to expand the secondary database, and constantly improve accuracy.
➤Improve system capabilities:System automatic intelligent optimization, better target users, through mobile phone QQ, QQ space and other high-quality traffic reserves, the young groups to carry out accurate insight.
➤Do deep traffic operations to improve efficiency:By exploring high interactive rate, non-disturbing live advertising, native video advertising, mining the new user market, by optimizing the conversion path and realizing the dynamic creativity of real-world marketing, improve traffic efficiency, through the development of a richer product form, from different levels to meet the needs of brand content, the use of IP and user communication to activate the community, amplify the brand promotion effect.
How marketing is not hard to sell, innovative experience "fine silent"
With the rise of the mobile Internet, which has brought consumers to the media fragmentation, time distraction, lack of concentration, etc., how should advertisers or media platforms respond? How can marketing do not "hard sell", not only let consumers see, but also let consumers like? How do you find the right people and make advertising valuable information?
How can digital marketing more effectively combine ideas, technologies, and data to find a balance? Huang Lei shared some of Tencent's experiences with social advertising:
►Data provides insight and support for ideas:Data is the brand's "eye", so that the brand can grasp and understand the user's inner desires, interests and aspirations, so as to translate understanding into creative forms presented to consumers. During the Rio Olympics, Coca-Cola and QQ space hand in hand to do the "now is gold" case, the use of big data, QQ space for each user to create an exclusive "time trip", to find everyone's exclusive golden moment, to 650 million QQ space users to pass the meaning of "this moment is gold", and let the brand and the audience to achieve emotional resonance.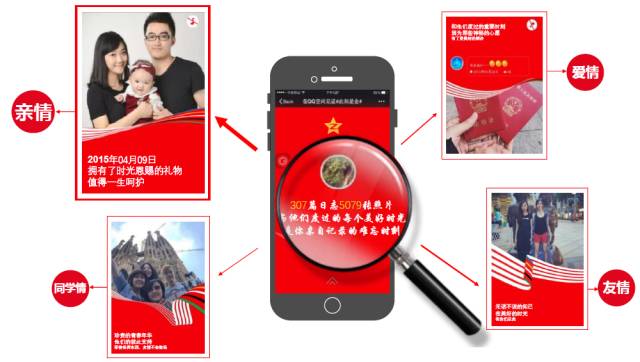 ►New technologies need to fit into creativity:With the development of Internet technology, new technologies are constantly being updated to promote marketing upgrades. When technology is updated, creative play is different. 2016 is called the new year of webcasting, star live, fan economy is 16 years of tag topics. QQ space also introduced live broadcast in the first time, andIve chewing gum hand in hand, invited its brand spokesman Li Zhiting to participate in the live stream. With live broadcast, QQ space for the brand customized exclusive business gifts, so that the target audience can interact with live stars, brands.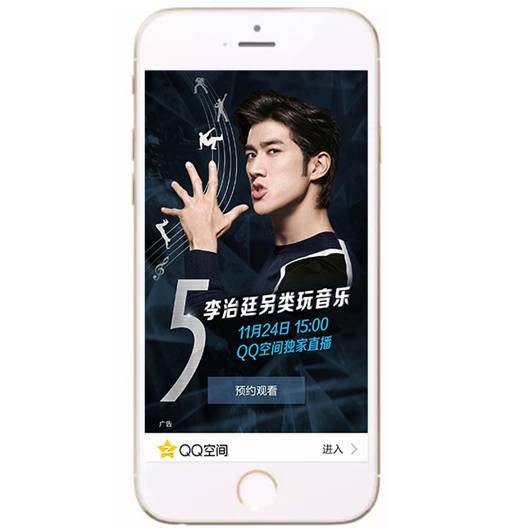 With the rise of the mobile Internet, bringing consumers to contact media fragmentation, time distraction, lack of concentration, many brands said that marketing is not as good as before, then QQ advertising what are some of the better coping strategies? Huang Lei shares the user experience, precision touch and interactivity.
●Innovative advertising experience:Through the innovation of social video advertising form, advertising can be seamlessly integrated into the social information flow, almost consistent with the user-generated content form, while showing different rendering power and visual impact, more likely to trigger consumers to "taste new", to help brands focus on fragmented attention.
●Precise touch:Pass quality content to the right people at the right time. QQ platform-wide media combined with years of accumulation of strong user insight, can better depict the user portrait, to achieve transmission to the "right people." QQ's social attributes help advertisers choose user tags when they run, such as 21Cake's streaming ads that are targeted to users a day or two before their birth, perfectly achieving the "right time."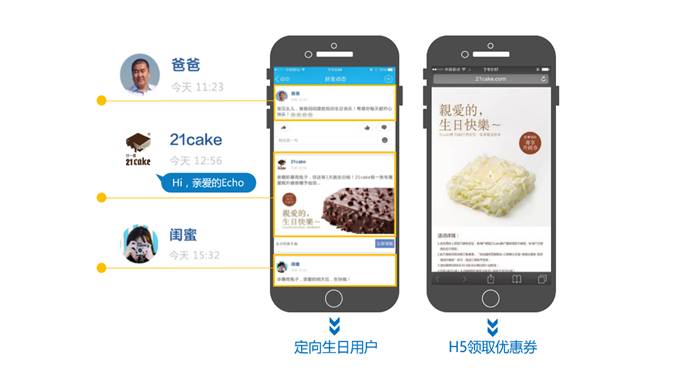 ●Strong interactivity:As the country's largest number of users, the most active social platform, QQ and QQ space with its social advantages can help brands to enhance interaction with users, through sharing, comments and other functions to give users initiative and participation, and "acquaintance social" can also activate the community, expand the advertising effect.
As for the advantages of social media in marketing, Huang Lei believes that the social attributes of social media allow marketing topics to quickly ferment and be shared and discussed in the public. During the Olympics, 85 percent of users will move to mobile social platforms to search for more hotspot information, according to Tencent's Social Brand Lab. And through the social platform and the Olympic heat, many brands, including Coca-Cola, have used the momentum to make their brands more attention and exposure. Recently the industry hotly debated the same uncle, Li called beast financing events and a variety of god-turning ads, Huang Lei said early prediction of a similar trend, about a year ago with the same uncle carried out QQ browser platform soft text advertising testing, browser-based user insights and accurate recommendations, the interactive rate increased by more than 10 times.
The hardest young people to deal with, QQ how to play with them?
In 2016, the Effie Award (Greater China) awarded the entire award to Leo Benaud for the unified "Little Student Integration Marketing Case", which the judges considered to have been a great success in post-95 marketing. QQ space should be the best representation when it comes to Tencent products with the highest density of young people.
As China's largest social platform, QQ Space has 652 million monthly active users, mainly in the post-90s. Huang Lei believes that to get through the interaction with young people depends on four major factors: users, traffic, data, advertising patterns, he carried out a detailed analysis of these four points.
▷User:QQ space users are mostly young 95, with a generation ahead of the consumer view. Compared with other platforms, QQ space is more suitable for young people to share a variety of unbridled things.
▷Flow:QQ space was born 12 years ago, and it has accumulated 652 million users since its birth. Traffic and traffic efficiency generated by relying on a large number of users and technologies have also steadily increased.
▷Data:Based on a large number of young users, QQ space has a comprehensive insight into young people's interests and behavior.
▷Ad form:QQ spatial information flow advertising has a variety of product forms, covering China's new generation of all-weather living and working scenes, and in line with the characteristics of the post-90s crowd to establish a brand and TA connection. Young people pursue quality of life and focus on browsing experiences - feed native images/video ads incorporate brand information into friend dynamics and get the natural attention of young users; immersive video streaming ads correlate brand tuning with user hobbies to create a movie-watching experience to deepen brand impressions; and young people pursue new and quirky - micro-dynamic Multi-figure carousel advertising using limited display space, in a more flexible and innovative way to focus on consumer attention, to meet the needs of brand innovation promotion, young people show personality, deep self - brand page card advertising through the transfer of user QQ space nickname, so that the brand and users one-on-one conversation, to achieve the spread of thousands of people.
A wide range of crowd coverage, accurate user insight, the new interactive scene, these three capabilities, so that QQ, QQ space, QQ browser, etc. are becoming the most sought after by advertisers marketing positions.
Social advertising is reshaping the entire advertising industry, driving the transformation and upgrading of marketing models and business thinking. Tencent social advertising is now one of the best connectors for marketing and users. It's a challenge and an unprecedented opportunity for partners.
For more exciting content, follow Tencent Social Advertising's official WeChat: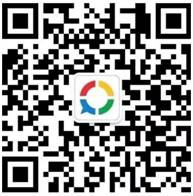 ---