The best ad is to make big news, and the Prairie Meteor Shower shakes us up again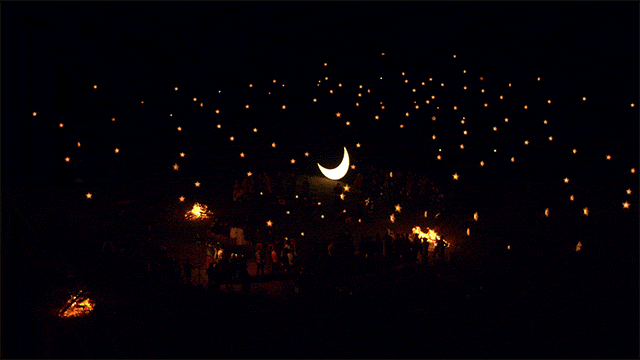 Author . . Sanchuan

Source . . Global advertising circle
Without wine and the moon, there are only three Tang poems left
Li bai. 、Du fu. 、Li He 、Wang wei. 、Wang Bo 
Gao shi. 、Meng Haoran 、Liu zongyuan. 、Li shangyin 's. 、Bai juyi. 
He Zhizhang, Wang Zhizhang, Du Mu、Wen Tingting
I can't write poetry
It's the same reason hunan people can't fry food without chili peppers
Literature depends on the wine moon
100 wines, 100 tomorrow, 100 wines and 100 moons
Modern people explain that wine and the moon are in ancient Chinese literature
The most common traditional images, so appear more
But all good and not good is with wine and the moon
Li Bai, who wrote a hundred poems, left behind a lot of wine and the moon
It is also said to be because of drunkenness, happy place to go, fishing for the moon in the river
It's a afterthought to drive around here
The lights of the city are no longer bright, nor can they be poetic
Raise a glass to invite the moon
It's still a poetic yearning for us sitting between the office buildings

There was a group of young men who had made up their way to sex twice
From "Late Night Canteen on the Great Wall" to "The Prairie Meteor Shower"
From the first season to the second season, the moon is still that moon
Beauty is not the same beauty
The third season is said to be "The Moon at Sea."
Imagine the sea, the moon, the end of the world constitute a magnificent mood
Take a closer look at the first two seasons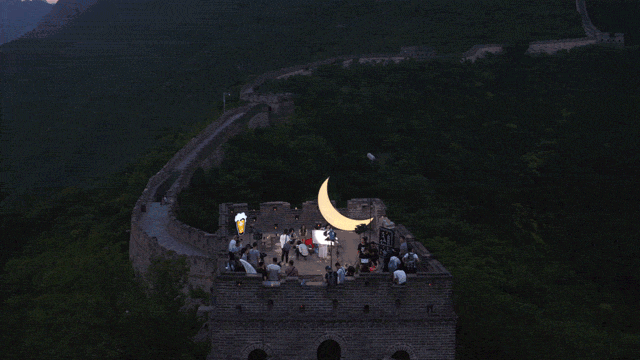 Season 1: Late Night Canteen on the Great Wall

The TV series "Late Night Canteen" was released
Encounter june Waterloo by netizens spitting grooves
While many people are still discussing what belongs to Chinese-night canteen

A group of young people have made it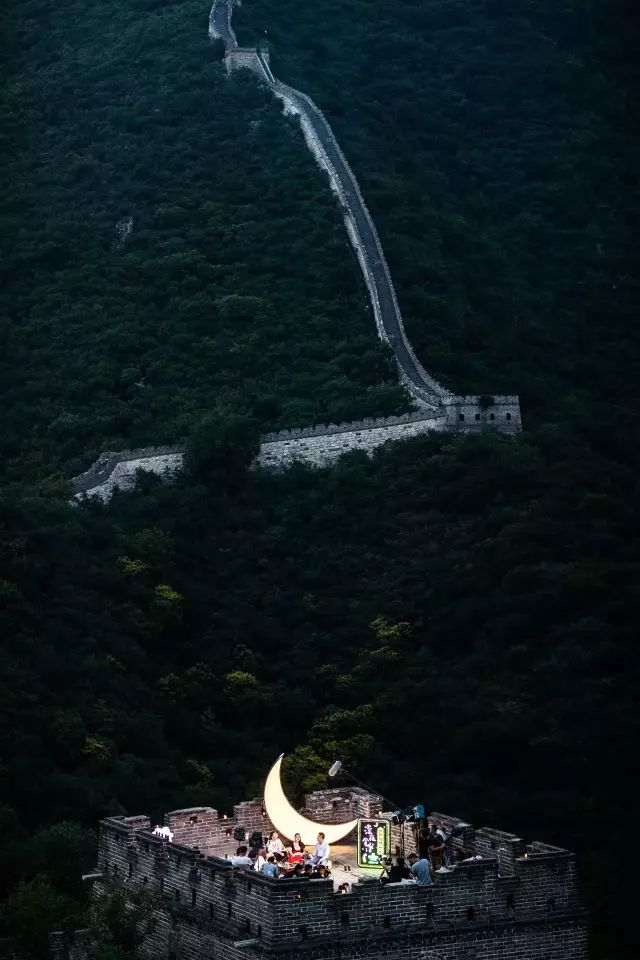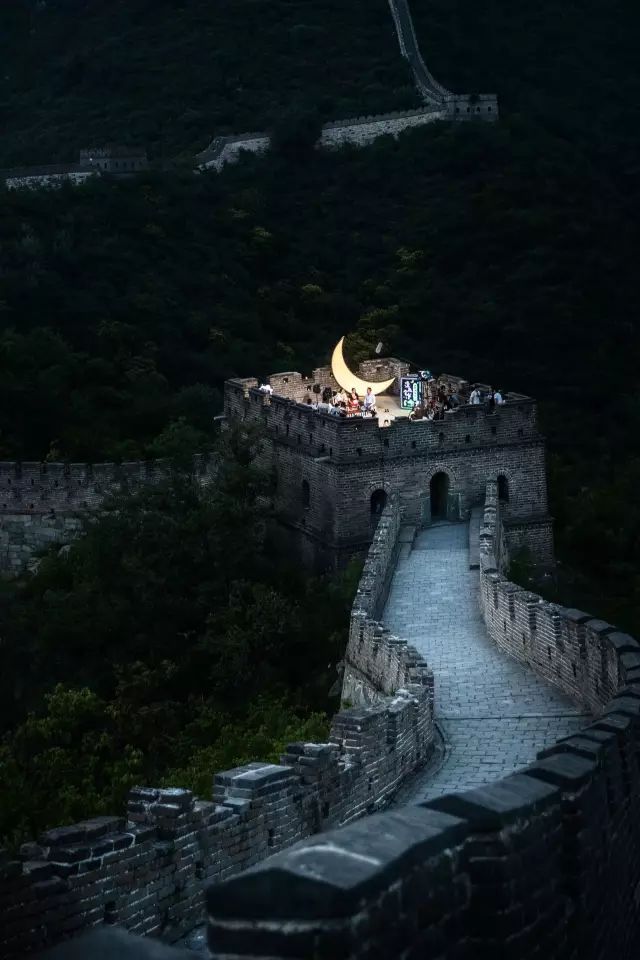 The Great Wall of Mutianyu, Beijing
It is the longest Great Wall in China
On Monday, on a thunderous night, they wrapped up a great wall
A large moon was installed, and the sign in the late-night canteen hung
And make it the most beautiful late-night canteen in the world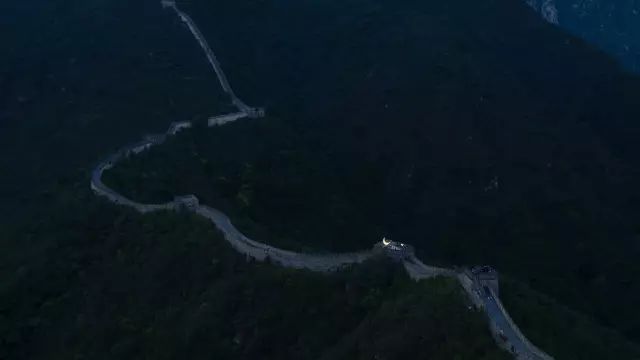 It was dark
The big moon that falls on earth adds a little poetry to the ancient Great Wall
Overlooking from above, mutianyu Great Wall fire platform
Surprised by a big moon, looking out of the sky from a distance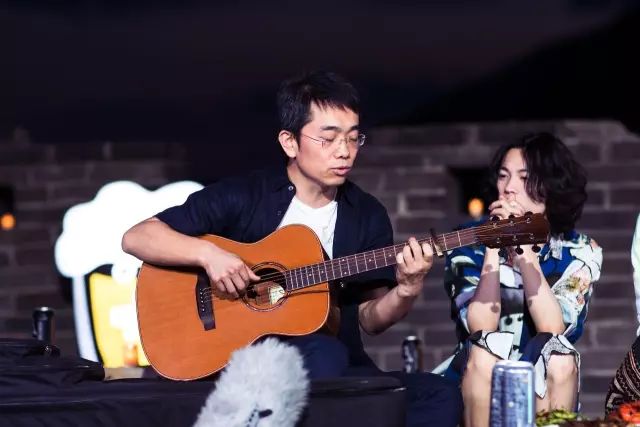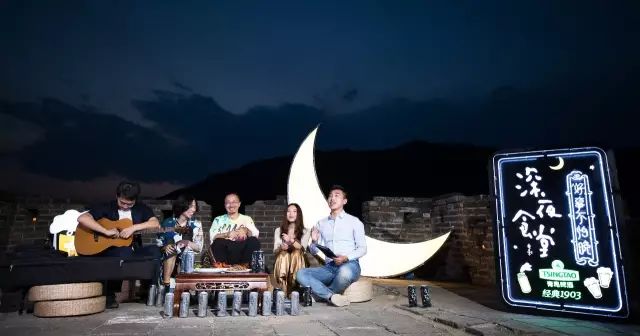 On the great wall of Mutianyu in Beijing

Invite singer Zhang New Year to sing the theme song "Late Night Song"
and a group of artists and musicians from different fields
Variety people drink and chat in the Great Wall to play live

The night was broadcast live on two more videos
Attracted 10 million netizens to join
It's the most participated late-night canteen in history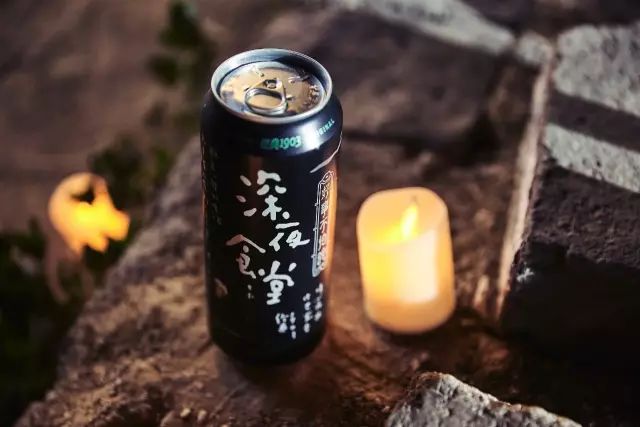 And on the Great Wall for the first time

Tsingtao Beer Classic 1903 cooperates with the movie "Late Night Canteen"
Limited Edition "Late Night Cans"
And invited stars Huang Xiaoming, Hu Haiquan, writer Anthony
From media man Wang left center-right writer Li Wei, cross-media artist Zhu Jingyi
Chinese advertising godfather Mo Kangsun, musician Zhang New Year
Two more canteen Li Ming, old things Jun
Wait for 10 people to jointly launch a personal custom-made - story tank
Tell everyone a late-night story about a good thing that's not afraid of being late
At the same time quickly in the social circle to lead the topic "Chinese-night canteen"
Launch a 100-flavored late-night story collection
Put the netizen story in the jar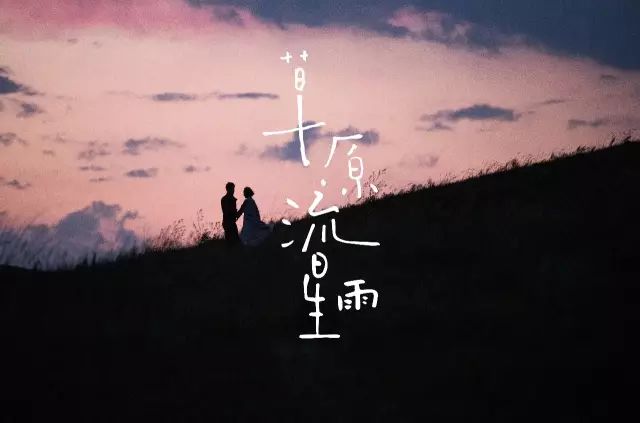 Season 2: Prairie meteor shower
On the eve of the seventh night, inner Mongolia men made a "starry sky" confession
There's been a prairie meteor shower for her.
Netizens comment
Deer 4: Instantly moved...

Self-clarification: Hey, it's really heart-wringing
Cheng One's little prince: accidental love, not by accident you
The boy in that city: Because there's no comparison, there's no harm.
Pet Baby Yi: Good envy, I also want to see the prairie meteor shower
Brave and kind fairy: It's so romantic, I just don't want to be single
Miss Cebu is not a strange woman: sister's, the married man actually looked and cried.
Spicy sin makes me swollen: It's too much to play with, it's romantic. 

Fireworks March Smoke and Rain Jiangnan: #七夕节 The original is the best look of love.
Positive Energy on the Road 1314: The night with the original Ulaanbaactiono is perfect!
Also Sen: Prairie meteor shower feels really beautiful.
Childly little sister-in-law: really romantic ah, the original Inner Mongolia people can be so slommy, I thought it would be that kind of very direct
Mengbao is a good baby: I am also from Inner Mongolia! I want this boyfriend from Inner Mongolia, too!
Cheng Yukun: Why my prairie night is to drink to lie in front of the yurt . . . doge bonfire party is over I didn't wake up
I love learning to learn: this scene is so beautiful ah 
The wind and rain fell smartly: look super beautiful 
Ye hong red fire: I should not point in ah, only the envious ingredients of the "sad" (sad)
There's a beautiful you on earth: it hurts
- Gulf Lovers: Abused Insanity . . . . . . . . . . . . . . . . . . . . . . . . . . . . . . . . . . . . . . . . . . . . .
The sheep's really good girlfriend: Jealousy makes me look completely wrong
Dung fight bar Lan youth: How to see these are a grain of dog food, relentlessly patted in my face
You Yanyan: s no for 18337339461 Wow!! (Tears) You see
The sheep's really good girlfriend: the little cuteness in the table, you look at people
@Shirley菓菓: This can be counted as "someone else's boyfriend" (laughing haha) this atmosphere is great, the song is really good
Bay Lover: Sure enough, good boyfriends are someone else's
Ugly Beauty's Life: It's Really Someone Else's Seven Nights.
White Rose: Really envious Oh, typical boyfriend of someone else's house.
Do the best little public initiative: good romance ah, really good romantic, but unfortunately are someone else's home
Long years you: Why should i abuse myself as a single dog!
White Rose: The picture is so beautiful that single dogs pretend they can't see it.
I want to have such a boyfriend, too!
The difference between the masks: yes, who wants to be single with such a boyfriend?
Unique rice: Zema Pentium, singing about wine, this seven-night fun
Mushroom Cloud at source: I also want such a romantic seven-night (laughing without saying a word)
Can't get the blue mouse: I hope my boyfriend can give me a confession of this big scene. Oh, the future boyfriend. 

The human feeling is as thin as a piece of paper: learn, learn more can propose after the "hip-hop"
I hope you will eventually be gentle by the years: this is really a romantic seven nights ah, girlfriend must be moved to death, but the heroine is not me 

Graduation is thin: what a special seven-night festival.
The world of male voice, every girl wants it! Very romantic, very attentive, love needs to operate.
Gigi's Princess Disease: How nice it would be if I could do the same on seven nights
Little crocodile's meat: good romance ah, girls must be very happy, bless them.
In the heat of the gift certificate: snoo run around love does not need too much
Thick is not thick: confession, need to be careful. Not the pale of language.
Xiaomi grain wheat field: I only care, this set down, how much will it cost? Why am I so vulgar? Haha
My ten-year contract to you: silly people have silly blessings ah, you see such a romantic meteor shower, who is not heart-tinged (licking screen)
Humble strangers: rice Esby This ad I recognize, hahahahahahaha, I also have Inner Mongolia's man now , there will be uncle will be happy
Mr. Ma: Although it's an advertisement, oh oh still raised his Tsingtao beer
But three don't change the name: #草原流星雨, I heard, prairie bonfire and Tsingtao beer are more 20 oh . . . . . . . . . . . . . . . . . . . . . . . . . . . . . . . . . . . . . . . . . . . . . . . . . .
Anime: If I can take off my order on the seventh night of this year, I'll buy two big boxes of Tsingtao beer.
A brilliant year of worship: It's so romantic, girlfriend must be very moved.
Uncle Murakay: Hold the grass, this romance is to the extreme
Gigi's Princess Disease: Good romantic to say, envy can't stand 😱
Who's going to make me want to wake up: it's so romantic, it's 🌞🌞🌞
Heart warm you: This kind of scene will really be moved to death
Spicy sin makes me swollen: It's really about picking the stars out of the sky for you, so romantic
Strawberry-flavoured bubbles: This is romantic love, very envious of it.
The old play bone in the love scene: very attentive ah, I will also propose to my girlfriend like this.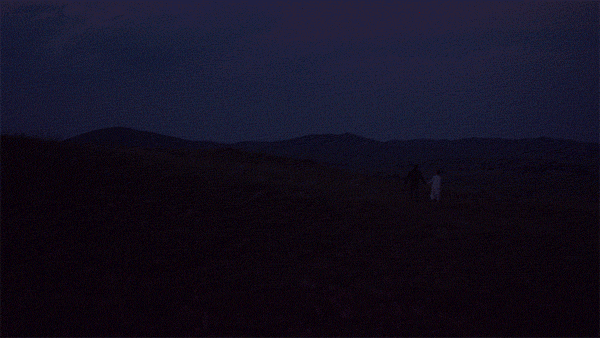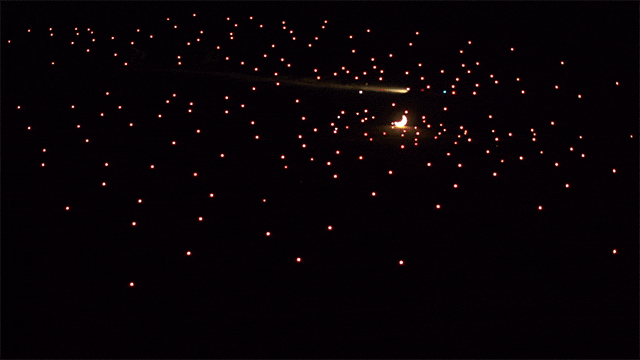 Stars and moons are scattered over the 4.35 million square meters of grassland

The meteor shower crossed, flashing only for you
Bayar led his beloved girl up the hill

An unprecedented "savannah meteor shower" is just under sight
It's not romantic
The girl crossed three thousand kilometers to the depths of the grassland in search of the Mongolian man in her heart
I didn't expect to meet her on such an unforgettable night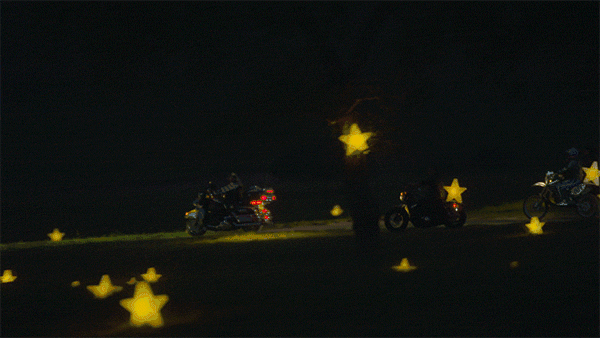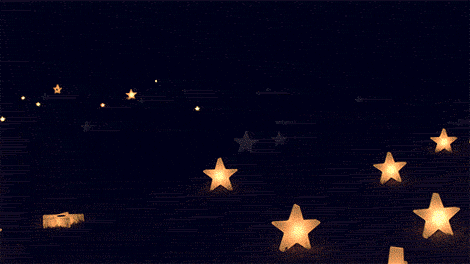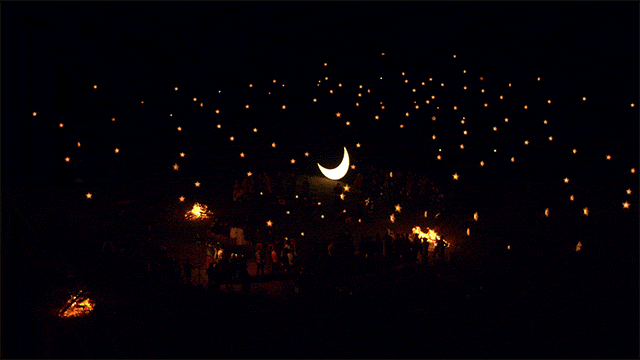 Night.
The blue flag of thousands of starlight installations spread across the prairie, sparkling

From a far look, it was as if a real starry sky had landed on the world
Hange band riders with starlights, step on Harley
The Pentium horses that led the herders on their bikes passed through the stars in a loud voice
It's as if a meteor crossed the earth
A fantastic view of a grassland meteor shower
The vast natural landscape collides with the artistic installations
It produces wonderful visual stress and memory points that people can't forget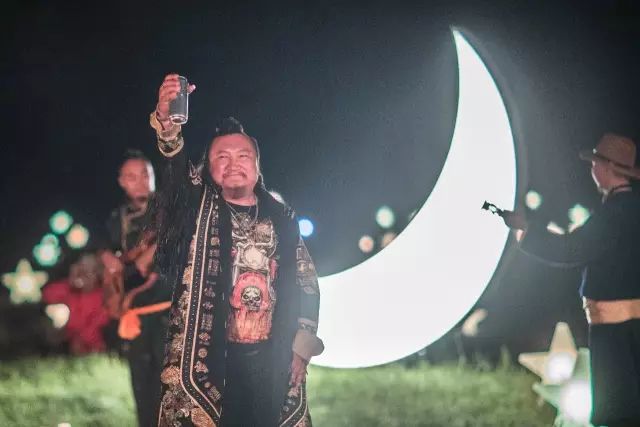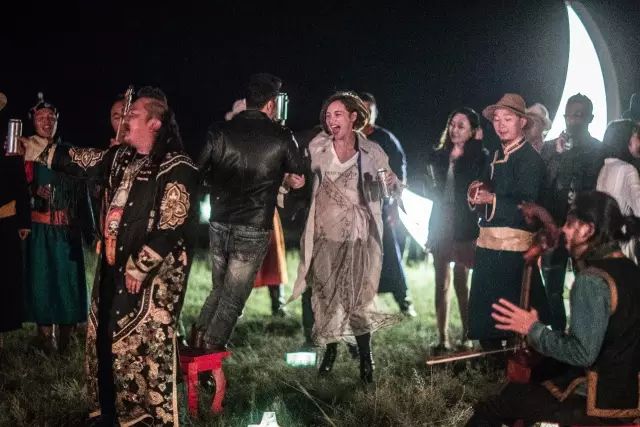 Hange's band sang while drinking

A Song of Ulaanbaator's Night
Take the prairie into a romantic seven-night night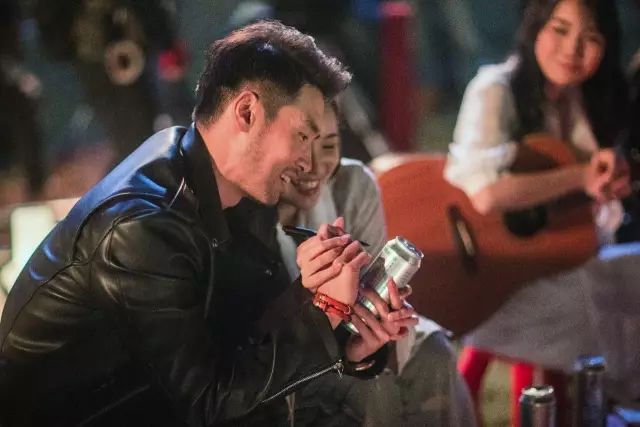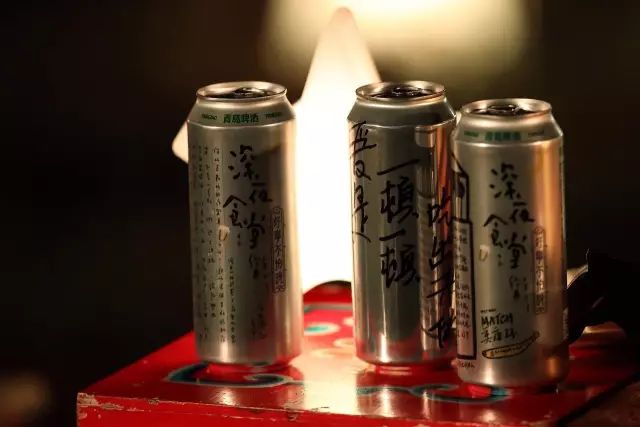 Herdsmen set off bonfires, sang and danced, and drank Tsingtao beer "story cans"
Talk about the story, write down the star wish, bless the beautiful love
Spend a romantic prairie late-night canteen together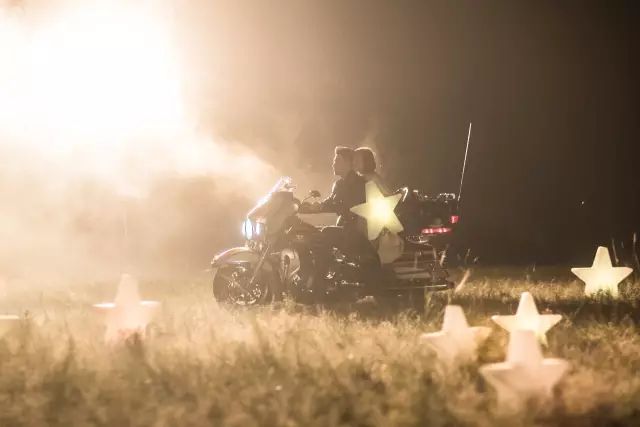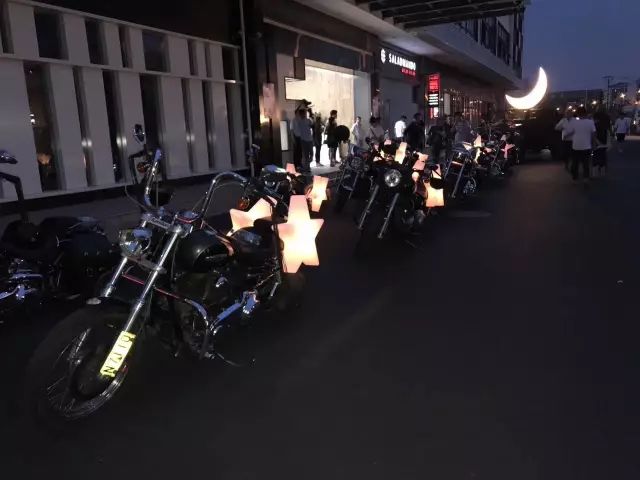 The night of the seventh night
The prairie meteor shower came to Shanghai
"Shanghai Meteor Shower" live
A fleet of 20 Harley meteor showers filled with stars and the moon
In the July Eve festival to help netizens realize the "star wish", for them to send love and food
The day attracted 10.6 million viewers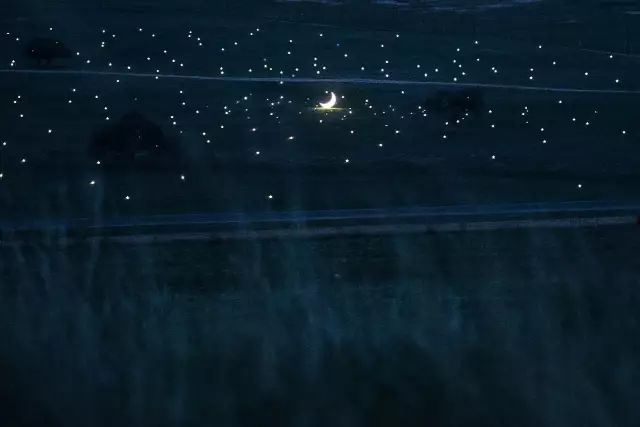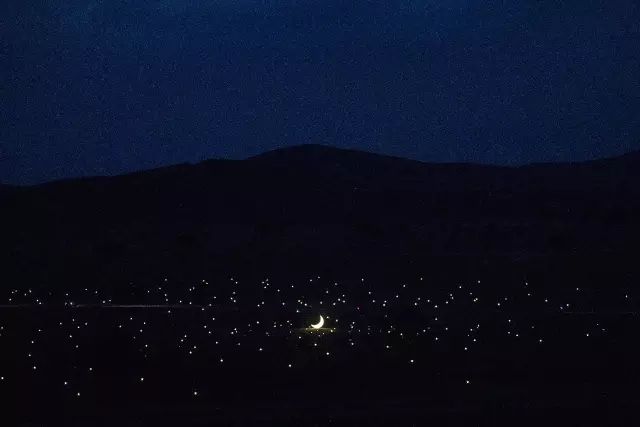 Wine and the moon

It is the dialogue between the young people of modern literature and art and the ancient literary people
Wine is not afraid of the alley deep
To smell the smell, admire the diners who come to taste
Who says you can't interpret a feeling?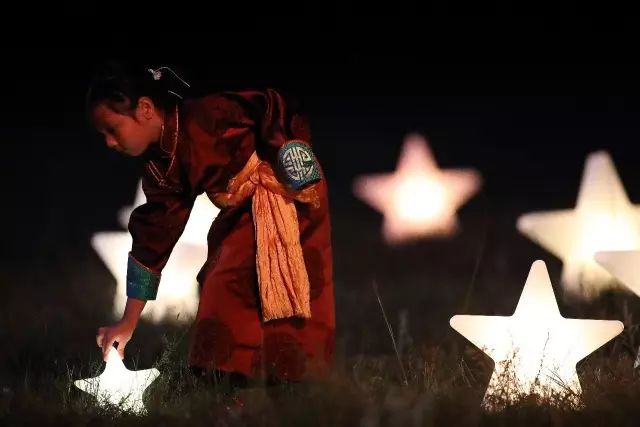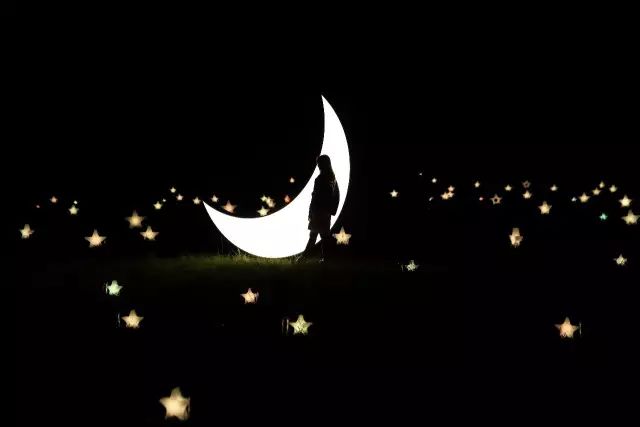 Tsingtao Beer has long worked with the film version of "Late Night Canteen"
But the film won't be on until September
June-August is the peak beer sales season, so decided
June and the TV version of "Late Night Canteen" went on sale simultaneously
The broadcast caused a large number of netizens to spit slots
Tsingtao beer trend led the Chinese late-night canteen" topic
And quickly create a "late-night canteen on the Great Wall" event
It has attracted wide discussion and attention
In August, the topic of "late-night canteen" was no longer called
Choose to create hot marketing at the Festival of the Seven Nights
Launched Chinese the second season of "The Prairie Meteor Shower" in the late-night canteen.
To "Inner Mongolia men to create a starry sky confession" news
With romantic love stories, impress countless netizens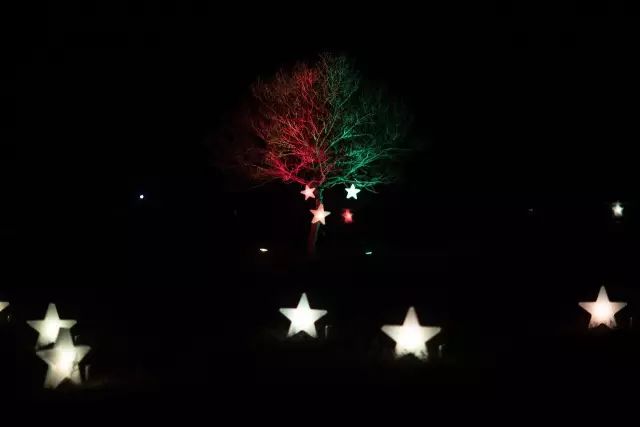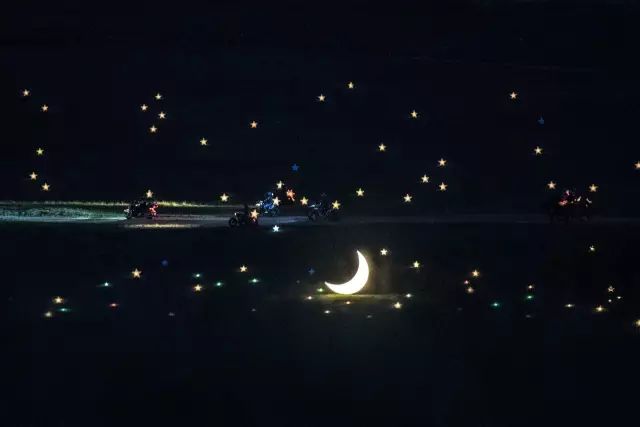 After watching the above two seasons, both are impressive

A new weekly article says that "the clingers die, the flexible live."
"From the point of view of marketing success, pure IP cooperation
Film implants are more like a gamble

Brand marketing teams must consider whether they should stick to IP
Do a good job of implanting in film and television resources to do a good job of drama
Or can be flexible view of IP power marketing
Mastering ip potential on the periphery can set off a discussion of topics
and how to guide and change the direction of your strategy when you encounter problems/negatives
Keep brands connected to consumers
Judging from the performance of Tsingtao Beer as an "off-site sponsor"
I think they are a flexible marketing team
Know more about social communication, know more about young people's preferences.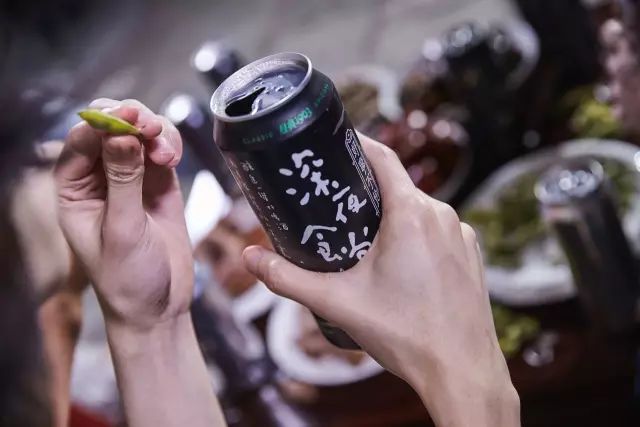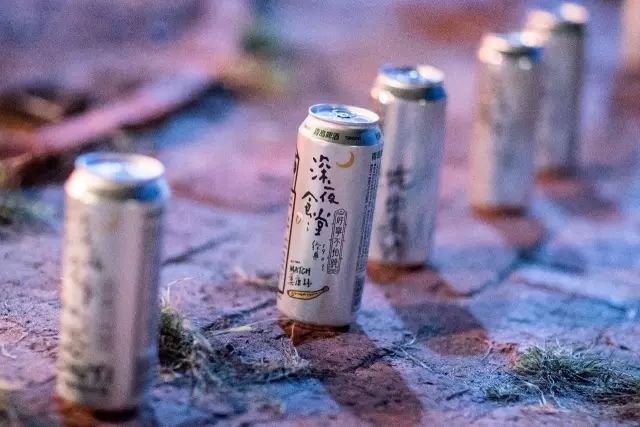 Tsingtao Beer was produced as an off-site sponsor
A late-night jar printed with a late-night canteen
And catch up with TV dramas, simultaneous listing
Late-night canteen black "late-night tank" products on the market
A large number of netizens were captured
Tsingtao Beer is perfect for market segments
In the field of sales channels for short-term soldiers
This "late-night tank" is a strategic forerbes in the minds of consumers
It's not just about taking advantage of the momentum, it's about taking a position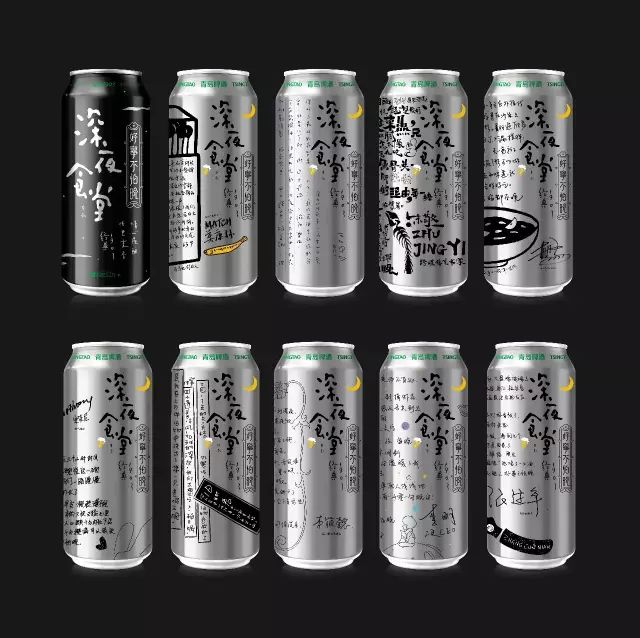 The late-night canteen is on
Consumers, in particular, are extremely disgusted with their advertising implants
Tsingtao Beer quickly launched the Chinese-night canteen" topic
Collect the 100-taste story of the night most representative of China on Sina Weibo
Everyone has created their own "story tank" on the can
Successful boot UGC
Interact with web names on social networks
Season 2 is in the love atmosphere of seven nights
Tell a good love story
Use the topic of "savannah meteor shower" to attract everyone to write down the star wish
Flexible response, clever use of social opinion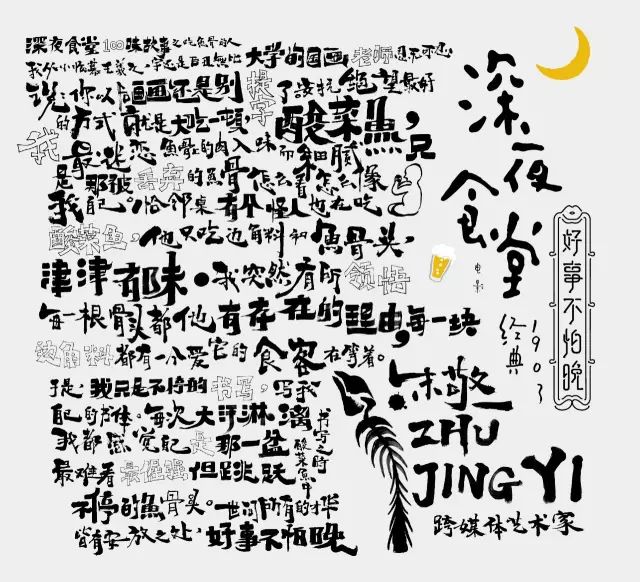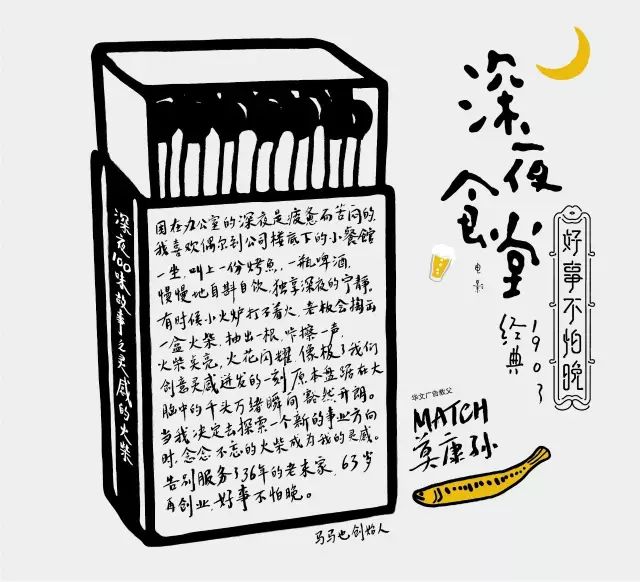 After the IP drama 1st, whether it's praise or spitting grooves
The discussion will not be hot for more than 2 weeks
Tsingtao beer is the fastest again
Made a "late-night canteen on the Great Wall" to detonate the network
As a news, not an advertisement
The late-night canteen on the Great Wall has a very strong memory point
And based on Chinese elements
In contrast to the Japanese version of the bistro-style late-night canteen
This is also more in line Chinese the concept of a late-night canteen
Tsingtao Beer is relative to its competitors
Berwick is the most Chinese, the most characteristic of a differential position

And in the second season
At a time when the market is no longer paying attention to late-night canteen topics
Instead, it's about re-created a "savannah meteor shower" news event in the run-up to the Festival

Detonate the network again
The late-night canteen on the Great Wall attracts media interest with art
Prairie meteor showers attract attention on the topic of seven nights
It's better to create an advertisement than to create a big news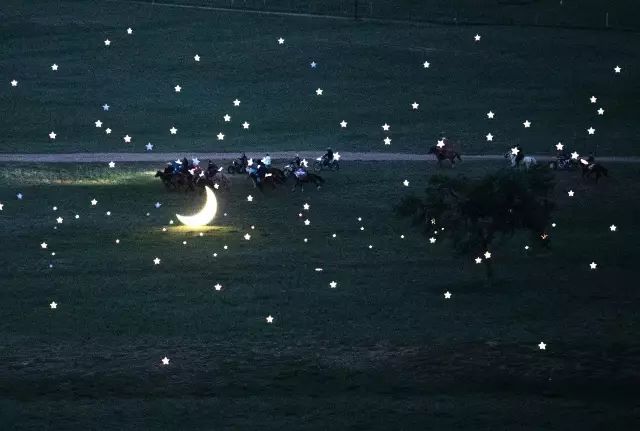 The big moon in the late-night scene contributed a lot of memory points

Great Wall, grassland with the elements of the moon was given a poetic scene

Also formed Tsingtao Beer's own unique ip image
The information channels that users face tend to fragment
Users receive more stimuli than ever before
A simple image of the moon
Having a strong recognition visual ICON is amazing
This also coincides with the sky and space team has been the creative philosophy

(The above section cites the Vincent argument of the advertising observer) 
Big ideas create super symbols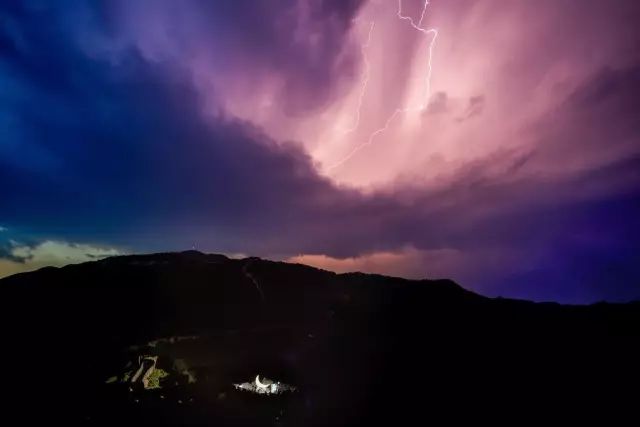 At different stages though with different topics appear
But the product theme runs through it all the time
Slowly tell the story of Tsingtao Beer Classic 1903 carefully slow brewed chronic sub-beer
And his 100-flavored story of "Good Things Don't Fear Late."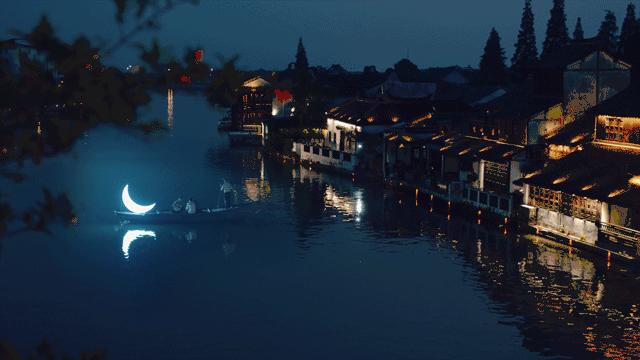 An advertiser with unique ideas and marketing says so
"This case is great, from spreading the sense of form and his icon image
As well as product packaging to sales is very good
Rarely a good case"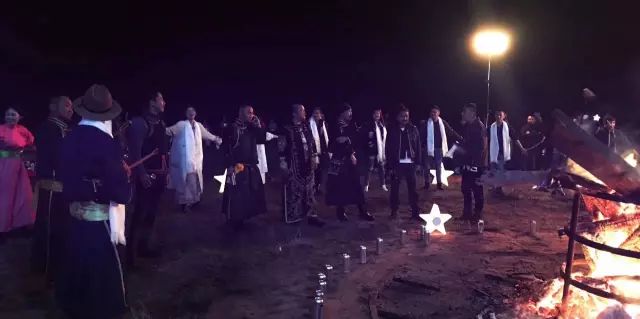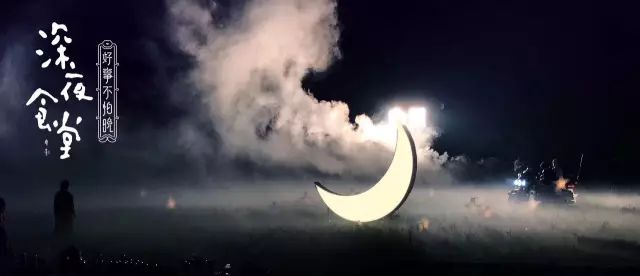 There's wine for the next time in a month
Good things are not afraid of being late

The Chief Brand Officer is in sync: Baidu 100, today's headlines, a little information, NetEase, Sohu self-media, Sina financial headlines, UC headlines, daily express, penguin self-media, interface and other self-media platforms.





Entrepreneurship, Creativity, Innovation




Internet plus brand marketing interactive communication platform.

Provides the latest marketing methodoology, brand cases, professional courses and services.

For contributions, reports, content cooperation, please contact QQ:45973714
---