Huayang United Creative Director: The best advertisers are not in the advertising industry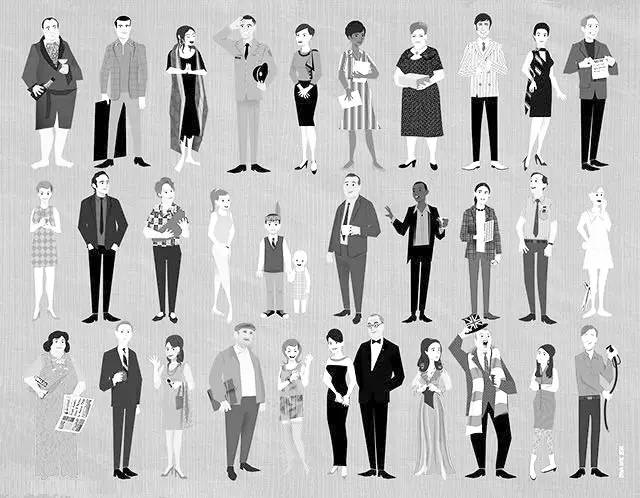 This is an advertiser's ad note
1, in this creative threshold is getting lower and lower society, creativity, more and more like a craft.
2, advertisers usually think too much about how to do, and think too little about why to do.
3, advertising is decoration, is beautification, is a waste... Even if the advertisement is a toxic gas, it is only the gentlest revenge on society.
4, advertising is an indip for insight into the world, is a quote about desire.
5, when brand social media communication has become the norm, every advertiser, have become Murakmura's spring tree described as "snow sweeper."
6, design thinking, many are encouraging designers to give up creating the physical home in front of them, and to pursue a non-related to their own castle in the sky.
7, advertising can be luxurious, can be simple, can be vintage, can be no logo. Brands need to find their own style, style is the brand to talk to the world posture. Style determines success or failure.
8、广告,等于keep stupid,keep simple,keep fresh。
9, advertising awards, is the emperor's new clothes, but also in the eyes of children lies.
10. Creativity requires both intuition and thinking. Intuition is like the body itself, thinking is like a shadow, and your mind will take you where you want to go.
11, the new generation of advertising maniac, is the classic Sir John Hegarty, the manufacturing trend of Jim Riswold, innovative engine David Droga ... They not only made history, but also created the future.
12. Creativity needs inspiration, You are what you eat, but inspiration is just a reflex on food.
13, too many people look something, too few people see something.
14. Creativity comes from life, just like water in water.
15, advertising is an expression, the most intuitive is the form of advertising, the core is advertising meaning, the most important thing is the emotion conveyed by advertising.
16. Don't look for idea, let it find you.
17, advertising is not a kind of industry, industry is anti-human, is the strangulation of creativity, this is the advertising industry To be, or not to be paradox.
18, digital advertising, social media advertising, mobile advertising, big data, despite the variety of names, but they are also in their own Renaissance, all forms will return to people-oriented.
19. The relationship between media and creativity is like going back to the days of "division", now into the era of creativity as media, and multimedia.
20, advertising is to give meaning to the purchase, whether deep or superficial, but deep expression, often cover up the superficial soul.
21. The relationship between advertising and products? Advertising is also a product, even a fast-moving consumer product.
22. In the future, creativity will become more flat and fragmented... Perhaps the future will enter an anti-creative generation.
23, Smart ads are not ads, Smart ads are topics.
24. Why isn't George Orwell's 1984 2046?
25, we all like to see beautiful houses, in fact, advertising is invisible architecture, it should be aesthetic responsibility for people's vision.
26. Advertising has only common sense, no theory, and if so, it should also be in anthropology, sociology, or philosophy.
27. Advertising is the art in the eyes of scientists, but it is the science that artists think.
28. If you think your client has no taste, sell him your idea!
29, if selling is a kind of "rape", feelings are a kind of decoration.
30. The term "advertising creativity" can no longer define advertising creativity, just as graphic design does not define visual communication, perhaps it should be replaced by "brand creative communication" or something else, because you see more and more creative forms, not advertising in the traditional sense, but movies, architecture, installations, interactions, social innovation or something else.
31. The future belongs to small creative companies such as Party, Anomaly, R/GA and Frog Design.
32, technology is important, but never as important as the media preaches, and most people think.
33, in this era of losing the threshold of professionalism, all people are creative, the number of rotten works is almost a hundred times the number of good works.
34, when the information is extremely flooded, advertisers in addition to the brand advertising, but also for their own works advertising, do not know whether this is the sorrow of the times, or the industry's depravity.
35. If you want a TV ad to sell, it's like asking prostitutes to beg.
36. When can we shoot ads like Eric Humai, Zin'an Zin and Godard?
37. A highly developed creative civilization exists on every street, every building, every convenience store, every gallery, such as Tokyo, not in newspapers, magazines, televisions or mobile phone screens.
38, the Japanese designer advocated the 侘 "silent wabi sabi" aesthetic, in China is often understood as "sexual cold" style.
39, the best advertisers, perhaps not Graham Fink, Lin Guizhi, Ito Shishu, but Kawakubao Ling, Yamamoto Yoshi, Ando Zhongxiong or Kuhas, the best advertisers, are not in the advertising industry.
40, when the world began to dance, I found Walter Benjamin's One Way was the prototype of microblogging.
Author: Zhu Shiwei 
Several English users original content, reprint please comply with the specifications
Several English network and member original content reprint format requirements . . . reprinted to the website or WeChat :
1. Mark the author and the number of Links at the beginning of the article;
2. At the end of the article, add the introduction of the number of English network: digital.com: a digital media and career recruitment in one of the information platform. Content covers marketing, advertising media, creative design, e-commerce, mobile Internet and other digital-related areas. 
3. If the article specifically indicates that it cannot be reproduced and needs authorization, please contact the author himself!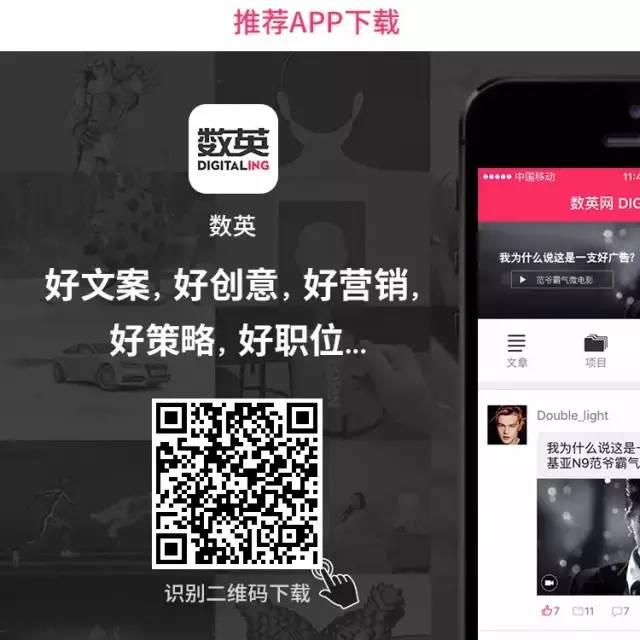 Click to read the original text:
More articles, more projects, more industry recruitment
---