The 26th issue of advertising circle intelligence, free to receive!

In the past two weeks, mobai's CEO has left after the group's acquisition of Mobai; the two co-founders left before Xiaomi went public; and Facebook has been hit by a crisis of confidence. A series of events made us feel the calm of the past two weeks, so what happened in the advertising world?
For example, what's new in the advertising world these times:
Coconut Tree releases 2018 brand ad
The "Fearless Girl", who won eight Cannes awards in one go, moved in
In 12 days, the idol practice student has won the first endorsement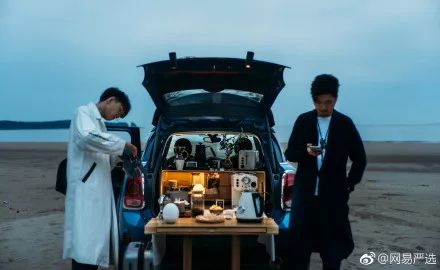 For example, the successful marketing scenarios you should know:
Do you know why Slogan, which was used six years ago, came out again?
MINI has created a "wild life on the tip of your tongue", which may be the life you yearn for
Sold out in 16 seconds What kind of drugs does Supreme give consumers?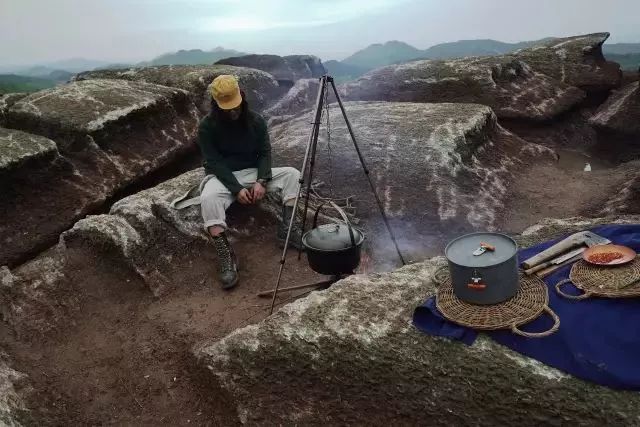 For example, the dry goods you should know:
Fanta - want young consumers to like you? Then play with them! 
Chivas - internalizing the brand into a way of life that perfectly interprets "creative extravagance"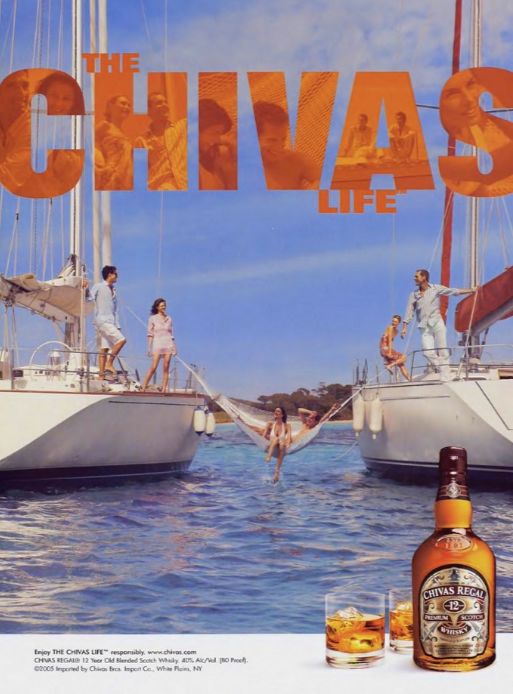 ---
What exactly is Big Creative Intelligence?
Origin Of Inspirationit's a semi-monthly magazine launched by Big Idea,We hope to use this magazine to provide more inspiration for your creative work and life.
This electronic semi-monthly magazine containsOur carefully selected and summarized quality brand strategy, the big events in advertising and marketing over the past two weeks, the quality of the text you've missed, and the cold knowledge to talk about it.The original file can be left in the background message "Intelligence", you can get the download address (free of charge). )
What can I see in Big Creative Intelligence?
Big Creative Intelligence is divided into four columns: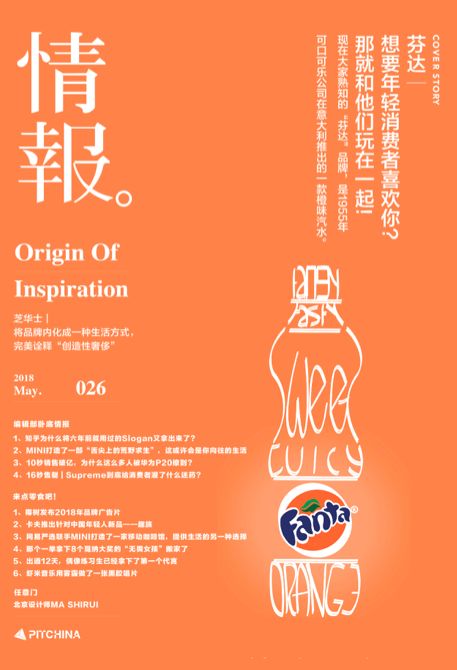 Cover story, as the name implies, is what the cover paints and what we say! Each cover story we push 2 brand stories, generally from the overall strategy, but also with a case show. A brand that can be known must have its own characteristics and places to learn from, and we'll summarize them for you in the cover story.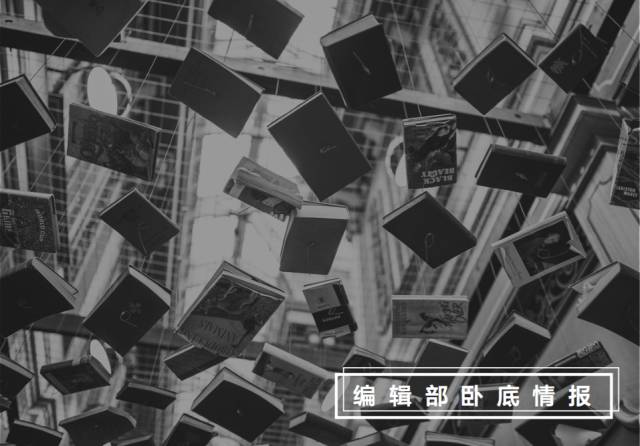 The content here is all from the undercover editor's big creative content compilation on the front line of information, who has selected four of the most worthy articles from hundreds of articles over the past two weeks. In the age of information explosion, we should read more delicately!
Let's have some snacks! 】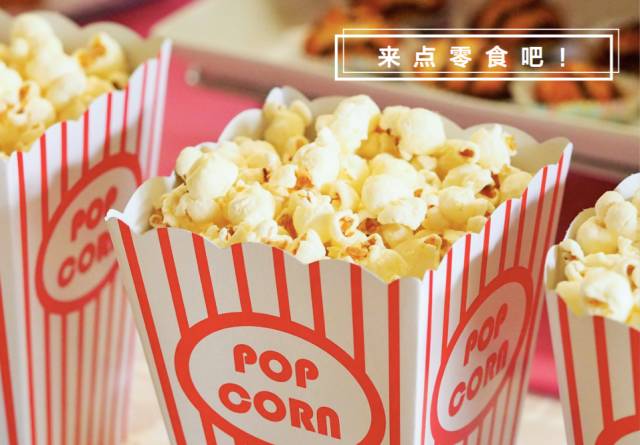 Every day there are so many new news, new ads, most people don't have time to look at it one by one. Therefore, we have created a "snack platter", the past two weeks to let you fully grasp the events in 5 minutes, advertising, fashion, science and technology, art, marketing, a net!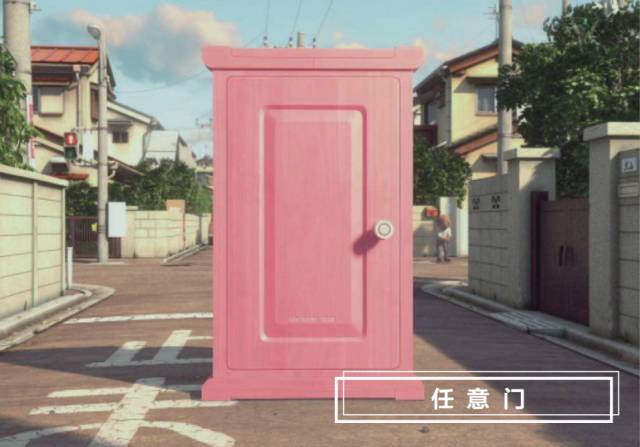 What niche artist's work, what fashion history corner material, what should know should not know the little knowledge, what should master should not master the small skills. It's all said to be arbitrary, so here's the egg.
To get all of the above, you just need to...
Actually, you don't have to do anything,
Because we areFree.Issue!
How often does Big Creative Intelligence come out?
Half-monthly issue, January two issues!
How can I get a positive issue?
1、You can reply to the keyword Intelligence in the Big Creative Public Number to get the download address;
2、You can alsoClick on the Gold Member in the menu bar in the Big Creative Public - Get In-Circle Intelligence for Free,to obtain a download address;
———————

PITCHINA Gold Member

Provide the most professional brand creative marketing case study at home and abroad

The case has now been updated to Issue 88
Industry-related people are welcome to join
For gold membership details, scan the QR code below.

Gold membership fee: 240 yuan/year
Current discount period: 199 yuan / year
Push case sets to your mailbox every Wednesday, every month4 servingsBrand case+An egg,It's all mailbox pick-up,Content is mainly brand case collection over the years,Contains.PDF brand communication strategy combing, advertising video, ad graphics, event marketing, etc,The content of the arrangement has strategic thinking.In addition, ITCHINA hosts offline case sharing sessions, member priority registration and membership offers.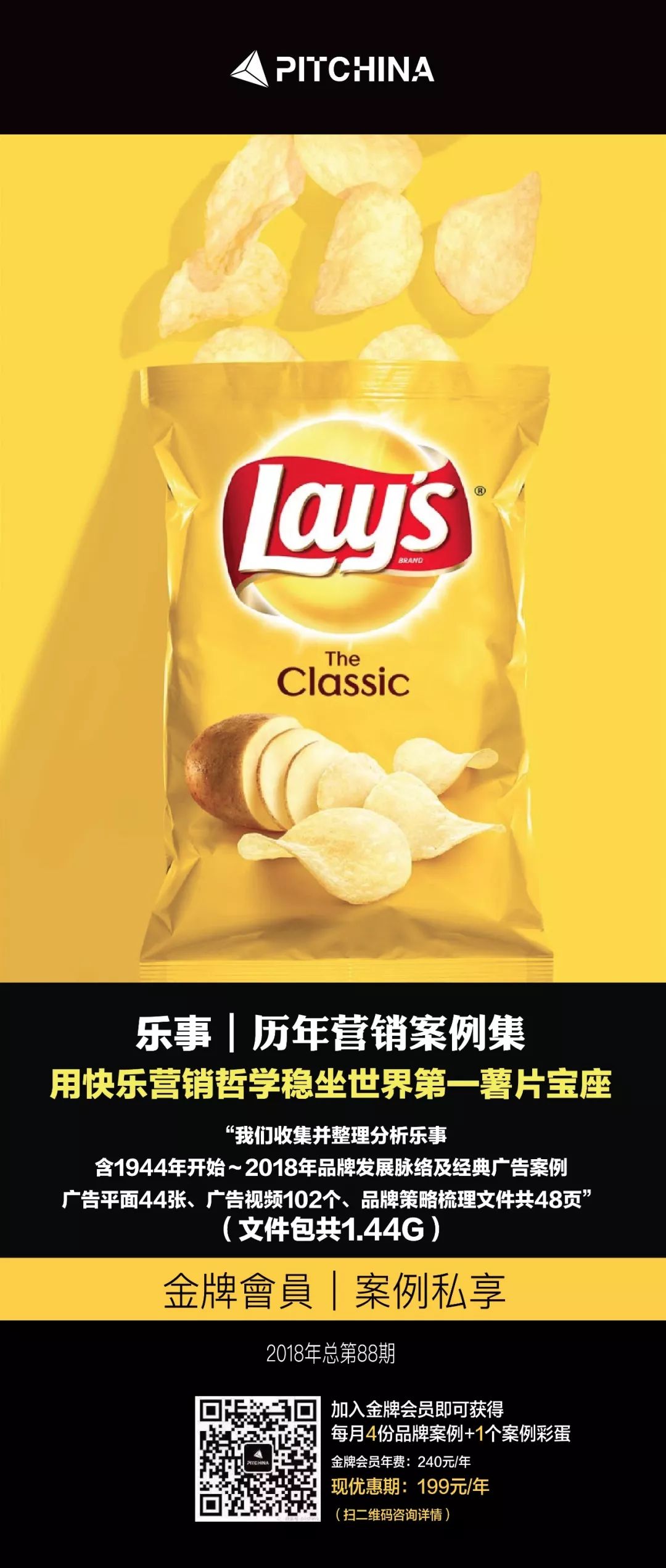 ···
-The End-
···

www.pitchina.com.cn
PITCHINA Ideas is a community of top marketing creatives
It brings together advertising creatives/brand marketers
and people in the advertising industry
In ITCHINA you can share your latest case results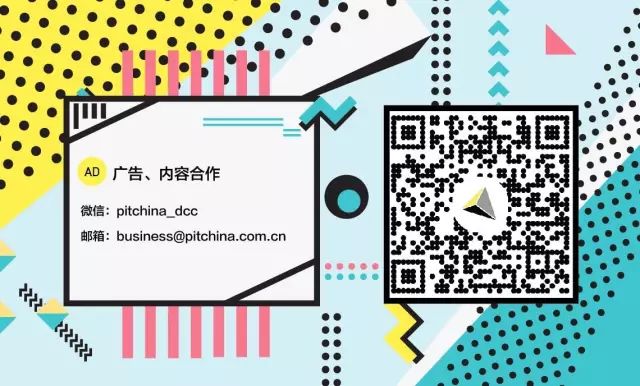 ---