News sent Guizhou Bi Festival image advertising . . Media intelligence
The Oriental Guardian's "City-wide" media O2O service platform went online yesterday
According to the Nanjing Daily, the "City-wide Movement" media O2O service platform hosted by Nanjing Newspaper Media Group and Jiangsu Yantian International Group, Oriental Guardian and Jiangsu Yantian Information Technology Co., Ltd. was officially launched yesterday.
The service platform focuses on "cross-border" consumption in response to the current strong public demand for high-quality products. As the only media in Nanjing with subway channel resources, the Oriental Guardian has a daily circulation of 450,000 copies and more than one million readers, covering six lines and 121 stations of the Nanjing subway.
 Facebook's results overall exceeded Wall Street expectations
In the early hours of July 28, Beijing time, Facebook reported second-quarter earnings, with revenue, profit and user growth all exceeding Wall Street's already high expectations, according to Sina Technology.
Facebook now has 1.71 billion monthly active users, up 60 million from the previous quarter and up 15 percent from a year earlier. On the mobile side, Facebook now has 1.57 billion monthly active users, up 20 percent from a year earlier. Meanwhile, Facebook has 1.13 billion daily active users.
As the number of users grows, so does Facebook's average revenue per user. Facebook's global revenue averaged $3.82 in the second quarter, up from $2.76 a year earlier. Most of this growth has come from U.S. users.
 Zhejiang disinformation platform for two years more than 3000 rumors
According to Zhejiang Online, the "Zhejiang Media Website Joint Disinformation Platform" involving 35 disinformation alliance units in Zhejiang Province has been launched since July 31, 2014, in just two years, the platform has published more than 3000 disinformation messages, Sina Weibo, Zhejiang Disinformation, micro-topics read more than 24 million, tens of thousands of discussions, received more than 2000 netizens reported more than 2000 clues.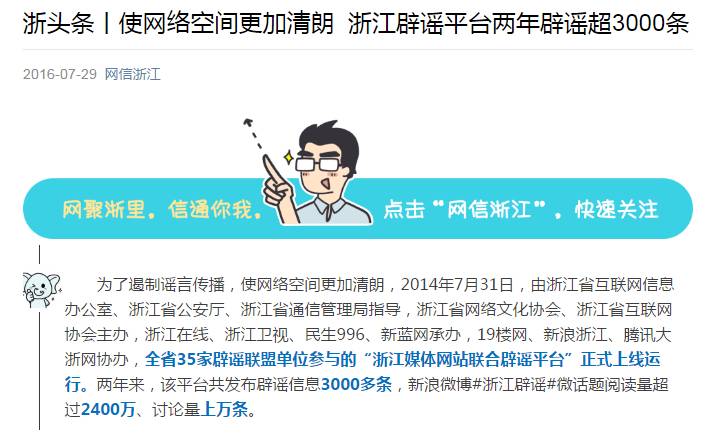 In the "People's Daily, Government Weibo Impact Report for the First Half of 2015", the Zhejiang media website was named and praised for its joint disinformation platform. The report mentions that in order to ensure the effectiveness of disinformation, Zhejiang's government micro-blogs continue to innovate means to dispel rumors, so that disinformation information than rumors more spread and attractive.
 Turkey shut down more than a hundred media in one breath
Global Network quoted foreign media reported that the Turkish authorities issued a message on the 27th, decided to close three news agencies, 16 television channels, 23 radio stations, 45 newspapers, 15 magazines and 29 publishing houses. The judiciary also issued arrest warrants for 47 journalists. Forty-two journalists have been arrested. Western governments and human rights groups have expressed alarm at Erdogan's expanded crackdown.
Resmi Gazete, a Turkish government agency, said on the 27th that the closed media were both national and local. The prosecutor's office on Wednesday ordered the arrest of 47 employees of Turkey's Time newspaper, CNN Turkey reported. Time, one of Turkey's largest newspapers by circulation, was forced to nationalize in March after being accused of being close to the Gulen movement.
  News sent Guizhou Bi Festival image advertising
This morning, under the "Lifestyle" section of the news, an article entitled "Guizhou Bi Festival: The extraordinary generation of beautiful in the mountains" was published, introducing the natural and humanistic scenery of Guizhou Bi Festival. This should be Bi Festival's tourism advertising, under the title with small words to indicate the "promotion."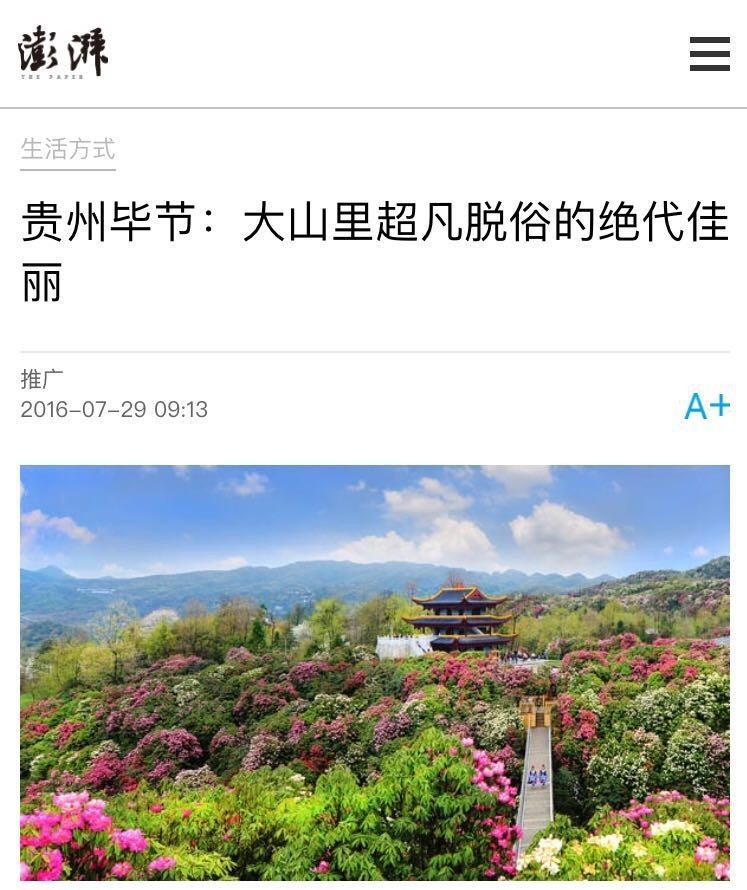 Baidu announced its 2016 Q2 results, and artificial intelligence is the focus of the future
On the evening of July 28, 2016, Baidu released unaudited financial data for Q2 2016: revenue and net profit were 18.264 billion and 2.403 billion, respectively;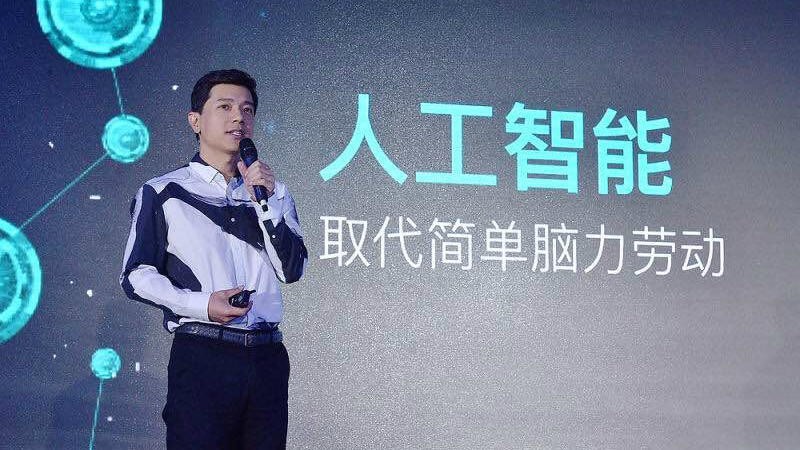 Robin Li was vague about the traditional search business, mainly predicting that the impact of the new regulatory environment on the search business would continue for another two or three quarters. Then emphasize the value that artificial intelligence has been and will produce, "Baidu AI foundation platform has supported Baidu's various businesses, and also greatly improved the accuracy of speech and image recognition." "
The core of Baidu's artificial intelligence platform is Baidu's brain. In addition, in speech recognition, image recognition in the technological leadership, these technologies in O2O, education, mutual funding has been playing a role in improving the moneticization of search capabilities.
"Baidu's brain not only empowers the core search business, but also creates new opportunities for different areas, such as finance, where we see huge potential in education credit, online banking and Internet insurance, and virtual assistants, which apply speech recognition to services and self-driving cars, that will change the transportation industry," Li said. "
Tencent was the first to win the online broadcast rights for the 2016 Rio Olympics
On July 29, 2016, Tencent announced that it has won the rights to broadcast the Rio 2016 Olympic Games on the Chinese mainland network, and that Tencent will broadcast the 17-day event on its full platform.The Rio Olympics will be held from August 6 to 22, Beijing time, with 28 major events and 42 sub-events, resulting in 306 gold medals.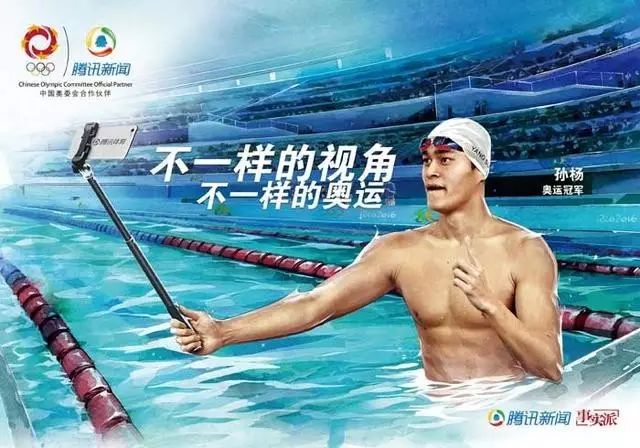 In addition to the event, during the Olympic Games, Tencent's team of more than 100 people in front of more than 100 people in Rio, will join hands with a luxury guest lineup including retired champions, entertainment stars, cultural celebrities, and invite international and domestic media partners to present the Olympic games from all angles and from a live broadcast, Tencent will also bring together more than 40 of the strongest Chinese sports delegations from table tennis, gymnastics, badminton, swimming and shooting. Through Tencent platform, live streaming and other forms of real-time interaction with Chinese users to share the feelings after the game.
Tencent will also combine pan-entertainment elements such as talk shows, game variety shows and reality TV shows during the Olympics to create a variety of unique sports video programs. The talk show "First Time" will invite the champions to tell the story after the race; the reality show "Gold Drive" will feature Aya and the Olympic champion to create a hilarious Olympic party; and the "Champion Express" talk show, in which the champions are on their way to the studio, and Hosts play and interact; the warm-hearted "Rio Home Taste" will invite the athletes' families to cook a homecoming meal for the returning Olympic athletes in Rio; Sun Yang, Su Yantian, Li Yongbo, Liu Guoliang and other 15 Chinese legions fighting for the Olympic Games, a brother and a sister, the generals told the story of growth and spiritual heritage.

Please send your contribution to email: zhanwancheng@newrank.cn
| Media Hot Texts . .
(Backstage reply keyword acquisition)
I don't know The Specials of the Emperor's Bar Happy Net
Boycott KFC Zhao Wei was scolded The prime minister is not as good as a cat
Not at all South China Sea Arbitration . . Spitting Groove Conference
Flooding in the South . . Baidu Spicy Eyes . . Japanese media 
Beijing News Group . . Kimbo is dead Seduce a female intern
 Wang Shi Special Correspondents . . Daily Express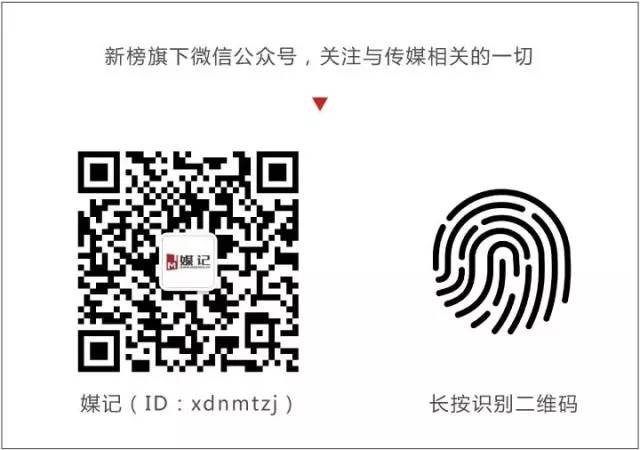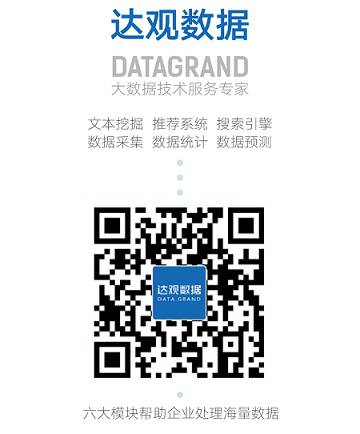 Media Sponsor: Daguan Data
---