WeChat Friends Circle Ad Network is officially launched New list intelligence
Return to the WeChat platform
On August 20th Microsoft announced for the first time its Xiaoice's global artificial intelligence strategy. Microsoft has Xiaoice to a third generation, with a variety of senses, including vision and voice. Microsoft has reached an agreement with Tencent WeChat to launch a limited public Xiaoice version of WeChat's public number. Microsoft announced that it will unlock new features each week to share with WeChat users.

Enterprise-class services have always been Microsoft's strength, more than a year after the launch of Xiaoice, a large number of third-party enterprises have proposed to Microsoft, the hope of artificial intelligence Xiaoice and its mobile Internet services, such as WeChat public number docking. With the opportunity of Xiaoice third generation and the opportunity to return to WeChat, Microsoft this time launched a preview of the artificial intelligence and subscription number solution. With just one click of authorization from the subscriber manager, artificial intelligence Xiaoice can be added directly to its subscription number, and Microsoft will automatically index all subscription number content into Xiaoice conversations through search engine technology.
WeChat Friends Circle Ad Network
August 20, WeChat Friends Circle ads officially launched the official website, and announced the cooperation process, advertisers only need to apply through the official website, audit can access WeChat Friends Circle ads, five-step operation can get hundreds of millions of social traffic. Advertisers intend to run WeChat friends circle ads in turn the process is mail communication, pre-preparation, program review, program implementation, performance tracking.

Infoflow advertising is a more mature advertising model in social media, but weChat commercialization is the only way, but take a pinch will harass users, destroy the environment of the circle of friends. Yesterday, Tencent Guangtong related people said that in order to avoid damaging the environment of the circle of friends, a user can only see a maximum of one circle of friends a day stream ads.
WeChat's public platform is new
The Violation Record feature
Today, WeChat's public platform has a low-key "violation record" feature, which is added to the "Settings" column in the background of the public platform.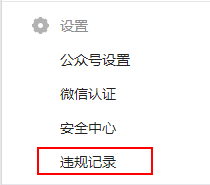 The violation record records the violation of the public number, including the record ID, the type of violation, the content of the violation, and the time of the violation. Operators can view it at any time to get a clearer picture of account violations and related rules.

UC Browser cooperates with Youku and others
To do personalized recommendation platform
On August 20, UC Browser launched a personalized version of UC Browser in Beijing. At the meeting, UC browser also announced and Ali mother, Sina, Youku, People's Network, etc. reached a cooperation, based on personalized browser products, built by the partners to provide content, UC browser to provide traffic, Ali mother to provide the partners commercial model of "content and traffic and commercialization" open ecology.

According to UC Browser General Manager Zhu Ting, the future UC browser will also cover video, shopping, literature, life and other content.
Fashion Barsha's new media department is bad for you!
Position:
New Media Editing Assistant (Beauty Direction)

New Media Editorial Assistant (Fashion Direction)

New Media Editorial Assistant (Lifestyle Direction)
Are you the one we're looking for?
Passion: Passionate and interested
Innovation: Innovative thinking brainstorming says we're coming
Learning: Strong willingness to learn, determination to start from 0
Organization: Excellent organization and execution skills
Thinking: Rigorous logical thinking skills
1. Learn about makeup skin care brand information, single-product recommendation letter hand in hand! Know all kinds of skincare makeup, It girl! English plus overseas study education background is even more icing on the cake.




2. Familiar with and pay attention to the fashion circle and all areas of the new things, preferably real-life beauty control, teasing paragraph hand.




3. Familiar with the use of Office office software, will be basic Photoshop




4. Have a strong sense of responsibility - high IQ and emotional intelligence, good anti-stress




5. Good writing, familiar with all kinds of social software




6. Adapt to one-minded multi-use, open hanging to complete all tasks, smart and high-speed operation of the mind
(Internship location in Beijing, internship guaranteed for more than 6 months)
Please send your resume to:chinabazaar@126.com
Welcome to the first stop of China's new mediawww.newrank.cn, "New List Preferred" advertising matching trading platform has been online, big data, small budget, fast response, zero commission, 100% payment protection. PC-side access works better!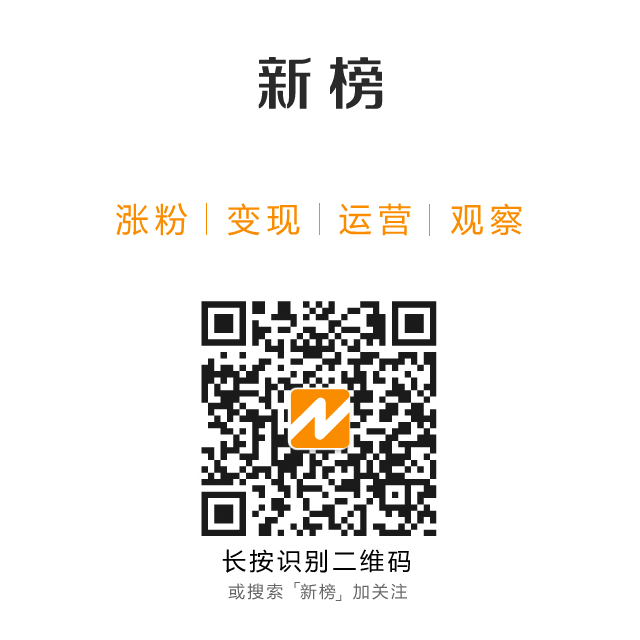 ---