Ten thousand words dry goods: mobile app advertising realization strategy
Lead:

NetEase has a road's native mobile advertising platform - There is a wise choice, recently released a million words of "mobile app advertising realization strategy", aimed at providing the industry with more reference materials for the mobile app advertising market. At the same time, the report is about "How do mobile app developers make money from ad commercial realization?" "How do I balance user experience with family support?" "Substantive issues such as this have been discussed in great detail. Mainly divided into overview, advertising trading mode, participants, advertising style design, cashing experiment process, technical docking process, promotional material design, related data indicators, de-advertising, conclusion and other 10 parts, please be patient.
During dragon boat festival, many relatives came to me to ask me questions that they would ask once a year: "What do you do in your job?" "I've answered that I'm doing business development, business operations, or business strategy, and then I've been followed by a bunch of professional nouns. And this year, I made an answer that I thought was very grounded: "I'm making money from the apps installed in your phone"So they seem to understand right away.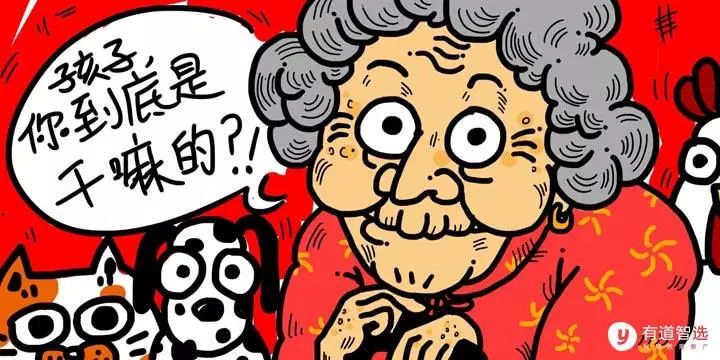 If you had changed the word app a few years ago, only people under 40 would have immediately understood that you were talking about mobile apps. So app developers are still focusing all their energy on laxin and user activity. But in the environment where users follow the market and are constantly being educated, my 90-year-old grandmother also sent out the first red envelope of her life with WeChat this year. This shows that the mobile app era has completely transformed from preesting to sustainable development. As the entry threshold for latter apps becomes higher and higher, it is likely that the investor's money will be burned out simply from the stage of pulling new to the user's infancy. So this bright rhythm requires developers to putUser activity and user realization are carried out at the same stage。
Six modes for mobile app realization
What can be called a model must be consistent with the principle of "sustainable development". For example, in 2012-13, when the hand tour began to explode, many people thought that financing listing was one of the most convenient forms of realization. But in recent years, as VCs have become more cautious about investing, there have been few mobile apps capable of IPOs, and even a good starting point does not mean that they can support the app's long-term growth. Therefore, there are six common patterns that can be carefully selected to meet the principles of sustainability:
1) Value-added services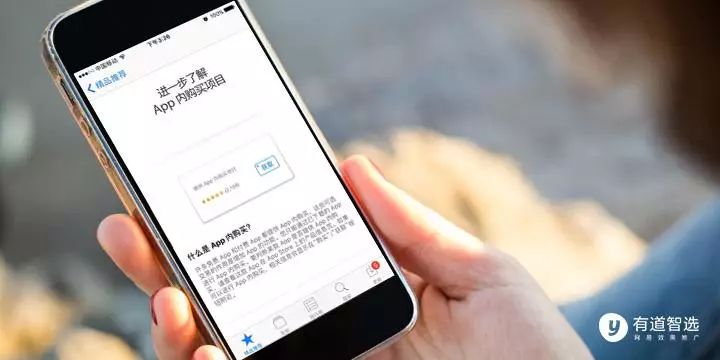 Free Apps and IAP (In-App Purchases)This trend of cashing in line with "Chinese characteristics" is undeniably the most popular. Most users are willing to spend more money on value-added services for their favorite free apps, rather than spending even a dollar on an app they haven't used before. IAP for gaming apps is more about "accelerating" users to pay, simply by buying time with money. Social apps, on the other foot, have virtual goods such as emoji stores to drive consumption. Tool apps will give you more advanced features and privileges, such as manual services or larger storage space.
Value-added service realization is undoubtedly the most traditional and idealized realization model, but it can promote the user to pay behavior premise,Is the user has a very good viscosity, and value-added functions with a strong irreplaceable.Many developers will try to put some basic functions in value-added services to encourage users to pay, then this is bound to bring a large number of users.
2) Advertising services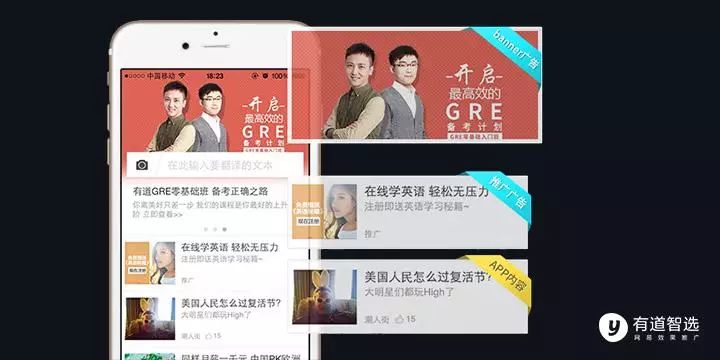 When it comes to advertising services, it's bound to touch the sensitive nerves of developers. The reason is that it's always the opposite of the user experience. But.The ad of native ads undoubtedly minimizes the damage to the user experience.Native advertising is unlimited form, integrated into the product, does not interfere with the user's normal use experience, we will be spread out in detail later.
And I think advertising services are a more sustainable model than IAP becauseIt doesn't require your users to pay for using your app's features.For users who have a click interest in advertising and ultimately form a purchase, advertising does not have a negative experience, but rather a need to meet.
3) E-commerce guide purchase
Strictly speaking, e-commerce is also a kind of advertising services, butHis potential value is much higher than other advertising service models.The most obvious example is that after most of Sina Weibo's traffic was imported into Tmall and Taobao, its advertising revenue already exceeded half of Sina's portal revenue. And e-commerce seems to do the least damage to the user experience than other advertising services. The reason is that shopping has become the most basic needs of users, but also seems to have become the basic functional plate of mobile apps.
But not all mobile apps use e-commerce models to generate significant revenue. It requires developers to have good technology for usersPersonalized product recommendations。 And not availableHigh trafficUnder the premise of the foundation, do e-commerce guide often throw silent.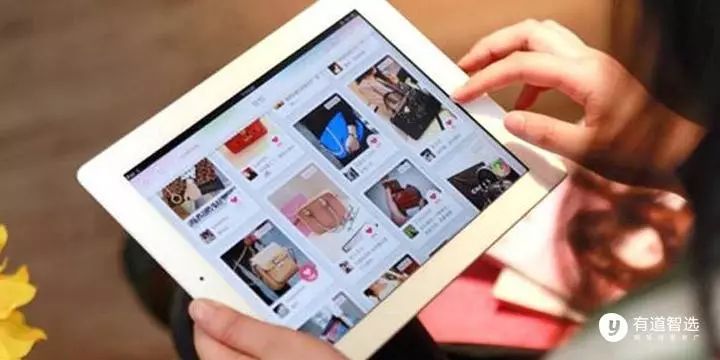 4) App distribution
Similarly, app distribution is actually a branch of the ad service realization model. But it's more inclinedThe super app for the tool classUse. As long as it makes it easier and faster for users to get the app they want, the potential for app distribution is undoubtedly huge.
But the mobile distribution market competition is extremely cruel, Baidu, pea pods, Tencent app Treasure, 360 mobile phone assistant showed the trend of division. It's called "The importer has the world"Superapps that aren't "must-haves" are stretched to cash in on scale and sustainability through app distribution.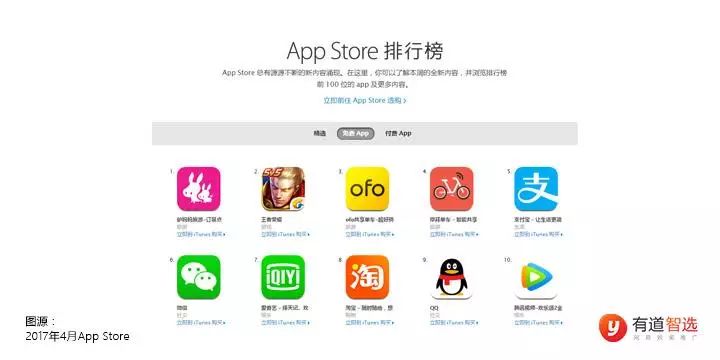 5) Hardware sales
Yixin's "green fruit camera", ink weather "air fruit intelligent air monitor", a small part of the app has embarked on the "hard and soft combination" this very emotional way of realization. They.Rely on the user for a certain function of the app very high viscosity, to carry out hardware matching. Or in a certain area with a certain degree of user authority, and then release a series of peripheral products.In terms of response, this is undoubtedly the most spotlight-focused cash-out model.
But mobile app to do hardware sales, most in line with the "thunder rain point small" characteristics. In terms of the level of realization itself, it is very small. There is no denying the existence of the best, but most of them only won a round of applause.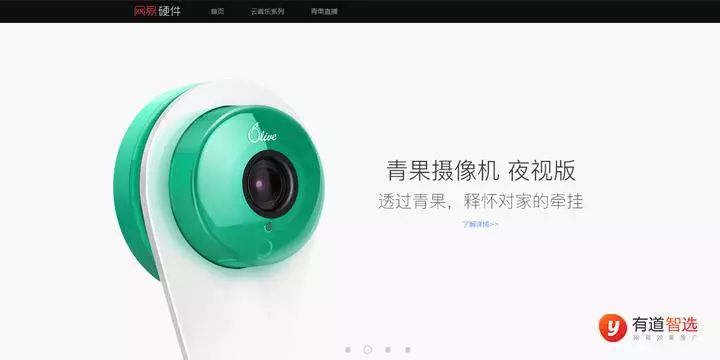 6) Offline service
From hardware sales to offline service, the road was immediately much wider. That's why many O2O-type apps continue to cash out. Photo app to launch the document technology function, health app door-to-door consultation, food community app to provide takeaway services, travel navigation app to give you a taxi car rental. In recent years, O2O has shown an omnipotent trend in China. It must be that many melon eaters also think these apps have gone crazy.
But it's not hard to see how the O2O mobile app that survives after a wave of "burning money" has some characteristics. Either you canHeavy vertical focus on specialty industries(manicure, medical),Either touch the vast number of users of high-frequency just needs(take a bus, eat),Or some of the retail bigwigs who have formed offline marketing closures on the Internet Plus(Suning). It has to be said that the cash-out model for offline services is indeed beautiful, but its scope of application is limited.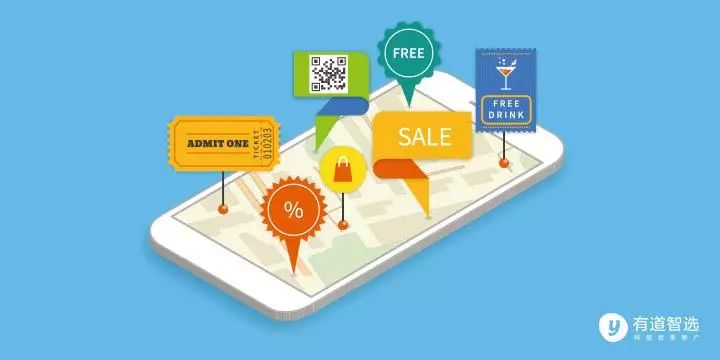 The inevitability of advertising realization
After reading this "many" realities, if you come up with a lot of ideas about my path, then I have to understand the harsh reality. In fact, the six major realization models are no more than two categories, advertising realization (advertising services, e-commerce shopping, application distribution) and non-advertising realization (IAP, hardware sales, offline services). I'm sure developers who are willing to spend a little time reading this article must already have an urgent and urgent desire for money. Then you're almost left with the option of advertising cashing out.
As we mentioned in our article, in today's mobile application market,User activity and user realization must be carried out at the same stageThat's actually oneThe idea of "fighting for war"。 The three models of non-advertising realization are either particularly narrow in scope of application, or require us to spend a lot of time first to cultivate user viscosity and accumulate product advantages. Unfortunately, what we lack most is time. "The three armies did not move, grain and grass first", faster than competitors to accumulate financial advantages, often is the greatest guarantee of product development.
The developer's dilemma
I admit that commercializing mobile apps in your hands is not an easy decision, because there are a lot of problems to come. Here, I intend to list the doubts that developers may face in the form of questions, and if there is your confusion, then there is a value that you can continue to look at: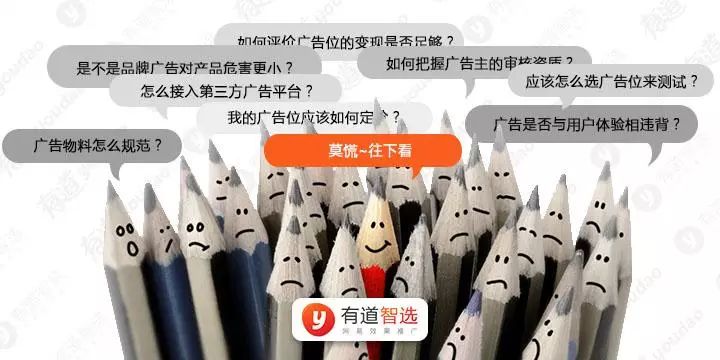 Where should I try to advertise?

Is advertising and user experience necessarily at the same time? Is there a way to get the most out of both?

Is it only selling brand advertising, will the harm to the product be less?

How should my ad space be priced?

Is accessing a third-party advertising platform a very cumbersome and costly thing?

How do I get the advertiser's qualification review?

Advertisers' delivery material design levels are uneven, how can we be more standardized?

Why do many advertisers give up for performance reasons after a period of service?

How do I rate the revenue from my ad location as good or not?

Now I want to get rid of the advertising space, which is equivalent to I did useless work?
Second, advertising trading mode
Before we answer these questions, let's start with some basic knowledge of advertising transactions. From the advertiser's point of view, there are at least five advertising trading modes in the market: procedural direct volume trading, preferred trading, head bidding, RTB real-time bidding public trading, private trading, etc. Multiple trading patterns are based onWhether there is a bid, whether there is a guarantee, display priority, and billing method to divide。 You can refer to the figure below.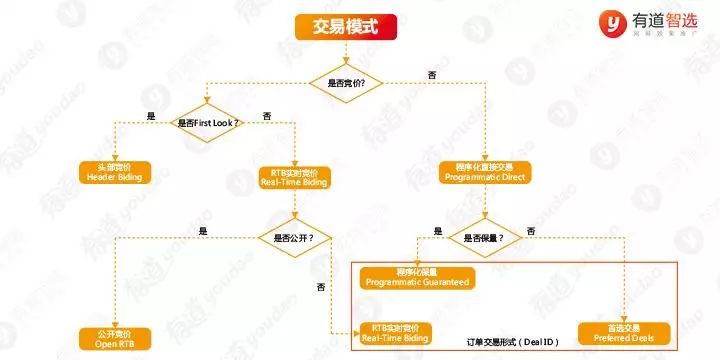 And from the perspective of our developers, we just need to understand two of the big categories: first, procedural direct trading, that is, our commonly known brand advertising; And in our mobile app advertising realization process, basically inseparable from these two models.
Procedural direct trading (brand advertising)
Programmatic Direct is simply oneThe pattern of not bidding。 By negotiating prices and basic traffic estimates with advertisers, the media can trade directly one-on-one. CPD (pay-per-day) or CPM (pay-per-show) settlement is generally used.This buying model of packet traffic is generally in line with the demand of brand advertisers, and is therefore also known as brand advertising.
RTB Real-Time Auction Trading (Effect Ads)
RTB Real-TimeBidding allows the media to connect advertising resources to the RTB trading market, allowing advertisers to participate in real-time bidding traffic. RTB real-time compared to programmed direct tradingThe flow inventory and price of the spot transaction are not fixed, and the bidding rule is "the high price is won, the next high price is settled"。 Because advertisers tend to set bids based on their conversion costs, most spot ads are also called performance ads. The purchaseable inventory flow of performance ads is generally the remainder after the brand advertisement is sold, also known as the residual traffic. In other words, for advertisers,Traffic gets priority because brand ads are greater than performance ads。 Mobile app in the exploration of advertising realization, generally towards the mature stage of the sign, is access to rtB trading market, which will make the wholeAds are more efficient to cash out, and sales rates are more stable and sustainable.
Brand Ads VS Effect Ads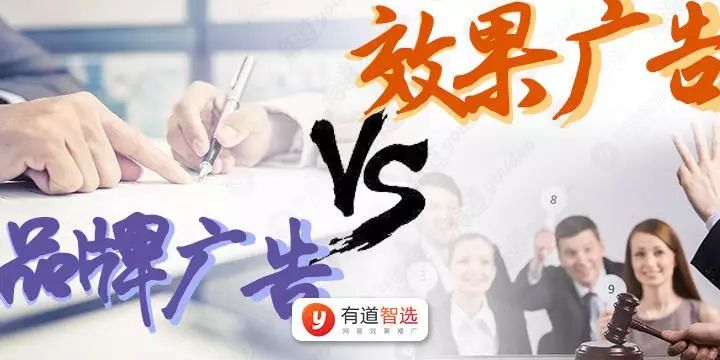 For some developers of mobile apps with better product quality, selling branded advertising is almost the first step in commercializing advertising. When we receive the return of brand advertisements one after another, we can not help but ask the question: Do we still need to access the RTB bidding market to sell effect ads?
Brand advertising does have some natural advantages that make it more popular with the media. First of all, advertisers who are willing to cut off traffic to buy brand ads,Generally are fully qualified, with a certain degree of visibility of brand advertisers, such advertising users will be more acceptable.On the other hand, brand advertisers are generally better professional in material design. Finally, due to its packed nature, brand advertisingThe price will generally be higherIn terms of the level of realization of individual flows, this is considerable.
Nevertheless, I insist that developers must access advertising resources as much as possible into the RTB market and allow more advertisers to bid for the following reasons:
Brand advertising sales rate can not be guaranteed in the long term at more than 60%, let alone 100%. Especially for some mobile apps with more vertical attributes, the market for advertisers is narrow. If it coincides with the industry's off-season, the selling rate will be even bleaker. And bidding effect ads can almost guarantee that every day advertisers to bid, well-run can maintain 100% of the sales rate year-on-year, advertising is more considerable and sustainable. Therefore, brand advertising is preferred to sell, the effect of advertising auction residual traffic is the most stable advertising realization model.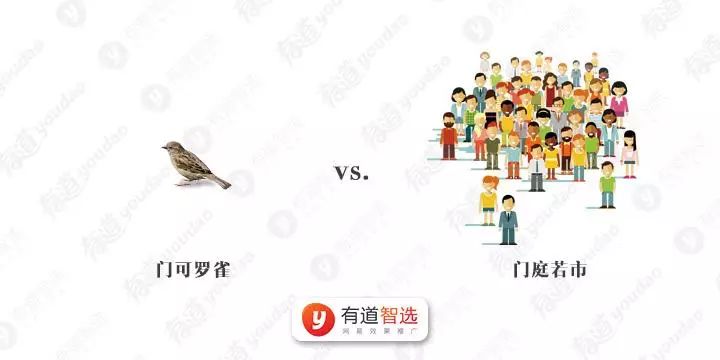 In this era of product efficiency, the line between brand advertising and performance advertising has gradually blurred, brand advertisers are not fools. So for quarterly adjustments, do we do not do a premium? Where is the basis for our premium? The answer is in the click-per-view price of the effect ad. If the effect advertisers generally recognize the quality of the media, in the process of traffic competition will gradually increase the click unit price, from the increase in unit price, we can determine whether the price of brand advertising needs to be adjusted. Generally speaking, the one-day price of brand advertising is set at three times the performance advertising revenue is more appropriate. Therefore, performance advertising is the cornerstone to promote the overall level of our media traffic realization.

Then there's the user experience. What a good quality of advertising materials, all day long to see the same advertiser's ads who are bored. And in this native age of advertising as content, we also want to show users something different to stimulate their desire to click and buy. Brand advertisers to negotiate is obviously inefficient, so access to the RTB bidding market is the minimum guarantee of a sufficient number of advertisers.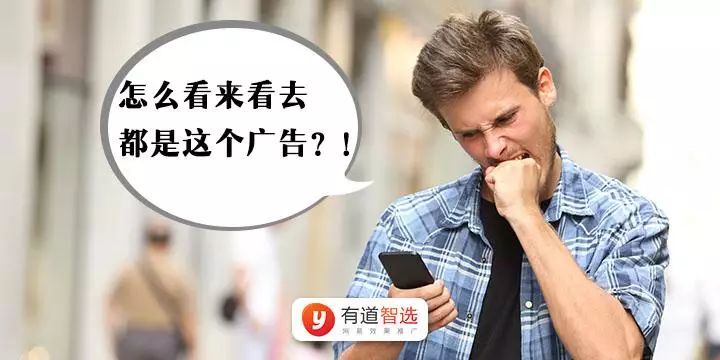 Finally, return to a very essential problem, in fact, not all advertising space can be sold as brand advertising. Today's brand advertisers prefer to buy a large area, with a certain interactive nature of advertising locations. Such as open-screen advertising, online activities, skin customization and so on. Even the flow of text information may not be popular. On the contrary, effects advertisers love such locations because more native ad designs tend to deliver better results. Our mobile app is open on one screen, but there may be multiple tabs, multiple functional areas. Therefore, only the effect of advertising, can be generally applicable to all forms of advertising.
In the process of developers cashing out ads, they deal with a large number of people who play different roles on the entire ad delivery node. If it's a very "brutal" division,No less than the owner of the traffic, the supplier platform for media services, the consumer of traffic, the advertiser, and the demand side platform for advertisers or agents.。 But if you look more closely, developers may have access to more specific people with more specific functions, such as product PMs, auditors, material designers, and so on, throughout the ad realization process.

Media.
From the dimension of advertising carrier, the media is divided into PC web pages, mobile web pages and mobile APP. In this article, we will only discuss mobile APP as a kind of media. The media acts as a "supplier" throughout the ad delivery process. What kind of advertising space to provide, how much traffic is divided, what industry advertisers are allowed to run, what kind of selling price and so on all decisions, strictly speaking, are the final decision of the media. As the source of the advertising realization process,Media decisions often determine whether to get off to the right start. But often developers know the least about the details of ad serving。 This gap will lead to a very large number of media in the process of advertising commercialization difficult, at this time more roles need to participate in it.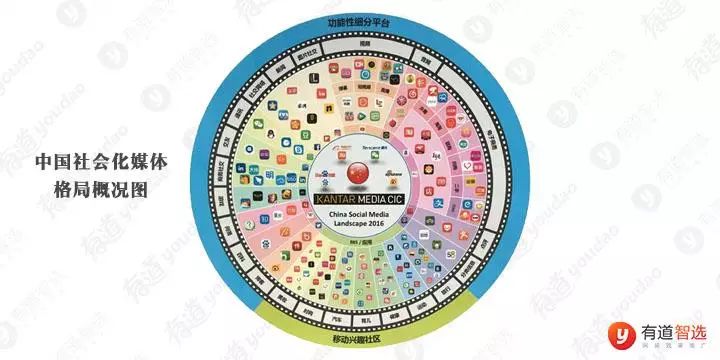 Supplier platform
The supplier platform is what we often call sell-SidePlatform. But the functions of SSP and AdExchange, the advertising trading platform, are now largely in line at home. The media is selling advertising resources to Adx. Adx generally has two types: a third-party Adx that aggregates various media traffic, and a private Adx that owns large media with its own traffic. In the process of docking media resources, we will first deal with the three people on the advertising trading platform: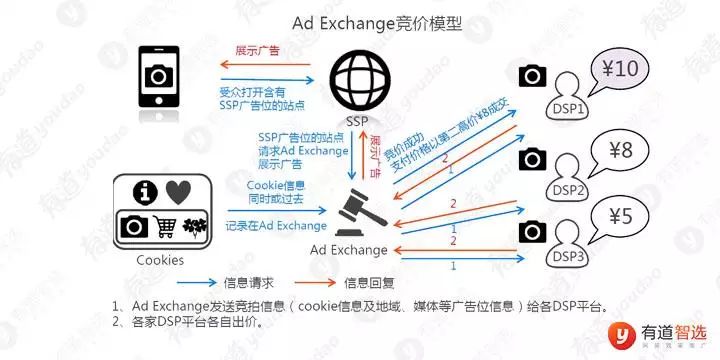 1) Business Development (BD)
Determine the specific ads for accessResources, prices, sharing methods and ratios。
2) Product/Operations (PM/PO)
Identify specific access methods (JS/API/SDK) and follow up on the entire technology docking process.
3) Auditors
Identify the advertiser industries, categories, and basic qualifications that are required to serve. Determine the form of ads that can be available (landing page forms, one-click downloads, etc.).
Demand-side platform
The demand-side platform, also known as Demand-SidePlatform, is simply a platform for advertisers and agents to bid on ads in real time. It can be rough to think that the above-mentioned advertising trading platform is docking the media, while the demand side platform is docking advertisers. So what intersection do we media developers have with demand-side platforms? The answer is yes.
There are a lot of hybrid DSP companies on the market, which means that in addition to docking Adx, they also build their own advertising trading platforms for traffic purchases. That is to say, the advertising trading platform and the demand side platform are one. There is a wisdom election, 360MAX is the representative of this. In the face of such a hybrid DSP company, as a media developer, we will also have access to three people:
1) Business operations
From the macro clear the entire advertising resources, they will make some data reports on ad time, to media developers to show the advertiser structure of the advertising location, real change the advantages and disadvantages and even the performance of advertisers. And.Provide reasonable advice on the process of commercializing advertising in the media(e.g. how much price limit should be set, the pace of traffic release, how brand sales policies are developed, etc.)
2) Material designer
Help advertisers do itThe design of the advertising material, while ensuring advertiser performance, you need to prioritize the user experience of the media, so there is an intersection with the media developer.
3) First-line sales and advertising consultants
The front-line business people who know the advertiser's situation best, specificallyPerform advertiser introductions and manage ad campaigns and their delivery policiespeople.
Advertisers/agents
Purchase trafficThe final demander for your ad delivery。 Advertisers buy traffic needs are diverse, some for simple exposure, some will focus on assessing the user's front-end behavior (registration, download, etc.), and even more will be fine analysis of the user's back-end behavior (rendering intent, order purchase, etc.). Advertisers use a variety of assessment methods to judge the quality of the media, and ultimately choose whether to run and how much advertising budget allocated to run. So for media that need to cash in their ads,Advertisers are the ultimate "food and clothing parents."。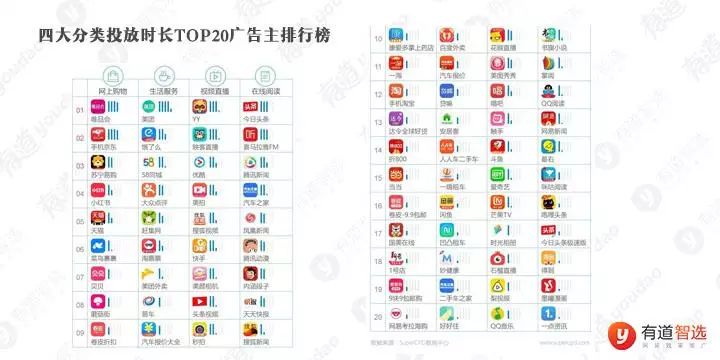 Fourth, advertising style design
If you've stuck to reading this, then you're definitely interested in how to do it. But until then, our first concern is what our ads look like. This must refer to the native advertisements we mentioned earlier.

Native Ads
Forgive me for not being polite, it's now an advertising trading platform that says it's selling native ads. Since the term was proposed at the end of 2012, its definition domain has become wider and more blurred. Here, I think a lot of developers who care about the user experience are "spoofed". I want to return the original advertising to the most essential of the three characteristics, we can look at their own hands of the app ads, really are native?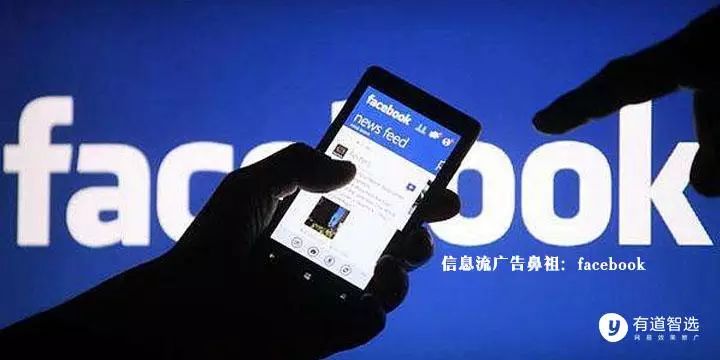 Native advertising is a profitable model based on the user experience. This big white line tells developers two of the most fundamental issues--- you have to focus on the user experience and you want to be profitable. So while judging whether your ad space can bring in a lot of money, you have to keep an eye out for trends in your daily live users, changes in NPS values, and whether users have blown up in the comments area.

Ads have valuable content. This is different from the traditional advertising is that the original advertising can not be a simple advertising information, but can produce value to the user of advertising content. This is the shift from "want you to read" to "I want to read". Of course, there are differences in the judgment of "value". But pure transactional advertising information is clearly contrary to the original intention of the original advertising.

Advertising is presented in accordance with the principle of visual integration. Native advertising is about advertising, that is, the product itself, implantation does not destroy the harmony of the page itself, build does not affect the user's experience. So, you have to tell me that floating banner is also a native advertisement I am not convinced. If the advertisement has a masking of the original content of the product, it does not actually follow the visual integration, nor does it start from the user experience.
Specific ad styles
Here are some common ad styles:
Streaming ads first appeared on Facebook in 2006 and have since been used in various social media user friend feeds. Now, streaming ads are not limited to social media, as long as there is a certain amount of content (whether the content is produced by users or the media itself output), can be inserted streaming ads. The following images are normal graphic information flow ads, large graphics information flow ads, and icon functional small information flow ads from left to right.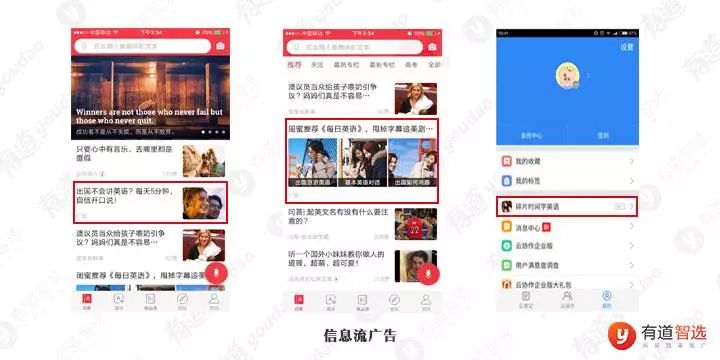 Button ads are also called icon ads. Early button ads evolved from banner ads. In the age of app native advertising, button ads tend to be placed on the same page as the product's feature buttons, and are more unified in visual integration. The disadvantage, however, is that the content information that can be conveyed becomes less limited by size.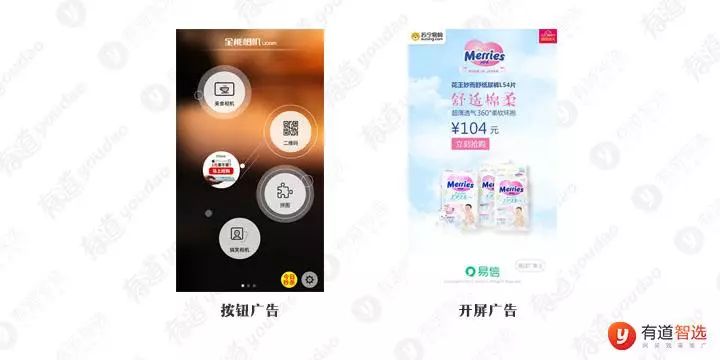 Open-screen advertising is the largest area of ads in the APP, but also the most popular brand advertisers advertising space. In fact, open-screen advertising in a strict sense is not native, the user also has the interference of start-up delay. But because the impression that "startup apps are normally startup pages" has been completely educational for users, everyone can be more obedicised to accept such a setting. However, many developers, in order to further reduce user interference, will skip buttons or reduce the size of creatives and so on.
Second only to the open-screen advertising display area of the style, generally is the focus map ads. But focus map ads will look more native. The reason is that the focus map appears in the content bit, the user subconsciously will think that there is readable content. And the image style and automaticcarncast mechanism, will be more likely to attract the user's attention.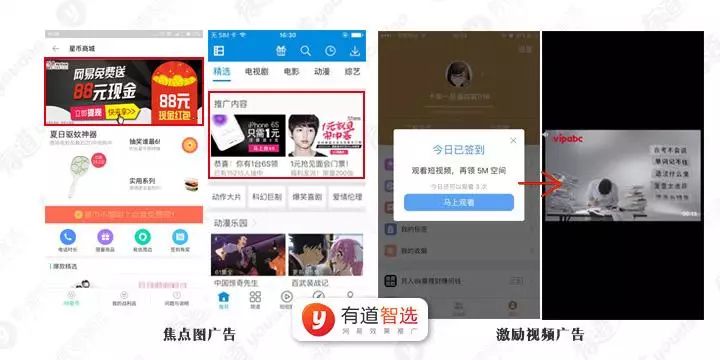 Incentive video advertising has also recently become the new darling of the domestic mobile app advertising market. We have actually been exposed to this kind of advertisement in many foreign games very early, that is, let you watch a game video, you can give you hundreds of gold coins or some special props advertising. For advertisers (in the case of CPC billing), the performance of incentive video ads depends on where the billing node is set. If the user clicks on the video, the effect is generally poor (the user just rushes to the reward). But there are also many conscience advertising platforms on the market to set the billing node on the landing page click after the video playback. Doing so can filter out a large number of invalid users, advertisers will have a fairly good guarantee of performance, but also to provide users with real benefits.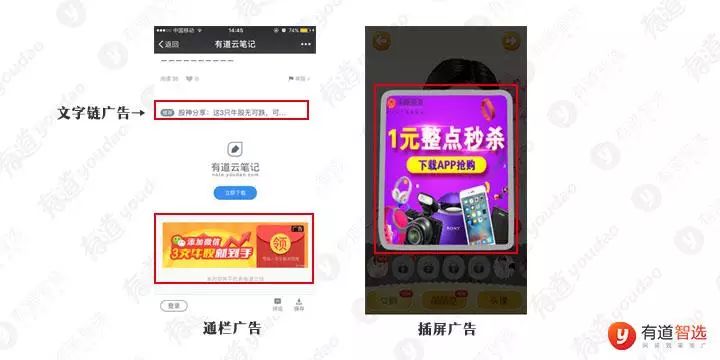 There are some different ad styles, such as column ads, text chain ads, in-screen ads, and so on. The reasons not listed here are what I'm starting to say, and for developers, these types of ad styles are strictly "fake native" (with the exception, of course). They will have different degrees of normal use of app functions on the user to produce greater interference, the criteria for this judgment, or I mentioned the three essential characteristics.
V. Realization of the experimental process
Figuring out the ad style, let's get to the main topic right away, which is probably the most important part of the whole article. Starting from zero, let's simulate how the initial experimental phase of mobile app realization will be conducted.

Ad location selection
Where should we choose the app to put the first ad? This issue needs to be addressed in terms of both the user experience and the potential for realization. First, in terms of user experience, we need to provide users with an adaptation period from an ad-free environment to an acceptable advertising environment, which requires attention to some of these issues:
1) Avoid setting up ads on the home page right away
Do you want the ads you're still testing to be seen by all users all at once? The answer, of course, is no. Of course, we can also control the number of people who see ads in a traffic-splitted way. But don't forget that, in the long run, it's possible that a mobile app has the most real-world potential on the home page. It's easy to misjudge an ad test on the home page right now without using the right advertiser and not yet clear about the ad test data. This is too much of a rush for both the user experience and the realization process.
2) Avoid setting up large-scale ads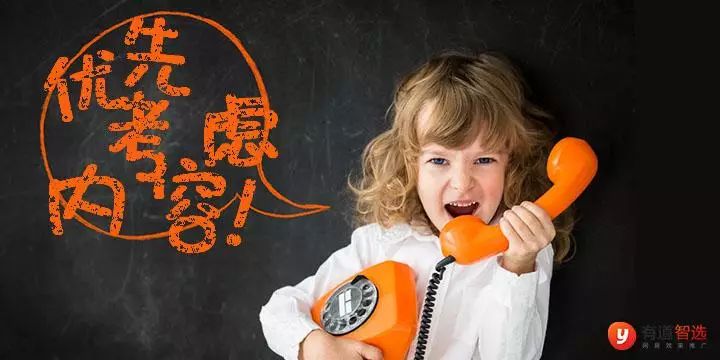 Prioritize content, prioritize content, prioritize content, and say important things three times. This is also one of the principles of native advertising that I mentioned above. On a very limited phone screen, no user wants invalid information to occupy too many places. Now many users hate the web-side home page of some portals, because the top of the double-signed rectangular ads , co-advertising , floating window ads so that they can only see a headline ...
3) Place below and to the right
No user browses after opening an app to see ads, so we need to get users to their primary goal right away. From top to bottom, left-to-right reading habits determine whether we need to put ads down or to the right.
4) Don't put it at the bottom
After reading the third point and then looking at the fourth point, you must think I am a psychopath. What I need to explain is that ads aren't part of the user's reading goal, so if they're at the bottom of the readable content throughout the phone's screen, they tend to be ignored immediately. At this point, the ad becomes the user's reading abort. Because by the time they read what's in the ad, the user already thinks the entire reading task is complete.
So we need to putThe ad changes from the role of the task abort to the role of adding the next task starter.This means that under the ad, you have to reveal a small portion of the readable content again. This is especially important in streaming ads. The specific way to do this is to study the size of the mainstream mobile phone screen on the market, and then let the ads appear near the bottom of the first screen and reveal some of the second screen content prompt position. Then users in the top-down reading, will inevitably pass through your advertising location, which will not cause them too much interference, but also play a "guest please take a break" role.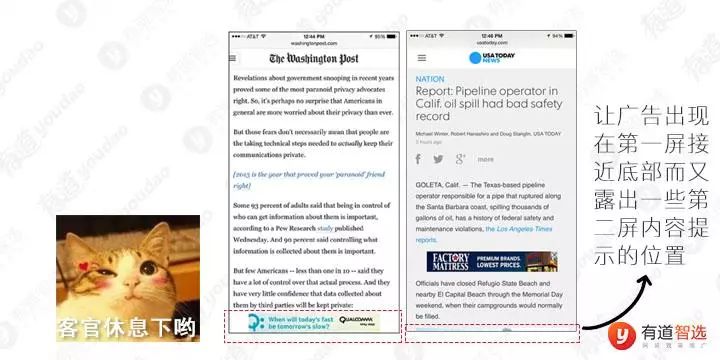 5) Don't try floating masking
In the first ad realization test, I think for floating type of advertising should be considered 0. All ads that directly block a user's reading message bring you only user complaints and mis-clicks on the ad.
After the card shop, let's start losing some exercises. In addition to the user experience, the potential for realization is also a factor we need to consider. In this dimension, we also need to pay attention to some aspects when selecting test ad locations:
1) A certain amount of traffic is required
Although we said not to do an ad test immediately on the home page, that doesn't mean we'll choose some very corners or jump to a second- or third-level page. Therefore, too little traffic has no test value, or it is difficult to draw credible test conclusions. We can select some usersThe functional area that progresss after a click, such as a location like Mine.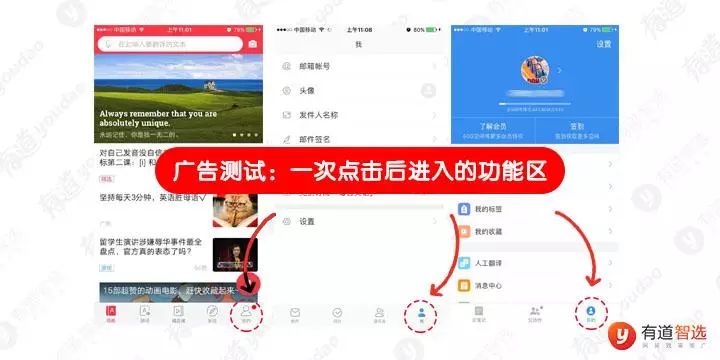 2) Choose a location where the click-through rate is likely to be high
Without any ad testing, how can we tell which locations have high click-through rates? That's when we need to see the click-through rate of the content. Native ads generally have the same style as the readable content of the current page.Therefore, you can use the click-through rate of the content to make a certain discount to speculate on the likelihood of ad bit click-through rate.However, it is important to note that some contain locations that guide or motivate users to click, click-through rates that cannot be referenced (e.g., check-in locations) and are not suitable for selection as ad locations. Because.Locations with incentives can cause users to click unreally, causing advertisers to collapse.(Refer to the previous description of motivational video ads)
3) Whether or not to choose to use the open screen for the first test
Many mobile app developers will be more enthusiastic about using open screens for the first test of ad realization. But in fact, I think the open screen position has a lot of particularity, so that he doesn't actually represent the app's advertising potential. Moreover, open-screen advertising represents the "most valuable" part of the app as a whole, and it is unlikely that we will be able to put it on the market at a very low test price, and we will certainly sell it in a way that uses brand publications. Then in general, only the pursuit of exposure of brand advertisers to run, often these brand advertisers will not provide any feedback on the follow-up effects of advertising. In other words, useIt is inadequate and unconvincing to test open-screen ads on behalf of the ad realization potential of a mobile app.
Having said a whole lot, let me give you a suitable advertising position for the first cash-out test. This is a productivity class APP. We select a small stream of information on the My page to test. As you can see, this ad space conforms to many of the principles we're talking about: not on the home page, the average daily traffic is second only to the home page, the style native (without blocking the content), the small area, placed in the lower part of the page (the user reads the full functional area visual must pass through).
In the end, it's important to stress that all of the principles mentioned above are for the first ad realization test for a single mobile app. In the early stages we need to be more conservative and cautious, but not that home ads, open-screen ads, etc. are not available, but they should be done later.
Experiment advertiser selection
What type of advertiser do we use for our first ad test? This needs to be around our testing purposes again:Evaluate the real-world potential of an ad location without compromising the user experience on a small scale.It is not difficult to see that ads that are beneficial to users can not only meet the user experience, but also bring advertising results. Therefore, we need to first understand what type of users our users are.
Clear and specific user portraits are a prerequisite for almost all ad realization tests. He directly determines the advertiser industry, specific products, customer price range and material production style that we should choose. The theory doesn't say that, let's look directly at a few examples.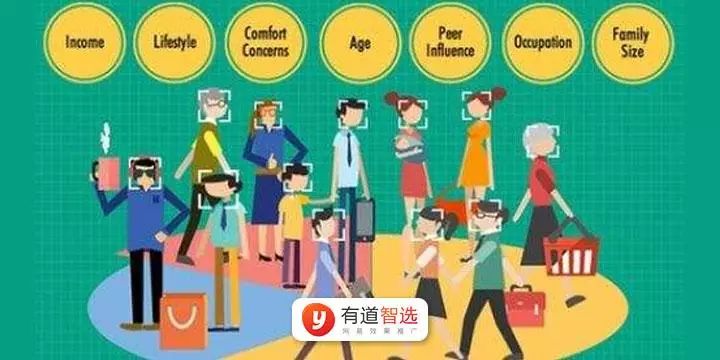 Previously, you did ad testing for the flow of information for a productivity-class mobile app. Because we started the test price is more favorable, so there are games, e-commerce, education, finance four industries advertisers have the intention of testing, and we can only choose one. The products promoted by the four advertisers are hand-travel, cosmetics discount season activities, children's early education products, credit card black card free processing services. We looked at the app's user profile in detail: 73% of male users, which first excluded e-commerce advertisers; children's early education products, which are between the ages of 21 and 26, don't seem to have much of a transformation because there are very few parents in this age group; and business managers and employees make up more than 60%, so we don't think the game's performance estimates will be too good. Finally, we choose the financial credit card black card products for testing, because the properties of the user portrait is very consistent: pre-tax income of more than 5K users accounted for more than 50%, with a certain income capacity; Overall, we can define users of the app as male business people with a certain level of income.
Good user portraits allow us to take fewer detours when it's an advertiser's choice. This is true even for material design styles, where we once put a pink thermostat on an e-commerce discount season event. When it was later learned that they had a larger proportion of male users, the click-through rate doubled when the color of the thermostat was changed to black.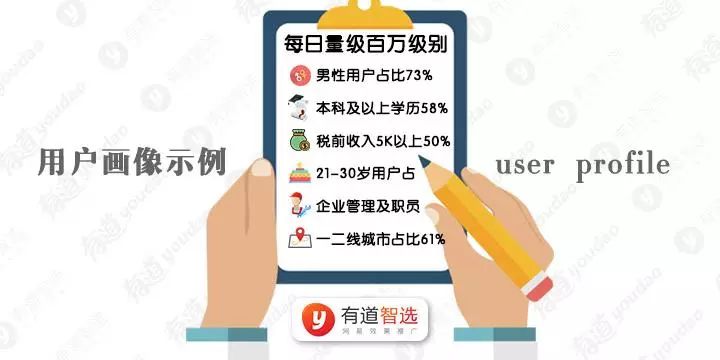 Qualifications and material reviews
In general, many advertising trading platforms come with their own audit departments, which have standardized audit processes, standardized audit systems, and efficient automated auditing mechanisms. But these standardized processes are often not immediately applicable when we conduct our first ad realization test. The core reason is that for the first advertising test, we need to be very careful, it is important to select qualified high-quality advertisers to test. From this perspective, the "which advertisers can't vote" blacklist review mechanism doesn't apply. The whitelisting mechanism of "which advertisers are allowed to vote only" is more secure. What's more, there won't be a lot of advertisers in the test phase of manual operations, so we should abandon automated systems and go to more detailed caseby case to choose advertisers and serving materials.
Operate the lab process manually
With your ad location, you're ready to test advertisers and creatives, and you're ready to officially "dry out." Before the system was connected, the entire ad delivery experiment was almost entirely manual:
1) Prepare your ads before they go online
Fully test before the online, to ensure that the new online advertising products function properly, advertising display / click and other data reported correctly. In addition, you'll need to test the delivery links provided by your test advertiser. This includes whether the link opens properly and whether the response speed is too slow to open. Whether the effect can be successfully monitored when registering, downloading, ordering, etc. is carried out on the page. When it comes to conversion tracking, advertisers and the media generally don't fully trust the data provided by each other, so most non-standard test environments without access to the system use third parties for performance monitoring.
2) Ads go online
Whether all users should see the ads immediately is a question worth considering. In general, it is prudent to divide some of the traffic online advertising (e.g. 20%), on the one hand, you can further test the advertising features and processes online whether there is a bug. On the other hand, you can see if the user's backlash against this is strong.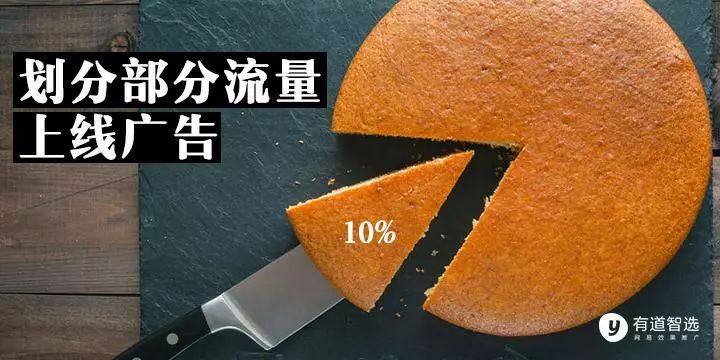 In addition, we need to cherish every test opportunity. It is best to be able to monitor as fine data as possible. For example, view your ad's traffic and clicks by time. This is used to determine the distribution of front-end data for ad locations. For example, we'll find that productivity apps have a lot of traffic and clicks at 9 a.m., reading apps that peak after 6 p.m., and so on, which will provide a lot of important information for our future operations.
At the same time, we should collect as much data feedback from advertisers as possible during the ad run. Includes landing page arrival PV, real-time conversion data and so on. If the ad's bounce rate is unusually high or the conversion data is unusually poor, we all need to further confirm that there is a problem with the online process of the ad. In the first ad delivery test, the first task is to ensure that the ads run out normally.
3) Feedback after the ad is online
This is probably the most important part of the overall ad realization test. What conclusions do we need to draw from this test? Overall, we need to evaluate at least three aspects: user experience, level of realization, and operating costs.
When it comes to user experience, most developers may think of NPS values as the first thing they think about, but I have to say it can be quite difficult. Because in general, we don't send a single package for an ad feature, because the user experience can be very bad. So it makes more sense to bundle some user features to send a new version. The NPS measurement is for this entire version, so you can't tell if the ad function has influenced this number. Therefore, a more direct approach would be for us to look directly at the user comment area and see if there are a large number of users who have complained or attacked the new online advertising feature, which may seem less objective, but is the most effective and fast.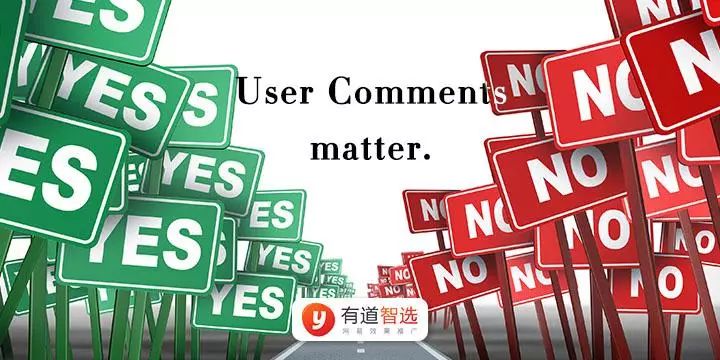 The assessment of the level of realization, as long as the method is right, will be more "justified" than the user experience assessment. Many times, we charge an advertising fee based on a certain test price, but this test fee does not represent our possible future estimated revenue. Here are two more direct examples:
A, we and an advertiser for the first time to test the information flow advertising cooperation, with a successful registration of 40 yuan price for CPA settlement. We divided 20% of the traffic for this test, testing for three days, and finally brought 300 registrations to advertisers, so we charged 40 x 300 a total of 12,000 yuan of advertising test fees, the average daily income of 12000/3 x 4000 yuan. If the full amount is invested in the future, the average daily income will be 4000 yuan / 20% of the total amount of 20,000 yuan
B. In fact, the total traffic for this ad location is 300W, and this test monitors a 1% click-through rate. That is, if the future is fully online, 300W x 1% x 3W clicks will be generated. With 20% traffic divided, we completed an average of 100 registrations per day for advertisers, so the conversion rate was 100/20%/3W-1.67%. Compared with the same type of media, the average bid level of 1.67% conversion rate of media is about 2.5 yuan. We intend to realize the revenue expectation of CPC's full bid in the future, which is 3W x 2.5 x 75,000 yuan.
Found that no, in fact, the test costs we see do not equal our possible future cash-out capabilities. The reason for this is that data monitoring can be particularly difficult without access to the system, and advertisers are more likely to prefer to use CPA for billing. And without competition from other advertisers, between the click-through price and the click-through rate will not show a peak state. So when we make an estimate, we need to make an assessment that is more likely to be close to the true value, as B's idea is.
After evaluating the user experience and level of realization, we basically come to the conclusion that this ad space is fully commercialized. Of course, sometimes a test doesn't tell the whole problem, and we need to do a few more rounds of testing, gradually amplify the traffic ratio of the test, and replace advertisers in different categories in different industries to try. However, it is important to note that our testing is based on full manual operation, which is bound to cost us a lot of manpower. There is no system support from material audit, on-line operation to data monitoring and expense settlement. Therefore, we need to assess whether the entire operating cost is equivalent to our estimated cash-in revenue. However, in the final analysis, if the test conclusion is stable, the decision to fully commercialize this advertising space, as soon as possible access to the advertising trading platform to achieve standardized system delivery, is the most efficient way.
Sixth, the technical docking process
Media to achieve the standardization of advertising system, in fact, is not a very "heavy" thing, but can bring about a very big increase in operational efficiency and realized revenue. At present, the market is basically using API docking or SDK docking two modes. Next, we'll give you a brief introduction.

API docking
Service-side docking is available, the advantage is yesQuickly dock and go online, and the media side of the allocation of traffic, control is more flexible and convenient, so the risk of causing client bugs will be less. However, the disadvantage is that it is difficult to realize all the functions of the advertising SDK, such as the user's context information capture, ad preloading, rendering acceleration, performance monitoring and so on. The absence of these features may affect the automatic optimization of the ad system, which in turn can affect ad click-through rate, fill rate, and ad revenue.
SDK docking process
SDK docking requires client changes, and the amount of development is slightly larger than API docking. We also need to make sure that the advertising SDK is stable enough not to bring bugs to the product. Because after all, it is client integration, if there is a bug, the client needs a new version to fix. But the advantage isTake advantage of all the ad optimization features available to the SDK.By collecting detailed user information, speeding up ad loading and rendering, and improving the monitoring of advertising data, we can improve the efficiency of media traffic.
Overall, in the early stage of screening advertising partners, with API docking more flexible and controllable, when the basic determination of deep cooperation advertising platform partners, SDK docking is a better choice.
Seven, promote material design
Many developers think they're paying enough attention to advertising materials. Because we have fully considered whether the material will disrupt the user experience, affect product tuning, destroy the visual interface, violate the law and so on. So we do a very "rigorous" review of advertiser materials, from size, size, format to tone, text content, typography.
There is no problem with this, but the promotion of material design I am talking about here is not just about "legitimate" standards. Just as I mentioned above when the pink insulation bottle was replaced with black, good design materials can directly improve our cashing efficiency.
But the reality is that most of the promotional materials on the market are provided by advertisers themselves. If the advertiser's material has reached the "legitimate" standard, then as the media we have no reason to ask the advertiser to make frequent changes. Besides, a lot of times we don't know what the modified standards are, but we just make suggestions that look more "beautiful" to the naked eye. This is equal to our attitude towards brand advertisers, who often think that the quality of their materials is high because they look "high-end." But we ignored it.Brand advertisers often don't pay attention to the material's subsequent performance data, or they don't pay attention, they just can't measure it(Traditional luxury jewelry and fast-food industries make it hard to associate their final sales with an advertising effect.) But the effect of advertisers is different, the real effect of each item, will affect their final bid, thereby affecting the real realization of the media.
How to solve this problem? Need to be responsible for the realization of media advertising, in addition to our developers themselves there is an advertising trading platform. Yes, we must have stricter requirements for advertising trading platforms in promoting material design. On the one hand, responsible for the promotion of advertisers, on the other hand, responsible for the efficiency of the media. This makes the advertising trading platform must really spend energy to study the excellent promotion of materials.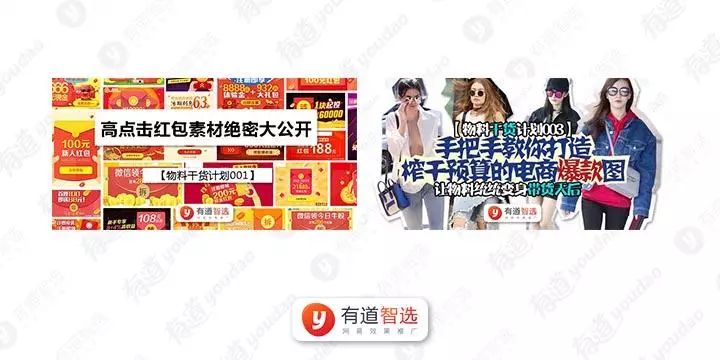 Then there is the question of choice, what advertising trading platforms are on the market that do a better job in this area? I can probably tell you how they did it first. They use a lot of footage into the media, continuous collection of click-through rate, conversion rate and other data. Then split a piece of footage according to layout, hue, elements, text and other units. Track the performance of these units in different footage and media, and then reassemble. Continuously through A/Btest and quantitative analysis, the final formation of a number of material templates suitable for this media delivery, and then recommended to advertisers or access to the program creative background, the formation of a universal delivery. Yes, it's definitely not something advertisers can do themselves, nor can they do it through media review. This requires continuous research and operation by a team. On the market, it is now possible to do this by having a wide-ranging calculation behind the scenes of highly intelligent and programed ideas, and a large team of designers who continue to provide advertisers with the wisdom to produce creatives.
Eight, related data indicators
Throughout the process of advertising commercial realization, whether it is the manual operation stage or the standardized operation stage after the access system. What gives us all the decisions we need to make is data, so what data do we generally need to focus on?
Daily live users contribute revenue
How much revenue does a mobile app ad generate?How can I tell the advertising value of this location?Just look at this indicator. Divide revenue directly from that ad location by daily users. This metric can be viewed on a single product page or on the entire mobile app.Advertising cashing good application of this value is generally more than 3 cents.
Daily live users accept the presentation
Number of ad impressions/daily live users. This indicator is moreThink from a user experience perspectiveof the . Simply put, users use the app and see how many ads a day. There is no standard for this indicator, it's all about how well we're accepted and how the NPS values that match it change. But if the number is greater than 10, we have to think about whether the ads are too much.
ECPM value
The revenue you get for every thousand impressions of your ads. This indicator can more directly reflect the ability to cash in a particular location. ECPM - Revenue/Ad Impressions ×1000, and in the field of performance advertising, Revenue - Ad Impressions ×TR% × Click-through price, so ECPM× Click-through rate ×1000. Click-through rates are most often affected by material attraction, while click-per-view prices are often influenced by the advertiser's back-end ROI. As a result, ECPM is able to more fully reflect the value of a single ad space.
When I was a child, I had a question. The original society is distributed on demand, to the communist society is also distributed on demand, what has been experienced in between? The teacher told us that the difference between them is that productivity is at different levels. This question seems to be the same as our advertising business. Put the ads on when we don't have them. And when advertising cashing reaches a certain development bottleneck, we will take away some of it.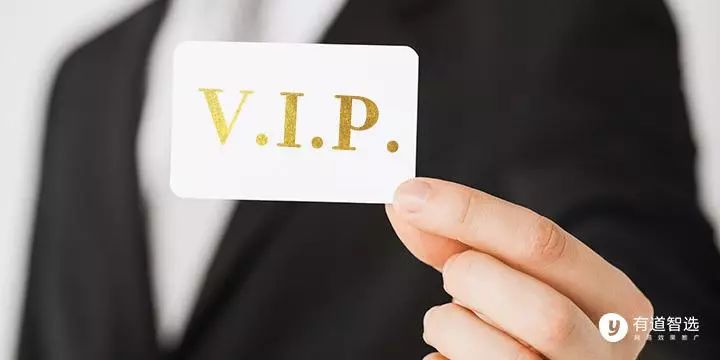 I will be more direct, the so-called advertising, we often use the means is the membership system. Of all the app membership services on the market, the first benefit is almost always the removal of ads. This part of the choice to become a member and remove ads, often also think that the advertising experience is poor, will not click on any ads of the user. That is to say, membership actually filters out some of the traffic that doesn't contribute to advertising revenue. And through membership, we can re-create a fortune from this group of users. To this stage, the combination of product efficiency, system standardization operation, membership system, the commercial realization of mobile applications on the basic formation of a stable and sustainable model.
Engaged in mobile advertising business realization for many years, always feel that products and business colleagues are a pair of "happy friends." From the developer's point of view, it is beyond reproceive to pay attention to the optimal user experience, but the problem of "raising a family" is related to our survival. In fact, the two are not so fundamentally opposed, but lack a unified goal and a relatively coordinated approach.

According to the studyable historical records, there were physical advertisements in China as early as 3000 D. When a tribe needed cloth in exchange for the lamb next door, they began to use up all means to "promote" their clothes. At that time, people's advertising is more of a primitive need. Don't our cute users need ads today?
Write this article to all mobile app developers, to "tribesmen" who are already on or about to embark on the path of advertising realization, and may you succeed and share your experiences with us.You may also want to bring your "little lamb" to find us, we look forward to working with you to have a deeper level of cooperation.
Note: The copyright of this article isNetEase has a wise choiceAll. Regarding NetEase's wise selection information, and industry exchanges and cooperation, please scan the code to pay attention to: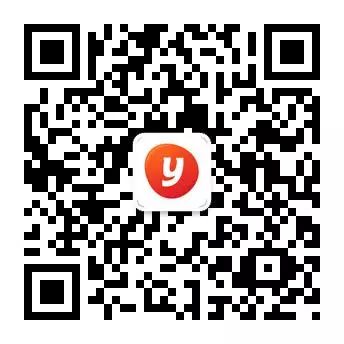 ---