Technology and innovation, discover new business opportunities in the outdoor advertising industry, the essence of China Outdoor Media Innovation Conference

Introduction: Golden Award 2020 China Outdoor Media Innovation Conference, wonderful continue!
Wen Wen's ginseng
Pictured is an internal ginseng in the outdoor media
Today's media market is surging, technological innovation and marketing changes, and outdoor media is an indispensable force in the ecological chain of all communication platforms. In the heat of the morning thought collision (for more information, please click onForward-looking trends, insight into the new direction of the outdoor advertising industry! . . . 2020 China Outdoor Media Innovation Conference Essence》),On the afternoon of October 15th, Chen Yong, a member of the Bureau of the China Advertising Association's Outdoor Advertising Alliance, Vice President of the National Sales Center of Zhongguang Win-Win Advertising Co., Ltd. and CEO of Tyrone Shengsheng Holding Group, and Lu Haibo of Ningbo Vision Media Co., Ltd., a mysterious guest, started from the outdoor media industry to share the advantages and changes of outdoor media under different scenes.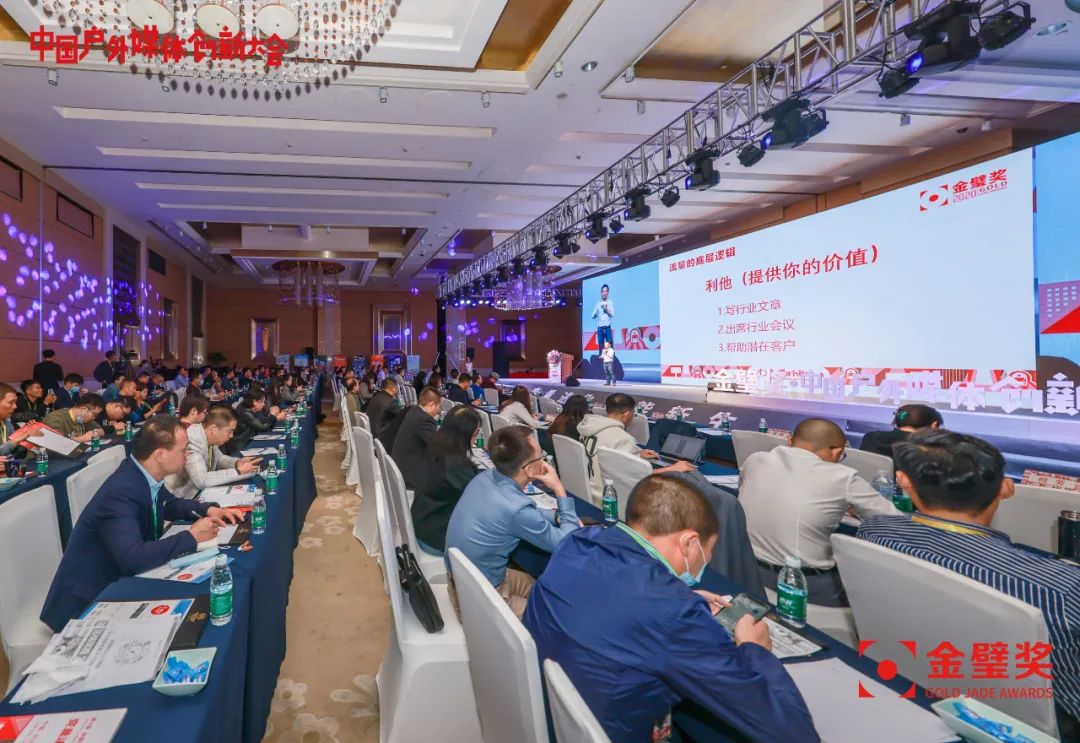 The meeting site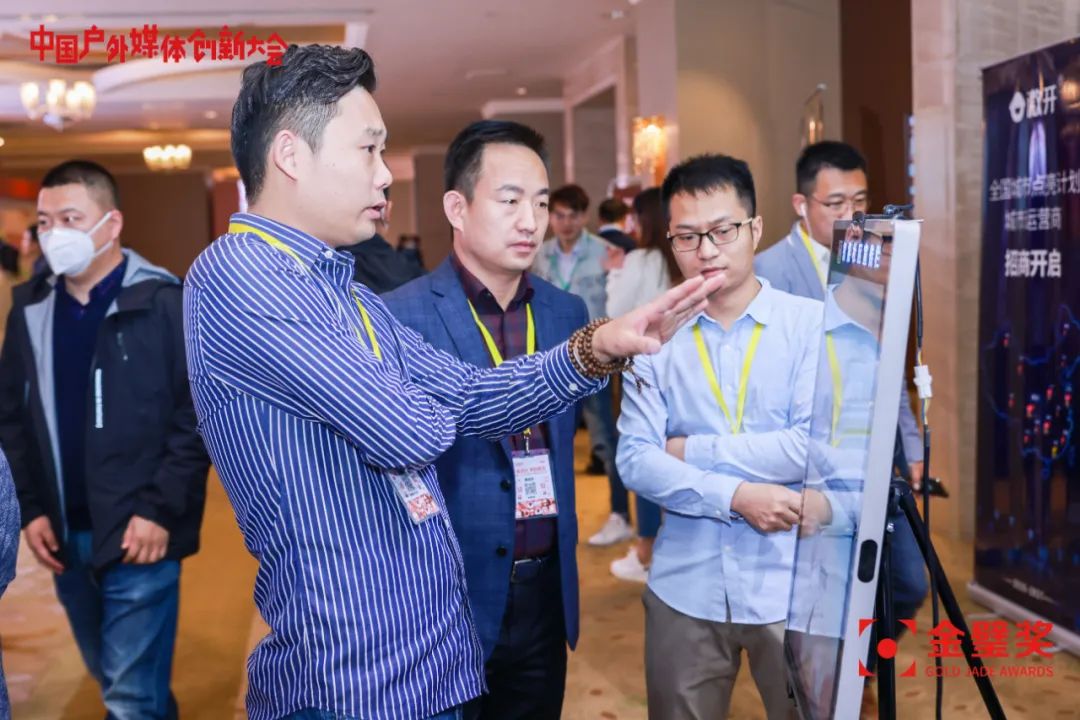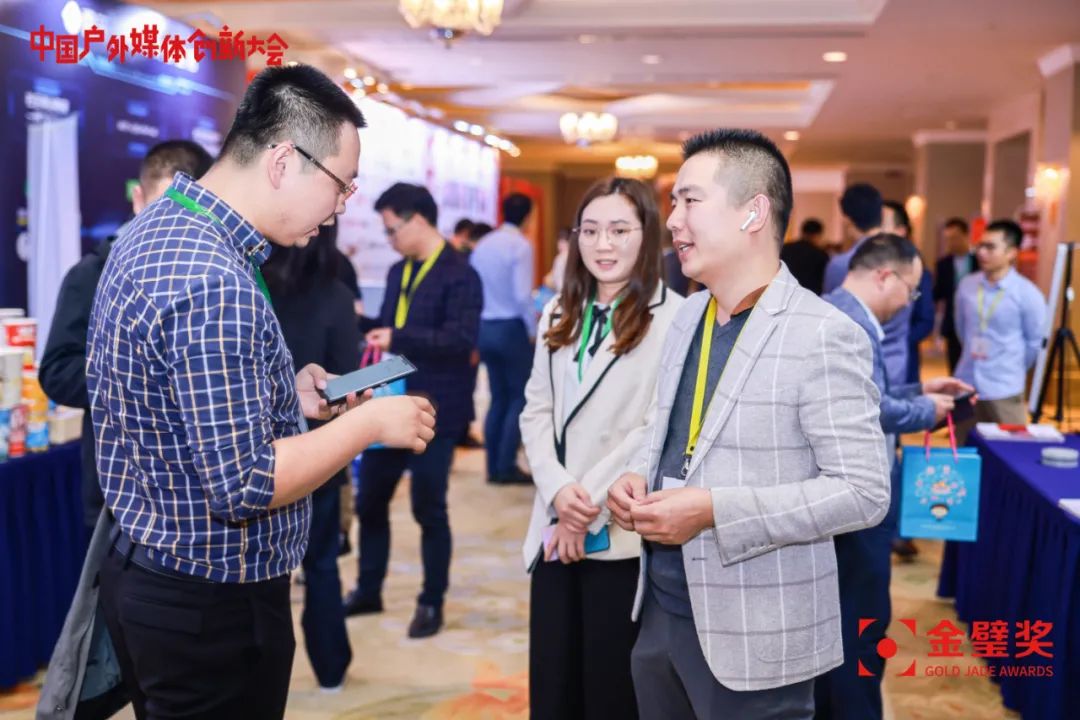 Member of the Bureau of the China Advertising Association Outdoor Advertising Alliance, Vice President of the National Sales Center of China-Guangzhou Win-Win Advertising Co., Ltd., CEO of Tyrone Shengsheng Holding GroupChen Yong to "read people through the heart", the real-life experts of marketing and brand communication of the killer" as the title, from their own experience, to share the outdoor media industry chain.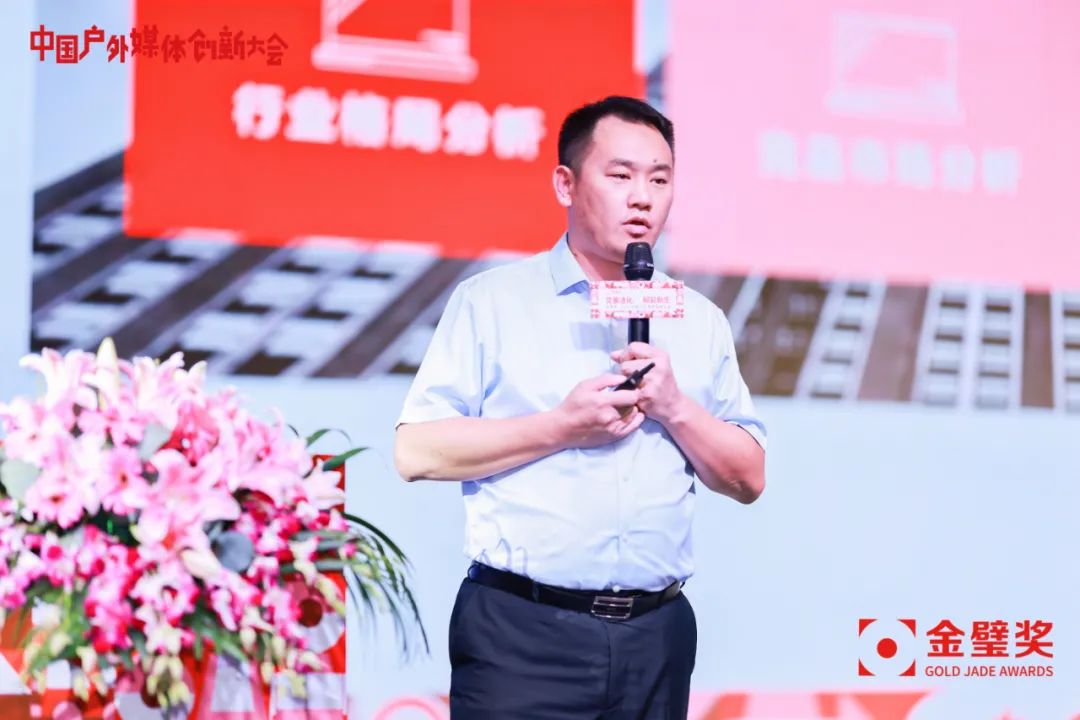 Member of the Bureau of the China Advertising Association Outdoor Advertising Alliance, Vice President of the National Sales Center of China-Guangzhou Win-Win Advertising Co., Ltd., CEO of Tyrone Shengsheng Holding GroupChen Yong
Chen Yong mentioned in his speech thatThe essence of marketing is to create superior customer value, and then to deliver company value.AndThe core of marketing thought is mainly to establish a continuous customer base and establish differentiated competitive advantage.In the era of marketing 4.0, mainly value-driven as the center, communication channels with changes, from a single channel to multiple channels. In today's increasing demands of consumers and advertisers,Marketing needs more imagination, marketing needs to hit the consumer's heart on the basis of data.In recent years, with the sinking of Internet channels, the dividends of the first- and second-tier markets have passed, followed by aggressive opportunities in the 3-6 market. In this context,The core content of basic insight of marketing strategy mainly focuses on four aspects: industry pattern analysis, competitive market analysis, market analysis of this product, and consumer insight.At the same time, for outdoor media companies,Business growth is mainly concentrated in the competition of competitive users, the increase of frequency of use, the frequency of product iterations, business model reconstruction, blank market development and product expansionon. Chen Yong believes that the competition of marketing strategy mainly focuses on the choice of regional market, and mainly through the "offensive war", "guerrilla war", "flank war" and "defensive war" four ways to compete. For example,Guerrilla warfare is like finding a small pond that the boss doesn't care about, small enough to hold and have a chance to be number one. If unsuccessful, be ready to withdraw and find new opportunities.
When talking about the four core elements of brand success, Chen Yong points out that there are four musts:There must be a clear strategic positioning, a strategic product must be identified, a strategic marketing platform must be built, and a strategic media platform must be deeply bound.In a media environment where attention is divided, an all-media ecosystem of numbers, audio, video and planes has been formed, with virtual scenes on and offline real scenes available for people to choose from. Offline life circle mainly revolves around traffic travel scenes, urban business circle scenes and urban community scenes, Chen Yong believes,Precision traffic and performance advertising belongs to the sales thinking, is a typical one-to-one marketing, how many ads on the impact of how many users.At the end of the speech, Chen Added that a good communications strategy requires several core elements: defining where business is growing, defining communication purposes, gaining insight into target users, defining communications tasks, and refining USPs.With the changes of the times, today's advertisers should upgrade from selling products to selling value.
Under the change of times, outdoor media forms are diverse, and the huge cinema market has gradually received more and more attention.With the title "New Business Opportunities brought about by the Digital Infrastructure of Cinemas", Lin Shuiyang, CEO of Hug Hall, deeply analyzes the value of the domestic cinema market.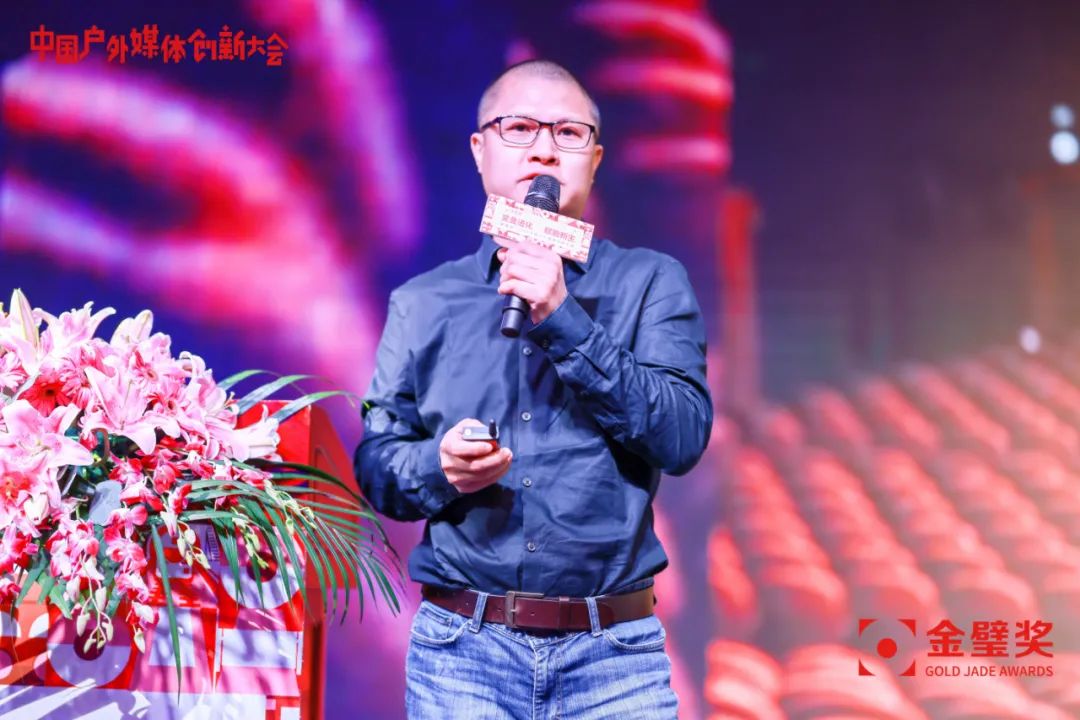 Hug Hall CEO Lin Shuiyang
At present, there are 11,800 theaters nationwide with 65,000 screens and 8.8 million seats, and in 2019 it has grossed 64.2 billion box office and 1.7 billion moviegoers. The huge market volume of cinema has become an important scene of young people's entertainment life, but also the value of the brand owner. Lin Shuiyang pointed out thatCinema audience and the current consumer main crowd is highly consistent, that is to say, movie-watching crowd can basically represent the mainstream domestic consumer population.Because the film has a year-round hot release cycle, but also to meet the major marketing nodes, at the same time, almost all over the country have cinemas, cinemas can really do 1-5 line city coverage.
ButBecause traditional cinema advertising agencies have been building cars behind closed doors for more than 20 years, traditional cinema pre-release advertising is still hovering in the 20 years ago, the idea of running, the need for digital transformation of the Internet.Traditional cinema pre-release advertising has the disadvantages of fragmentation, instability and opacity, but with the help of digital technology, cinema advertising can also be positionally visible, clear, advertising film 0 miscast 0 wrong leak. I believe that with the support of technology, cinema media can create a new era of OTT that belongs to the big screen of movies.
Due to the wide application of big data on the Internet, the closed space advantage of taxi media has been dynamically reconstructed, and taxi advertising has been more and more attention by advertisers.Mysterious guestLu Haibo, Chairman of Ningbo Vision Media Co., LtdWith "Where's the Innovation Breakthrough?" Taxi media upgrade the way and way out" as the title, from the taxi media status quo, analysis of the taxi media has potential.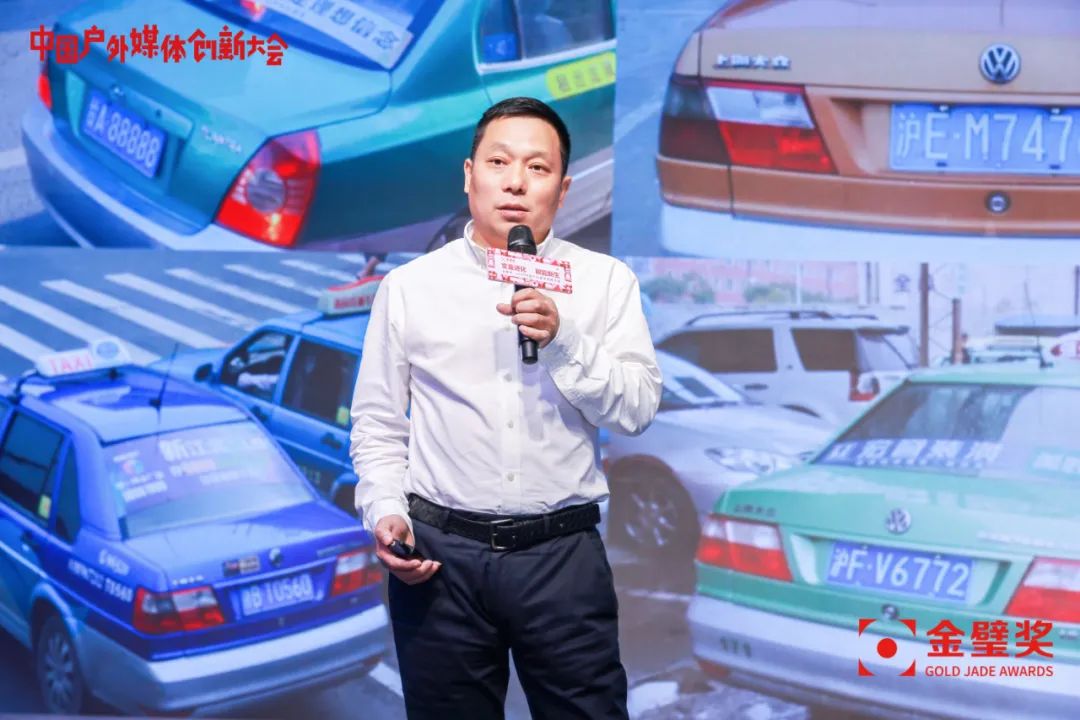 Lu Haibo, Chairman of Ningbo Vision Media Co., Ltd
At present, the domestic taxi market is mainly divided into traditional cruise taxis and network cars, but in the previous industry as a whole car owner structure is very scattered,For reasons such as low management capacity of enterprises, taxi media have not been well planned.In the promotion of time, the city taxi advertising industry peers continue to explore the car media, although the taxi industry advertising form has not yet appeared a very breakthrough development, but the wholeCruise taxisThe industry still has a very large, mining outdoor advertising resources.
The resource advantages of taxis are mainly reflected in 5 aspects:Modern civilization, urban image, public transport, identity, high exposure.Lu Haibo mentioned that the customer's delivery needs are mainly reflected in the high quality of the media, dignity, with the brand matching, high-end expression, delicate, video expression of the upper and lower publication flexibility, controlled in the magazine, after the publication can be analyzed, etc., in this context,Taxi media after a long period of stable marketization in the Mainland, from technology, media forms, innovative ideas and other aspects of transformation and upgrading, greatly increased the amount of taxi media resources, and can meet the needs of advertisers for higher quality delivery.
In addition to the wonderful dry goods sharing, at the meeting site, looking for the CEO of Guangnet, "Outdoor Media Ginseng" founder Ouyang Yu announced an exciting news to the guests:Looking for Guangnet has obtained nearly 10 million yuan Pre-A round of financing!As China's innovative outdoor media trading and industrial service platform, Looking for Guangnet has been committed to building a "free highway network" between advertisers and buyers,Ouyangyu said that access to a new round of financing to find a wide network will continue to build the highest quality platform, the establishment of precise network of contacts for the outdoor media industry to provide services. Together with many peers, work together to create a better future for the outdoor advertising industry.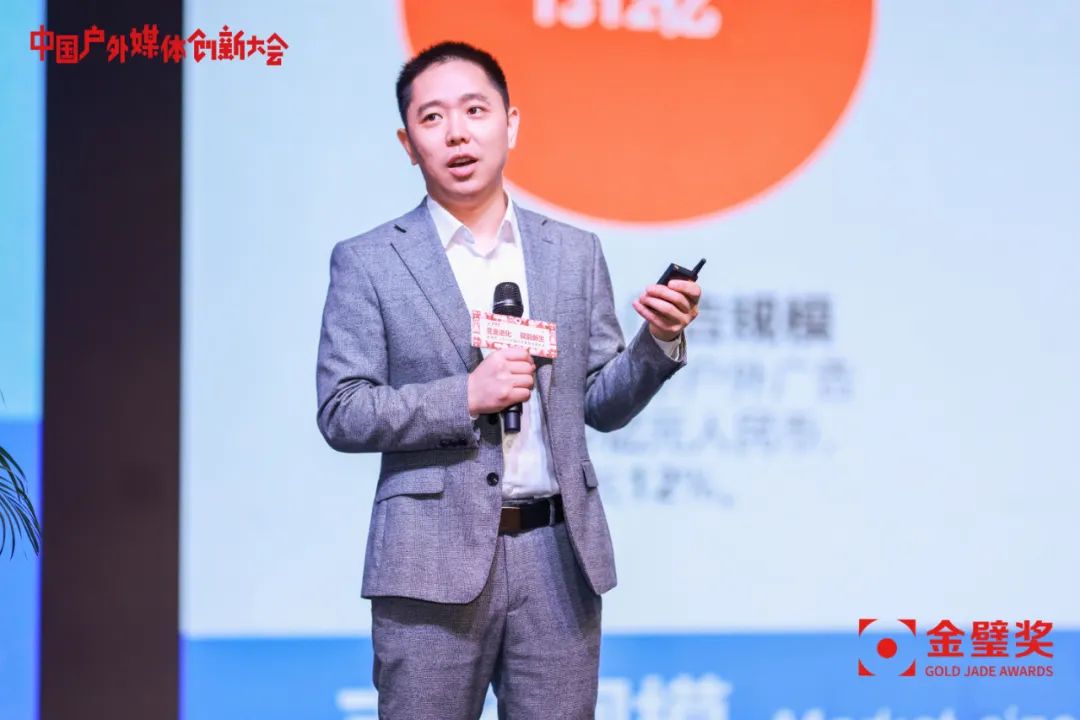 Find Ouyang Yu, CEO of Guangnet and founder of Outdoor Media Ginseng
Afternoon round-table forum session,Bottas China CEO Liu Zhiyan as the host, Red Star Mei Kailong Group Assistant President, General Manager of Capital Operations Center Zhang Zhi, New York Firefly taxi body advertising investors, Stanford University Dr. Liang Yicheng, Guizhou New Black Horse Media Chairman Mao Wei, Vision Co., Ltd. Chairman Lu Haibo on "vertical media capital value: taxis and media is the next outbreak of the wind?" "Brainstorm.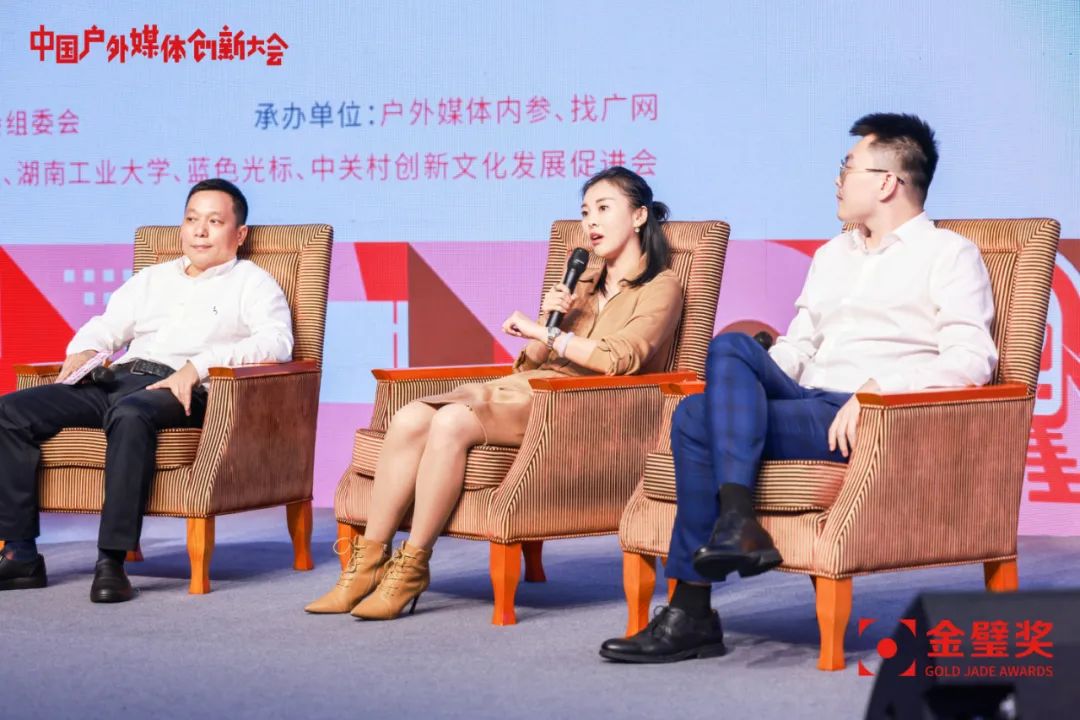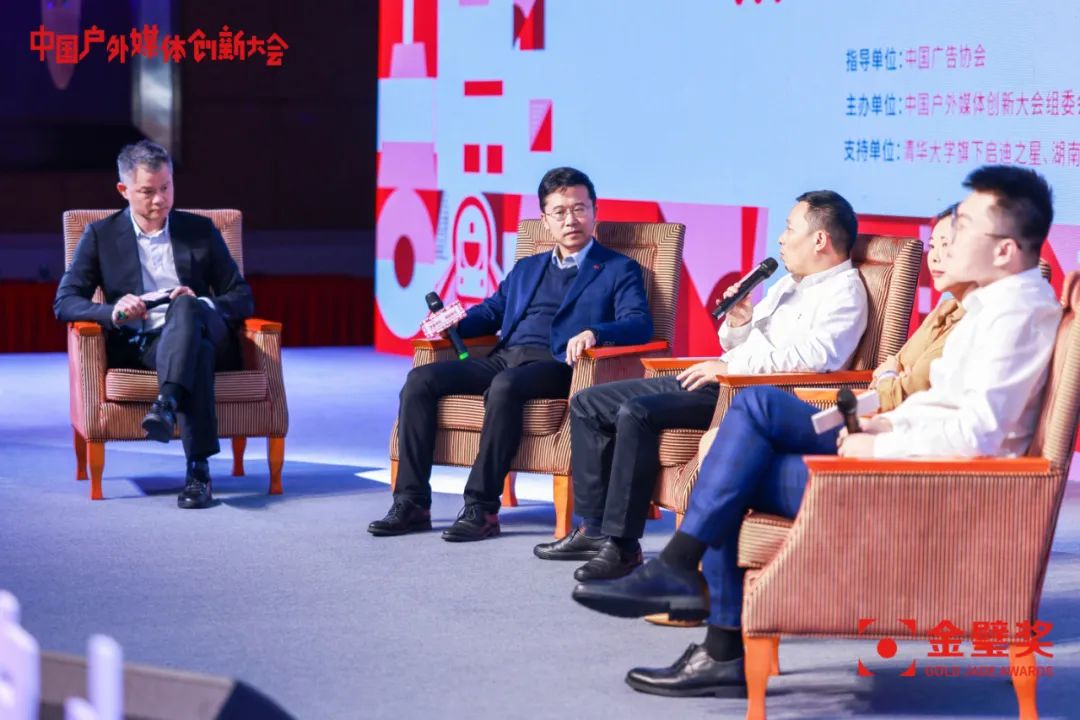 Taxi media can be the future of outdoor media because of its several major features:First, it has a strong ability to link,Not just link people and the environment, but even be able to serve the community, such as installing "real-time monitoring probes" in taxi media, monitoring air, noise, etc., and then uploading this data to the environmental protection department;Second, taxis have very large diggable qualities;;Fourth, in the Internet environment, taxi media can also achieve networking, with the potential for accurate Internet delivery.ButTaxi media market also has disadvantages, such as in each city, taxi media acceptance, performance evaluation and other standards will be different, taxi routes, different time will also affect advertisers in the taxi media。 Participants in the meeting believed that, in the face of this bottleneck, advertisers and media in the formulation of delivery programs, according to the needs of the delivery time, location, with the precise differentiation of advertising content, to avoid waste of time, financial resources, human resources.
In the digital Internet age, outdoor media should actively integrate with technology, as should taxi media. Participants pointed out that the car media, especially some body advertising, consumed a lot of costs in human labor. In the face of such a situation,How to use technology to transform the form of in-vehicle media, the use of digital broadcast control system to detect the effectiveness of advertising, is the future of every outdoor advertisers need to think about the direction.
At the end of the wonderful lecture and forum session, at 18:00 p.m.,Golden Award 2020 China Outdoor Media Innovation Conference Awards Dinner was held.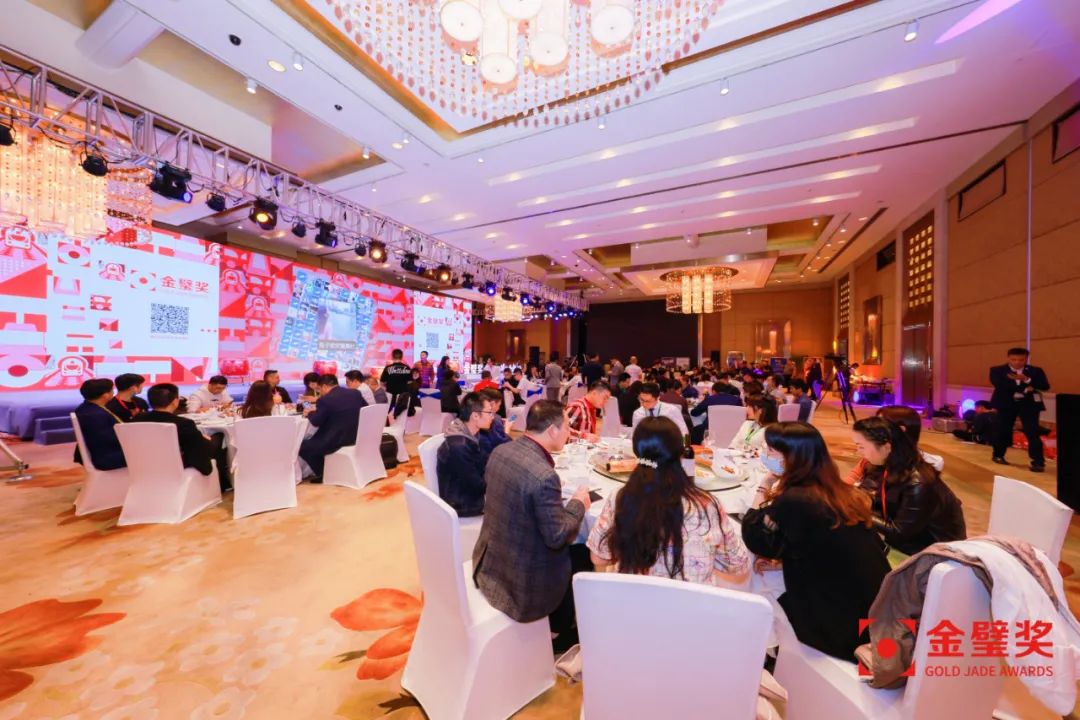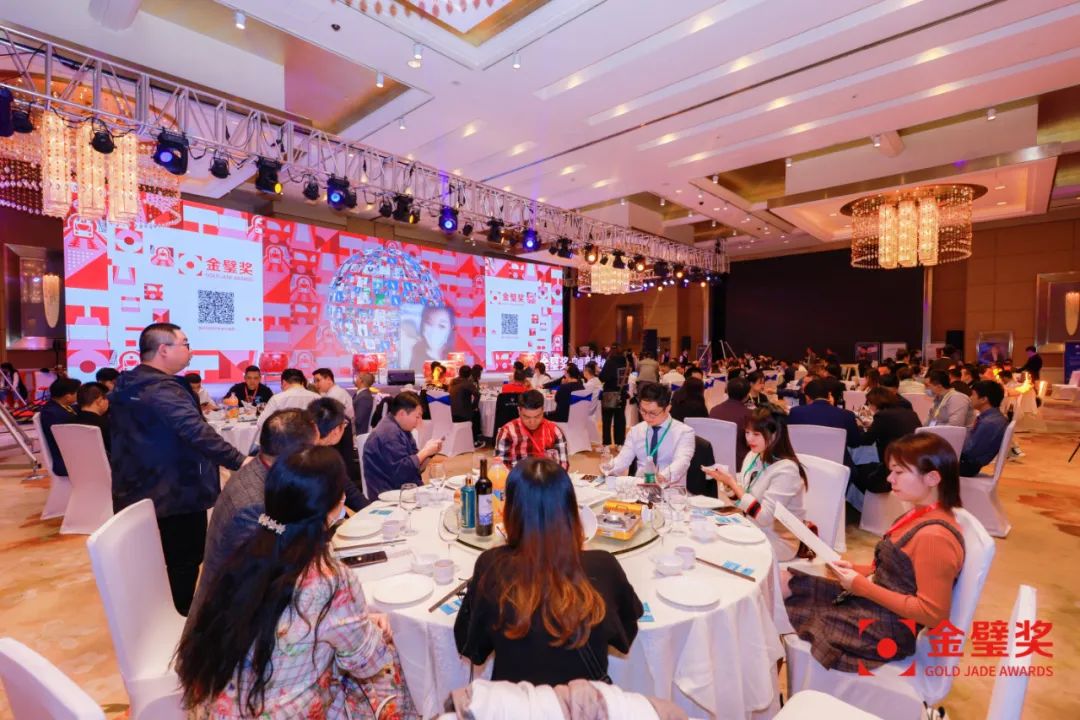 The dinner was announcedSpecial.Don't contribute to the prize、Gold list category, outdoor media platform institutions and companies category, outdoor media character category, outdoor media point category, outdoor media works category, advertiser brand marketing classA total of 7 awards.Shendian's trophies and medals are distributed to all outdoor advertisers, fully reflecting the recognition of everyone in the industry.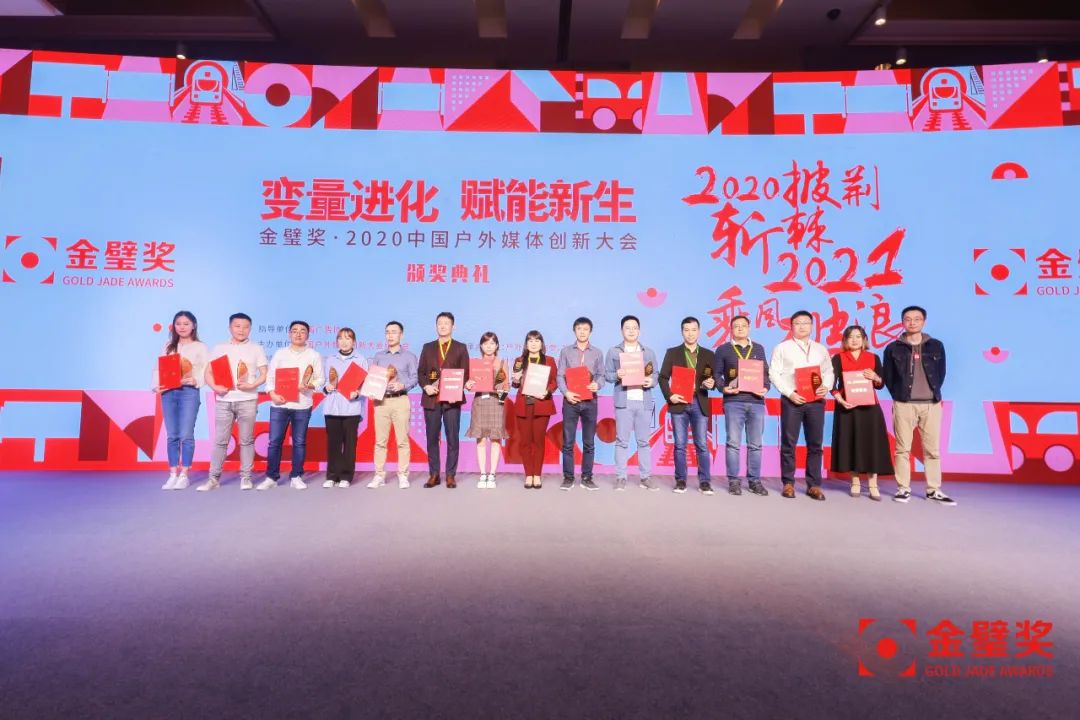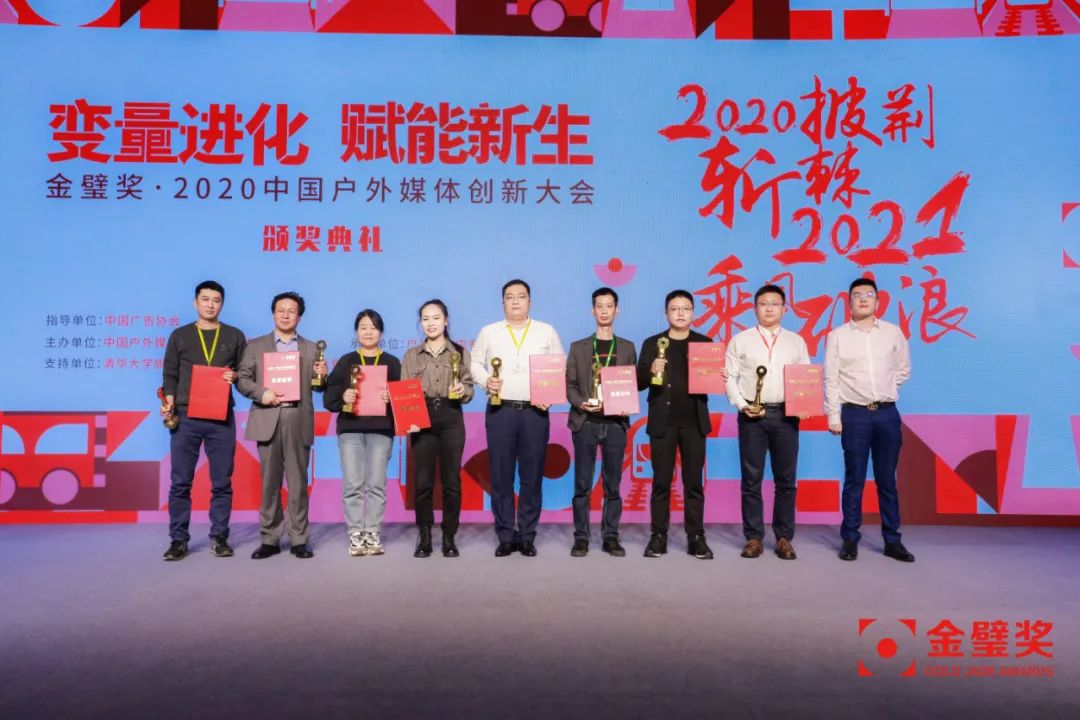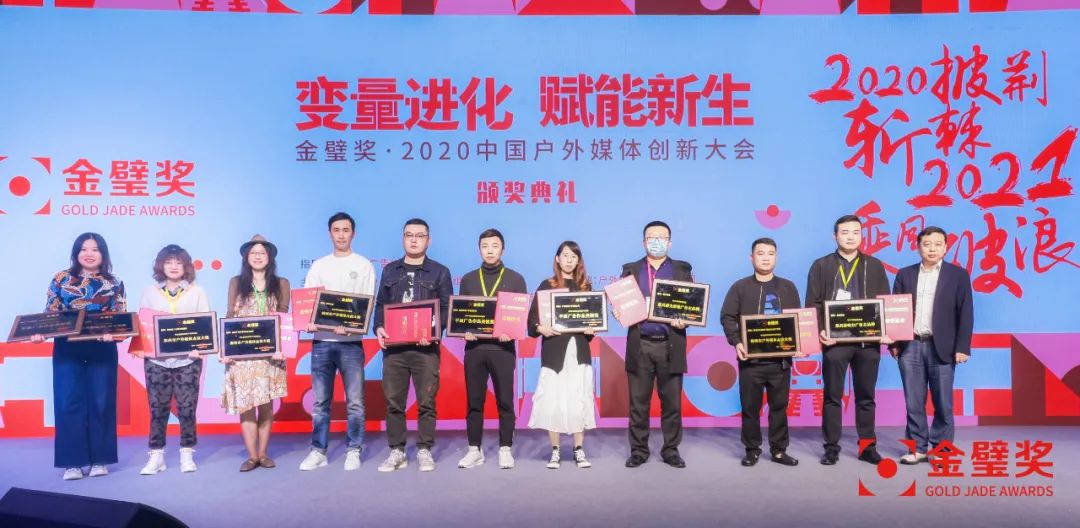 Award-winning corporate photos (partially)
After the dinner, the organizing committee set up a VIP reception.The live atmosphere is relaxed and pleasant, creating a private high-end open communication platform for outdoor advertisers.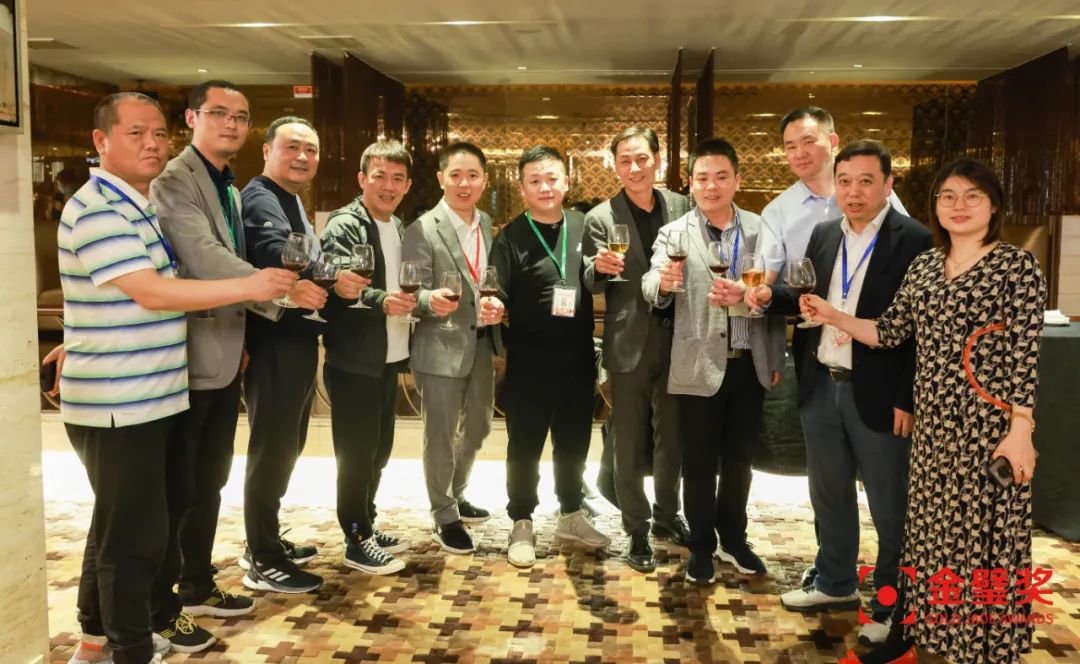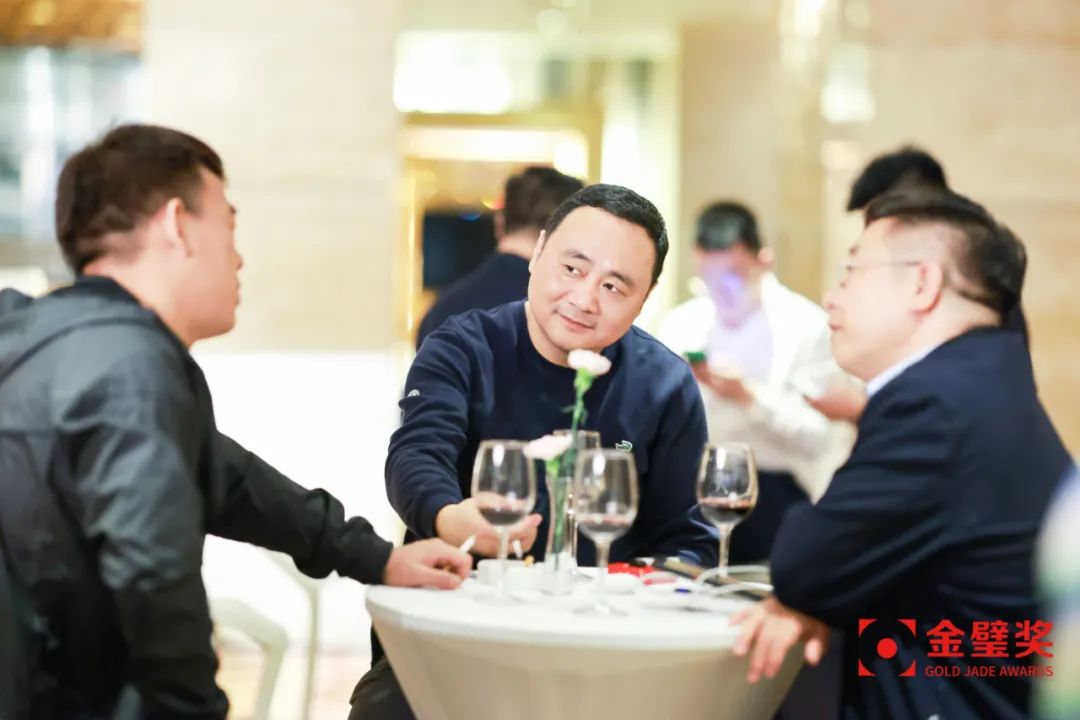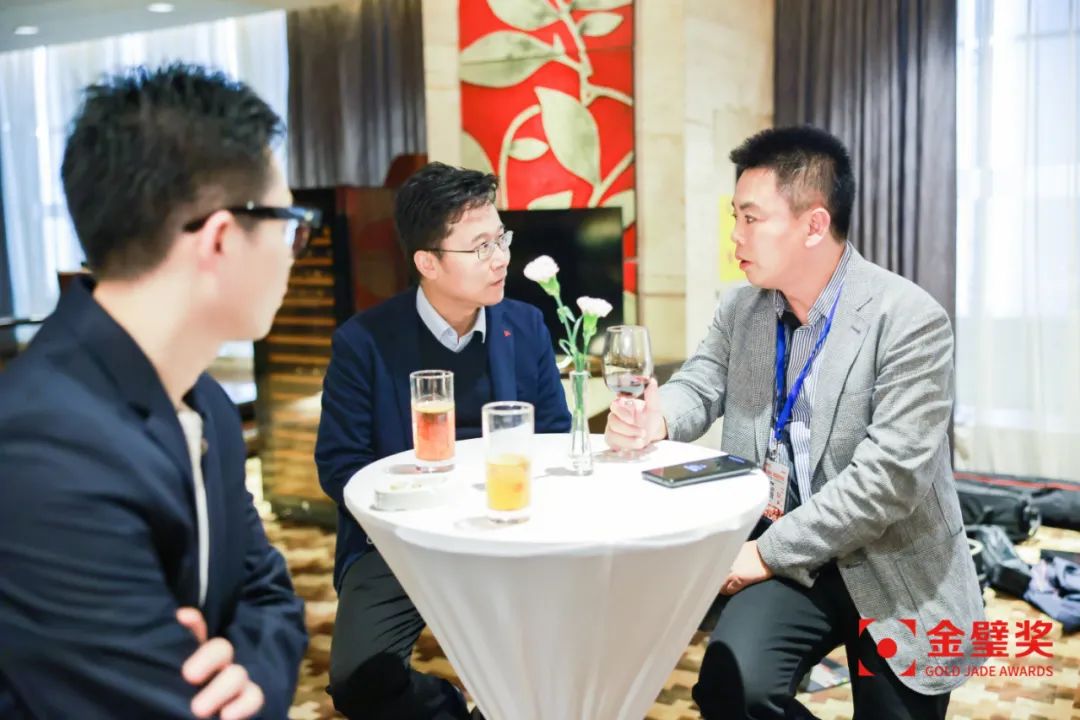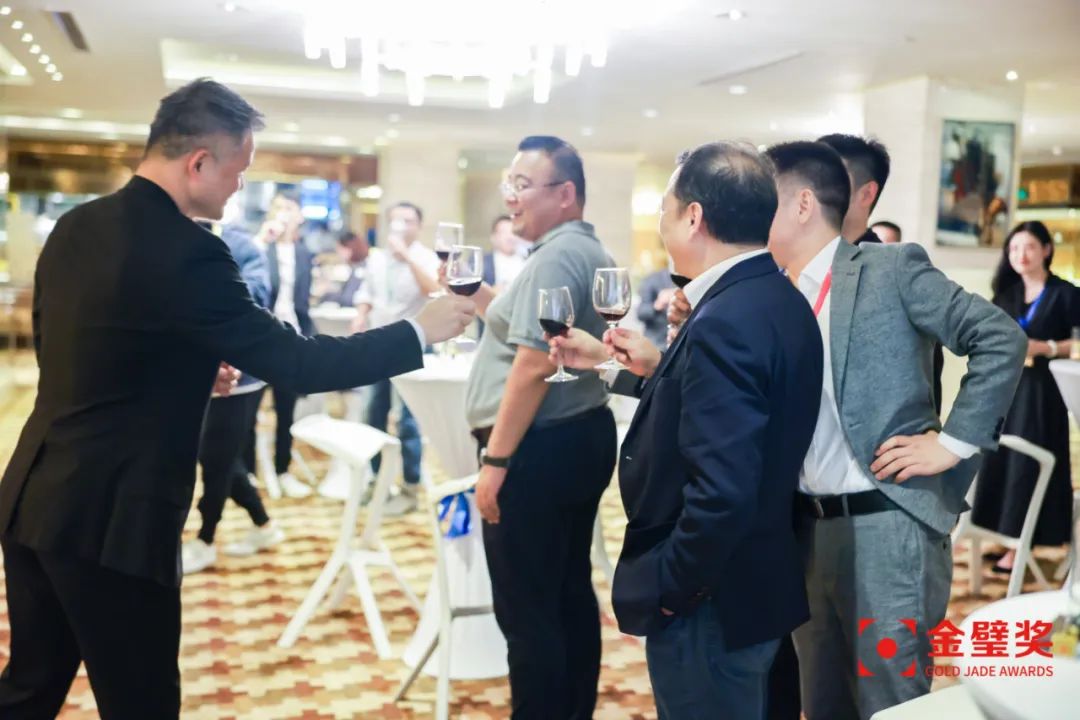 The red wine party is on site
On the morning of October 16th, the Golden Award Micro Merchants Roadshow was successfully held, and three outdoor advertising enterprises and a number of investors attended the investment and financing roadshow docking session to witness the feast of capital and projects.The conference also invited the practical enterprise coach and entrepreneurial mentor, vice president of Beijing Venture Capital Association, dean of Bei investment entrepreneurship college, Hangzhou University of Electronic Science and Technology visiting professor Qu Jinglu as a guest host.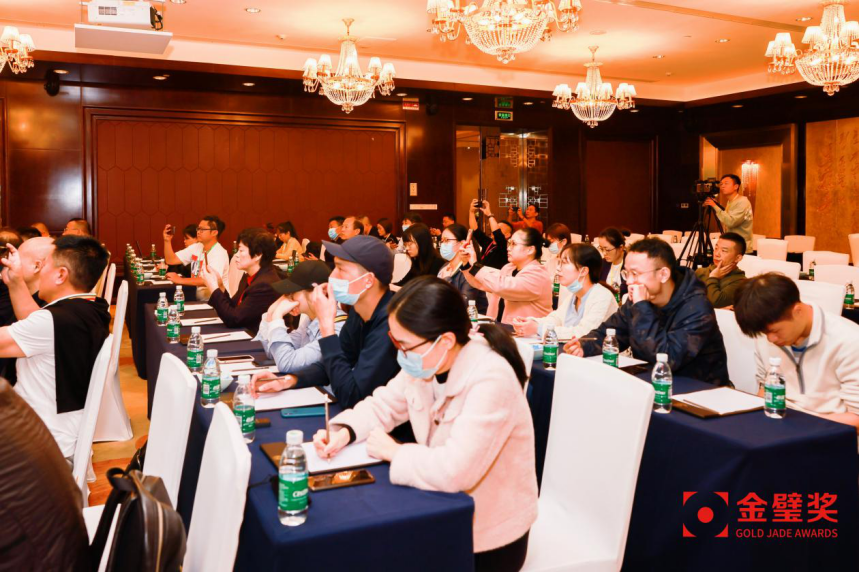 Micro Merchants Roadshow special scene
The three roadshow companies in turn showcased their investment projects in the form of a "10-minute roadshow plus 5-minute question-and-answer session".Wei Wei, a partner from Investment Outdoors and market VP, expounded his projects from four aspects, namely, market analysis of outdoor advertising, brief description of corporate products, team and customer, and long-term development planning.Wei Yusheng introduced to the outdoor has been committed to through technology and technology to help outdoor advertising, the current outdoor advertising audience and exposure monitoring is difficult, management methods are more traditionalIn addition, the development direction of outdoor industry software is not the same, there are great differences. Moreover, the level of information management is relatively low, and the management of refinement and systematization is relatively small.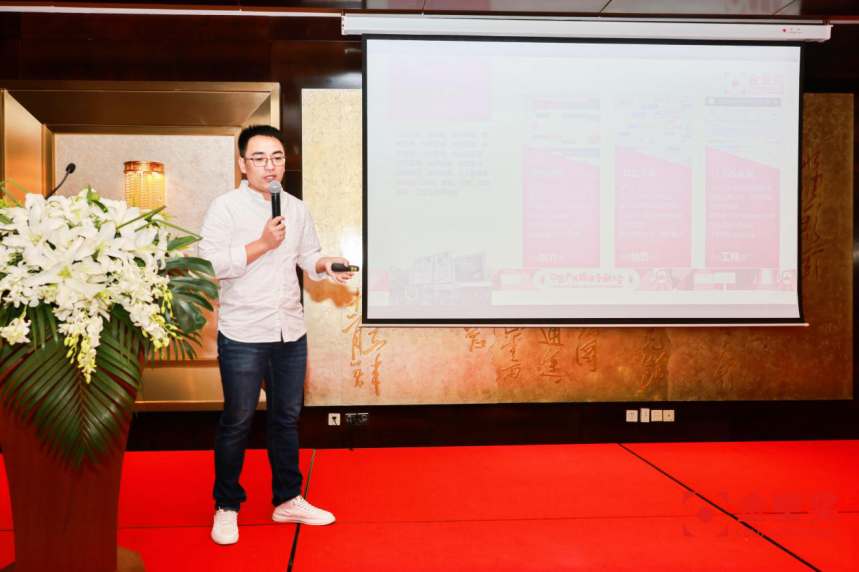 Casting outdoor partner, market VP Wei Wei won
Outdoor advertising management system its product function is divided into two parts, one is a systematic direction, can cover the outdoor advertising process in every link of the whole process management, from the point selection scheme, intelligent ranking, scheduling period, the delivery process monitoring, reporting and feedback can be automatically generated, can complete a full process of management, serving the entire outdoor advertising process and the whole business process of each role and each post; Can help media operators to establish a reasonable management system, human efficiency statistics, performance ranking and trend analysis and other data visualization, development costs, operating costs and other costs play a controlling role. To meet the management needs of various types of outdoor advertising and outdoor advertising companies, to provide media resources, scheduling, order programs, customers, up and down the magazine and other management modules.
Hebei Sanchuan Technology is an integrated solution provider for AI big data traffic distribution enterprise service platform and scenario industry service under the new infrastructure. Wang Yanfang, chairman of Sanchuan Technology Co., Ltd., demonstrated his project advantages in terms of company positioning, business model, profit model, operational data, technical barriers, industry status, three-year forecast and development planning.Wang Yanfang introduced, Sanchuan Technology to long-term service public security qualifications as an endorsement, relying on face recognition technology landing hotel applications, to achieve face big data flow realization, to provide scene-based intelligent industry service integrated solutions, empower public security departments and hotels, to become AI and intelligent marketing platform.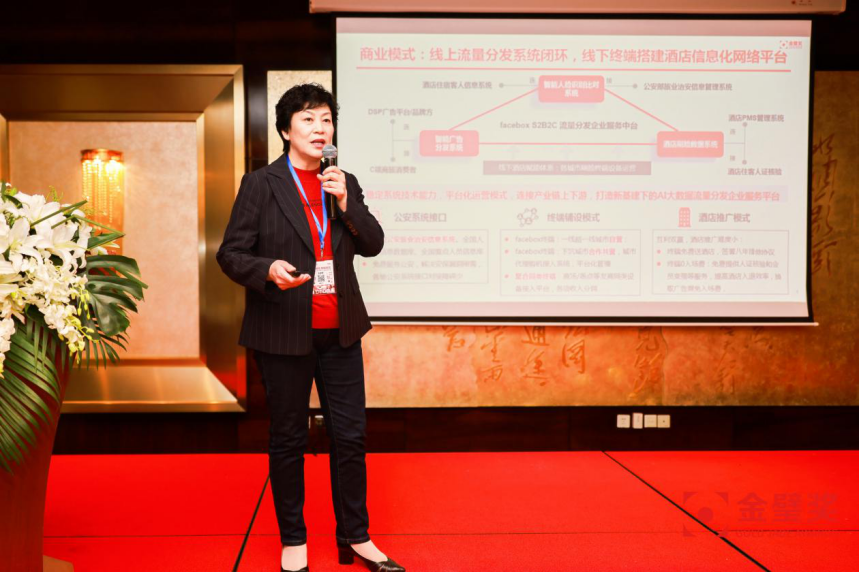 Wang Yanfang, Chairman of Sanchuan Technology Co., Ltd
The project has now been connected to the Ministry of Public Security travel security information management system, the national population information database and the national key personnel information base, with high stickiness and high replacement costs and other characteristics; The remaining software copyrights, invention patents, scientific and technological achievements and new product identification, etc., have high technical barriers in the development of face recognition technology and systems.
MeiYi Technology is a mobile travel media platform, the company's founder CEO Wu Di on the project introduction, product introduction, intellectual property rights, costs and revenue, partners, team introduction, future plans and financing planning eight aspects of the company's projects.Meiyu Technology chose to cut into the car screen advertising, is based on its strong hardware research and development strength, the company's predecessor main nano-diodes film products sales, in the process, to tap out its application in outdoor advertising media value, so the transformation of advertising media business.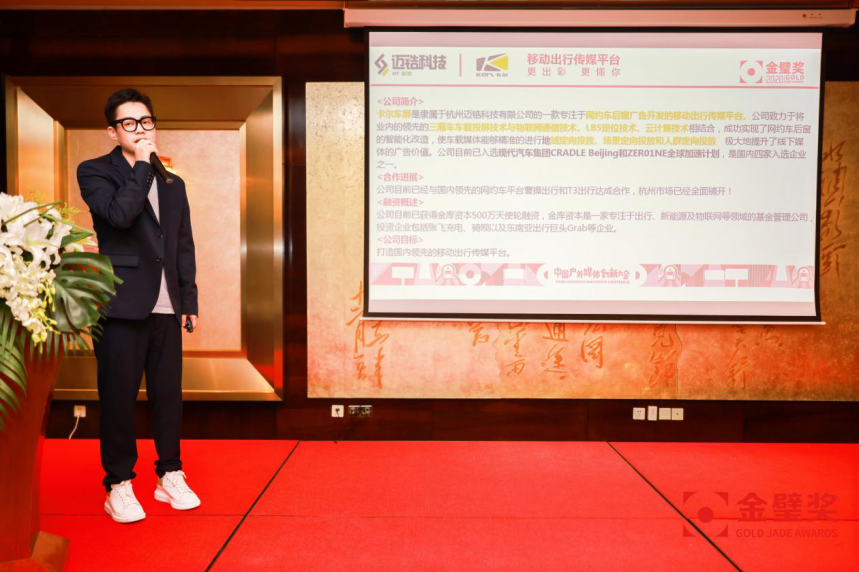 Wu Di, FOUNDER CEO of Meiyi Technology
Mei-Yuan Technology focuses on rear window advertising, has been committed to the structure of the sedan advertising screen design and content development。 On the basis of the traditional sticker advertising made a simple increment, the use of ultra-short focal projector placed in the rear window, the use of nano-LCD film and streaming media mirror, to achieve the intelligent transformation of the rear window of the network car, with high exposure, high communication rate, high accuracy, high intelligence, cost-effective and highly interactive characteristics. Can achieve LBS positioning, control push area, accurate delivery, at the same time, with intelligent cloud service platform functions, with its own SIM card, product networking, background control, targeted push, one-click delivery, easy to publish smart and other advantages, can respond to advertisers' needs at any time, timely change ads;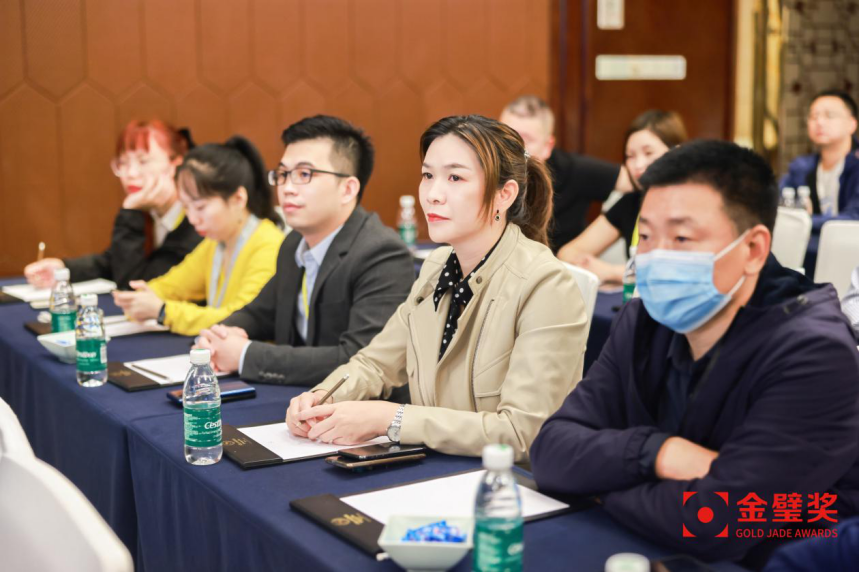 The meeting site
This project roadshow is an effective way for enterprises to show their current situation and strength in all aspects, so that investors can quickly understand the project, and set up an interactive platform for entrepreneurial teams, enterprises, venture projects and investment institutions to exchange and connect resources.The whole Investment Roadshow was wonderful, three outdoor advertising enterprises on innovative research and development products were introduced, so that all the guests and spectators present felt the great potential of high-quality enterprises in the outdoor advertising industry.
Industry experts for the characteristics of each project carried out a full range of professional reviews, affirmed the advantages of each project features, while from the perspective of enterprise financing to give some advice, but also for the project parties to impart new business models and new ideas.
Summary:At this point, the three-day Golden Award 2020 China Outdoor Media Innovation Conference successfully concluded, the representatives of participating companies have said that the conference is full of dry goods, practical materials.Golden Award 2020 China Outdoor Media Innovation Conference for outdoor advertising industry experts and entrepreneurial partners to provide a platform for communication, docking and cooperation,The success of the conference can not be separated from the support of the outdoor advertisers, the inner participants here to the guests and outdoor advertising enterprises to express heartfelt thanks, your support is our driving force.
Golden Award China Outdoor Media Innovation Conference
We'll see you next year!
To your readers: Due to the change in WeChat push rules,If you want to receive updates to our articles for the first time every day, be sure to light up the "Look at" in the lower right corner or set the public number to "Star",That way you won't miss out on the wonderful content of the day

---