TOP Overseas Fresh: Instagram has launched a new form of advertising, and outdoor advertising can have a guaranteed click-through rate
TOP Overseas Fresh Capital
TopMarketing's weekly overseas information inventory section focuses on the most cutting-edge platform dynamics, brand information and important insights in the overseas industry, helping readers capture overseas hotspots and stay on top of global trends.
This week, Instagram, which had previously launched the Creator's Ad Share program, finally inserted ads into IGTV.This means that KOLs, who have always cashed in on their brand sponsorships on Instagram, are finally going to have a steady income.What is the specific form of advertising?On the other hand, Google has launched Discovery Ads for advertisers around the world, izing a big piece of social advertising, what does it mean for Facebook? In addition,A foreign outdoor advertising company launched an outdoor billboard click-through rate guarantee program? What is the logic?At the same time, Nike, the New York Times, Gucci and other marketing actions have received a good response in the community, how do these brands do it? TOP Jun takes you to have a look.

Platform dynamics
1. New layout for the commercialization of Instagram: IGTV ads and live streams
In March, Instagram announced plans to split ads for IGTV creators to increase content richness. Now, IGTV is one step closer to commercialization.
IGTV, short for Instagram TV, is a long video UGC section that Instagram has been working on in recent years, allowing users to upload up to an hour of video to IGTV.
Instagram has now invited 200 creators to join the IGTV ad campaign, which will be open to more people in the near future.
The news has been confirmed by Instagram.Starting next week, Instagram will introduce ads on IGTV. Users will see a 15-second video ad as they jump into IGTV to watch a long video via a pilot clip on their Instagram stream。 Instagram staff said they would test more features such as Skip Ads this year to improve the three-way experience for users, creators and advertisers.
According to the previous IGTV Creators' Ad Share program, creators will receive 55% of IGTV's advertising revenue, the same percentage as YouTube. What's more, with the split plan, IGTV's content ecosystem will be richer, creating more opportunities and competition for creators. Starting in July, the creators' share of income is played into the account as a monthly knot. Currently, participating creators need to upload videos in English for 2 minutes or more to get a share.
In addition to the commercialization of IGTV, the recent overseas hot live stream is another big step on Instagram.
During the outbreak, Dutch brothers, Chris Martin and other stars have taken to Instagram live, the various DJ gods also began to go to Instagram "cloud open", let Instagram found another "business opportunity."
Recently, Instagram added a "reward" feature to the live stream, allowing users to buy heart-shaped emoticons to give to their favorite anchors. Similar to live streaming in China, Instagram says the optimized heart will appear next to the host's name, and that user reviews will be clearly identified and more features will be unlocked.
In February-March, live instagram views surged by 70%. For now, though, Instagram hasn't made any money from live streaming, but if live streaming becomes another new normal overseas after the outbreak, it's likely to get a piece of it.
Overall, the two main segments of live streaming and IGTV actually interact with each other, both forms of content that underpin the content ecosystem inside Instagram and provide more opportunities for creators. Especially with the impact of the outbreak, brand budgets tightened, many KOLs have lost sponsorship opportunities, and now Instagram is undoubtedly providing them with new opportunities and options.
2. Google officially launches Discovery Ads worldwide, wants to grab an advertising budget with Facebook?
Google's Discovery Ads is finally "globally versatile." In fact, last month Google quietly opened Discovery Ads to advertisers around the world, only this week.
Google says 86 per cent of today's users plant grass in the process of watching videos or discovering new content. Google's Discovery Ads is an effective way for brands to communicate with interested users.
Discovery Ads will be shown on your YouTube homepage, Watch Next, "Discovery" in Google Search APP, and Tapp for Gmail promotions and socialization, with multiple turntable ads and single-figure ads. The three platforms reach 2.9 billion users.
Google Discovery Ads ad format
It is worth noting thatDiscovery Ads is based on user social data, not search intent, and is primarily targeted at social Campaign advertisers.Campaign supports targeting through dimensions such as population attributes, geographic location, household income, and more.
Discovery Ads is arguably a key part of Google's involvement in social advertising, which also poses a slight threat to Facebook, the social advertising giant. Facebook's product has 2.99 billion monthly users, equal to Google's in terms of user size.
For now, however, Google is wary of displaying Discovery Ads, with only one ad space in Google APP's "discovery" column. Jerry Dischler, vice president of Google's advertising platform and Google Properties, said in a telephone interview that Google's Discovery Ads are demanding of ad quality and that Google will only choose to display high-quality creatives and push them to the most relevant users. Google has some of the world's best machine learning technology to achieve Campaign's optimal goals by determining when and how much Discovery Ads recommends.
3. Outdoor billboards also have click-through rate guarantees?
Even in the Age of MarTech, ROI for outdoor billboards has been difficult to quantify in numbers.Recently, Do It Outdoors, a foreign outdoor advertising media company, proposed a solution to evaluate the effectiveness of outdoor advertising with click-through rate。 As soon as TOP opened its official website, it was attracted by the "click-through rate increase of at least 300%", which the company said was the first media in the outdoor advertising industry to offer such a solution. So how on earth does this company do that?
On the details page,
TOP Jun learned that the original Do It Outdoors is a mobile billboard and mobile display ads combined to sell, the use of targeting system so that users within 200 meters of the billboard can also see display ads on the mobile side at the same time, and will also be for previously clicked users for de-marketing
。 The ad, called Shadowfence, has a GPS coordinate system that reports every 60 seconds and bids in real time on Ad exchange.
According to official figures, ads using Shadowfence have about 10 times the industry average and are 20 to 30 per cent more effective than ads using Geofencing.
In recent years, the market share of outdoor advertising has been shrinking, Shadowfence's solution to outdoor advertising and online display ads tied, not only to achieve online and offline linkage in a short period of time to achieve the effect of double exposure and for outdoor advertising to provide a clearer measurement dimension, this innovative idea may be the increasingly depressed outdoor advertising in the future innovation breakthrough.

Brand dynamics
1. Nike ad: James's monologue, the king will eventually return
The outbreak has allowed us to witness the fragility and tenacity of humanity at the same time, and there is nothing more inspiring than watching a Nike commercial.
Continuing the past with a sports perspective to convey a persistent attitude to life, a recent Nike epidemic ad looked for James to monologue.
The short film in turn appeared Selina, James, Tiger Woods and other star athletes after the bottom ushered in a rebound moment, to inspire people, the outbreak let a lot of people fall into the abyss of despair, but is only a trace of strength and perseverance of the faith to let people usher in a turningound, so to adhere to the sport, do not give up.
The short film is as burning as it always is, and even though Nike's style is familiar in the first second, it's hard to hide tears when it's broadcast to the last second.
2. Gucci sponsors hand tours of "Tennis Legends" to enhance consumer interaction
The cancellation of Wimbledon has left many brands losing sponsorship opportunities, while luxury brand Gucci has turned the corner and sponsored virtual tennis tournaments.
Recently, Gucci teamed up with the gaming company Wildlife Studios to sponsor the tennis game "Tennis Legends." Let's take a look at what specific sponsorship benefits Gucci has.
Gucci x "Tennis Legends" introduction
First, in Tennis Legends, the open tournament in which players participate will be named Gucci. In the game store, players can also use Gucci-branded wardrobes in the Open, which contain Gucci shoes, socks, tiaras and clothing.
Second, online Gucci also designed the same set of game characters, gamers will also have the opportunity to win Gucci custom game set, while players can also enter Gucci's official website in the game to really buy their favorite designs.
According to Wildlife Studios, the simulation of the game not only attracted a lot of fans but also attracted a lot of fans to try it, and during the outbreak, the interaction between the player and the brand has also improved significantly. Currently available for download in both the Apple and Google App Stores.
Prior to that, Gucci had launched the "Vintage Game Room" Gucci Arcade on the Gucci APP, using modern technology to generate more communication with users with retro designs.
3. The Cleo Awards turned illustration ads from agents into color-filled books
One of the industry's most respected advertising awards, the Cleo Awards, recently launched a color-filling book in partnership with advertising agencies such as McCann, AKQA, RPA, Yang Lion, Mother, Wieden and Kennedy, Jer Global, BOND and others.
This is a public service called Color Me Clio provided by Cleo. The coloring book is made up of classic works of art created by Agency above, providing a fun time-wast for home-segregated creatives and their children. Coloring books are free to download for anyone to use.
"Tidu Up", a print ad in the "A Sweet Escape" series designed by Jel Hong Kong for the treasure bead lollipop, is among them.
Backstage reply to the "color book" to get the full version of the pdf coloring manual, play together!

Trend insights
1. IAB: Global digital advertising spending up 16% in Q1, CPMs down 16%
Despite the impact of the outbreak on the advertising industry, digital advertising spending is still on the rise compared to last year. Recently, according to data released by the IAB,Digital advertising spending reached $124.6 billion in the first quarter of 2020, up 16% from a year earlier, while CPMS fell 16%.
Global digital advertising spending and CPM changes in the first quarter
Picture and data source: IAB
During the outbreak, two-thirds of the supply side felt the decline in CPM.The hardest hit was media publishing,Sixty percent have experienced a decline in CPM. Online display ads have suffered declines of more than 30% on both mobile and PC ends.
Streaming, gaming and smart TV devices suffered the least, with CPM down just 6%, while PC, mobile and tablets fell 27%, 28% and 29%, respectively
。
But David Cohen, chairman of the IAAF, said many companies only began to feel the effects of the outbreak in mid-to-late March, so it was unlikely that advertising spending in the first quarter, or even the second quarter, would have a negative impact on the industry.
2. APP Annie: Game apps, which accounted for 40% of downloads last year, contributed 70% of app spending, with hard core players receiving the most ads
Games are still the most gold-sucking in each app category.
On Friday, App Annie and IDC jointly released the Focus on Gaming 2020 Review Report.In 2019,Less than 40% of total app downloads in the global game category generated nearly 70% of iOS and Google Play combined app spending。 Mobile games continue to lead the way, with users spending 2.8 times as much on PC/Mac games and 3.1 times on home console games.
Changes in global gaming user spending in 2014-2019
Data and pictures Source: App Annie
In addition, as mobile advertising spending climbs, developers are also increasing their profitability through advertising.
Judging from the attitude of gamers towards various advertisements,Hard core players were significantly more tolerant of banners, videos, motivations, and trial ads than other players, while casual game users were less tolerant of ads。
Swipe left and right to see more
1. Tctong Group Q1 Results: Asia Pacific revenue fell nearly 20%, with total revenue almost flat from last year
This week, the group reported first-quarter results, down 0.8 percent from a year earlier, and net operating income of $2.1 billion, down 0.4 percent from a year earlier.
According to the financial results, Tsuso's growth in Japan has increased, while its international business has experienced a severe decline. In Japan, Electric's organic growth was 2.1 per cent, while organic revenues from its international operations fell 3.3 per cent.
The group said the outbreak hit the Asia-Pacific region hard, down nearly 20% year-on-year
U.S. markets rose 1.2 percent and Europe, the Middle East and Africa fell 0.4 percent. Its CRM business and its Mekle-related precision marketing business are the main engines of growth in individual markets.
The group did not give full-year guidance, and CEO Minbo Yamamoto said the company expects full-year revenue to be in a downward trend. It comes after it set a budget cut target of 7 per cent for 2020 and suspended its pre-second-quarter marketing campaign.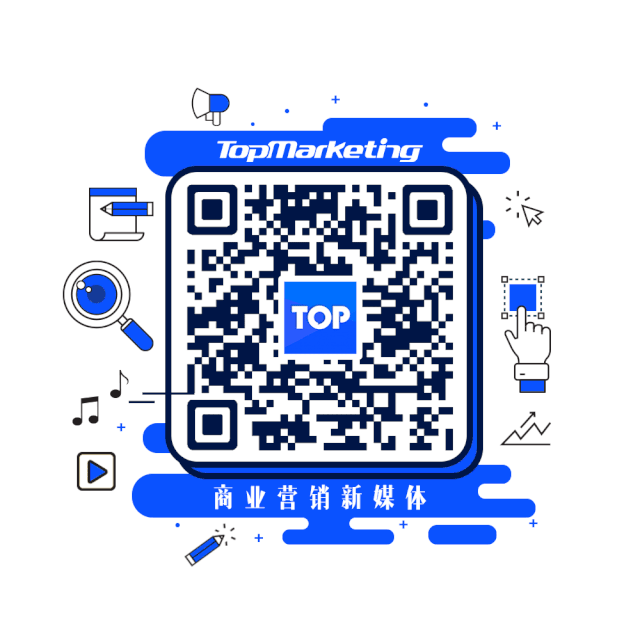 ---