Small not gas station . . Where's your Google ad? Come and explore them and then go missing
I believe that many customers in the pains to produce Google ads, it is not easy to wait until the online, will certainly want to witness in the first time, to see their advertising ranking and the form of advertising display how. Some users even go into Stormtrot mode, and every day they want to search for their own keywords.
1, sometimes we clearly see the account has display data, but in the search is not able to see their own ads. Is that a problem with the data?
2, clearly saw their own ads before, but now can not see? Is there a problem with the search method or is there a problem with my account settings? Not sure if it's still on? Where the hell did these ads go?
Take you to explore the truth and see what's wrong with your ad
Which causeswill it affect the display of ads?
Your ads don't show up every time you search, depending on a number of factors.
For exampleThe country and time period in which your ad is running, the maximum amount you set in your account budget, and the device you're running will affect your ad display.
But! If you find that your ad didn't get any clicks or impressions, it could be due to any of the following reasons:
The ad is being reviewed or declined
In order to ensure the security of the account and verify the settlement information, the systemRegular.The account will be reviewed if the account isUnder review, advertising in the meantimeWill not be displayed, so if you don't see the ads we're running when you search for ads, you can see if the keywords behind the ad and the ads are being audited, which is to protect our accounts and to ensure the quality and security of Google Ads services, as is often the case once the account is reviewedWithin three business daysAds are immediately re-qualified for display, and the data is valid or approved after the ad account is approved.
Ads that are not advertised will not runSo please check your email in timeIs there a denial of mail, which may provide information about how to resolve your ad problem. If you don't see the email, you can check the spam folder at the same time.
Your ad has been paused or disabled
You want to make sure your ads are active (not disabled) and rule out some of the reasons why they're not showing.
If you still can't search for your ads, you can analyze them from the following:
Launch positioning settings
First of all, you want to be clear:Your ad will appear to the one you want to showRegional.customers in .
If you're not in your chosen location, you can't find your ad through search. Generally everyone to run Google ads is certainly not to the domestic market but to overseas. Well, if you'reIP positioningIs in the domestic words that is certainly not see your ads, in the delivery area to see.
And that's a feature of Google ads that can be delivered accurately by geography.
You can change it toUse the ad preview toolSearch and preview ads within the location you're targeting. At the same time, the background can also be set to serve the same country different states / cities / regions, etc. , can also be in accordance with a coordinate of the radius of delivery, more accurate to run your ads.
Budgets are depleted or limited
When you set up an account, you can see the entire account and the budget set by each campaign. You can set an average daily budget for your ads, which Google will then multiply by the average number of days per month to calculate your monthly budget cap. If.The daily budget is exhaustedyour ad will be for the rest of the dayStop the display。 At the same time forA day or an entire monthYour ad budget has been reached and your ads won't run.
For exampleYou set a budget of 600 yuan per day for the European regional campaign, the budget for the entire account is 1000 yuan per day, so if the cost of the European series has reached 600 yuan per day, even if the entire budget is not spent, it is not enough to search for advertising in the European region.
Some users choose different countries to serve when their accounts are placedDifferent time periods, choose local time to show your ads, so when you search for your ads outside of your time, you're definitely not.
For exampleYou run ads in the UK from 8am to 6pm, and you search for your ads at 10am Beijing time. Because There is an eight-hour time difference between Beijing and Britain. So when you search, you're not in the set delivery time period, and your ads aren't showing up.
"Target Impression Share"It's a kind ofBid strategyand it willAutomatic.Set a bid, and the purpose of the bid is on the absolute top, top page, or Google search results pageAnywhereShow your ads.
Google ads on the PC side, mobile and tablet devices have a lot of traffic, in recent years mobile traffic even exceeded the PC side, which is why we are now more and more attention to mobile advertising, so according toAccount devicedifferent, when the account is set upPay attention to the choice of the device。
For exampleOnly on the PC side, that needs to adjust the phone and tablet bid to -100%, when you look at your phone or tablet device to see their ads are also not searchable.
In addition to the above basic settings, there is a special note about the account level, which is also as an account managerPlaces to pay attention to every dayThe ad doesn't show upThe quality score of keywords has a very important relationship。
The Quality Score is represented by a rating of 1-10 and is calculated primarily based on the expected click-through rate of the ad, ad relevance, and landing page experience.Less than 2 pointskeyword ads willRarely shown。 So after detecting that other settings are all right, ads still can't be searched, then you need to optimize the quality score of your keywords.
How often your ads appear
Google ads don't show you all when you search a few times. If you'reThe account budget is adequateAdvertising.It's possible.will show you 6 times ifThe budget setting is lowIt's possible.Show only 2 times. That's what people need to pay attention to when searching for ads.
Unable to show due to personal search behavior
In principle Google isIt is not recommended to search for your own adsbecause if you use Google Search repeatedly to find your ads and never click:
First of all.Google will consider this IP not to be interested in this ad;
Secondly.It's also possible to judge your IP as a malicious user and block your ads directly.
This makes it possible that you won't see your ad once. Searching for your own ads on Google isn't the main reason, but it's also a phenomenon. But it's also the user who just started Google adsVery easy to commit problems.
Be aware that it's not your ad account that's wrong, it's your IPTagged by GoogleIt's gone. In addition, frequent searches for your ads will only increase the number of impressions of your ads, but you won't certainly click on them, but the click-through rate of the corresponding keywords will be pulled down. Low click-through rates can also affect your account's quality score. Low scores can directly affect the presentation of your ads, ingesting a vicious circle.
Search Google ads for the correct posture you have to have!
If you just want to see what your ad looks like, there's an ad preview window on the right when you write your ad, and you'll see it on the PC and mobile.
And you can use it"Advertising Preview and Diagnostic Tool"to search for the ad, justIt won't cause your impressions to increase, which is a great tool from which you can see what your ads actually look like when they actually run, which doesn't increase your ad's impressions and doesn't click. You can see the real-time online situation of advertising without adversely affecting the account.

In the ad tag"Status"column, hover over the adBubble iconto view the details of the ad's status. If your ad doesn't appear, the tool will tell you why and give you a hint to help you get your ad back on the run.
When you thinkLearn how your ads appear in search resultsI suggest youDon't use Google SearchBut.Use this tool. Diagnostic ToolsIt can also help you understand why ads or ad extensions may not appear. You can also preview Google search results pages for specific words to see which ads and extensions your keywords trigger.
Once youEnter a search term and other criteria, such as language and geographical location,This tool will tell youIn these casesWhether your ad appears or notIt's very useful.

The Ad Preview and Diagnostics tool will type search terms as you enter themProvides recommendations for autofill, these suggestions come from keywords that are displayed in your account and sorted by volume.
This tool can see if your ad extensions appear together for specific keyword ads, and if no extensions appear, it will tell you why the problem may occur.
So I would like to remind you that after the launch of Google Ads found that ads can not show out also need not be too anxious, ads can not show will be affected by many of the above factors. Check through all angles of the account side and individual behavior factors to find the real cause of the problem, and then give your ads more opportunities to show by constantly optimizing and improving your account's quality score.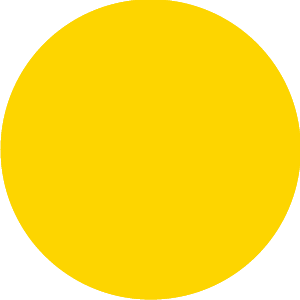 AdVich provides one-stop integrated marketing and e-commerce operations solutions for cross-border exporters. Integrate global network advantage resources, integrate talents at home and abroad, through data-driven, technology enabling, creative leadership to promote the internationalization of Chinese brands, to achieve effective growth in overseas sales.
The secret to promoting overseas operations is integrated marketing at AdVich
Data-driven, technology enabling, creative leadership
Promote the internationalization of Chinese brands and achieve effective growth in overseas sales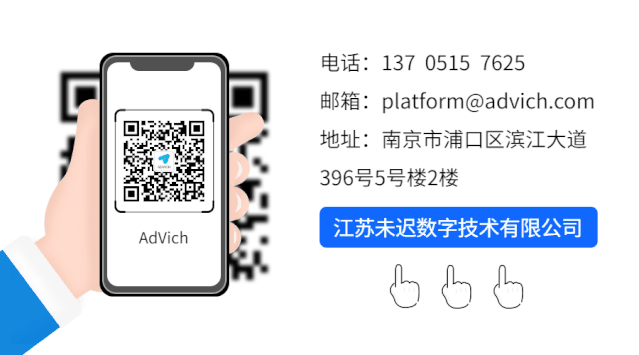 ---