Facebook Update . . A new version is here to effectively improve advertising effectiveness! (with common violations)
Little Seven has been sorted out for everyone
October's latest
Facebook Product Updates and Common Violations

Take a look!
 Update the profile 
1. Facebook self-service account opening tool OE feature update
2. Marketplace that effectively enhances your ad performance
3. New off-site activity features for Facebook worldwide
4. New product posting reminders in the Instagram shopping section
 A summary of the violation 
1. Shopify merchandise sales display plug-in
2. Advertising and website documents need to be harmoned
3. Advertising and landing pages of products need to be unified
4. The credit value of the newly opened website is not enough
5. Websites that indicate insecurity will be severely reviewed
Self-service account opening tool OE feature update
From October 2nd to the end of October or November, Facebook will launch a series of OE tests in response to market feedback and continue to enhance the Getting Started experience for Chinese advertisers.Randomly select some advertisersto test the following new OE process experiences and features:
(1) OE Demo Account (Mock Ad Account)
Advertisers are allowed to understand how and how Facebook ads work earlierAfter the OE is submittedInstant access to Mock Ad Account
So you can start while you wait for your ad account review and credit allocationExplore the creation interface for Facebook ads, various settings options, and create draft ads。
You can also publish draft ads, after which the ads will be reviewed, so you canKnow in advance what creatives violate the policy。 Even after you've got your official account, you can use this feature to test your creatives.
However, the credit limit for analog ad accounts is zero, so you won't be able to do anything.
Simulated ad account interface
How do I use the Demo Account feature?
Once you're successfully submitting an account opening request, you'll be able to use the test feature when an ad account named "Mock Ad Account" appears in The OE page.
(2) OE Advertising Policy Education
Many sellers don't know about Facebook's ad policies before they run them, leading to a violation of the ad policy that is usually not known until the ad is marked as PVIL or the ad account is banned.
So now, after submitting an OE, sellers can browse facebook's advertising policy material through the OE interface, watch videos about Facebook's advertising policy, and download policy guides created specifically for Chinese advertisers.
OE Advertising Policy Education Portal
Every day, there are millions of interactions between buyers and sellers on the Marketplace platform. This shopping platform creates opportunities for sellers to achieve better results with Facebook ads, such as improving overall conversion rates, reducing single conversion costs, and increasing reach.
As a result, Facebook has added Marketplace to its News Feed page, which not only helps improve the performance of branded ads, but also improves the effectiveness of performance ads.
How do I run ads on marketplace?
Choose when you set up your Facebook adsAutomatic layout。 Automatic locations make the most of your budget by allocating your ad group budget across multiple locations, including Marketplace, depending on which platform your ads might best perform on.
In addition, no new ad ideas are required to run ads in Marketplace. Ads you create for News Feed appear in Marketplace as long as your ad goals are supported.
Added off-site activity on Facebook
Starting October 1, Facebook is rolling out its off-site activities feature to people around the world. This feature makes it easy for users to see a summary of app and website activity sent to Facebook through business tools such as pixel pixel codes and SDKs, and allows users to unseed the information as needed.
Off-site activity on Facebook
Instagram Shopping section
New.Product release reminder function
Instagram is testing the Product Post Alert feature, which allows users to set a release date reminder for upcoming items on Instagram's quick-shooting postings and postings tabs, and to check product details in advance so they can buy them directly on Instagram the first time they post.
Instagram products post reminders
Facebook's common violations
1. Shopify merchandise sales display plug-in
Shopify has a plug-in that randomly displays a sales volume and time when a user opens a website. As shown in the following illustration, the first opening will show "20 sold in last 3 hours" and the second open will turn into "7 sold in last 18 hours".This can easily be judged misleading by Facebook's system and lead to ads being rejected.
2. Advertising and website documents need to be harmoned
There are times when we'll show off discounted copy in ads, such as: Order now and enjoy 10% extra off code: ABCD. We need to make sure of this discountThe discounts shown on our website are consistent, otherwise it is possible to be found to be misleading and rejected.
3. Advertising and landing pages of products need to be unified
If you only have one product in your ad, we recommend itLanding pages are best to show only the products that appear in your adsInstead of a product type page or a collection of many products.
If you want to show multiple products on a floor-to-ceiling page, we recommend that you also show multiple products in your ads, you can make several products into a picture, or you can make acart-style ads.
4. The credit value of the newly opened website is not enough
There are some sites that are too new, there may beThe domain name is blocked because the credit value is not enough。 In this case, first make sure that your website has not experienced abnormal transfer records or infringements, and then you canAppeal via the domain name blocked appeal link (see below).Or.Contact Facebook Online Customer Service to appeal。
Domain name blocked appeal link:
https://developers.facebook.com/tools/debug/sharing/?q=
5. Websites that indicate insecurity will be severely reviewed
Some of its customers' websites have recently come under severe review from Facebook, and some have even been blocked. Most of these sites are Http startsbecause some browsers mark the http page that collects password or credit card data as "unsafe."
Therefore, if the seller's website is http started, we recommend youConvert to https as soon as possible。 https can be considered an encrypted version of http and are not easily marked as "unsafe" in the browser.(Source: Papaya Mobile.))
Mobvista works closely with major media platforms around the world
Our creative precipitation, technical strength and promotional experience
Can help you easily achieve large-scale promotion
From design, execution to optimization
Perfect control to promote each process
Efficient user acquisition across media intelligent delivery platforms
If there is a business consulting needs

Please click to read the original text to contact us Oh
You may have missed the dry goods in the past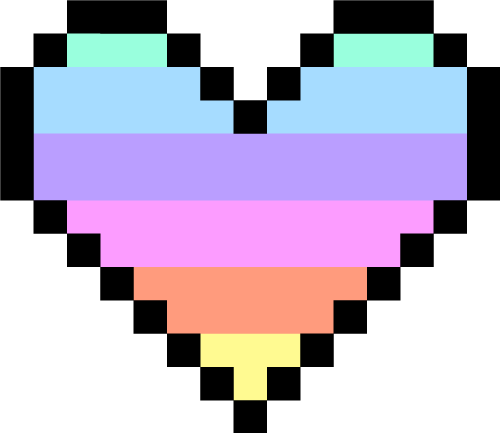 Click to read the original textContact usOh!
---