Ma Hao: Google is actually pouring ads
The following article is from the China Europe Business Review , author Ma Hao
China-EU Business Review
"Thinking power achieves decision-making power", china-EU Business Review with in-depth and forward-looking tentacles, dialysis of the rapidly changing business world, to Chinese enterprises to recommend effective management cases, and help enhance the thinking, decision-making and leadership of China's business elite.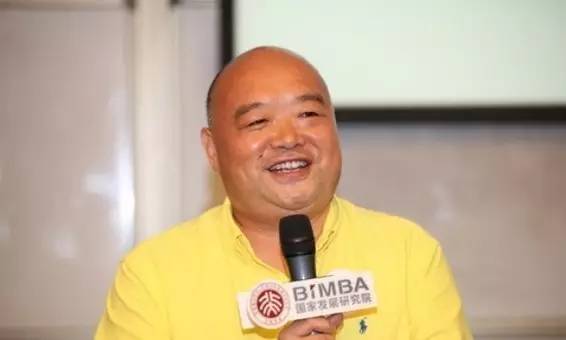 In 2014, Google ranked second on Interbrand's list of the world's best brands at $107.4 billion, behind the world's most popular Apple brand. No wonder Google itself is pouring ads, polishing its own brand is quite good. Google's "story stream" doesn't seem to have broken.
In 2004, when people first realized that Google's search engine was better than Yahoo's, Google started making maps. Gmail launched in the same year also made enough popularity, you want to try, someone to recommend and invite!
In 2005, Google merged with Android to expand into mobile phones. In 2006, Google merged with Youtube to get involved in the video business. In 2009, Google led the mobile Internet advertising trend with the acquisition of AdMob. Later, Google bought and sold Motorola Mobility, started socializing, started developing driverless cars and Google Glass, went into smart homes and the Internet of Things, robotics, cloud computing, gene sequencing, and so on. For a while, Google's long-sleeved dance was everywhere.
Clear mission positioning and concise profit formula
What is Google's mission? "Organize the world's information and make it as accessible and accessible as possible on a global scale." Data in the United States have showed that 70 per cent of e-commerce transactions originate from online searches, and 40 per cent are driven by business intentions. The commercial implications of Google's mission positioning are clear: understanding the motivations of users through their search and online behavior, and profiting from them. Targeted advertising for search content is a weapon in Google's mission.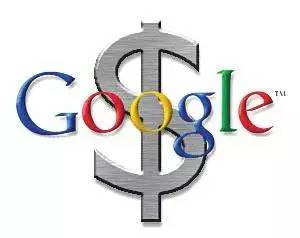 Does Google's business have a lot of dollars? That's right. At least in terms of the scope of the business they are involved in, it's a dizzying array. Does Google have a lot of revenue streams? Not also. Behind the complexity lies simplicity. Google's business model is clear and its profit formula is very concise. To be clear, Google is an advertising ad ad ad ad, using high-tech means to reverse advertising.

Over the past decade, advertising revenue has averaged more than 95 per cent of Google's total revenue, up from 99 per cent in some years (e.g. 2004 and 2007). Advertising revenue accounted for 91% in 2013 and 89.5% in 2014. Although the proportion of advertising revenue has declined slightly in recent years, about 90% of the weight, no matter from any point of view, is absolutely overwhelming, a unique. No ads, no Google. About 70 per cent of advertising revenue comes from Google's own business, AdWords, and about 30 per cent from Google's AdSense network. In 2013, Google had a 67% U.S. market share in the search market. In 2014, Google's mobile ad revenue accounted for more than 40 percent of global mobile ad revenue.

Focus on one core for strategic layout
In fact, Google's overall strategy and business innovation, whether through in-house research and development or external acquisitions, have been laid out according to the core source of revenue and profit -- information for advertising -- as the logical main line. That is, do everything possible to get people to use the web as much as possible, to use search, to use Google's apps and services. There may be only two final tests for all business innovations: is it in line with the company's mission? Can you ultimately profit from monetize?

"The first step is to be ubiquitous, and then there's the revenue issue, " Mr. Schmidt, Google's chairman, once said. If you can build a business that continues to catch the eye, you can always find sensible ways to make money from it. "In terms of attracting attention, Google has the patience to take a long line and fish big fish, hoping to control the architecture and platform of information technology through the development of its own technology, which will eventually become the dominant species and occupy the commanding heights of the ecosystem." As the dominant species, Google provides a platform for content providers, advertisers, third-party developers, and users to interact. Google guarantees control from start to finish in terms of hardware, operating system, data management software, etc.
Looking back at Google's eye-popling stories, it seems logical and orderly. In fact, under the premise of the mission of providing useful information, Google's layout is still quite self-disciplined and structured. Mailboxes, maps, videos, browsers, office software, feature search, mobile phone development and manufacturing, tablets, mobile operating systems, social, e-commerce, cloud platforms, etc., the core commonality of these businesses is the advertising revenue behind them. While new projects such as Google's driverless cars and Google Glass have earned Google a notable name for aggressive innovation, so far its main profitable innovations have been in search-related core businesses.

All business is to encourage people to use the Internet more frequently and widely, especially mobile Internet. "We want people to use as many of their phones as possible, whether it's Android, Apple or whatever," said Google co-founder Brin. Today, CEO Page uses a well-known "toothbrush guideline" to measure potential acquisitions: Do customers use their products once or twice a day? Does it make people's lives better? When you think about it, even driverless cars that seem to have crossed the border are dependent on real-time map search and application.

Maybe Jobs was over-thinking
In 2011, Page visited jobs before he died. "One of the things I used to emphasize was focus, " Mr Jobs cautioned. Imagine what kind of company Google wants to be when it grows up. Now Google is everywhere. Which 5 products do you want to focus on? Exclude other businesses because they can drag you down. They'll turn you into Microsoft and make something that's good but not great enough." Perhaps Google is still young and needs to grow brutally, and perhaps the character of its core business and the space it wants to enter necessarily means it is expanding. Whether or not Mr Page heeds Mr Jobs's advice, Google has indeed begun to exit some of its less-positioned and less-than-dominant businesses, such as Google Talk and Google Buzz, as it continues to merge and expand its business. After acquiring Motorola for a technology patent, Google quickly spun off its hardware business, which was not in line with Google's mission.

Google is growing. At the very least, no matter how complicated the business is, it's clear how the money bag is drummed up. Perhaps Jobs was over-thinking. What's more, Google and Apple are now just one step away from brand value. Jun don't see, so many excited companies are still looking around as a unique business model. The market value is not low!

(This article is the 7th issue of china-EU Business Review 2015.) The original title was "About Google, maybe Jobs is wrong." ")
Google, Oracle, Facebook, Apple... It's Silicon Valley that everyone's impression, it's Silicon Valley that you can only visit. We don't want to take you to "see" Silicon Valley, we don't want you to "visit" innovation. We invite you to uncover the foundation of the innovation industry system together in a complete innovation ecosystem, to look for investment opportunities, to seize the opportunity for cooperation, and to expand the "global building blocks of innovation" in the U.S. Inventions and Manufacturing in China and the global market.




In the autumn of 2015, the U.S. Innovation Industry In-depth Tour of The North Da Guo development institute is ready: 9 innovation cutting-edge enterprises and laboratories, 4 industry-leading CEO symposiums, 3 of the world's top institutions, Silicon Valley and Boston 2 places, 1 trip to see the East-West innovation base.

Heartbeart is better than action, click"Read the original text"

Sign up now!



Contact: 010-62755882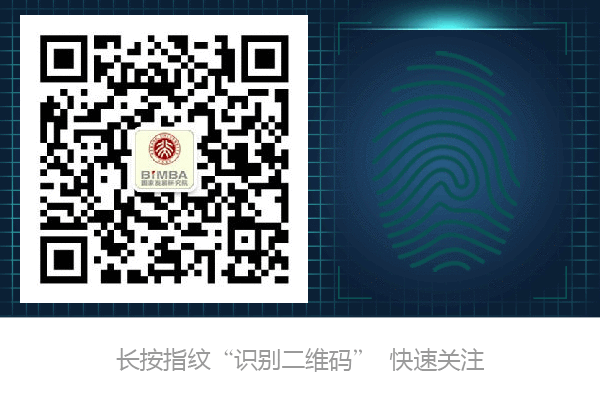 Welcome to more media, universities, enterprises, organizations and our content cooperation.

Fans are welcome to contribute.
Co-operation and contribution email:
zhangtong@nsd.pku.edu.cn。
---