Si Facebook perderá su dominio publicitario ya que Coca-Cola deja de publicar publicidad en las redes sociales.
Recientemente, debido a la atmósfera bipolar en los Estados Unidos, varias organizaciones en los Estados Unidos lanzaron recientemente una iniciativa conjunta llamada.

"Deja de odiarte.

Dinero.

(#StopHateforProfit)

La campaña pidió a las empresas que suspendieran la publicidad en Facebook en julio, porque Facebook ha permitido durante mucho tiempo que el contenido falso racista, violento y verificable se propague en su plataforma, permitiendo la incitación a la violencia contra los manifestantes que luchan por la igualdad racial.
Más de 90 empresas, entre ellas el gigante estadounidense de telecomunicaciones Wilson, Honda USA, las marcas deportivas Patagonia y The North Face, han respondido a la convocatoria. En la noche del día 26, Coca-Cola también se unió a la campaña "Stop Making Money from Hate".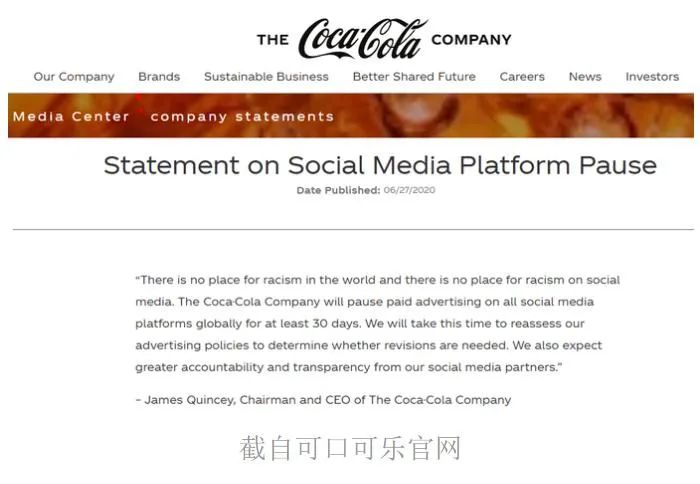 Facebook Advertisers Revolt: It's Time to #StopHateForProfit
Facebook is
facing a reckoning
.
For years the company has failed to adequately
curb the spread of hate and dangerous disinformation
on its platform. These issues have only
intensified with
the coronavirus pandemic and the
uprisings for Black lives
. People are dying, lives are being threatened and 
it seems like the corporate world may finally be done with Facebook's excuses
.
Facebook makes 99% of its
revenue off of ads
, which is why we,
alongside our allies at
the Anti-Defamation League, Color Of Change, Common Sense Media, LULAC, Mozilla, the National Hispanic Media Coalition, the NAACP and Sleeping Giants,
launched a campaign to
hit Facebook where it hurts: its
advertising revenue
.

StopHateForProfit
is a call for
advertisers to
divest from
Facebook by stopping all ad buys for the month of July. And the number of companies signing up is growing by the day.
So far, more than 100 advertisers and counting —including Ben & Jerry's, Eddie Bauer, Eileen Fisher, Honda, The North Face, Patagonia, REI, Unilever and Verizon — have 
signed on to the boycott
.
Ben & Jerry's
Belleza.
Marca nacional de helados. La tercera compañía de helados más grande de los Estados Unidos.
Eddie Bauer
La marca estadounidense al aire libre, fundada en 1920, tiene una historia de más de 80 años.
Eileen Fisher
La famosa marca de diseño de ropa para mujer de Estados Unidos, fundada en 1984, es conocida por su estilo minimalista y hermosos colores, más adecuados para mujeres de mediana edad.
Honda
Honda Motor Company es conocida como "Honda Technology Research Industry Co., Ltd." y su predecesor es el Instituto de Tecnología Honda, fundado en septiembre de 1948, la sede de la compañía en Tokio.
The North Face
Fundada en 1966, North es un miembro importante de VF Group, una empresa cotizada en Estados Unidos, y una marca líder mundial de deportes al aire libre.
Patagonia
Marca deportiva Patagonia,
Fundada en 1975, reI, la tienda al aire libre más grande de los Estados Unidos, es la marca número uno, y ha sido nombrada una de las marcas favoritas por los entusiastas del aire libre.
REI (RecreationalEquipment,Inc.)
La cadena de productos al aire libre más grande de Estados Unidos y el mundo son ahora 50 veces el tamaño de la compañía minorista de productos al aire libre más grande de China.
Unilever
Grupo Unilever, formado por la fusión de Margarine Unie Margarine Margarine Margarine Margourand de los Países Bajos y Lever Brothers Soap del Reino Unido en 1929. Con sede en Rotterdam, los Países Bajos y Londres, Inglaterra, respectivamente, responsable del negocio de alimentos y suministros de lavado.
Verizon
Verizon Telecom, la compañía de telefonía local más grande de los Estados Unidos, la mayor compañía de comunicaciones inalámbricas, el mayor proveedor mundial de páginas amarillas impresas e información de páginas amarillas en línea, en los Estados Unidos, Europa, Asia, el Pacífico y otros 45 países de todo el mundo que operan negocios de telecomunicaciones e inalámbricos, la compañía que cotiza en la Bolsa de Nueva York.
In recent days, Facebook executives have acknowledged that 
the company is
facing a "trust deficit
"
 with advertisers. This "trust deficit" led Zuckerberg to 
address the company and wider public
on Friday afternoon.
Mark Zuckerberg, fundador del sitio de redes sociales estadounidense Facebook, ha sido apodado el "Segundo Gates".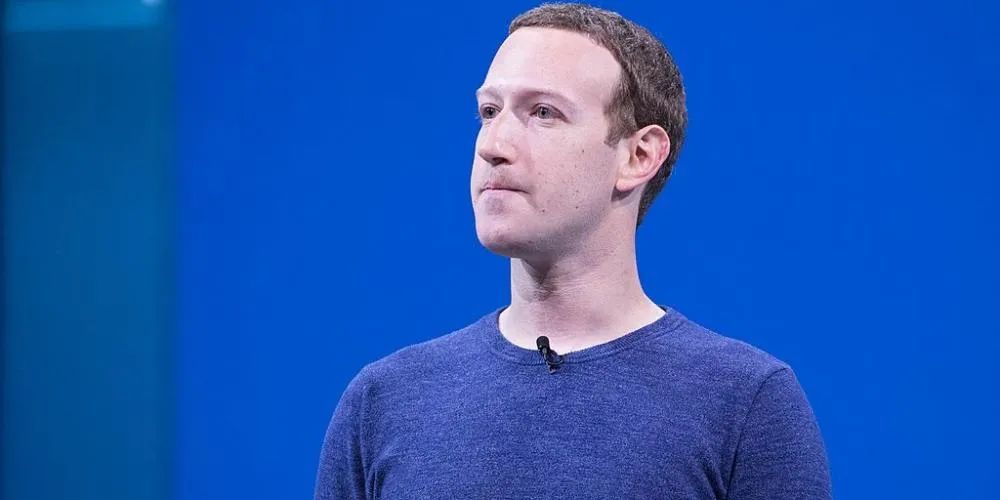 During his statement, Zuckerberg made an attempt to
patch the growing hole
in the side of his company's bank account, but the updated policies represent the bare minimum
and go nowhere near far enough to address hate
on its platform.
Zuckerberg
has 
yet to figure out
 that being on the right side of
civil rights
is good for business.
Solo en 2019, la campaña de Trump gastó más de 2.000 dólares en anuncios de Facebook.

Millones de dólares.
Facebook is
profiting off theTrump campaign
, which spent over $20 million on Facebook ads in 2019 alone. It also refuses to take any action
whatsoever against incendiary posts
from the president's account, despite the fact that it 
suspended an account
 that reposted the president's content.
We've been sounding these alarms for a long time.  But in June,
the tides started to turn in the other direction
.
La plataforma no ha hecho nada sobre los recientes comentarios inapropiados de Trump en Facebook. Los empleados de Facebook también están hartos de la inacción de Zuckerberg. A principios de junio, varios altos funcionarios de Facebook borraron la negativa de Zuckerberg a tomar medidas en los puestos del presidente de Estados Unidos Donald Trump glorificando la violencia, y cientos de empleados que trabajaban en casa debido a la nueva corona también organizaron una "huelga virtual".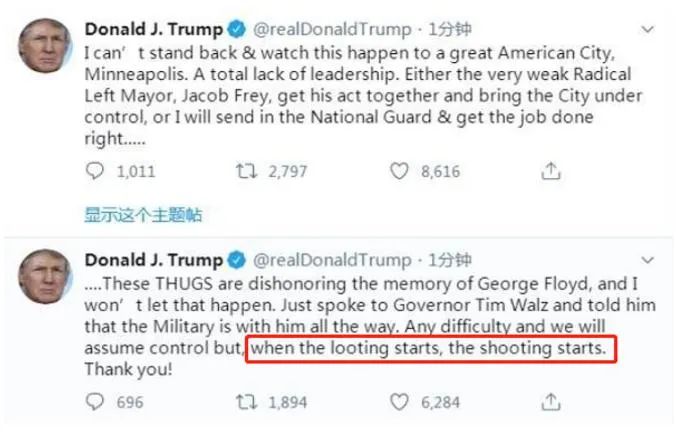 Facebook employees are 
getting fed up
 with Zuckerberg's inaction
— with a handful 
publicly resigning
over the company's handling of Trump's
calls for violence
 via the platform — and every day there's another headline
touting yet
another failure of Facebook to enforce its policies and stop hate from proliferating.
The cracks are showing. Facebook
users have had enough
. Facebook employees have had enough. And now more and more of its advertisers have too.
Do you work for a company that advertises on Facebook? Do you want to join this boycott? Reach out today.
Brand l Creative l Culture l Inspiration l English.
Todo el contenido chino en el artículo sólo representa un punto de vista personal, si hay un error, por favor corrija rápidamente.
El texto original en inglés proviene de Internet.
---