Search competitors' Facebook pages and view their ads
When viewing rival Facebook ads, you can use a number of paid tools, such as bigspy and socialpeta
But as far as I'm concerned, the data that is often collected with these tools is not real-time, and chances are you'll see a certain type of product selling well on the tool, and that's actually it
3
It was a few months ago.
I think the best spy tool is Google, you didn't hear it wrong, you searched for everything you wanted with google.
When using Google Search, there are actually some tricks, such as:
      Quote the keywords and use Google Search, so that the engine searches for content that corresponds exactly to the order of the keywords.
For example, enter quoted content in Google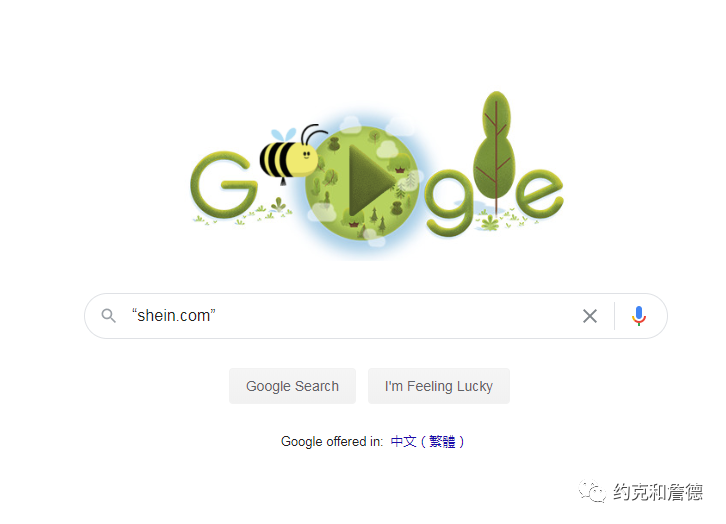 Then the following results occur: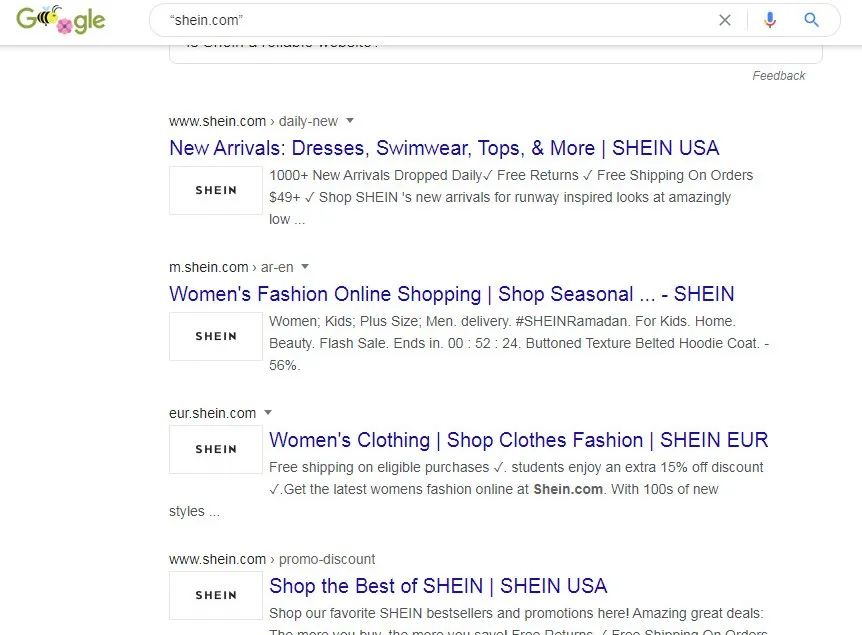 You'll find that everything that appears must contain shein.com.
Spy is a very time-spent job, you need to use google a lot to filter useful keywords, you can find out a lot of the competitor sites you want.
It's well known that previous fb ads weren't as transparent as they are now, and now on Facebook you only need a Facebook page and you can find rival ads.
Select the website you want to search for, here I take shein.com as an example, continue to use Google search below,
"shein.com" site:facebook.com
At this point the competitor page is found by you,

 
Then go to the home page and click the button in the right column as follows: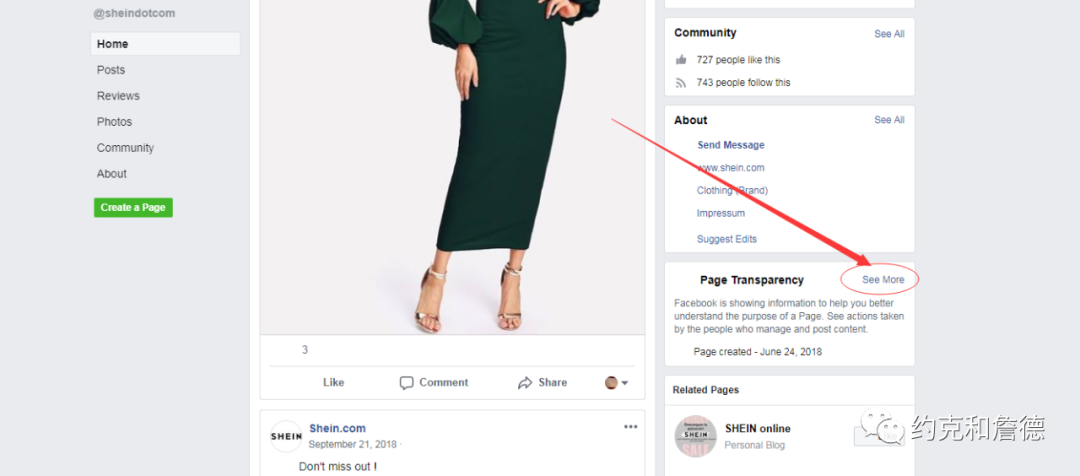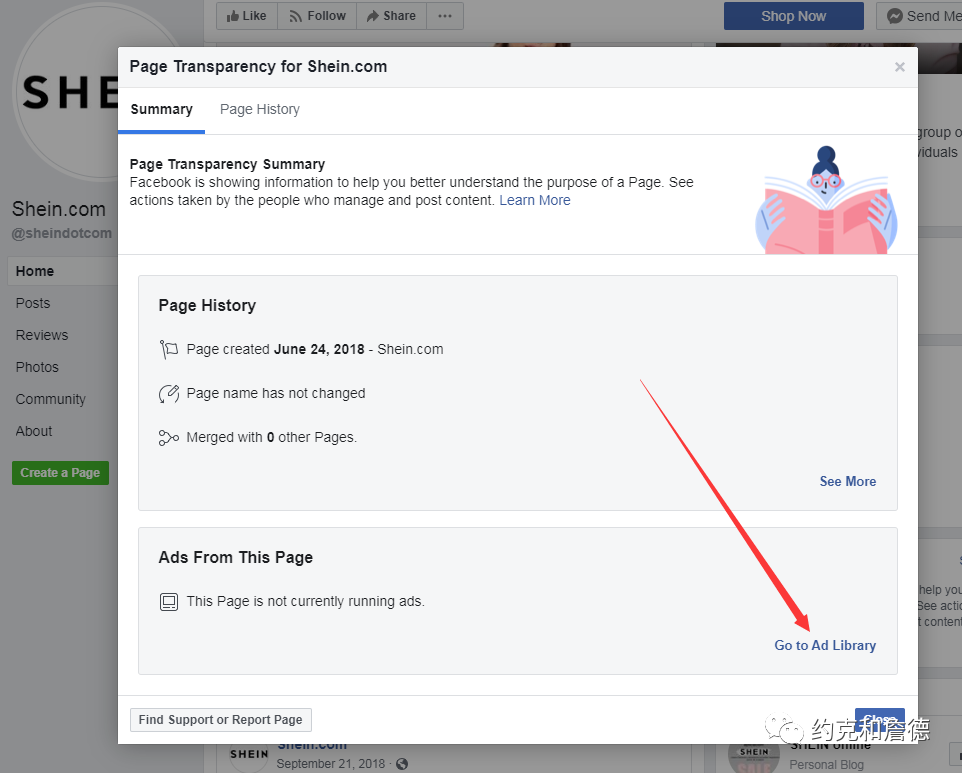 This way you can view the competitor's advertising documents and materials, of course, the big company's page is there, advertising is always transparent, not afraid of you to refer to, because others have made a brand effect. This method is extremely useful when searching for small businesses or grocery stores.
You can find xxx website which products are advertising, in general, there is an effect will burn money advertising, so you can often find out which of the site's most popular products
Of course, there is a situation where some players choose to block the Chinese region when setting up page to prevent peer spy, his page exists, but you point in and say "page is not visible in your location", even if you use vpn, because facebook can detect whether you use vpn
You'll need to change your location to a U.S. address for smooth access, because generally they won't choose to block the U.S
There is a bull once said such a sentence "cross-border e-commerce line, high players and low-level players are poor is an ip", can smoothly modify their position, and not recognized, in our line can solve many, many difficult problems
Because of the limited number of words, I will take out this in a later article to discuss separately
---