Science upgrades social creativity, Tencent's social advertising helps brands get a go

On April 25th, at Tencent's social advertisement "Creative Science Relativity and The Force Awakens - π Plan Cannes Ambassador Qun Yinghui", hundreds of senior figures from the technology and creative circles gathered at the Ullens Center for Contemporary Art in Beijing to discuss the inextricable relationship between advertising creativity and science. Terry Savage, President of the Cannes International Creative Festival, Chairman of the Cannes International Creative Festival 2018 Mobile Lion Review and Monkeys Creative Director Jay Morgan, Fitch Hong Kong Creative Director UX/UI Coin Qian, and Lucy Atiken, WARC Chief Case Study Officer, shared their inspiration and help in data and technology as senior creatives.
Zhang Minyi, Tencent's deputy general manager of social advertising, and Yang Yanyan, Tencent's chief creative officer of social advertising, as technology people, described the insights in social creativity, how the number of skills to make creativity more exciting, so that social advertising "moved" people.
▼Zhang Minyi, Tencent's deputy general manager of social advertising, shares the creation of the number, see the future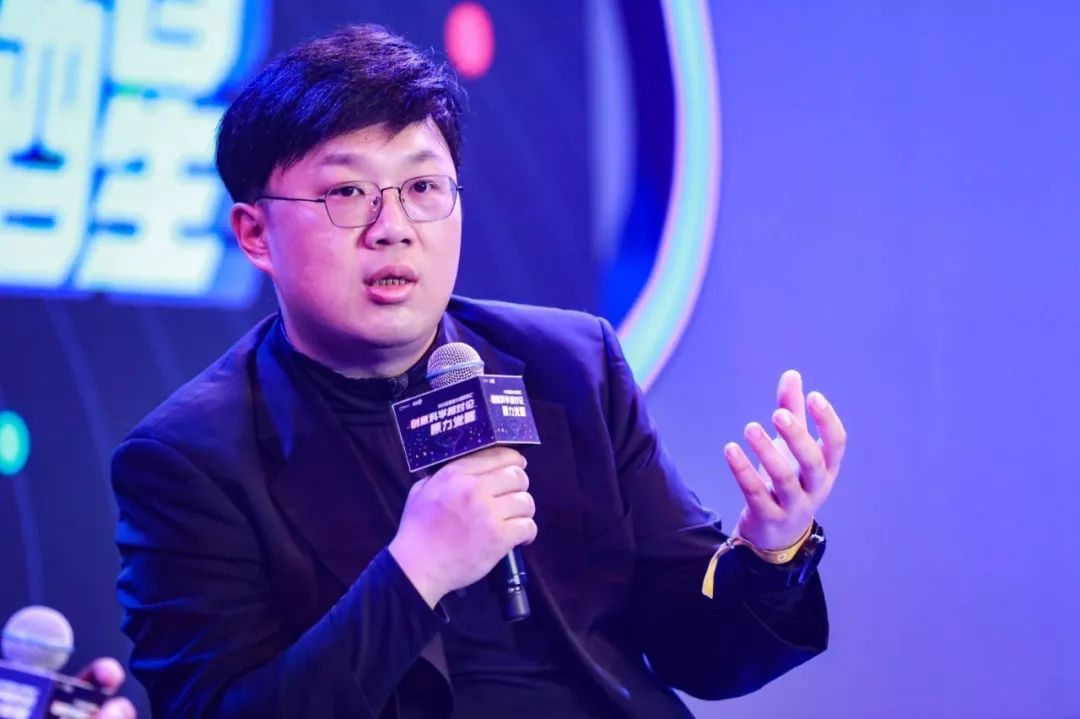 The New Creative Age of Mobile Social,
The pain and opportunity of creative people
In the mobile social environment, consumers continue to immerse themselves in social platforms, brands pay more attention to the use of social methods to communicate with consumers, creative ways of thinking and means are more and more integrated into social elements, social advertising into the "new creative era", Tencent's deputy general manager of social advertising Zhang Minyi summarized the current creative people face three major pain points:
1
Insights don't equal social insights
In the past, there was a certain misality in the way insights were based on research and industry reports. Traditional creativity is not equal to social creativity, the core of which is due to the fault of creativity and platform (social), traditional creativity on the social platform may not be able to achieve the desired results. Creativity comes from insights, and only insights based on rational data analysis and technical assistance can be of more reference value for social communication.
2
Simple stitching of footage no longer works
In social situations, simple stitching and porting of traditional ideas no longer works. Advertisers need to think effectively based on the ideas that are appropriate for social platforms, and really impress TA with their rich advertising products, innovative scenes, and dynamic product ads.
3
How to measure creativity and ROI on a social platform
How to measure creative value scientifically in social communication is a concern for every advertiser, but how creativity achieves the expected ROI on social platforms has always been the direction of Tencent's social advertising exploration, and the whole industry has been trying to figure it out.
In response to these three pain points, Zhang Minyi pointed out that data, technology, products have become a new opportunity to realize the value of social creativity. Data empowers TA insights, helps identify creative directions, and a priori the effectiveness of ideas based on social scenes and social heat, while innovative technological capabilities and products such as oCPA, LBS, and AI and VR set the stage for social creativity, creating channels for close communication between brands and users through personalized communication that brings new creative expressions. Data, technology and products are the three core driving force of scientific creativity, which awakens the driving force of social creativity.
▼Zhang Minyi, Deputy General Manager of Tencent Social Advertising, gives a speech in which technology helps creativity gain insight into human nature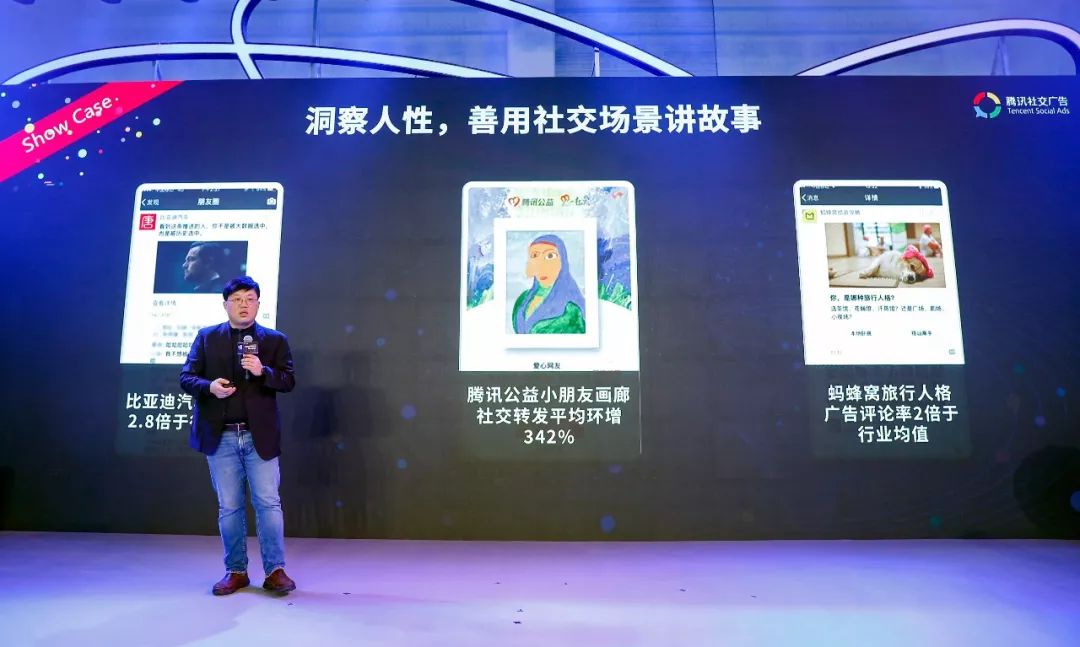 Tencent's core ability to open up social advertising,
Realize creative value around a marketing all-link
Zhang Minyi believes that in-depth, accurate insight is the premise of understanding consumers, driven by insight, people, scenes and creativity can truly achieve close integration, so that advertising in the right time, in the right form, appear in front of the right people.
1
Insight
Continuously build insight ability, rely on a series of insight tools to improve the perspective of insight, build a global perspective of insight, so that advertisers know more about users, the industry;
2
Audience (TA)
Continuously optimize the ability to upgrade targeting, through the in-depth of the major vertical sub-industry labels, brand custom crowd packs and upgraded Lookalike technology, to help brand advertisers accurately identify the target audience;
3
Scene
Comprehensive coverage of social, mobile applications, information and other rich scenes, with native, video, dynamic creative and other advertising forms, as well as native pages, small programs, card coupons and other functional products, continue to innovate the user experience;
4
Creative
Tencent's social advertising opens up the social and creative faults, provides the support of social insights for creativity and optimization recommendations for creative delivery, and evaluates the effectiveness of each step of the delivery process as a reference for subsequent ideas and optimizes delivery.
Tencent's social advertising product matrix accounts for 60% of China's Internet users' time, with 10 billion daily exposures of rich traffic and reach scenes, and builds a thriving marketing ecosystem and insight-driven overall solution for partners and advertisers, connecting the entire marketing chain from perspective, audience, scene, and creativity, from consumer awareness of the brand, consideration, transformation, to advocacy. Make the split Campaign-class creativity, optimize the overall upgrade to continuous creative dynamics, maximize the value of the user life cycle, and ultimately achieve the perfect fit with the business objectives of the brand marketing results, in the brand social pyramid, to achieve the long-term brand improvement of product efficiency. Zhang Minyi hopes that industry partners can be in a clear understanding of marketing purposes, a full understanding of the marketing battlefield environment, the trend to move forward, enjoy the joy of scientific creativity.


π plans to connect marketing forces with an open mind,
Grow with partners
As a provider of a comprehensive solution for social marketing advertising, Tencent Social Advertising launched the "Innovative Talent Development Platform - Π Program". Zhang Minyi pointed out that the π's Chinese is "pai", on the one hand, on behalf of Tencent's vision, hope to use their own data, technology and scene capabilities, such as the industry, like π deep into the hearts of the people, on the other hand, on behalf of Tencent's open mind, Tencent will invite ecological partners to the team, deep into Tencent social advertising, in order to provide them with first-hand information and resources, sharing technology capabilities, so that the entire industry and Tencent together to explore the future of mobile marketing.
▼Zhang Minyi, Tencent's deputy general manager of social advertising, shared π and vision of the company's plan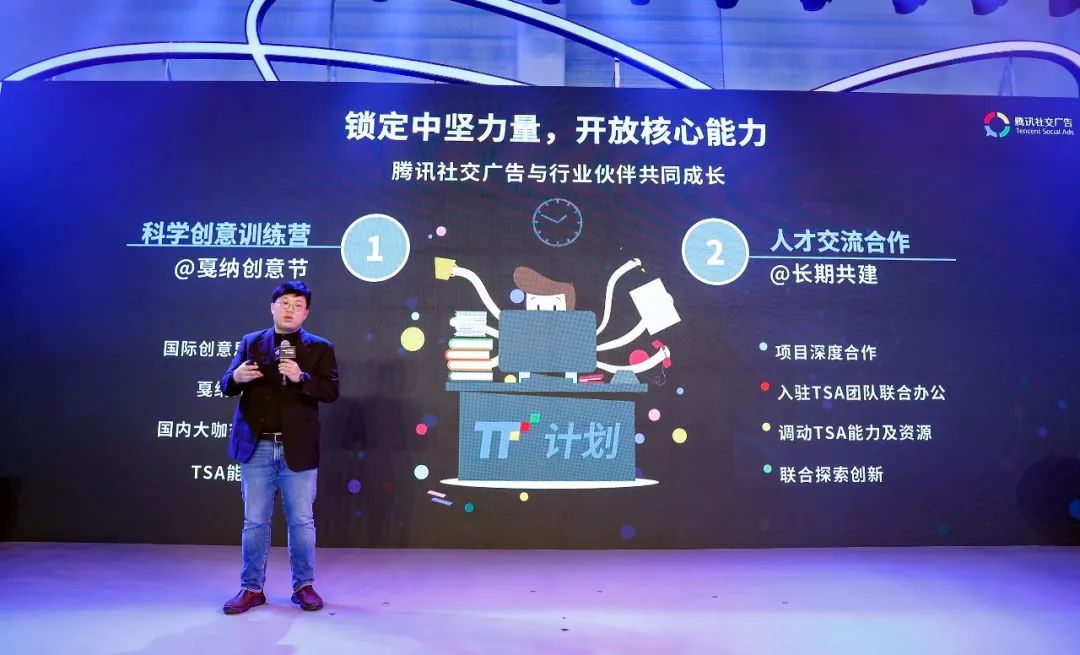 Zhang Minyi and Ambassador Cannes jointly launched the π program and launched an appeal, hoping to work with partners to open up all aspects of the industry chain, to achieve knowledge, ability sharing, and with the best people to build creative tools, and jointly incubate ideas. Tencent Social Advertising π plans to share international creative ideas and exchange opportunities with industry partners through scientific creative training camps and talent exchanges, and invite partners to join Tencent's social advertising team to co-work together to help scientific creatives tell good stories with an open mind and an effective form.
▼Zhang Minyi, Deputy General Manager of Tencent Social Advertising, Terry Savage, Chairman of the Cannes International Creative Festival, Lau Shuangen, Chairman of the Creative Committee of The Asia Pacific Region of Zhiwei Townsend, and Yang Yanyan, Chief Creative Officer of Tencent Social Advertising, jointly launched the π program's Cannes Ambassador Launch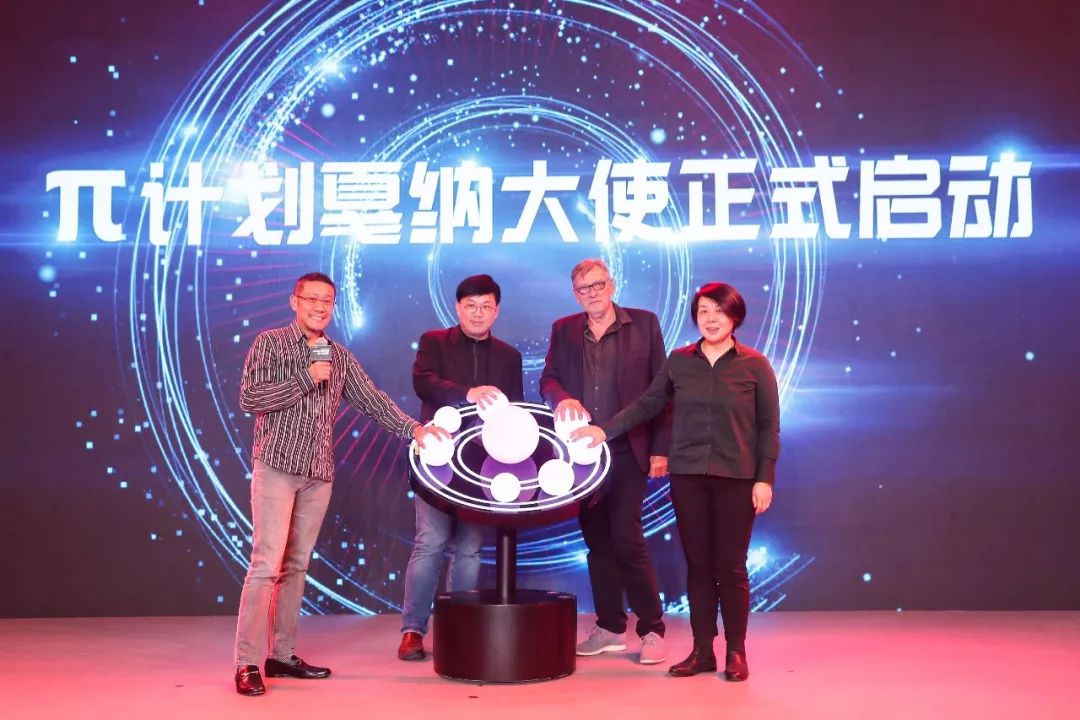 Social advertising is a must-have for brands.
Social communication maximizes brand value
The ultimate goal of advertising creativity is to impress consumers and allow brands to interact with consumers in depth, and social advertising is one of the most effective ways to achieve these marketing goals, thus becoming the main battleground for brand competition.
▼Yang Yanyan, Chief Creative Officer of Tencent Social Advertising, speaks from the heart and lights up socializing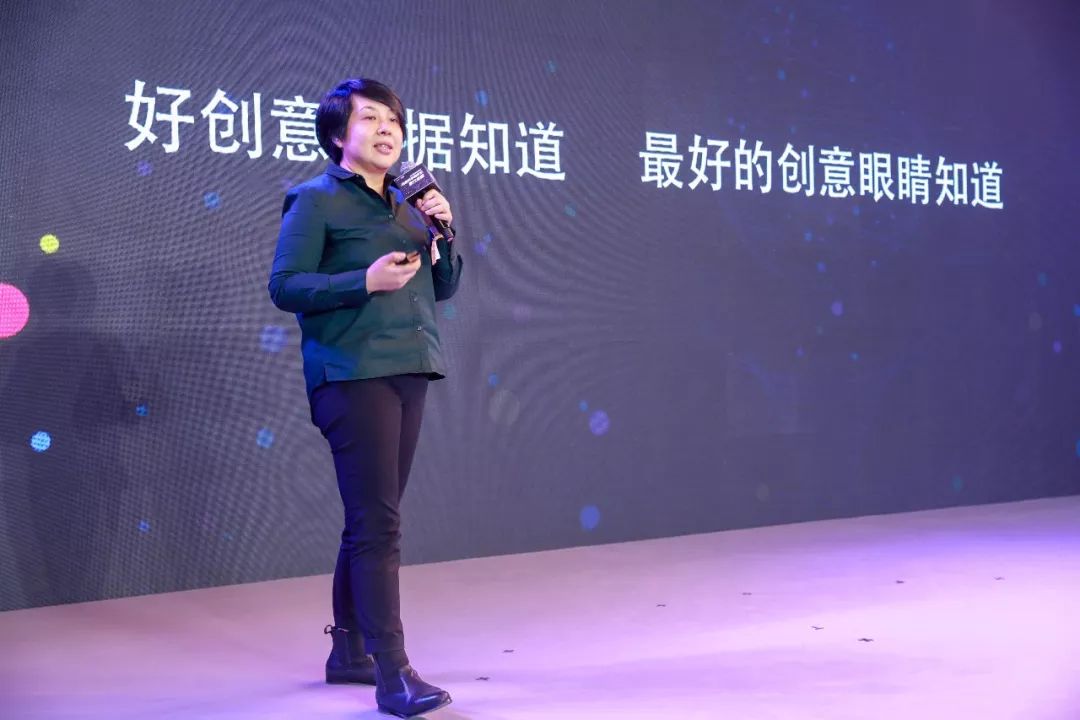 Yang Yanyan, chief creative officer of Tencent Social Advertising, concludes that good creative data knows that the best creative eyes know. The quality of social advertising is seen through by consumers at a glance, which is why brands are more interested in the marketing value that social advertising brings:
1
Zoom in on the exposure
Brands get free social traffic that doubles what the media delivers
2
Strong endorsement
The user's word of mouth is the best endorsement of the brand
3
Preempt the mind
User forwarding and discussion inspired by emotional input, so that the brand in the user's mind to form a deeper impression

Tencent social advertising decrypts the screen key,
Help brands seize the commanding heights of social marketing
Yang Yanyan pointed out that in the social platform "very hot very brush screen" ads, is not a lucky idea, they all have a short time, light experience, detonation of the same point, can stimulate the emotional resonance of consumers. When brands understand the motivation of consumer interaction, they can maximize the value of social creativity with the help of technical capabilities. Tencent's four keys to decrypting the flash screen:
1
Hot spots take advantage of the momentum and create topics
2
Insight into human nature resonates
3
Innovative play, take the lead
4
Simple and straightforward, lower the threshold
By analyzing high-quality social creative cases such as BYD, Three Minutes, Tencent Public Interest Children's Gallery, China Merchants Bank, Ant Wealth, etc., Yang Yanyan concludes: "Good ideas, like food, can stimulate the strong desire of consumers, social creativity is to stimulate the desire of users to interact and forward and share, so that brand value in the interaction deeply rooted in people's hearts, true feelings." Tencent Social Advertising will work with industry partners to help China's good ideas by sharing core competency. "

Reply to the following keywords to learn more
Local promotion . . About the creation of the . . Smart Retail
  Financial Results . . Service Providers . . GMGC   
Algorithm Contest . . Premium Plan . . Regional Marketing Summit
---