Procter and Gamble 怼 digital ads, requiring them to be designed in 2 seconds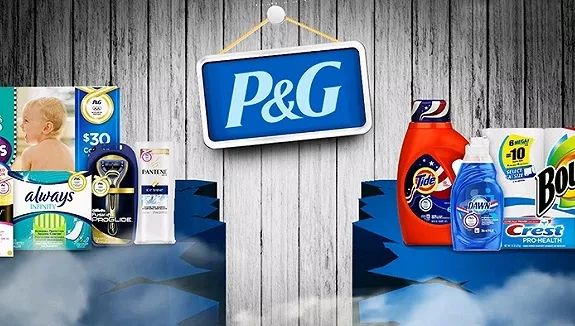 Marc Pritchard, chief brand officer at Procter and Gamble, the world's largest advertiser, is arguably doing his job. For the past two years, he has been publicly urging the advertising industry to reinvent itself. At a marketing show on Wednesday, he again asked the question: People really don't want to see ads, especially on social media.

In his presentation, he noted that the average time ad was viewed was 1.7 seconds, with only 20% of the ad viewing time exceeding 2 seconds. This reality, he argues, is what is holding back the rapid growth of the marketing industry. "Obviously, we should stop wasting money on 30-second ads, and we should design ads in 2 seconds."

He wants the industry's biggest players to create "next-generation digital advertising" for Procter and Gamble, and one of the most important factors is that the format for displaying and playing ads on the mobile side is getting shorter and shorter. For advertisers, they are also only willing to pay for the ads that people actually see.
Since the first quarter of 2017, the number of advertisers using 6-second video ads on YouTube has increased 70% year-over-year in the previous quarter, and YouTube says one-third of advertisers currently use 6-second ads on YouTube. In China, microblogging, WeChat circle of friends and other platforms appear in the advertising format has a lot of 10 seconds or less, but the number of brands that really specialize in crafting ideas for this length is not much.

Pritchard believes that the bottom line of advertising should be not to disturb users, so that the advertising experience better serve consumers. That view is a slightly different from that put forward nine years ago by Ted McConnell, a former head of digital marketing at Procter and Gamble, who was resistant to buying media resources on social networks, which McConnell said should never be "media."

But it is clear that advertising agencies and brands now have to sew up in such a semi-public, semi-private space. For the next generation of consumers, Pritchard believes that advertising should focus on actual results and the concept of "one-to-one mass marketing", such as helping Baosse find target customers by searching for "pregnancy" keywords by female users and selling them the brand's loyalty rewards program. He also said procter and gamble is working with Amazon and Alibaba to improve the way it has previously used simple user portrait targeting to display ads based more on users' shopping habits.

These efforts are also in line with procter and gamble's own slimming strategy, with the Japanese giant recently announcing that its previous $200m digital advertising budget had no impact on sales.

For today's chaotic digital advertising environment, there are clearly many issues to solve besides 2 or 6 seconds. "There's no question that ads should never appear next to ISIS recruitment videos, but how many cat videos should we advertise on?" said Pritchard. If you were looking at a cat, would you really want to see a toothpaste ad? " 
This article is from Curiosity Daily and is written by Zhu Kailin.
---