Exposing the largest nested cheating network in the history of digital advertising in China, Procter and Gamble and L'Oreal have suffered

According to a recent report by ADBUG, a digital advertising verification company, the nested cheating network "RedEye" (RedEye) has now developed into a giant cheating network with 300,000 ULS nested, with an average daily display of 3.5 billion to 5 billion, making it the largest nested cheating network ever discovered in China's digital advertising industry.
The report shows that more than 100 brand ads, including Procter and Gamble, EY, L'Oreal, Ford and Apple, are among the targets of RedEye (Red Eye) cyber fraud。 According to ADBUG, nested CPMS costs range from $3.16 to $48.32, with an average of $6, which meansFraudulent advertising consumes brand advertisers' 20-30 million ad budgets per day. If the numbers are accurate, it would also be the biggest fake traffic cheat in Chinese advertising history.
Brand advertising is at risk of "brand safety" by "red-eye" nesting
In this exposure of traffic cheating incidents, including Apple, L'Oreal, Chanel, Procter and Gamble brands, including some brand ads were also placed on the content containing pornography, extreme violence and other content on the page, the brand image has been extremely bad impact. (Click to read the original text for detailed evidence and a list of brands)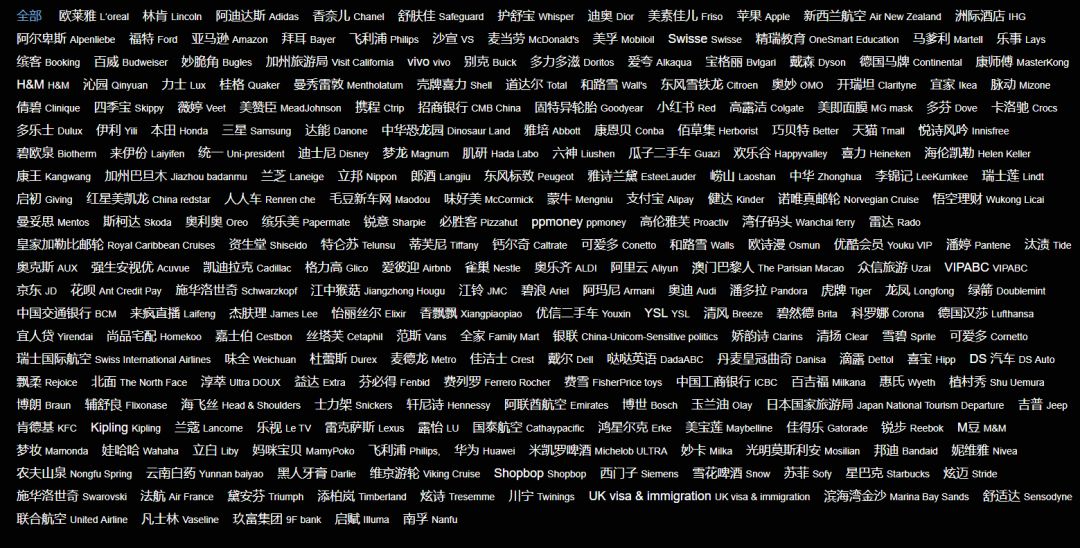 A list of affected advertisers has been identified
According to reports, all kinds of websites, APP pages, where advertisers buy media resources can become "red-eye" nested targets, involving more than 2000 media, by the "red-eye" nested website URL and APP pages up to 300,000, nested level up to 99 layers, the average daily display volume of 3.5 billion to 5 billion times.
The head of ADBUG says that in the digital ecosystem, the role of the "red-eyed" network is to "traffic-trafficking intermediaries". The core of "Red Eye" is the major traffic trading platforms (TRAFFIC EXCHANGE), which allow different traffic suppliers to nest with each other to achieve virtual increase and change of traffic.

Brush media through TRAFFIC EXCHANGE to achieve traffic virtual increase and change
In theory, pages that are nested between various types of traffic are the most direct mode of operation for virtually increasing traffic. However, this model requires a "mind-to-heart" flow between the parties. Direct human docking nesting between traffic suppliers will lead to the quantity and quality of specific exchange traffic may not be guaranteed, and more importantly, brushing behavior is more easily exposed. 

The popularity of "red-eyed" is also partly due to the use of vulnerabilities in Chinese third-party monitoring companies. Third-party monitoring operators in China mainly do this in the traditional Pixel Tracking way. But in fact, pixel tracking is not effective for "red-eye" nesting cheating.
 "Any media that wants to brush becomes a site member of a traffic trading platform, which means that the media's website/APP page will become a nested target for other media, thus becoming a node of the "Red Eye" network. Simply visiting any node in the red-eye cheat network is equivalent to visiting the nested page behind the node and taking a multiple of the cheat traffic to the page ad display. The head of the ADBUG explained.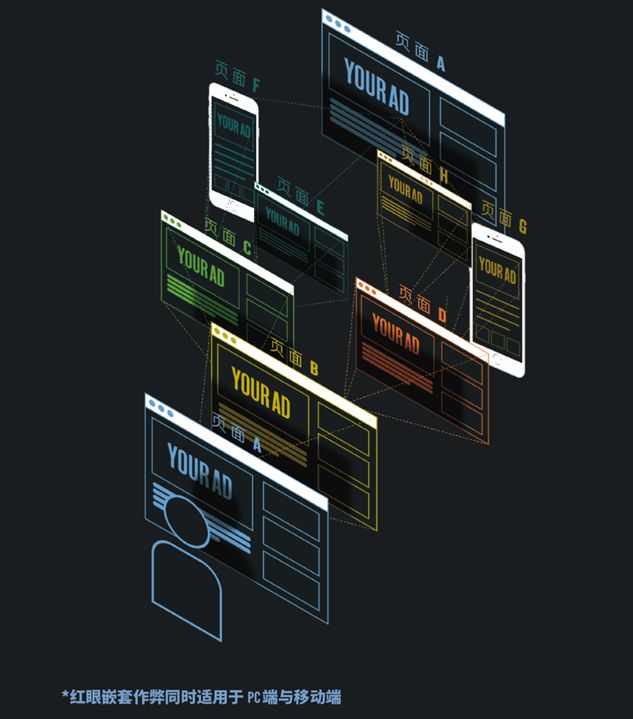 The audience visits any node in Red Eye, which triggers the countless nested pages behind it
It is reported that ADBUG as early as 2017 has identified the existence of the "red-eye" code, in 2018 in a large-scale anti-cheating project, found that the red-eye cheating network has grown, media page nesting level from 10 to 99 layers, the daily production of up to 5 billion levels of advertising.

Marteker first spoke to ADBUG about the incident.
The interview was originally as follows:
How is such a large amount of nested cheating system of red-eye networks formed and hidden for a long time?
ADBUG:RedEye is an ad fraud network that uses Traffic Exchange to generate billions of false ad impressions a day from websites and applications, both programd and directly purchased, at a huge cost to advertisers. It can also lead to brand security risks, such as ads being placed on sites to get more traffic.
In the Chinese market, mainstream third-party monitoring agencies in China use traditional monitoring methods to accurately verify that advertising spaces are "red-eyed" nested.
"Red Eye" spawned invalid traffic into the market, as a media agency to help media advertising realization, Ad Network, SSP and Exchange platforms, as well as DSP platforms are blinded by technical constraints, can not monitor traffic anomalies; Anti-cheating measures by all parties in the digital advertising ecosystem are false about "red eyes", which provide fertile ground for the expansion of "red eyes".
Why can't traditional Pixel tracking monitor red eyes?
ADBUG:The technical basis for the existence of the cheating network is iframe, simply by nesting ads through iframe technology into a cheating network, by allowing different traffic parties to nest with each other, in order to achieve a virtual increase or change of traffic.
The popularity of "red-eyed" is also partly due to the use of vulnerabilities in Chinese third-party monitoring companies. Third-party monitoring operators in China mainly do this in the traditional Pixel Tracking way. But in fact, pixel tracking is not effective for "red-eye" nesting cheating. The report provides examples of embedding page A in the iframe node, laid out on page B, and adding a Tracking Pixel (tracking pixel) next to an ad bit on page A to monitor the ad bit by a third party. When page B is loaded, page A and the ad bits in it, tracking Pixel, are loaded.
Independent security mechanism based on browser and APP underlying design, although page A and page B are loaded at the same time, but still belong to the completely independent two conversations. In the "Red Eye" nested model, the tracking pixel next to the ad bit on page A will be monitored as normal, the same as the monitoring data that opens the A page independently.
Does the exposure of the Red Eye network confirm the existence of systematic corruption fraud in domestic advertising traffic?
ADBUG:To some extent, the problem of traffic fraud is often accompanied by inaction throughout the media supply chain.
On the one hand, media agencies, as well as DSPs, SSPs, and Adexchange platforms, have no strong incentive to check traffic and condone traffic cheating.
On the other hand, the alliance between the media and media agents has increased opacity and is reluctant to allow third parties to verify it more deeply and thoroughly. At the same time, irresponsible media agents have joined forces with third parties as intermediaries to broker business with false claims, which has also called for resistance to third parties who insist on taking a stand and seeking to truly expose the problem.
In the end, the phenomenon of "bad currency expulsion of good money" in the supply chain became the norm, and advertisers had no choice but to face the traffic of many junk media.
Which domestic mainstream traffic trading platforms, media and red-eye networks are associated?
ADBUG:For more information, go to redeye.adbug.cn.
The red-eyed media may not know that they have joined the "red-eye" cheating network, but in the "buy" demand, unconsciously caught in it, and ultimately brought huge losses to advertisers.
There are a large number of foreign star brands on the list of affected advertisers, why are the affected brands so concentrated?
ADBUG:Through our search, we found more than 250 affected brands, please visit (http://redeye.adbug.cn), but our knowledge of RedEye is still very limited.The true size of the network may be larger and pose a greater threat than ADBUG's current research suggests.
As we mentioned in our report, because of the conflicts of interest behind the digital advertising ecosystem, anti-fraud measures are often not well-known in China, and there is insufficient attention paid to brand safety awareness and the reasons for threats to brand security, creating opportunities for fraud.
What should advertisers do to recover their losses in the face of such massive traffic cheating?
ADBUG:We recommend that advertisers in the more media side, such as the layout of digital advertising verification Tag, through the optimization of the advertising media budget adjustment, reduce waste, and need to pay attention to the neutrality of third parties and verification methods, choose a more responsible third party, in order to seek higher media delivery value.
-【 END】-

-【 Guess you like it】-

-【 Join the planet and learn more】-

Date: May 17, 2019
Location: Beijing Chaoyang Road, ten miles fort A 3 Academy Vanke Times Center 2 floors M domain MIXPACE (ten miles)
Marketing Capital Forum is about to start "prying capital's investment in marketing"
Press and hold to scan the QR code and sign up for the event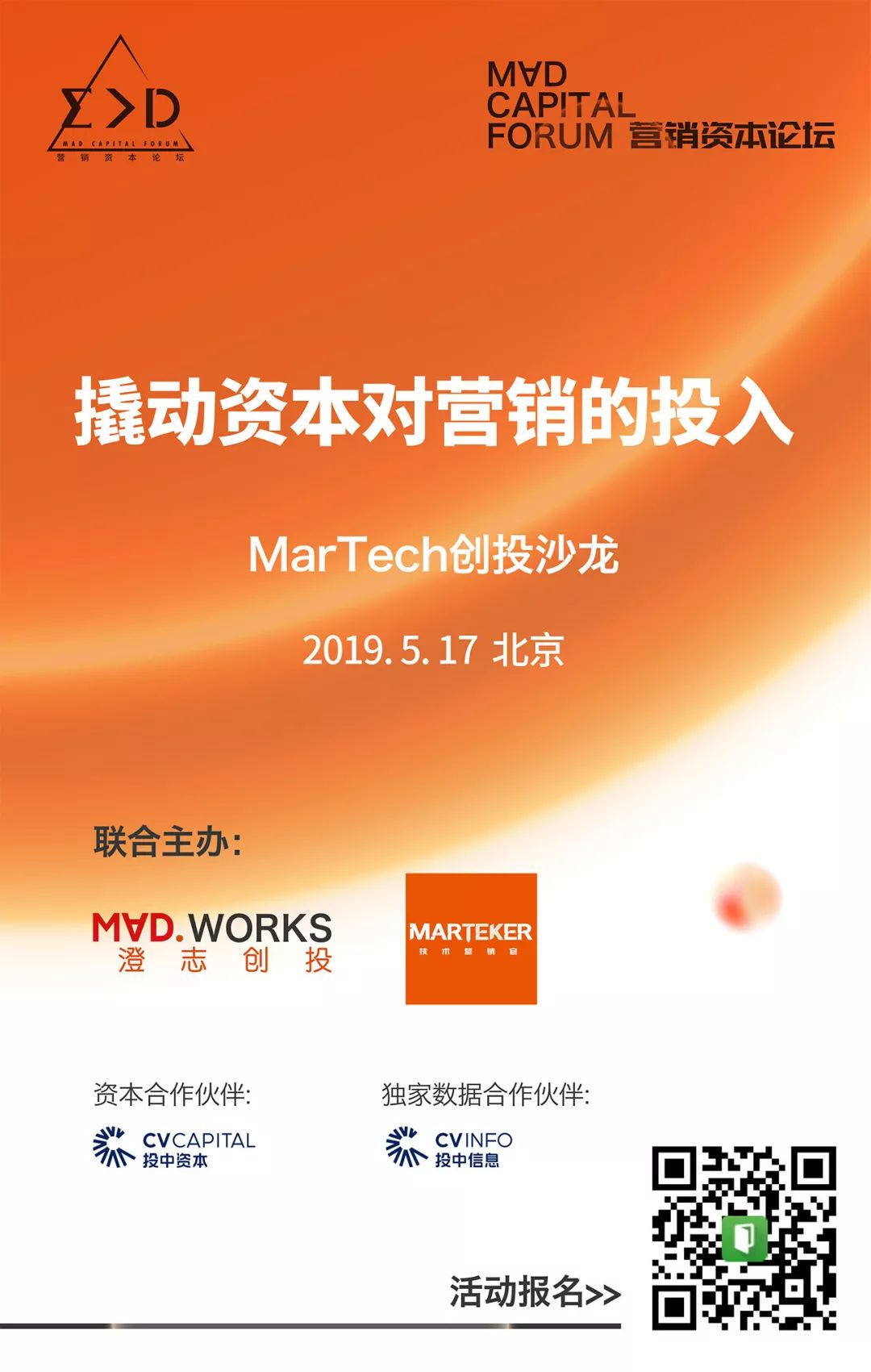 ---