By 2020, mobile apps, digital advertising, and AI technologies will share the golden age

For the 15th year in a row, Mobile Marketing Magazine has shared their views on the future trends in the mobile world.Applications, advertising and AI technologies are the 2020 keywords chosen by David Murphy, the current editorial director, and members of the International Press Association (INMA).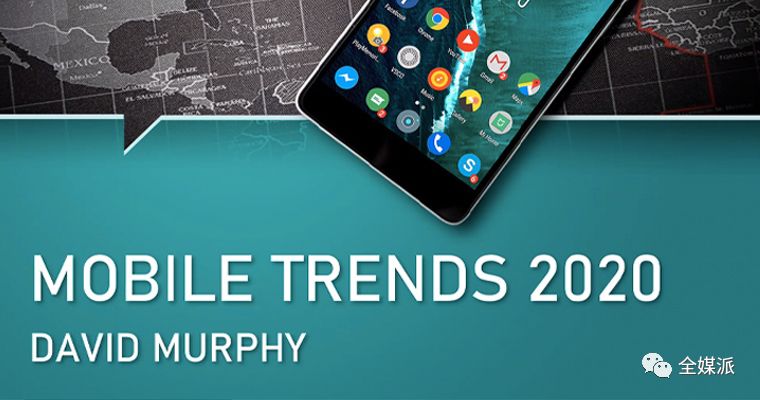 This issue of All Media (ID:quanmeipai) compiles what Murphy shared with INMA members at the 2020 Mobile Trends Weiner conference. This is not so much a talk about the future as a profound insight into the past and the present. Practices related to so-called "trends" have long been called out.

Mobile apps are still in the golden age
Despite repeated declines in mobile Internet growth, mobile applications are still in the best "golden age" in terms of data.
Today, there are more than 2.7 billion smartphone users worldwide who are still passionate about mobile apps. Statistics show that on average, 7 minutes of mechanical time is spent on mobile networks, while on average 9 minutes of mobile network usage time is spent on mobile applications.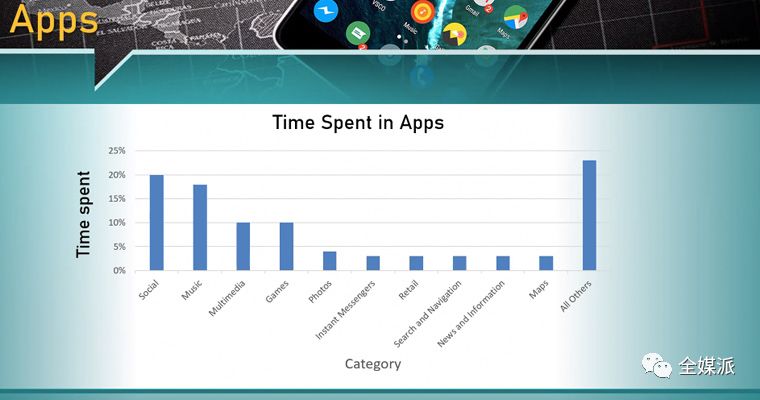 The amount of time users spend on different types of apps
By the end of 2019, the Apple App Store had more than 2.2 million mobile apps and Google Play had more than 2.8 million mobile apps.App Annie statistics show that in 2019, iOS and Google Play had more than 120 billion downloads worldwide (counting new downloads only, excluding reinstalls and app updates), up 5% year-on-year.
In terms of expenditure,According to mobile marketing magazine, global in-app spending will reach $105 billion in 2019.App Annie's statistics are similar, with further data divided, with about $80 billion coming from gaming app users and about $30 billion coming from non-gaming app users. In the future, with the launch of online video services such as Disney Plus, the growth momentum of in-app subscription services will continue.Mobile Marketing Magazine predicts that in-app spending on mobile is expected to exceed $189 billion by 2020.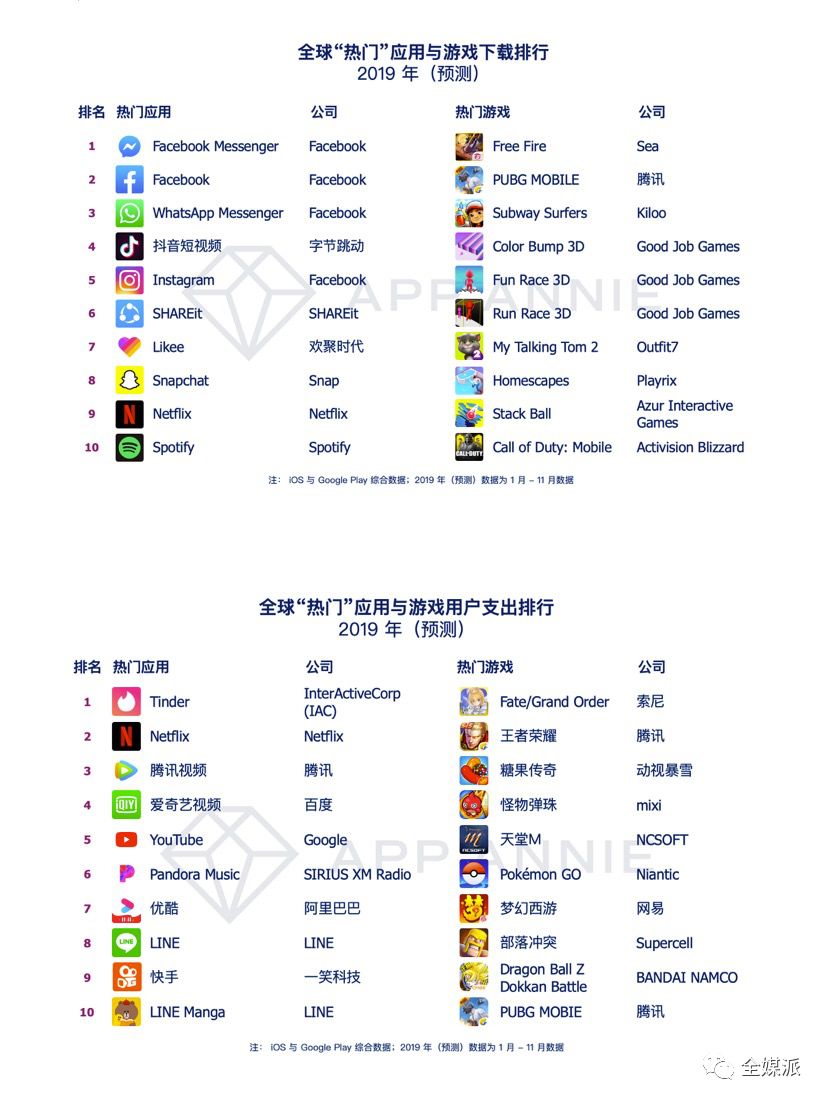 APP Annie's global "hot" apps and game predictions
In addition to in-app payments, advertising revenue is expected to reach significant volumes by 2020. But.For most mobile app developers, the continued growth in market size is not entirely good news.
Currently, most of the mobile app advertising market's revenue goes to platform-level traffic portals such as Google, Facebook and the App Store. To.App Store, for example,Tony Sacconaghi, an analyst at Bernstein, a research group, predicts that the App Store will earn more than $2bn in advertising revenue by 2020, relying on spot search.
More notably, "super-applications" are rising faster than we think in emerging Internet markets such as India, Southeast Asia, South America and Africa. SoThe zero-sum game in the industry is intensifying,Most traffic and revenue are harvested by head players。

The share of digital advertising is over 50%
In 2019, which has passed,Digital advertising(Digital Ad)For the first time, the global advertising market share exceeds 50%, and search advertising has become the largest traffic portal.Mobile advertising spending, of the brand's $306 billion in digital advertising spending, is expected to exceed 80 percent by 2020.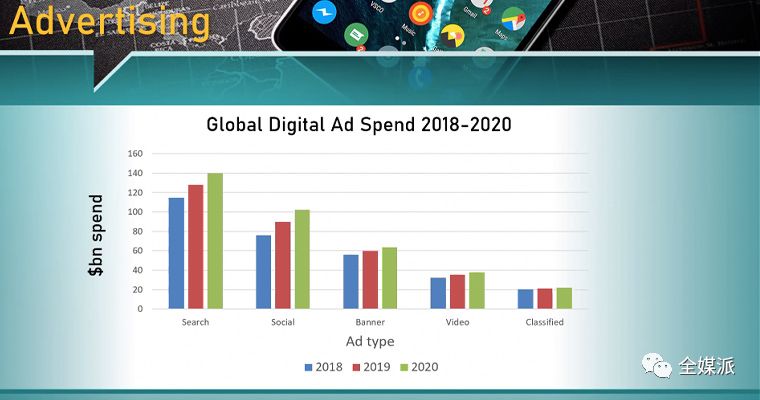 Global digital advertising spending 2018-2020
More than half of the $306 billion in advertising spending went to Google and Facebook.In terms of search advertising, Amazon's share of search advertising, excluding Google, is growing, especially for physical brand owners, who are the world's second-largest search engine after Google.
Facebook remains a leader in social advertising, with the platform itself having 2.45 billion monthly active users.its ownInstagram's successful transition to social e-commerce, relying on the online red economy, has boosted digital advertising spending from brands。 KoL-driven digital advertising revenue and merchandise sales revenue are expected to grow further in 2020.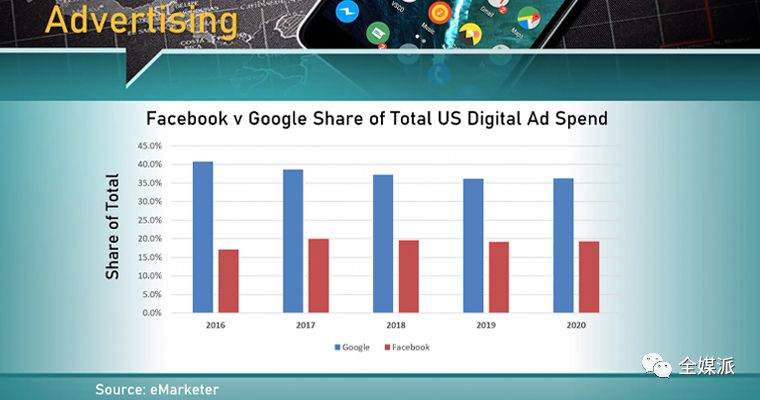 U.S. Digital Advertising Market: Facebook vs Google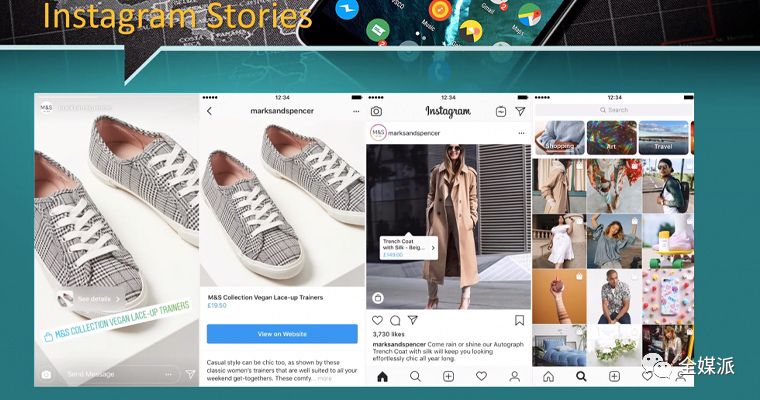 Instagram is transforming into a social e-commerce company
In a competitive environment in the Red Sea, Murphy sees the podcast market as a relatively new incremental opportunity for digital advertising.The increase in digital advertising revenue in the podcast market will mainly depend on the development of program advertising, that is, the precise delivery of program advertising to distinguish between paid users and free users of the experienceDigital advertising revenue in the podcast market is expected to reach billions of dollars by 2020, while boosting paid penetration.
After infoflow advertising, procedural advertising has become the next technology-driven industry growth point, but there are still problems such as advertising fraud, transparency and information security.
At present, the fraud of using machine clicks to cheat advertising costs has cost brand owners more than $5 billion. In addition, programd ads on platforms such as YouTube have also encountered difficulties, in the form that advertising content may be randomly placed in locations that brand owners do not want to show, such as pages related to extreme speech and low-quality content.

New technologies accelerate landing applications
Long-term attentionTechnology concepts such as augmented reality (AR), mixed reality (MR), and virtual reality (VR).It will be on the ground in 2020. Among them, compared to the experience still need to be done with wearable devicesMR和VRAr, which has a lower application threshold and is more concerned by marketers, is the first to be used in consumer interaction scenarios by IKEA, 7-11 and other merchants.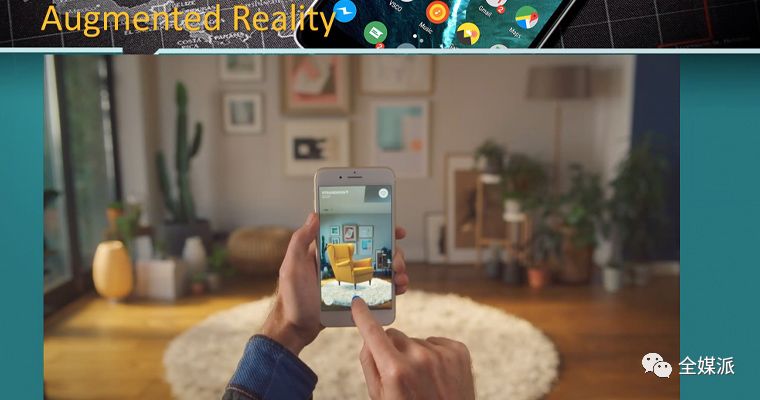 In addition, artificial intelligence will usher in a wider range of applications. Experts say thatArtificial intelligence will become mainstream by 2020more free of manpower. Although the growth rate of the digital advertising market is widely expected to slow down, but with the development of artificial intelligence and 5G and other cutting-edge technologies, the marketing market will continue to emit new vitality, ushering in a broader space for development and opportunities, and constantly changing to intelligence.
Link to original text:
1.https://www.inma.org/blogs/conference/post.cfm/mobile-trends-for-2020-apps-advertising-and-ai
2.https://www.appannie.com/cn/insights/market-data/a-successful-finale-to-the-decade-mobile-highlights-of-2019/
3.https://www.cnbc.com/2018/10/22/apple-app-store-ads-to-be-2-billion-business-by-2020.html






---