Give me the time for a poem, which is probably the best advertisement for this year's Spring Festival
Nabokov wrote in the short story "The Traveler."
"Life is better than ours,
Think about it, it's a wonderful idea.
Sometimes we like a piece of work
There are always reasons and criteria.
But China UnionPay's "Poetry POS Machine"
This Spring Festival micro-documentary makes me feel
It's often moving enough.

Click to watch
In particular, it's not just a micro-documentary, if you look at the cases we've shared before, you'll know

——

China UnionPay "poetry POS machine" this project has been going on for half a year so far, in many cities in china have been carried out, the following will be detailed, here first to make instructions for everyone to understand.
A total of 4 groups of families appeared in the micro-documentary, the first fragment begins, the little girl Yuanming (the name) on behalf of all the small poets involved in the activities came to Beijing, with her mother to participate in the "Little Poet in the Mountains" poetry collection launch.
The seeds were buried in the snow and sprouted quietly
And I'm in a place my mom and dad can't see
In the second story, the little boy sneaks into town to surprise his mother, who is working in a clothing store, and reads a poem about "the city" to his mother.
The children in the city are so happy
Their parents are all there
My parents are there, too
They live in a place full of mom and dad
In the third story, a little girl, facing her mother and father, who were working in the city, read a poem about "growing up".
The last time I said goodbye to mom and dad
In the last story, my sister and sister read a poem called "Out of the Mountains" at home in the city.
It's a city outside the mountains
Long and short lines of text, is a poem, but also every child's heart deep different wishes and things.
With the arrival of the Spring Festival, and to the time of reunion, at this time often see out for a year parents finally go home to reunite with their children, butThis micro-documentary by China UnionPay shows us another possibility.
In these four stories, the child is no longer just passively staying at home, waiting for the parents to come back to the role.
They can use their own efforts to write poetry, to write.
Through those "big readers" who have never met in a million miles, these "little poets" have not only realized their small wish to go to the city, but also gained countless respects and recognitions.
Another detail that impressed me was that in the first family, the girl named Yuanming, when her mother said on stage that she had no idea that her daughter could write poetry, the scene of the girl secretly wiping tears below made people very moving.
Spring Festival, we are all talking about family reunion, but in this little story, I suddenly feel another kind of reunion.
This reunion is not physical proximity, it is not an annual reunion, it is more like spiritual reunion.
The mother who did not know that her daughter could write poetry suddenly understood her children's ideas, each other in the heart of a step further, with the help of poetry, so that they know each other better, I think this is another kind of complete, more poetic success.
In this micro-documentary, there is a collection of poems, "The Little Poet in the Mountains" recurring, which was completed by 194 small poets, the People's Daily Press compiled into a book, is not only the crystallization of the whole "poetry POS machine" activities, but also the beginning of the future of these small poets.
Looking back at the entire China UnionPay "poetry POS machine" marketing activities, in a full six months of time there are a lot of details to circle, in order to help you better understand the "6000 kilometers of poetry collection" this micro-documentary background, but also as a deep brand case inventory, I combed the entire event timeline.
In July last year, China UnionPay, in association with public welfare organizations such as the Shanghai Union Trust Foundation, launched its first poetry POS machine event in Shanghai, which received hundreds of media reports from CCTV, Xinhua News Agency and People's Daily Online.

These special POS machines as long as you take the mobile phone brush, pay 1 yuan, you can receive on the POS list far away from the children's poetry, for the children's dreams to do their part.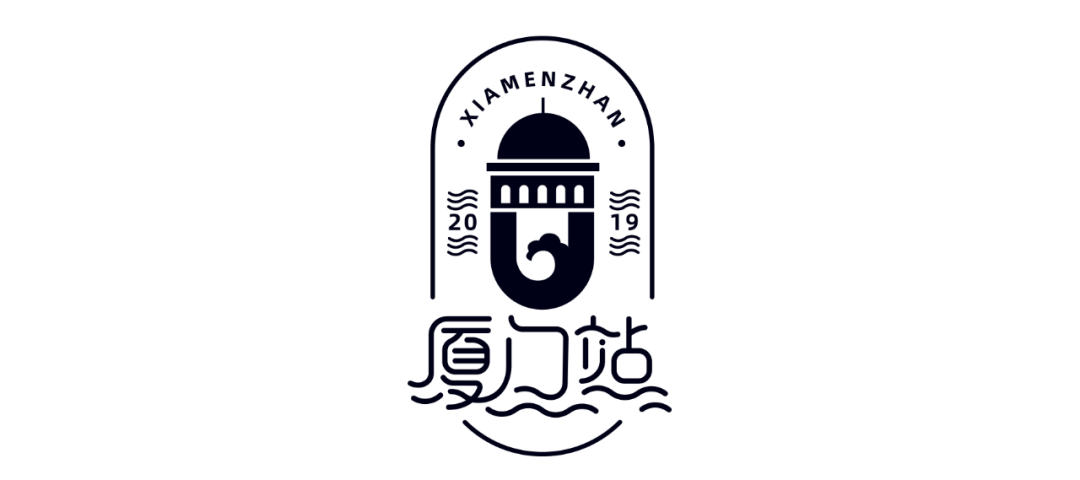 Following the Shanghai station, China UnionPay, in association with the China Children's Charity Relief Foundation and the Henan Children's Hope Relief Foundation, opened a national exhibition of poetry POS machines.

Xiamen Station's China UnionPay "Poetry POS Machine" event was jointly organized with Xiamen Gulangyu International Poetry Festival, which brought the children's poetry to the international stage.
At the opening ceremony of the poetry festival on October 18th, nearly 100 famous poets and writers, including Tian Yuan, Chen Jing and Li Wei, personally punched the poetry POS machine.
On October 23, more than a dozen China UnionPay poetry POS machines appeared at Futian Station on the Shenzhen Metro.
At the scene, a huge POS single-shaped art installation surrounds people, travel life is poetically wrapped.

Let technology for the public good, "poetry POS machine" hand in hand with Huawei, OPPO, vivo three mobile phone manufacturers and six payment methods, so that the collection of love has a wider channel.
At the same time, also entered OPPO, vivo offline flagship store, into the mobile phone, people can more easily "see" the talent in the mountains.
On December 3rd, poetry appeared on the back of animals in Fulihai Zhucheng, Guangzhou.
The poems written by the children were full of ideas, but they were not listened to.The animals in the mountains became their only confidants.
In this way, we call for more attention to the talents of the children in the mountains.
At the same time launched the public welfare micro-movie "Pujie's Winter"(Click to watch the case),The film is a microcosm of the story of the sheep and thirty-three sheep who love to write poetry, and asks everyone's heart with poetry, and also laments the regret that those who do not see their talents fall alone.
On December 23, China UnionPay Poetry POS Machine National Tour Chengdu Station officially opened.In Singuri Square, an art installation shaped by a giant poetry collection attracts people's attention.
Unlike other touring cities,Chengdu station in a joint "grass handsome self-made" artist Mr. Cha Songgang, the children's poetry into 42,182 strokes,Made into a piece of coded "stroke jewelry", they are worn, passed on, with a metaphor in ancient poetry, let people pay attention to the feelings of children's poetry.
At the last stop of the national tour, the talent of the mountains was printed in lead for the first time to walk out of the mountains.
China UnionPay, in cooperation with the People's Daily Press, organized and published 200 poems written by 194 children as a collection of poems by the Little Poet in the Mountains, which was personally prefaced by the president of the People's Daily Press.
On December 25th, the poetry collection held a new book launch in Beijing, which attracted wide attention from all walks of life.Simultaneously created the country's first "poetry vending machine" on the subway station, people lined up in front of the vending machine to buy poetry integrated into the subway station a unique scenery.
The successful publication of poetry collection is not an end point, but a further starting point for children's poems and talents, so that their talents have more room for growth.
With more than 30,000 people expected to benefit from the arts literacy program, children's talents are not only seen but continue to grow.
China UnionPay to create this "poetry" feast, has come to an end, whether it is the spirit of public welfare or poetic charm, are worth a fine taste.
From a third-party observer's point of view, we'd also like to talk a little bit about UnionPay's "long" marketing campaign.
Limited space, long story short, with three issues to discuss with you.
First of all, what are children's poems?
I myself think that poetry is a subject of high purification and extraction of content, similar to abstract painting, all redundancy is removed, hidden under the essence will come out, minimalist performance and rich emotions in contrast.
This creative communication choice lets the children write poetry, the core theme is "let the talent in the mountains be seen", first do not say whether the children's "talent" or not, but all the text to see down, it is relying on the genre form of poetry,
So only a few strokes, just a few lines, these mountain children's living conditions, as well as the inner monologue have been very in place to present, and this is no other form of paper work can do.
Although poetry itself is a kind of art that makes people feel very "casual", but from the point of view of advertising marketing, "children's poetry" is a very efficient, attempted (yiyi) text presentation.
In addition, compared with the current large communication environment, many ads in a similar way to shout slogans, the content of the ads to the audience, in fact, this more exposed the lack of dissemination of content itself.
We all know that slogans don't impress people, and meaningful content itself is.
I think a lot of people would like to see the advertisement, is really moved by the child's poem, and this is the charm of simple content.
So, what are the children's poems?
For marketing, it's a successful content creation and output.
What is the relationship between poetry and China UnionPay?
This year when I was writing the "Top 10 Paper List", there is the case of China UnionPay poetry POS machine, we say that a good paper is not necessarily a good advertisement, that advertising to the brand's help in the end is what?
I can't help but think of one thing - I've been traveling with my family before, and my parents' generation still likes to go out with some cash with them, even though they actually pay by mobile, including cloud flash payments.
And when paying, if they see the logo of China UnionPay, they will feel more at ease, that is, there is an inexplicable, reliable sense of security.
In fact, China UnionPay will leave such a feeling for ordinary people, I think this and UnionPay's own official label, as well as brand image has a very direct relationship.
We all know that the so-called "brand assets" in marketing, one of the key dimensions is "brand association", so when we talk about China UnionPay will think of what?
The picture in my mind is a scene that can be constructed through advertising.
"Poetry POS machine" this public welfare series, I think the greatest advantage is that it conveys the social value - respect for each seemingly ordinary individual, find the flash in the ordinary.
The word China UnionPay sounds like a very broad concept, but when it comes to every family and individual in this society, in simple terms, the brand is actually providing them with more peace of mind to protect and support. China UnionPay's unique official image, which other payment brands have no alternative to.
Therefore, "poetry POS machine" this set of marketing communication, although most of the public welfare nature, but itself is from China UnionPay's brand value concept, in the brand value and social value between the two made a good combination.
UnionPay is not only a commercial brand, but also a social brand.
To support the dreams and lives of ordinary people - this is the value of the brand, but also the value of the larger society.
Where's China UnionPay's next poem?
The publication of "The Little Poet in the Mountains" has put an end to the 2019 poetry POS machine public service, and as mentioned earlier, this is not the end and the end, so where is China UnionPay's next poem?
"Poetry POS machine" public welfare action since the Shanghai station, one after another through Xiamen, Shenzhen, Guangzhou, Chengdu, Beijing, each station is for the children's poetry and talent to attract more attention, while the children's poetry for the city to inject a special poetry and gentleness.
This public welfare action has a place to learn from, that is
"The color of compassion decreases and the ability to empathize increases."Learn to squat down and help children face life from the perspective of their children - a very positive value for the whole activity.
In my opinion, the energy transfer of this activity is two-way, not only is the child's talent seen, but all the readers who see these poems actually get a spiritual "help".
Although its own activities are coming to an end, the impact of activities is long-lasting and sustained, which also requires time to test.
It is understood that all donations will be used for children's arts literacy education, and these talented poetry people will receive a more professional education and give back to the community again in the near future.
This creates a talented and sustainable IP.
China UnionPay's next poem is actually about the children themselves, and their future is full of infinite possibilities.
China UnionPay "poetry POS machine" this set of integrated marketing communication is a relatively rare, very complete brand public welfare case.
From the initial concept to the floor execution, from TVC, micro-movies to offline activities, art installations, poetry collection publishing, covering all aspects,
There are a lot of places to learn and learn from, but also suggested that we can be used as case material collection.
I hope everyone can get something out of the new year
Welcome to leave a message below the comments
If you like this collection of poems, you can click on reading the original below to make a purchase

Editing: Meditation, Thoughts, AMO, Gao Lei, Big Boat
Consultants: Asan, Mofan, Huang Yandong
---