Don't look around, the best outdoor ads of the year are here
The following articles are from advertising department stores The author is three waste people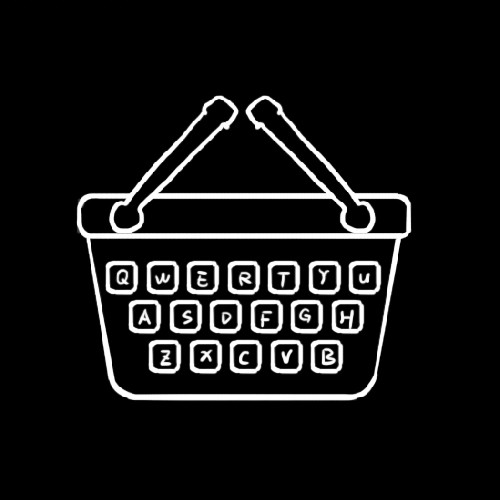 Advertising department stores
Advertising department stores are committed to sharing fun and creative content with advertisers around the world, as well as marketing, industry observation, advertising communication, art design and other related knowledge content. Maybe advertising can't change the world, but we believe it makes it colorful.
Source: Storead
Author: Three Waste People

Although it is now the world of the Internet

But private brand owners the best means of communication or outdoor
Especially creative outdoors
Creative outdoors not only attract tens of thousands of people every day
And it can spread again on the Internet in turn
The cost of the whole down is not as high as actually thought
So I searched for what I thought was the best this year
Outdoor ads are shared with everyone
Hope to give advertising practitioners inspiration
1.RXBAR: Ads that make advertisers envious
Why let advertisers envy, because RXBAR outdoor advertising is very simple and rough, was rated as the history of the most non-meaningful advertising, do not believe you to see?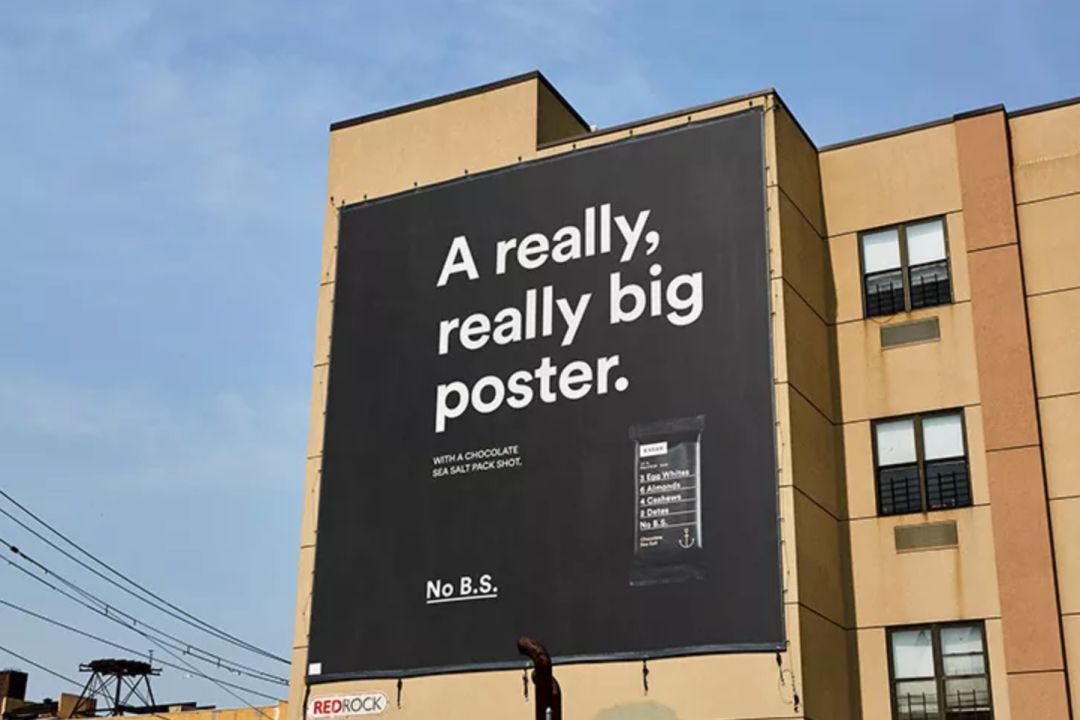 A very, very large poster. - .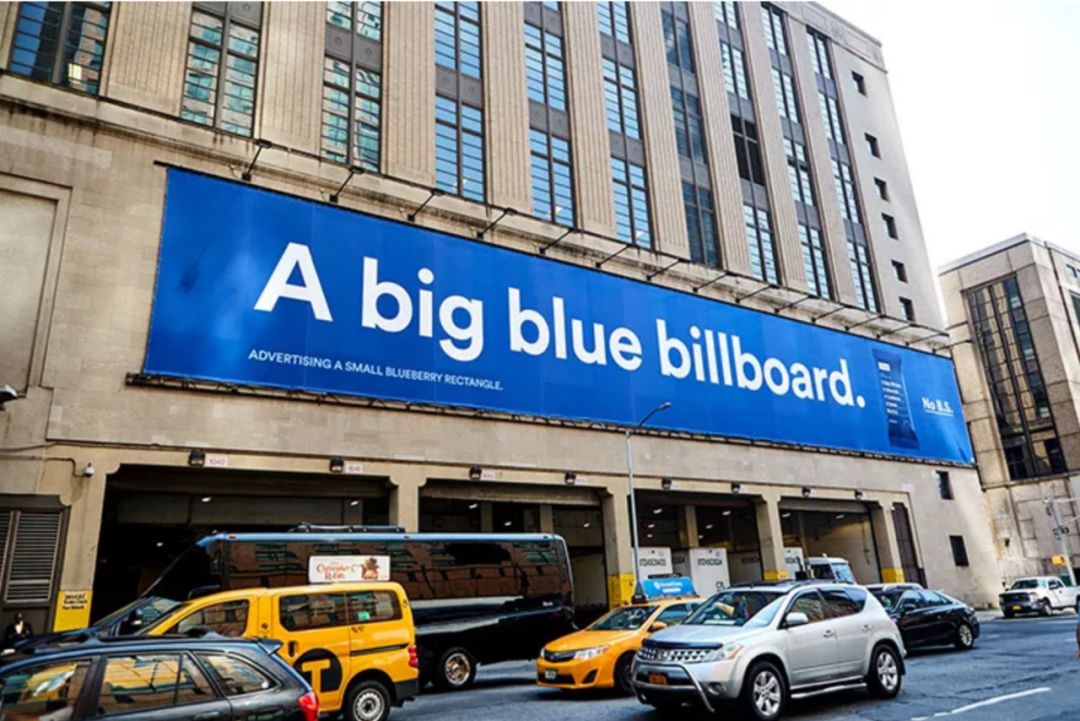 A big blue billboard. - .

A small blue billboard. - .
And so on are such ads. Are you stunned after reading it, okay? But the fact is that there is a big strategy behind it.
This is the new promotion of "NO B.S." by energy bar brand RXBAR"NO B.S." the full name"NO Bullshit (no bullshit, no B, no bragging), derived from the idea that the brand was established from its inception:Don't say much, love.I think it isRXBAR has absolute confidence in its products, and the thing to do is to show consumers what it's doing, and that's OK to solve the problem.
So look at it this way, don't you think, wow! In fact, RXBAR has always done this.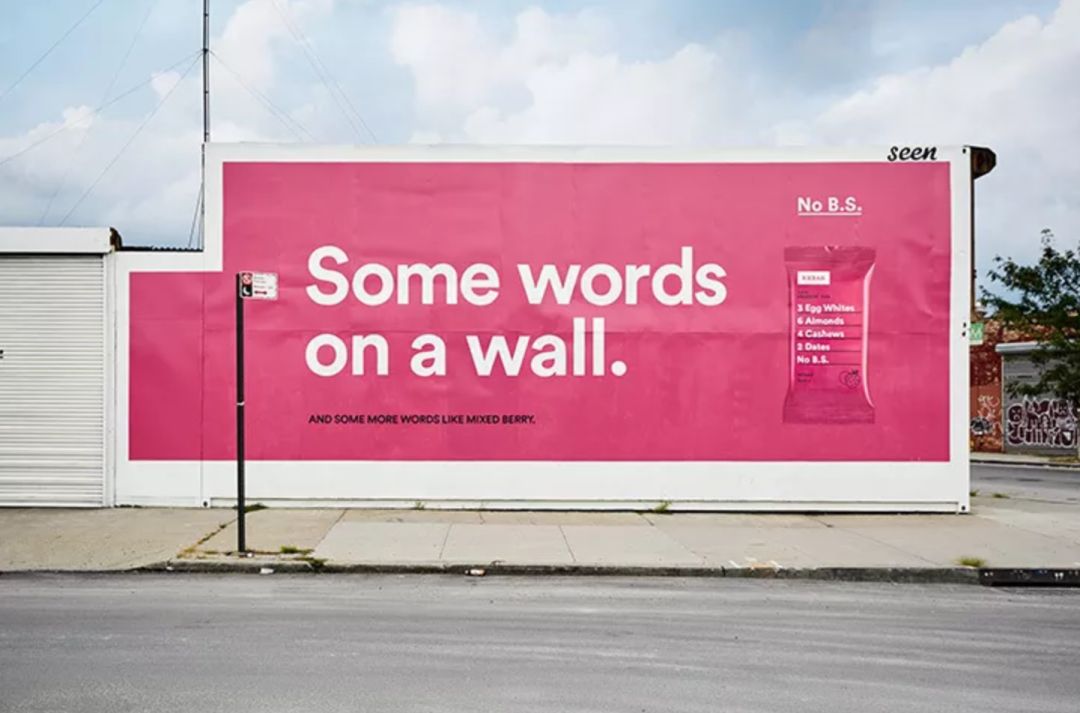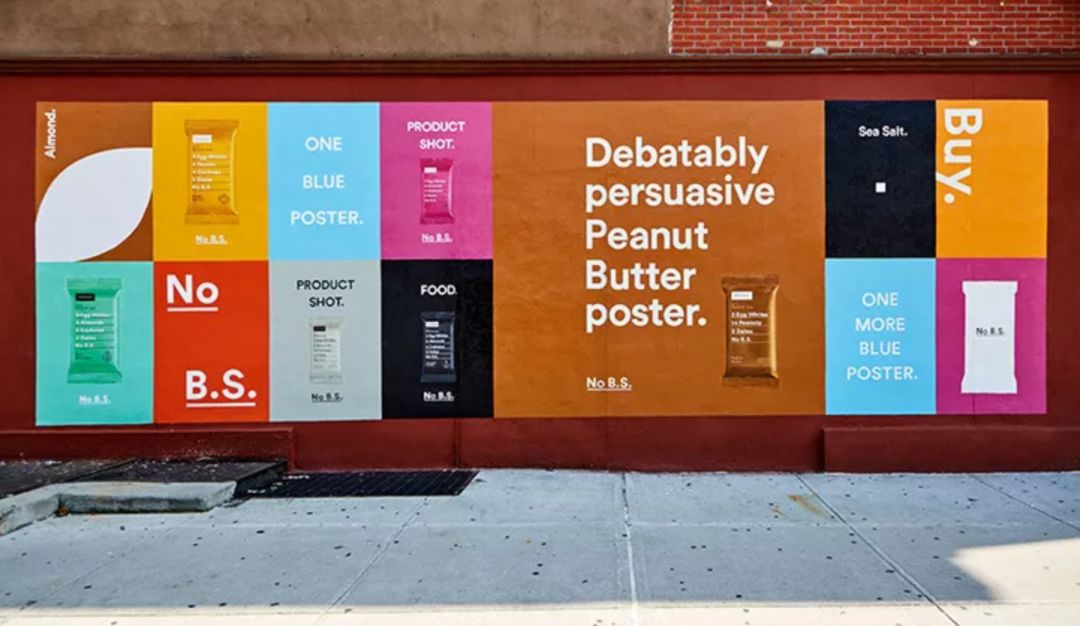 2.Len's Self Storage: How do you show a sense of brand history?
The general brand I think is most likely to be a "start XX year" to solve, but the Scottish warehouse services company Len's Self Storage approach is"New words are always used"。 What do you mean? With the Internet's information explosion, many words in the process of dissemination, has long been not the meaning of the year.
So Len's Self Storage exposed its age in such a cold way. And see how it's done outdoors.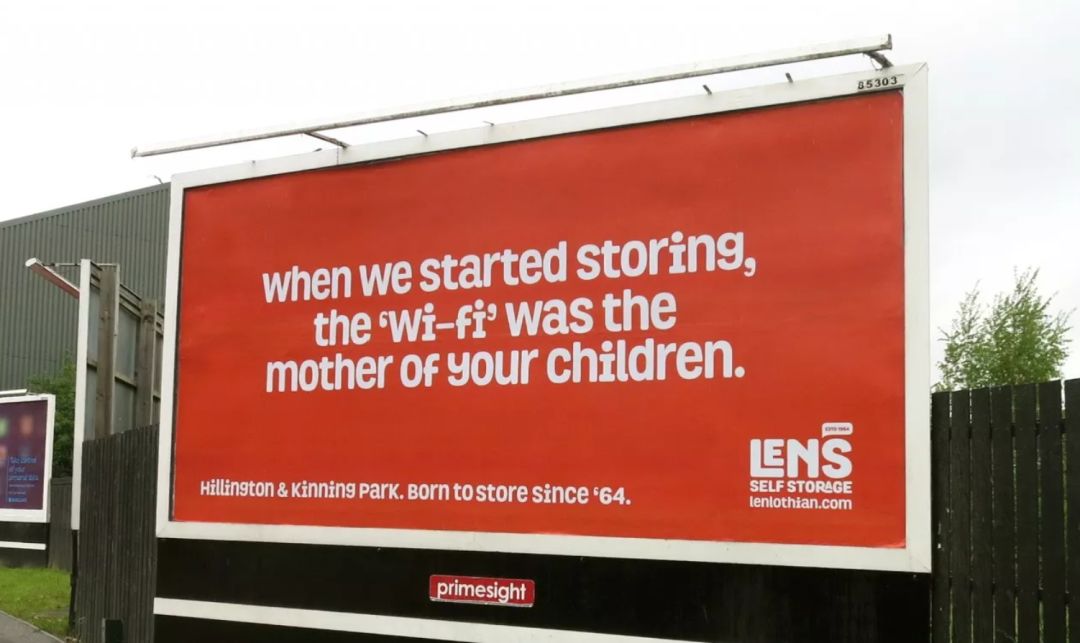 When we started warehousing, "wi-fi" meant the mother of your child.↑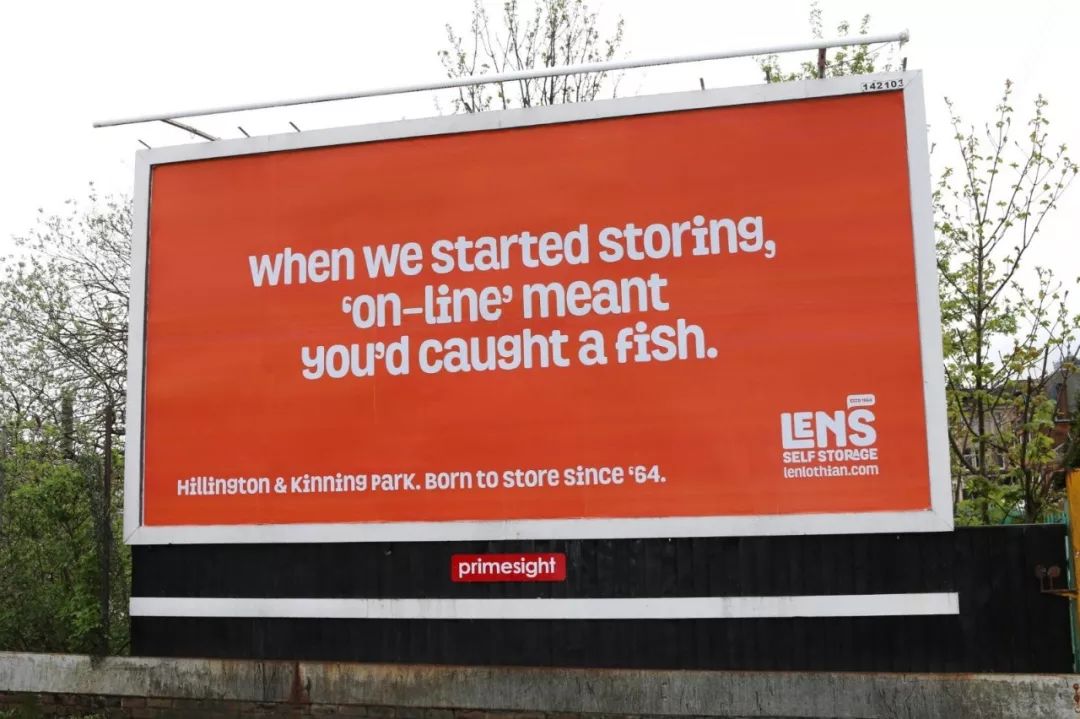 When we started warehousing, "online" was about saying you caught itA fish. - .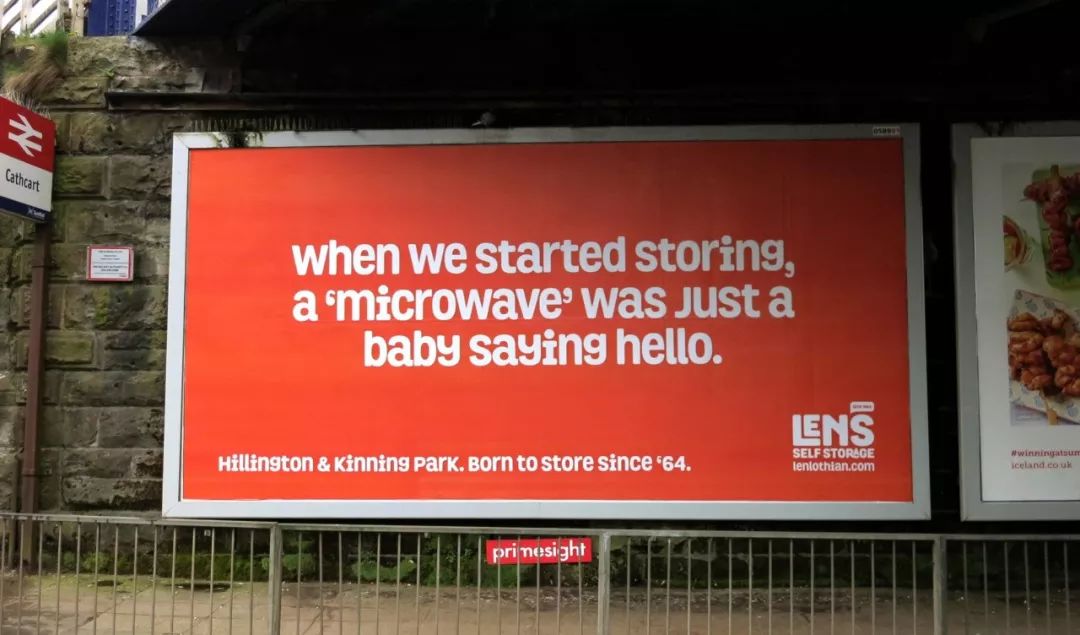 When we started warehousing, "microwave" was a description of a baby waving to you.↑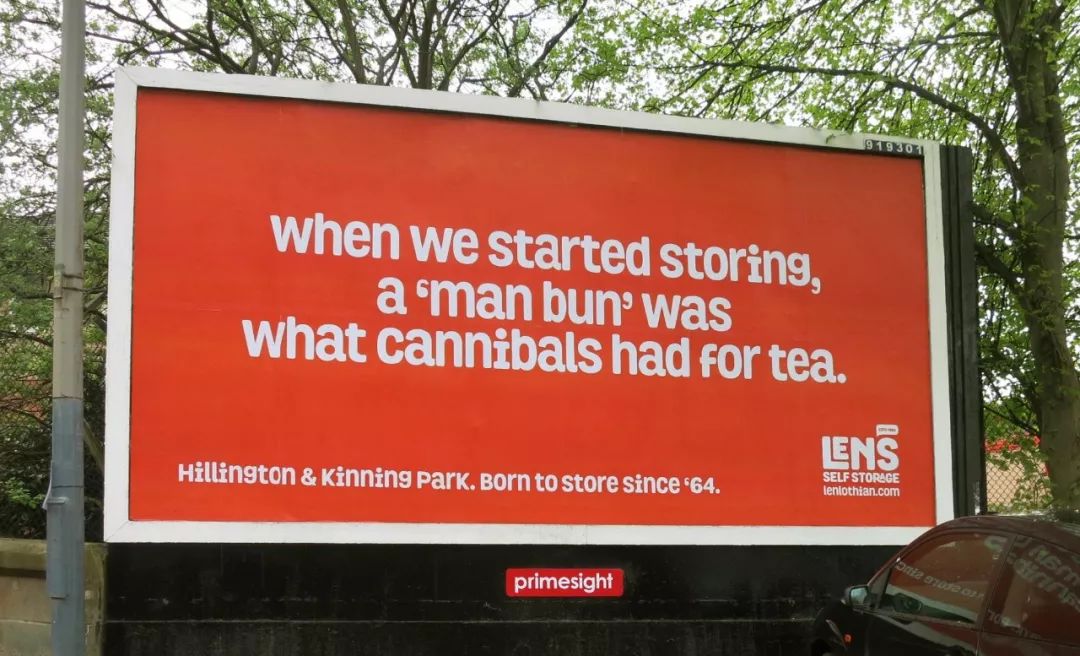 When we started warehousing, "man bun" was talking about an cannibal afternoon refreshment.(instead of hipster men's hairstyles)↑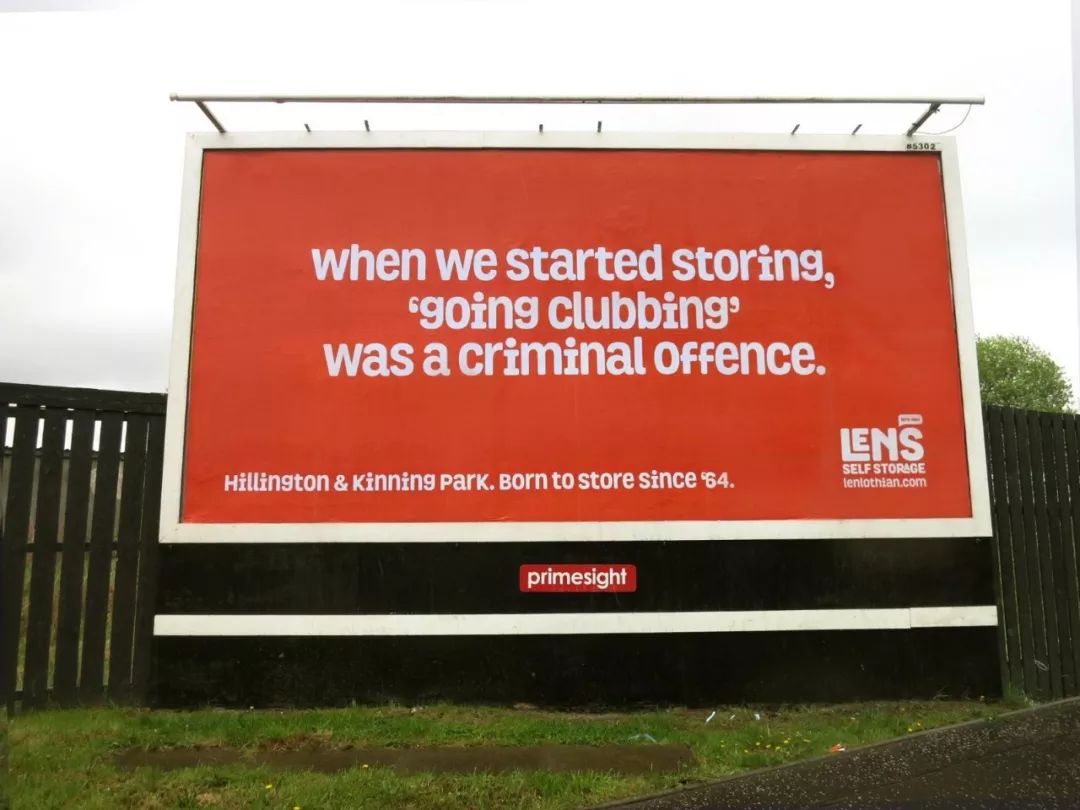 When we started warehousing, "bubble bar" was a crime.↑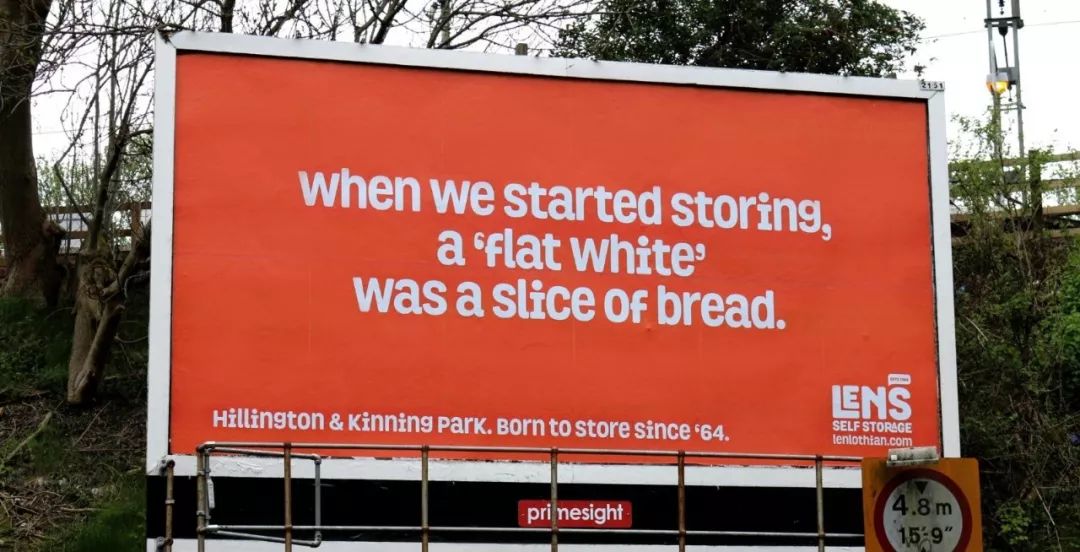 When we started warehousing, "flat white" was about a piece of white bread. (Not Starbucks's "white")↑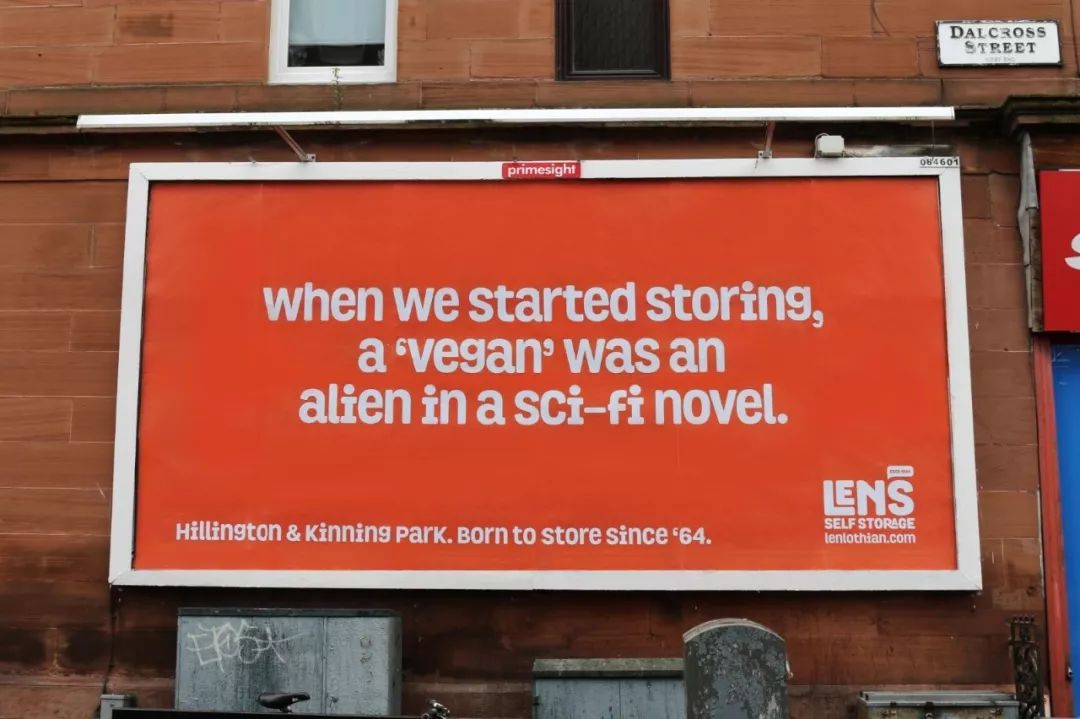 When we started warehousing, the word "vegetarian" referred to aliens in science fiction.↑
3.Canadian skincare brand Consonant: Advertising as long as there are walls
The usual way for skincare brands is to ask stars to speak up, while The Consonant brand uses a variety of walls to create a set of outdoors that pry consumers' hearts.
After reading the following set of outdoor ads in detail, you understand.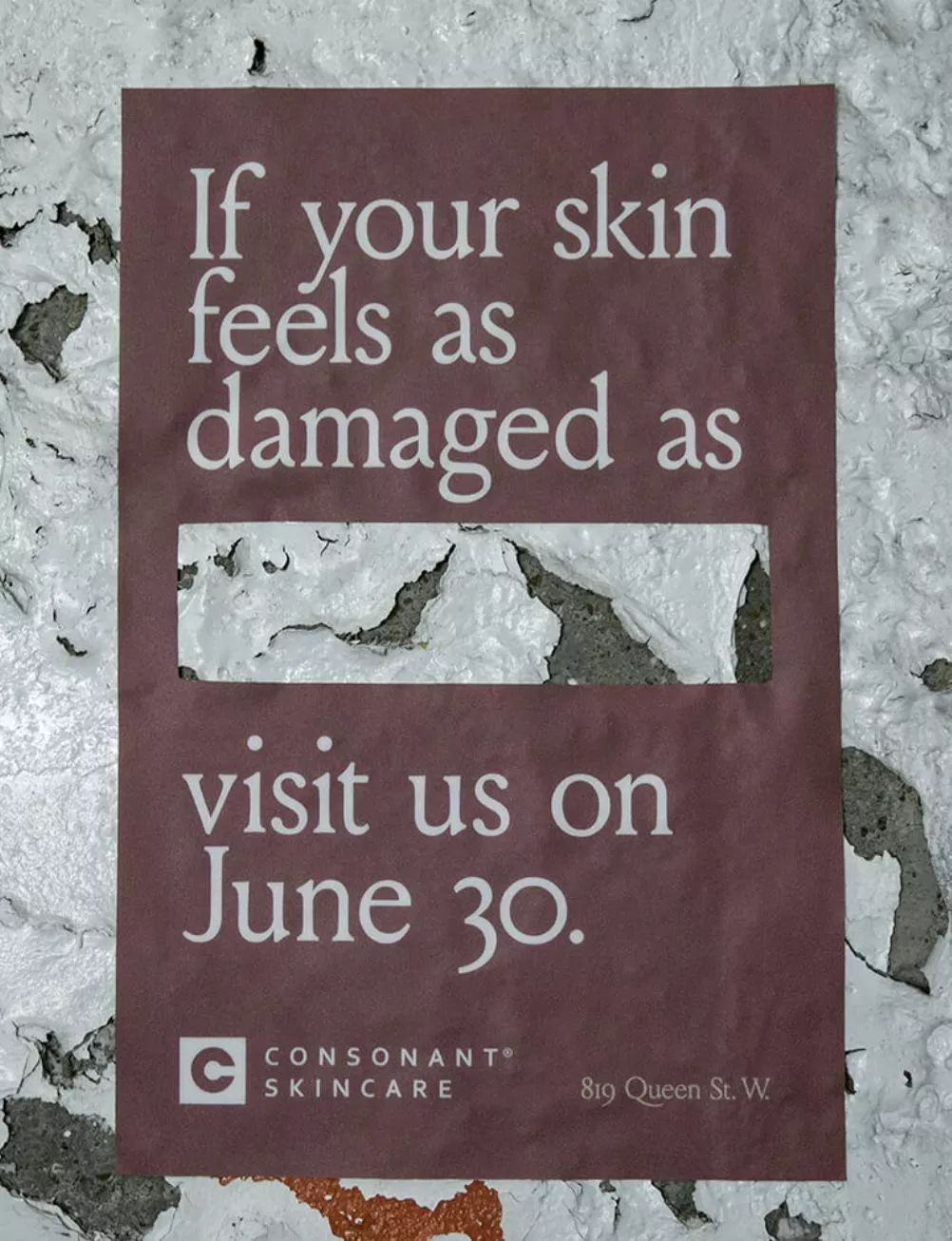 If your skin is damaged like a mottled wall, welcome to Consonant on June 30th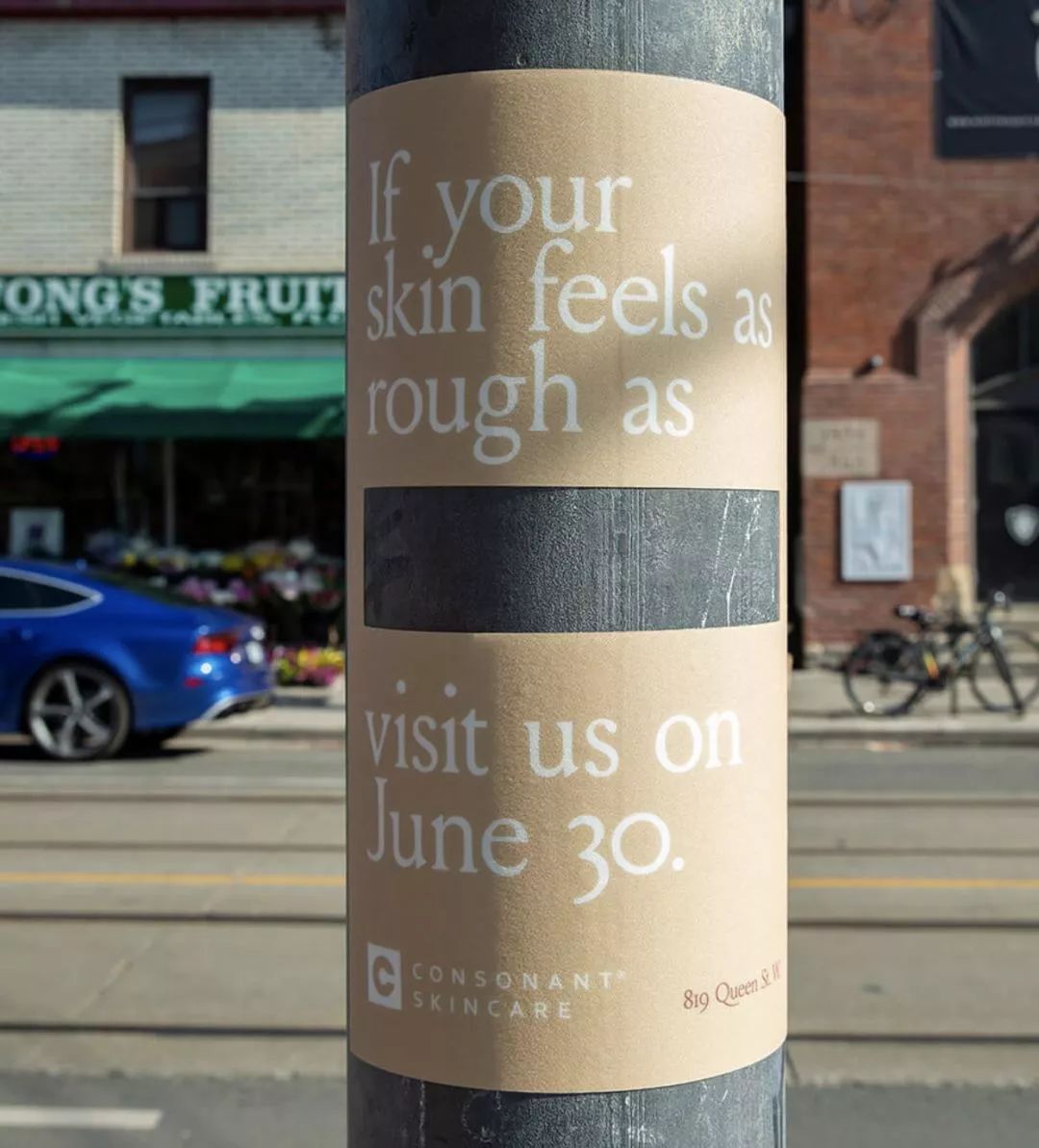 If you feel your skin rough like a wall, visit Consonant on June 30th↑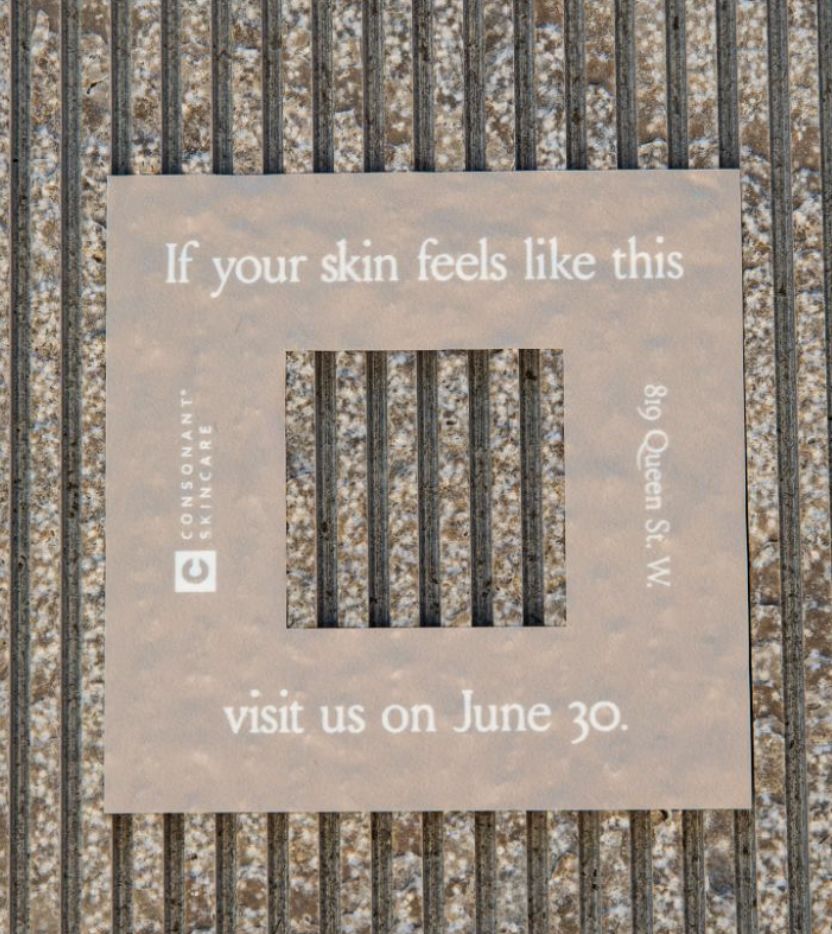 If you feel your skin cleavage, visit Consonant on June 30th↑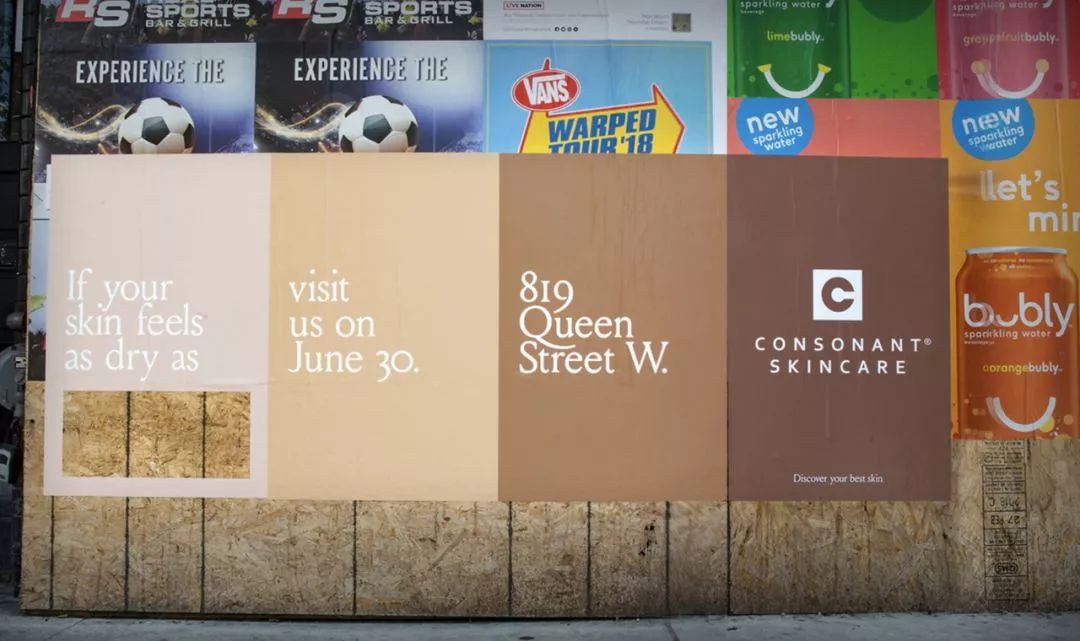 If your skin is as dry as this wall, welcome to Consonant on June 30th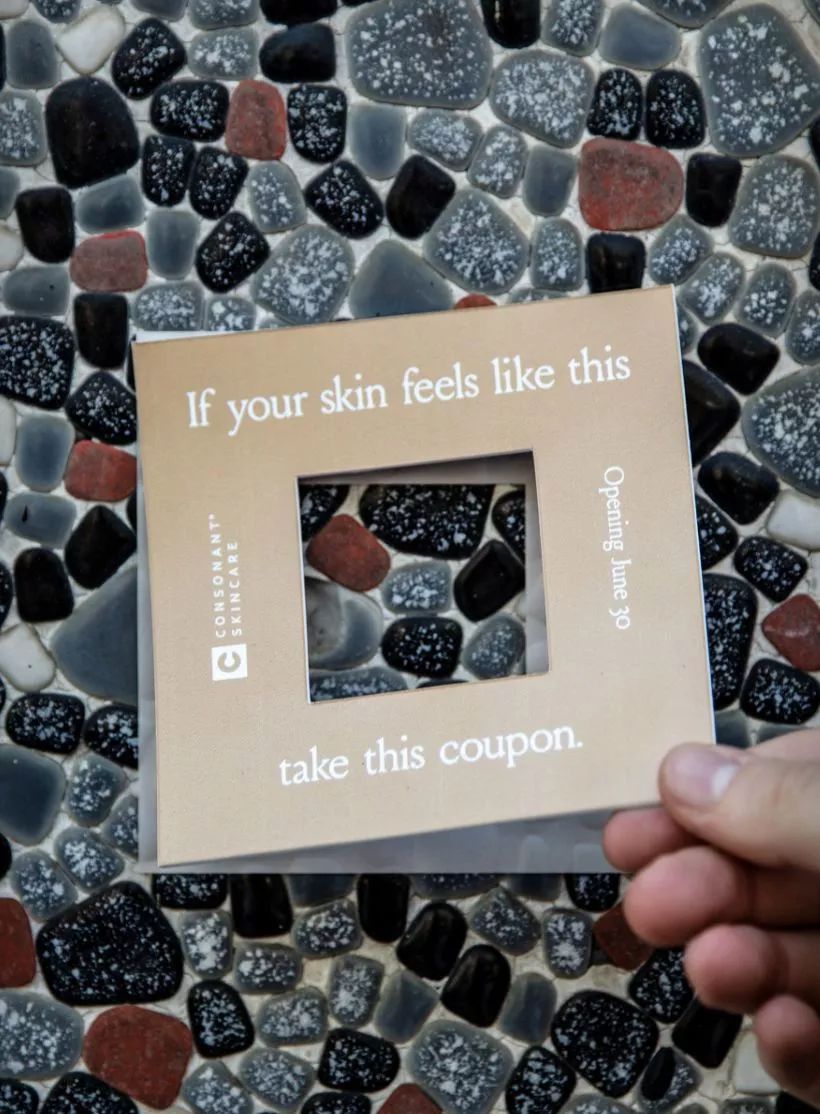 If you feel your skin potholed like the surface of the moon, take this coupon
4. OkCupid Social Networking: We're not what you think we are


This site's outdoor advertising reminds me of once strangers, was targeted yp software, and later also used advertising to wash white. OkCupid, a website that claims to be "Dating Free" or "DTF", was once teased by netizens as "Dating F.K."
The founders of the site are certainly not happy, so this group of outdoor reiterated their original intentions, can really help netizens to find like-for-like people -You deserve a better date.
In order to illustrate this theme, they put forward the initials of "Date Free" and made a different interpretation.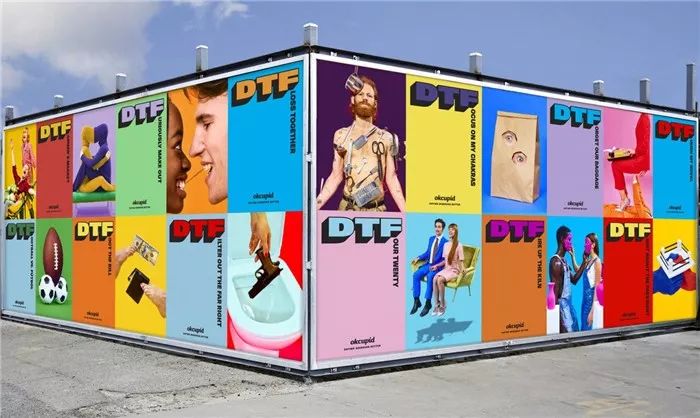 Dating Fall head over heels↓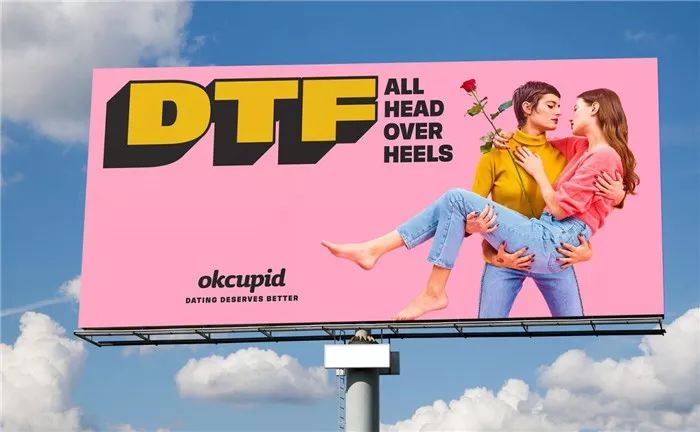 FIFTY-FIVE-HOUR BINGE↓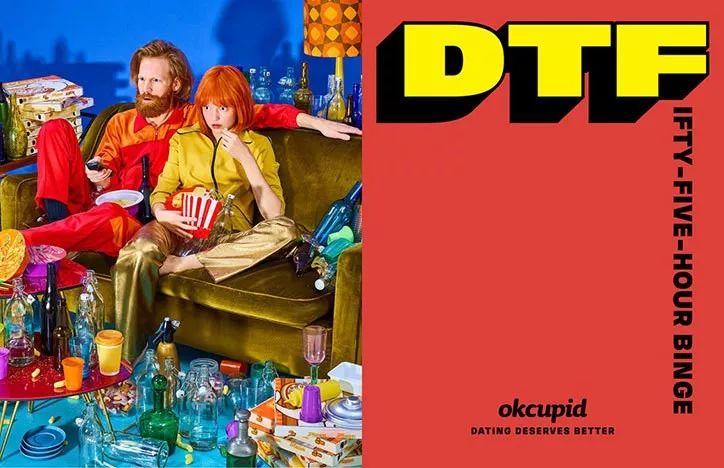 FINISH MY NOVEL↓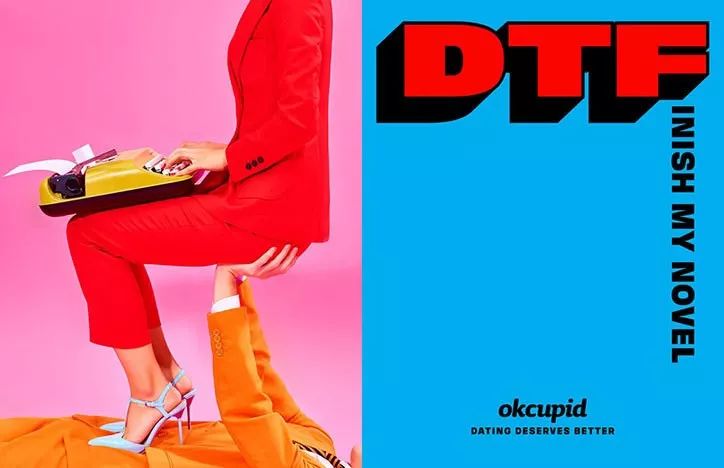 Filter our far right ↓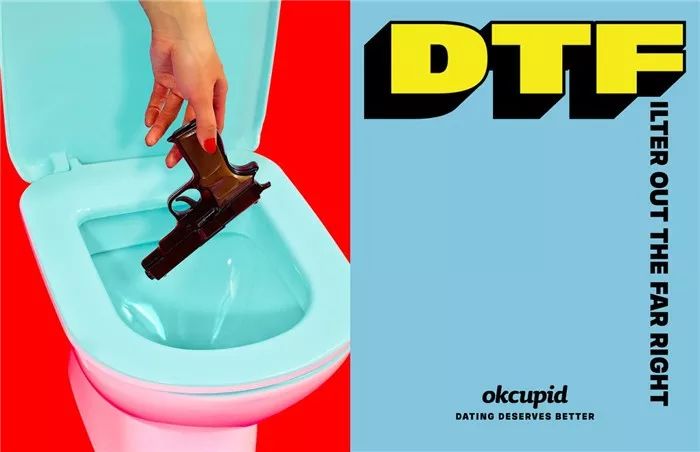 5.NIKE: A resume
To cheer on Cristiano Ronaldo, who moved to Juventus, Nike has made a dense outdoor ad in Turin. Although it may not be finished, but at least can not help but look a few more eyes.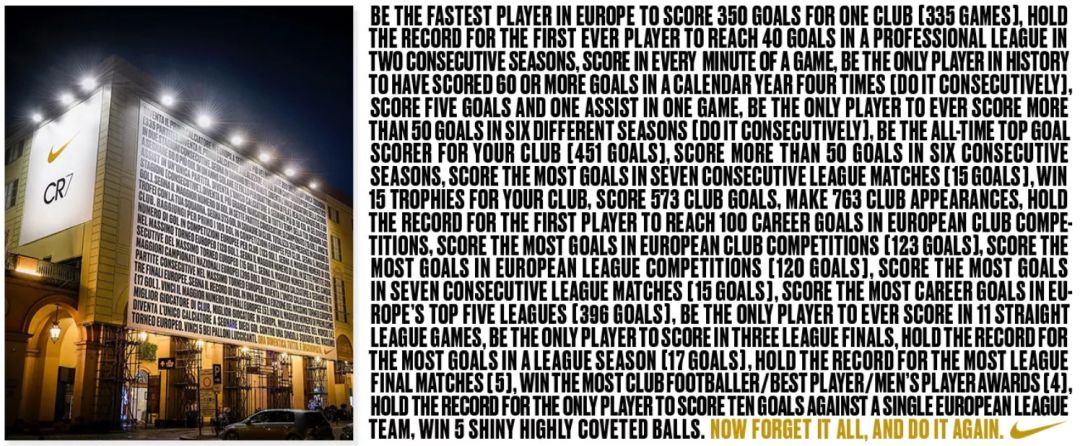 Copy:
The fastest player in Europe,
Represented the same club in 335 games and scored 350 goals,
Holds the record of scoring 40 goals in two consecutive seasons in the professional league.
Every minute of the game is shot,
The only player in history who has scored 60 or more goals a year for four years in a row.
Complete five goals and one assist in a game,
is the only player who has scored more than 50 goals in six consecutive different seasons,
The club's all-time leading goalscorer (451 goals),
More than 50 goals in six consecutive seasons,
7 consecutive league games with the most goals (15 goals),
Won 15 trophies for the club, scored 573 goals and played in 763 club games.
The first player to score 100 goals in Europe,
The most goals scored in European club competitions (123),
The most goals scored in the Champions League (120),
The most goals in seven consecutive league games (15),
The top five leagues in Europe scored the most goals (396),
The only player to score in 11 league games in a row,
The only player to have scored in three Champions League finals,
Keep the league record for the most goals scored this season (17 goals),
The player who has played the most times in the Champions League final,
Won the best footballer, best player, best male athlete award from the most clubs,
The only player with a record 10 goals against the same European club.
With five coveted Golden Globes.
Now, forget about it,
and make them happen again!
6.British Airways EasyJet: Mirror Reflections
In order to attract attention, the British airline made an outdoor advertisement that was not easy to read, but had to be "mirror reflective" to understand what the advertisement was about.
Apparently the purpose of the ad was to arouse curiosity and then share it and spread it on the Internet.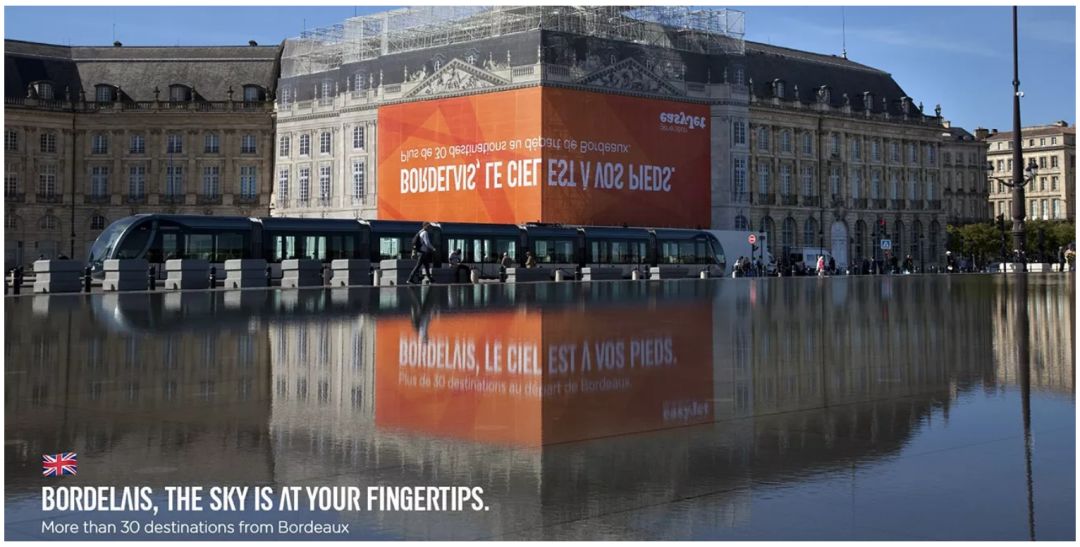 Text: Coordinates: Garonne River, Bordeaux, France. - More than 30 destinations
7. McDonald's: Point the way outside
From time to time there will be McDonald's wonderful outdoor advertising, the following series can be said to be very witty.
Dismantling McDonald's logos and changing the clear, easy-to-understand signage not only gives people a look at McDonald's, but also makes people better able to find McDonald's restaurants. Of course, modern people have used maps to navigate, but such a wave of operation is still very eye-catching.
The restaurant is on your right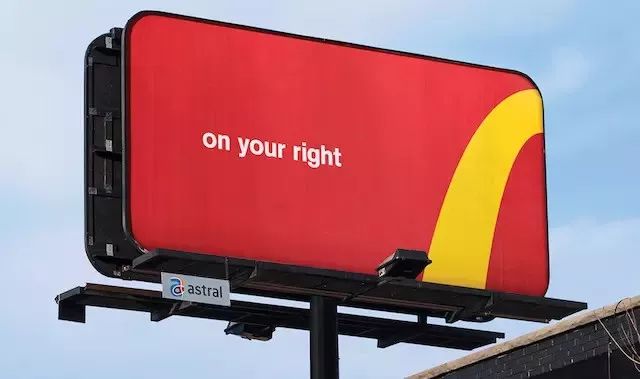 The restaurant is on your left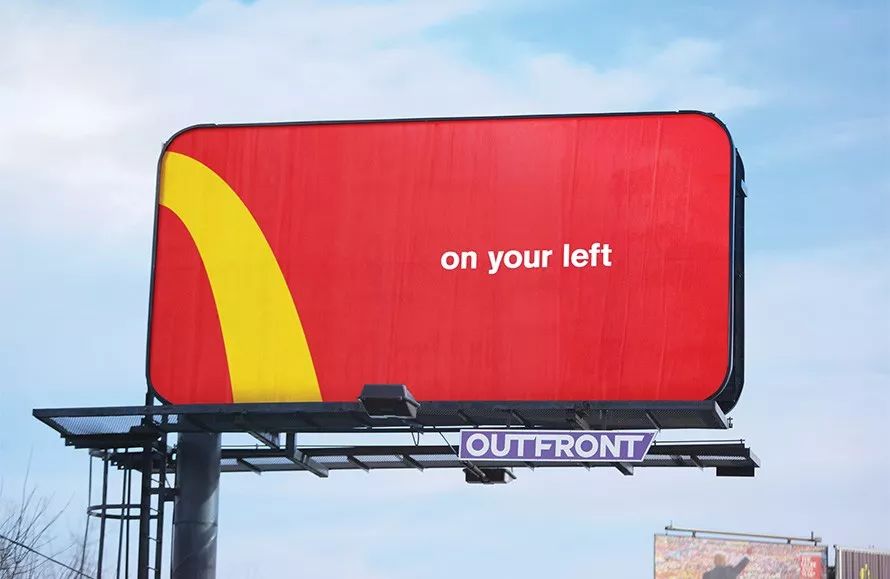 The restaurant is at the next intersection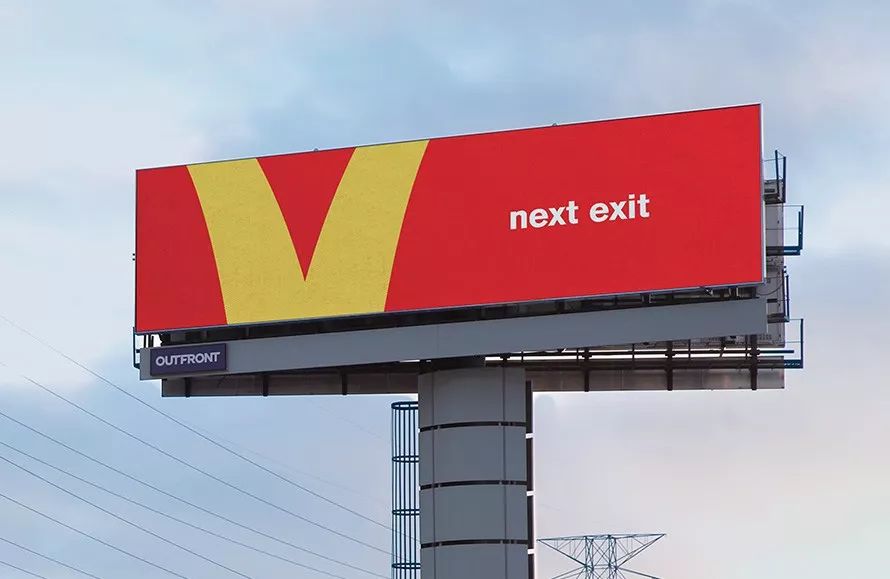 You're wrong, turn around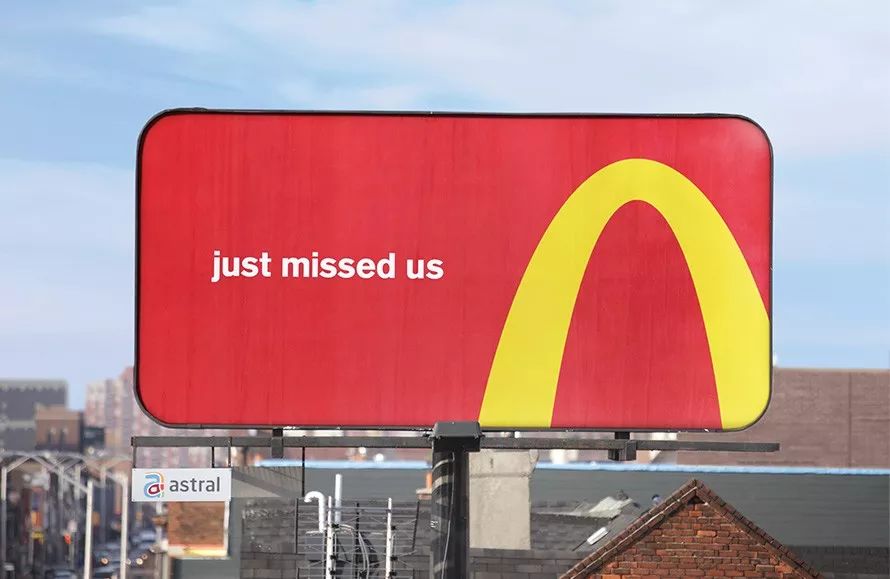 Because the British like to chat, so in the United Kingdom, McDonald's also used its products to make a weather forecast outdoor, but also very in line with the British national conditions, hamburgers on behalf of the sun, upside down French fries on behalf of rainy days, half of the castle is covered with packaging symbolizing cloudy days, coffee foreshadows windy days, ketchup-dipped Fries represent thermometer.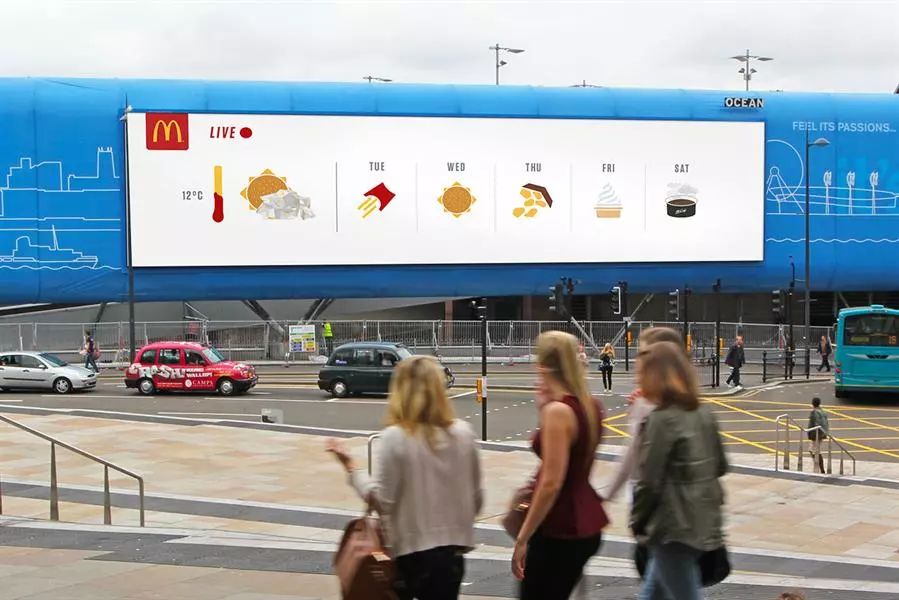 8. KFC: Hot chicken wings
This set of outdoor advertising allowed KFC to win gold in the outdoor and production categories at the 2018 Cannes International Creative Festival. The picture is very clever and impact, but I have always had a question, will not be reminiscent of "junk food", after all, these are exhaust ah.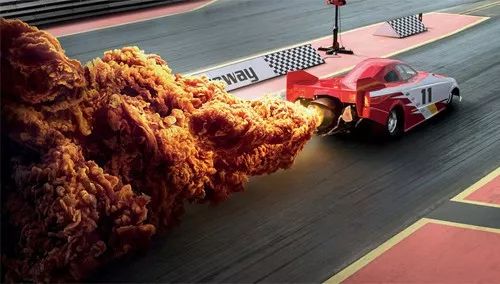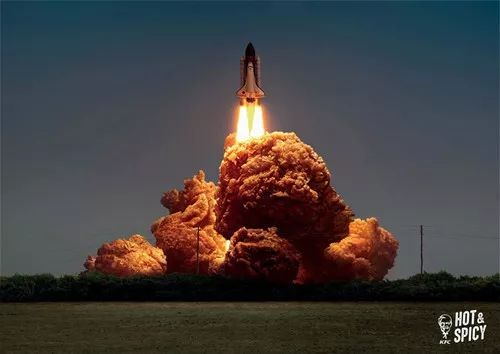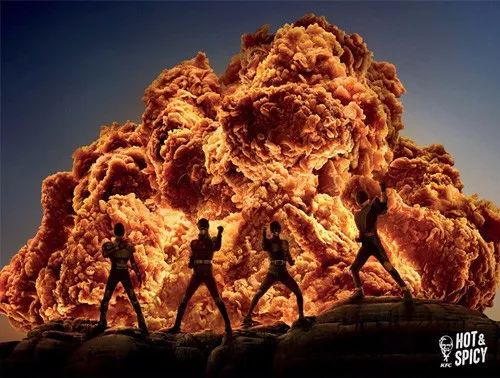 9. Haitian City Image: Angry 怼 Trump
Mr. Trump once described third countries like Haiti in Congress"Sh*thole"That's what the word meansIt's disgusting to say that a place is terrible.
So Haiti fought back, launching a series of outdoors, taunting Trump in an ironic way, and gaining a lot of points for Haiti's urban image.
This is a bad country that can be bathed in the sun at any time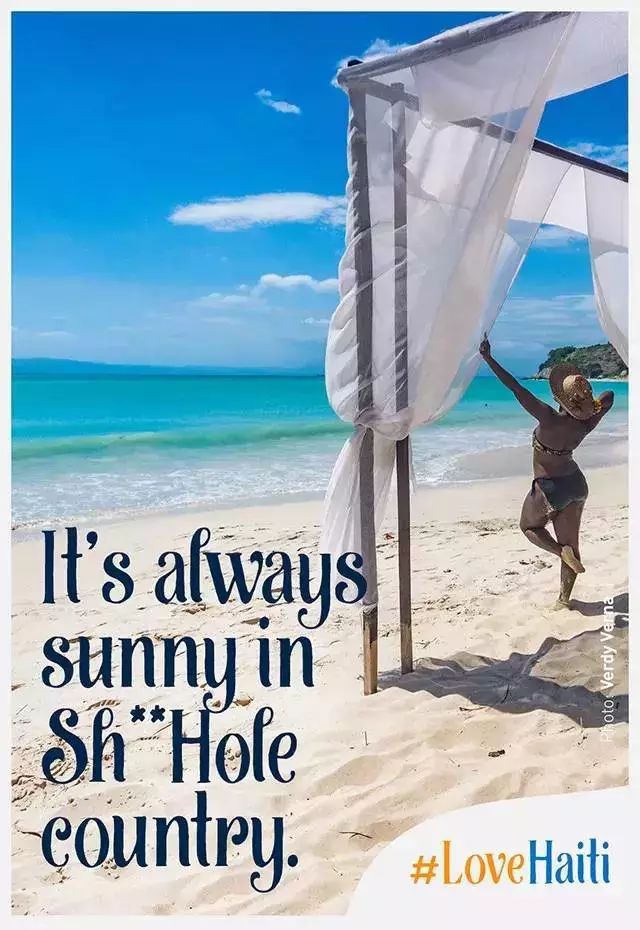 We have a bad culture that is deeply rooted in people's hearts
You have sunscreen, I have bad beauty. I don't know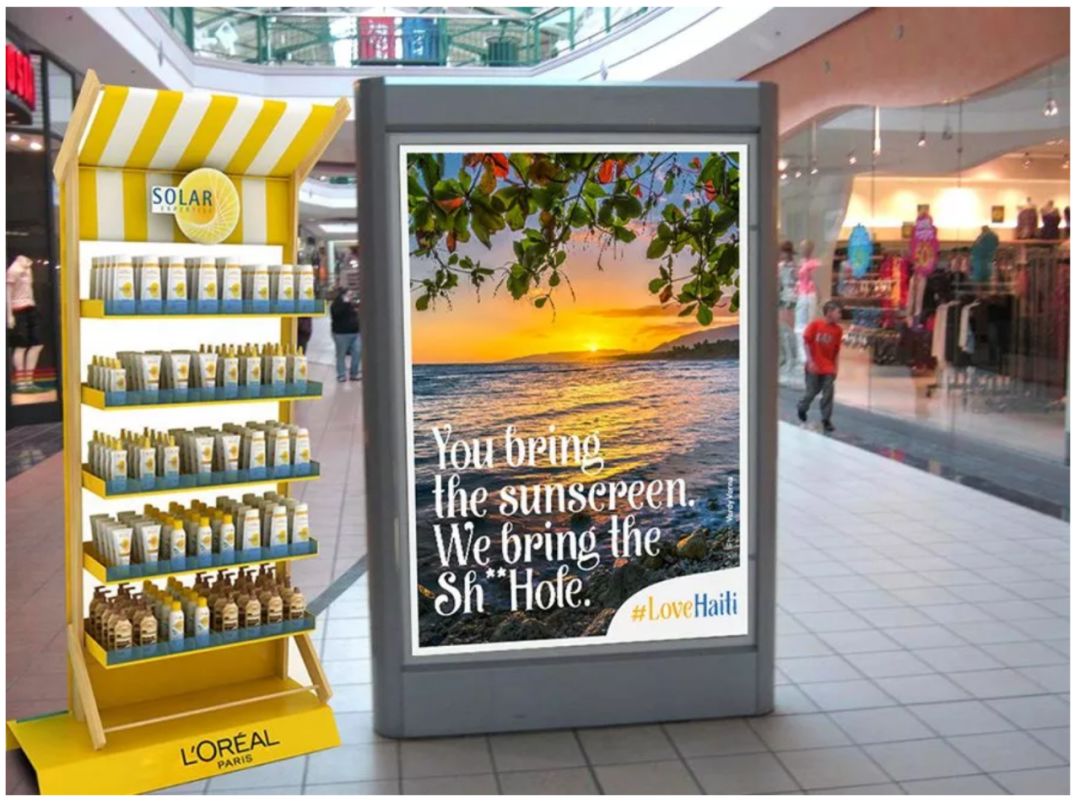 Waiting for a miraculously bad place to be born. I don't know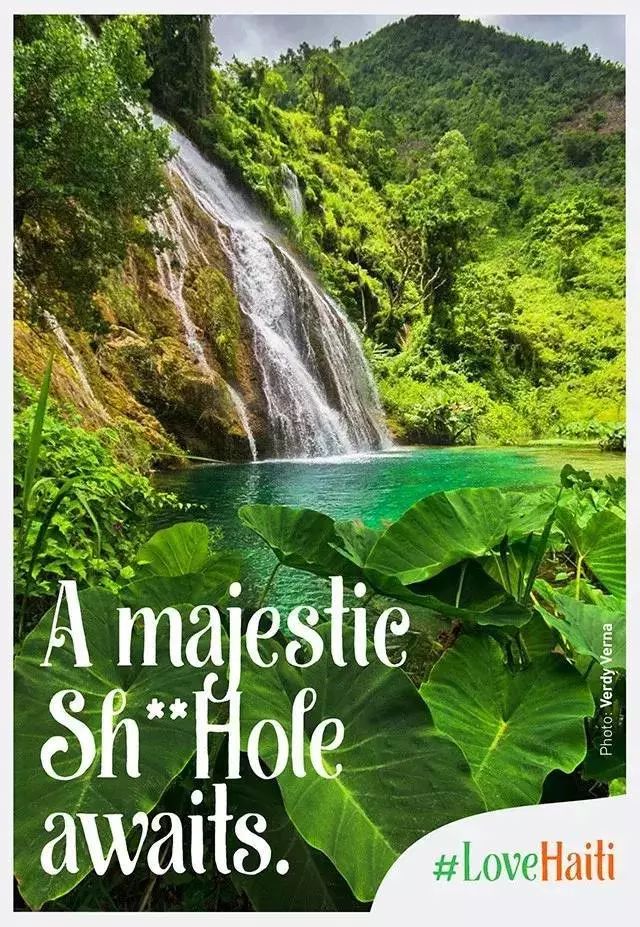 10.Starbucks: Word, PPT,ExcelWorkplace skills
Starbucks made a set of ideas with their workplace three-piece set in order to make friends with white-collar workers in the workplace"Starbucks, a great place to work"print creative ads. It's true that a lot of people take their computers to Starbucks, and I like to go.
Your office outside your office office outside the office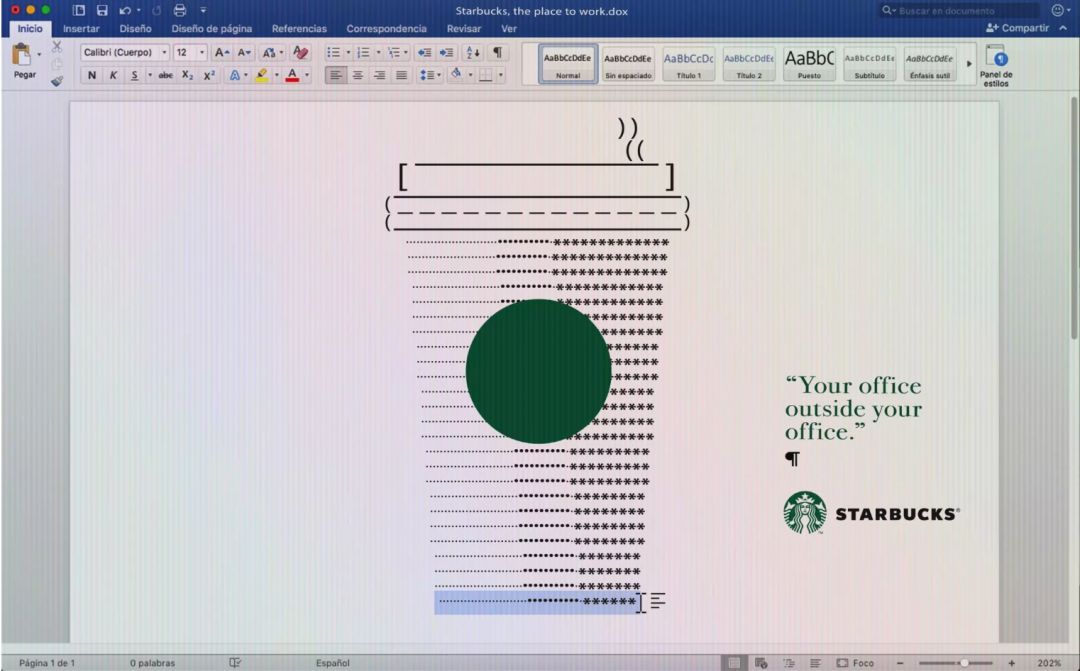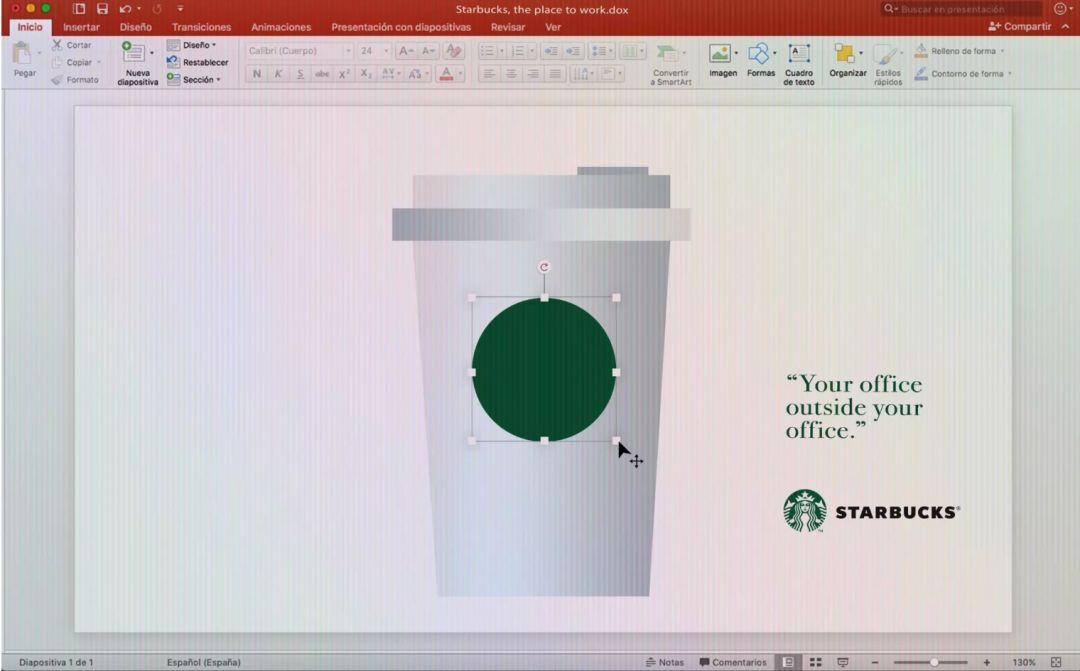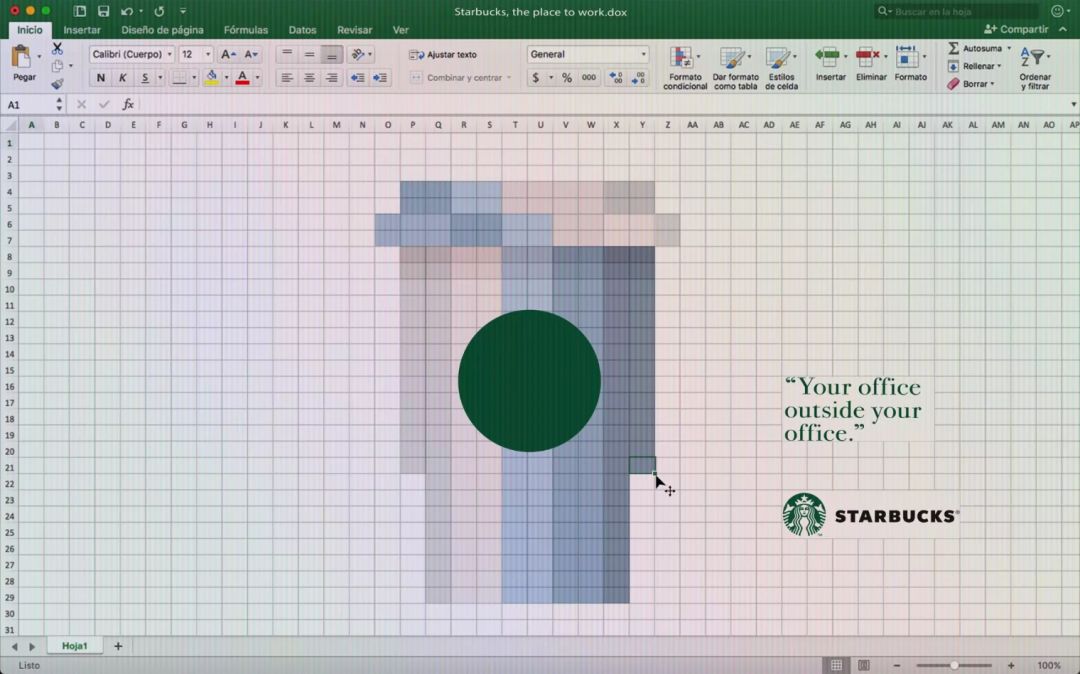 11. GoDaddy: A little idea on the subway
This is a company that can register websites and hosting services, in order to let more people to register the site, the company packaged more than 20 subways, made the following creative outdoor advertising.
Each ad, right above the passengers, looks as if they have all sorts of strange ideas on their minds and tells others to get them online if they have a good idea.
A cell phone case with its own parachute. I don't know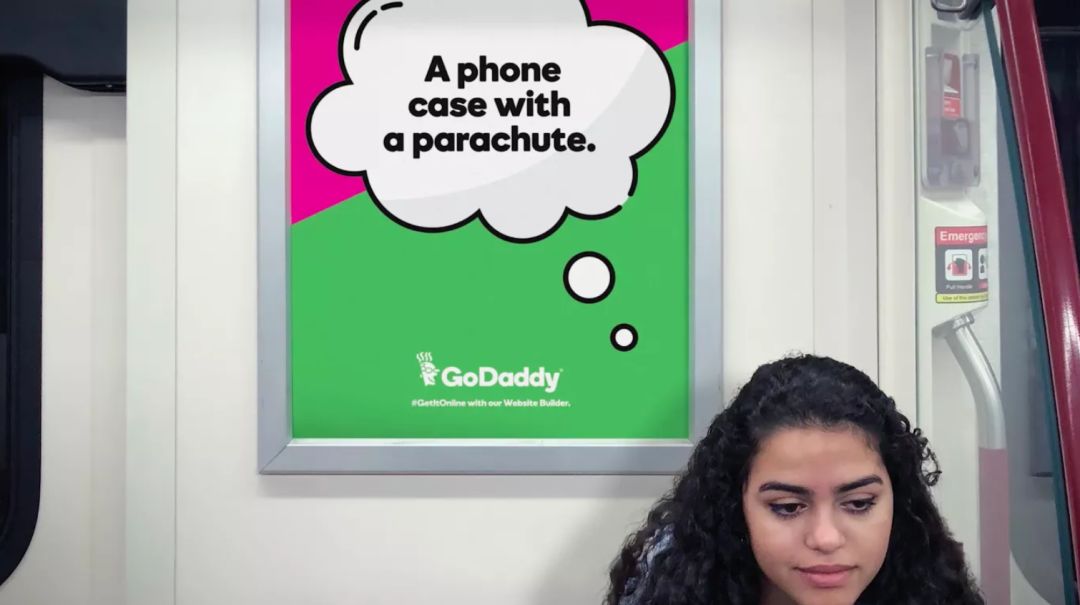 A pot that will whine when it's killed. I don't know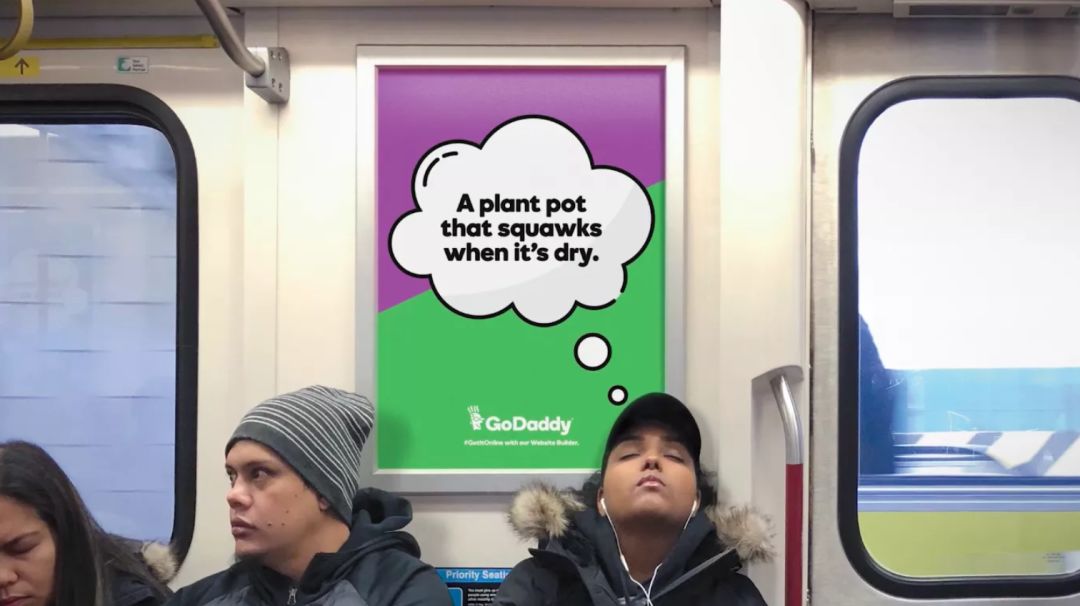 A dog rope with a heated handle. I don't know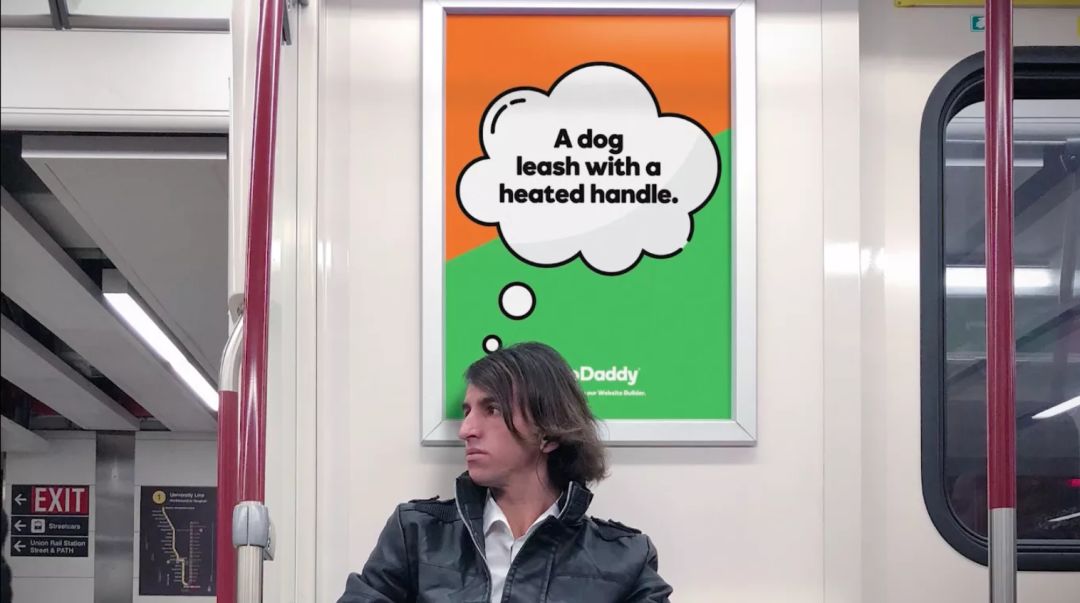 A pen that only works for its owner. I don't know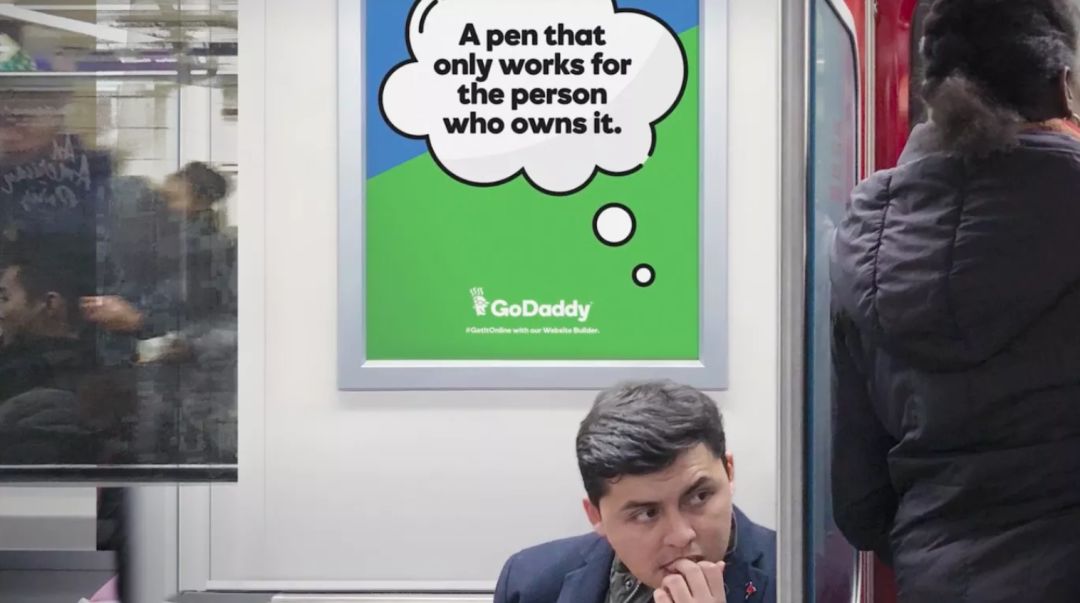 12. Outdoor Sports Brand L.L.BEAN: Outdoor Advertising in the Sun
In order to encourage people to go outdoor sports more, the sports brand out of such a creative outdoor advertising, to the general public wrote an invitation letter.
Looking directly is a simple and ordinary invitation.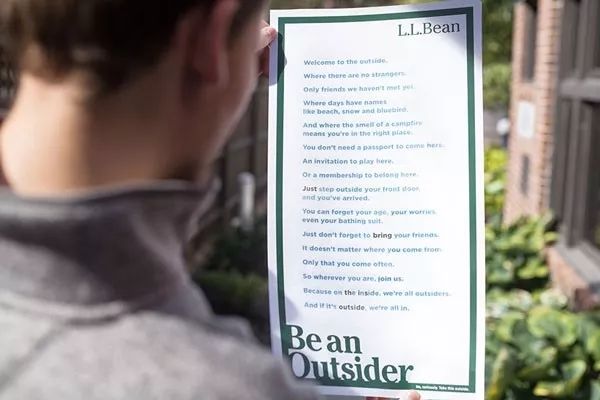 Welcome to the outside.
Welcome to the outdoors.
    Where there are no strangers.
There are no strangers here.
    Only friends you haven't met yet.
Only the friends you haven't met yet.
Where days have names
There are nice names here every day
    like beach, snow, and bluebird.
For example, beaches, snow and bluebirds.
    And where the smell of a campfire
    means you're in the right place.
You can smell bonfire smoke here,
That means you're in the right place.
    You don't need a passport to come here.
You don't have to prepare your passport for coming here
    An invitation to play here.
invited to play,
    Or a membership to belong here.
Or become an exclusive member of this.
    Just step outside your front door,
    and you've arrived.
The moment you walk out the door, you're there.
    You can forget your age, your worries,
    even your bathing suit.
Here you can completely put aside your age, troubles, and even swimsuits
    Just don't forget to bring your friends.
But don't forget to call your friends.
    It doesn't matter where you come from.
It doesn't matter where you come from.
    Only that you come often.
As long as you can come often.
    So wherever you are, join us.
So wherever you are, join us.
    Because on the inside, we're all outsiders.
Because indoors, we are all outsiders.
    And if it's outside, we're all in.
If we go outside, we're a bunch of people.
    Be an Outsider.
Be an outdoor man.

But in the sun, it's another invitation, just a few words.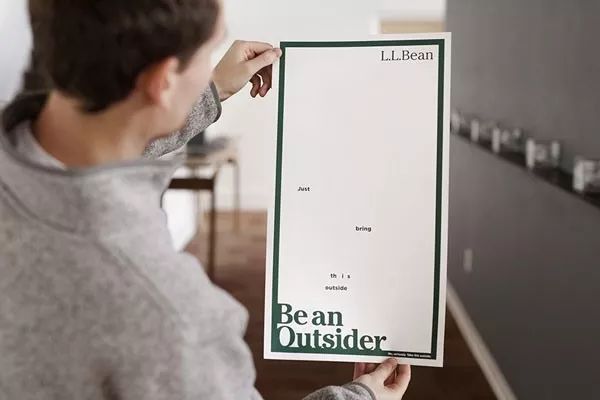 Just bring this outside
The above list is basically foreign outdoor advertising ideas, of course, this year there are some good outdoor advertising, such as NetEase early this year in Beijing Unity Lake subway station cloud music music review, nail for the workplace outdoor, as well as recently introduced in front of the Omei for the old hotel to build a hand elevator ads and so on.
Today's sharing is here, I hope you do more creative outdoor advertising, was out of the street crazy when really cool.
---