Digital advertising and DM Hub dramatically increase big data marketing conversion rates
At present, big data marketing has become a hot topic in the marketing industry, search for these five words, in addition to a large number of advertising, the authoritative concept of interpretation is: based on a large amount of data on multiple platforms, relying on big data technology, applied to the digital advertising industry marketing methods. Big data marketing is derived from the Internet industry and also functions in the Internet industry. Relying on multi-platform big data acquisition, as well as big data technology analysis and forecasting capabilities, can make advertising more accurate and effective, that is, so-called "precision marketing."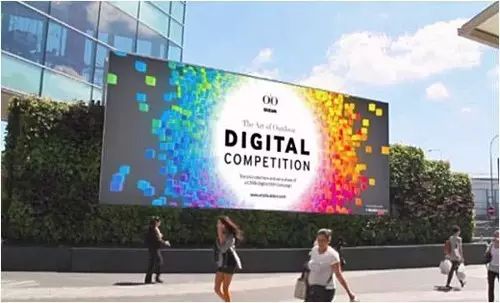 However, with the continued rapid development of Internet technology, as well as search, guided and other forms of digital advertising abuse and other factors, "precision marketing" is no longer effective, most enterprises found that "I know half of the advertising costs wasted, but do not know what is wasted", more enterprises, companies, brands expect to achieve real, efficient big data marketing.
This summer, a product developed by Convertlab Marketing Labs called DM Hub, a digital marketing hub, went on sale, and with a more forward-looking design concept for big data marketing, excellent performance, and convenient operation, it is expected to become a new tool for enterprises to further optimize data sources and databases on the basis of digital advertising, from internet precision marketing to dramatically increasing conversion rates.
DM Hub is able to comb and integrate an enterprise's 100-channel data sources, including digital advertising, analyze each data, group it into groups, and mine customers who point to different stages of the enterprise's marketing: prospects, willing customers, purchase customers, loyal customers, etc., and use intelligent and user-friendly ways to communicate the countermeasures and marketing programs designed by the enterprise marketing department to the target customers.
As we all know, digital advertising has become an integral part of modern enterprise marketing, is the starting point of the enterprise product sales process, digital advertising, although the use of the Internet "source identifiable" "demand recognizable" "label can be divided" and so on, and advertising to the extreme, but still can not replace the entire marketing process.
"From an enterprise perspective, digital marketing is an operational system that covers strategy, content, data, processes, and technology"

Enterprises' awareness of digital marketing should not stop at the delivery of digital advertising. Digital advertising is part of corporate digital marketing, but in addition to paid advertising, it is necessary for companies to build their own digital interactive platforms, including their own websites, social media, e-commerce, traditional channels and even store digitalization. Today's consumers, through the rapid popularity of mobile connectivity, have been digitized, enterprises urgently need a digital marketing operation platform, through the various marketing contacts, establish direct interaction with consumers, manage user data, marketing operations.
According to Convertlab's recentLY released DM Hub Technology White Paper, a complete set of big data marketing solutions should include seven basic functions, including contact management, user big data management, creative content management, campaign management, data analytics, marketing automation, and collaboration within and outside the enterprise. Connect with potential customers through digital advertising, learn about their behavioral interests, design personalized marketing programs for them, and then pass them out in a way that is easy for them to accept, and eventually reach sales orders, a process in which marketing behavior does not occur naturally and quickly. Businesses can collect accurate lead information through digital advertising and discover, nurture, and transform those customers with DM Hub. DM Hub helps organizations achieve their big data marketing goals by translating your user information into orders in the following ways:
1, to help enterprises connect users across the channel
2, the management of user data, and through various means for users to establish a label portrait
 3, allow enterprises to use automated ways, through a variety of interactive content, on the basis of consumer insights, and customer personalized interaction
If the company's digital marketing is a football team, then digital advertising is undoubtedly the players running fast on the field, and DM Hub is the coach on the field to prepare for the curtain. The players need to play in accordance with the coach's arrangements and work closely with other players while highlighting their own characteristics. Coaches need to study the characteristics of different players, and integrate the various characteristics, and then in accordance with the requirements of the game to line up. Only a high degree of trust and tacit understanding between the coach and the players can achieve the best results.
---