Parking Ad Super Eye Catcher . . Drop outdoor advertising case

Drop.Drop this outdoor advertisement, super eye-catching.Unlike the usual wall ads, they put the car on the wall.This "real car wall" installation art exhibition, clearly the user "parking difficult" pain point reflected.Then, directly associate the pain points with your own products and services.

What is it?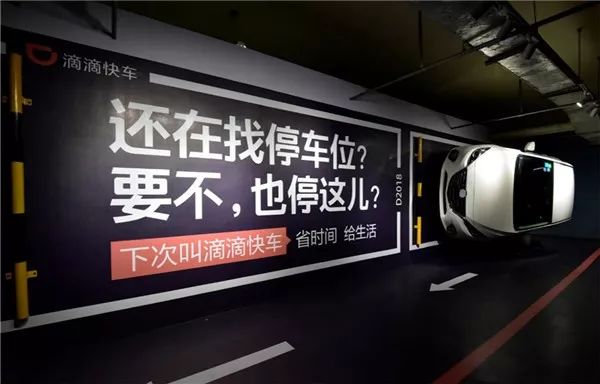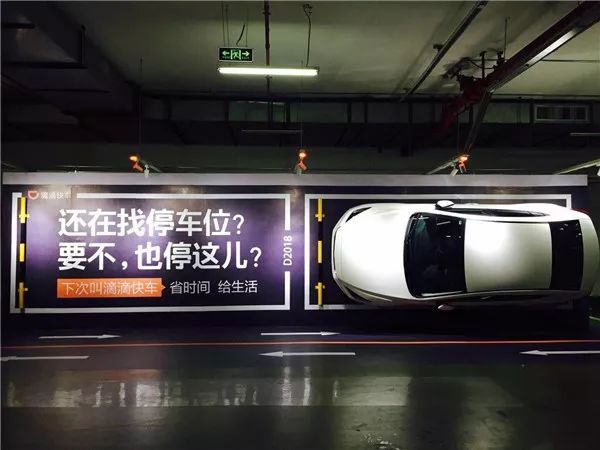 Several shopping malls in Beijing and Shenzhen have seen this unexpected scene above... Is the car on the wall? Is it a real car?
"I wanted to buy a high on the weekend, but I had to drive around the mall first!" In order to park a parking space to 1 km away from the distance, buy and buy after walking to drive, look at a few kilograms of shopping bags, left heart injury..." Pot friend, I believe you have had such an experience? A parking space, it is difficult to down many heroes.
Maybe people do waste a lot of time in their lives, but I don't want to waste it on parking!
With insight into this, Drip Express launched a "Save Time to Live" theme marketing campaign.Choose Beijing, Shenzhen, two cities with relatively tight parking resources, in several shopping malls in the parking lot of the "real car wall" installation art exhibition, clearly point out the user "parking difficult" pain point, so that it naturally accepts the "next time called drip express" solution:Imagine, users open the APP to use drip-drip express, the journey to enjoy a pleasant ride experience, arrive at the destination after a key payment, save the time to find a parking space every day, to meet a more comfortable life.

And this "save time to life" innovative marketing, drip express can also be said to step for "win":
1. Tap the user pain point and deepen the value of express products: After gaining insight into the user's daily traffic pain points, The Drip Express does not directly corre the product with the pain points, but further gives the "Express" emotional meaning. At this time, the "express" is not only a means of transport, but also allows users to save time to enjoy the power of life;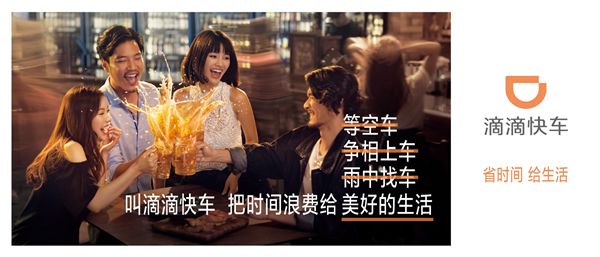 2. Based on scene marketing, to achieve accurate delivery: This drop express will focus on marketing in the mall parking lot, in the most suitable location to present the user pain point, let the user naturally accept the "save time to life" brand proposition, easy to achieve accurate delivery, and ultimately maximize ROI;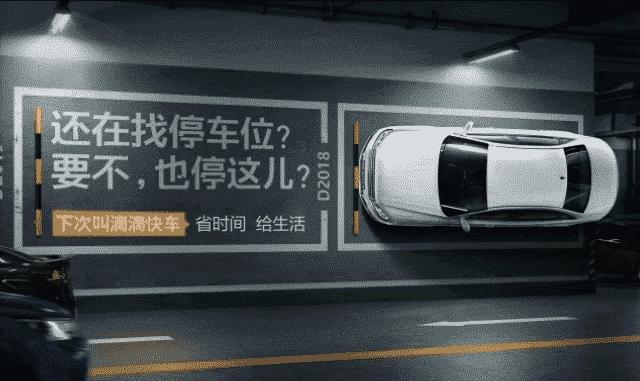 3. Innovative presentation, online and offline linkage"True car wall" form is enough to suck eyes, while the drip express more at the same time online held a "save time to life" theme activities, the use of "emotional prescription" "fun stickers" and other novel ways to arouse user resonance and then interact;
On the other hand, drip-drip express at the same time on-line brand TVC, a true presentation of urban fast-paced life, people in the tired life hidden in the beautiful dream. By the question "your time, more willing to leave who" to start, from the family, friendship, love and other angles of extension, showing the user choose to drop the fast car after the scene of easy life.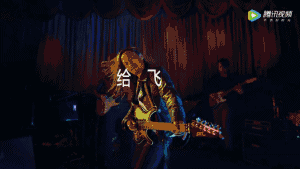 Off-line "weird gimmicks" and online "emotional interpretation" two-pronged, driving the brand sound volume at the same time more deep user memory, drip-drip express really did "win" sales.

---
Inner Mongolia Diffraction Culture Media Co., LtdCovering Hohhot Zhenhua Square underground garage business circle, accurate coverage of high-end underground garage business circle media, is a number of high-end brands, brand image promotion and dissemination of the industry is one of the essential marketing platform, high-end business area library media, more accurate audience, more extensive advertising coverage, more comprehensive advertising, target population more accurate, high advertising arrival rate, high rate of return.
WeChat Name:Inner Mongolia Diffraction Culture Media Co., Ltd      
WeChat ID: ysch0701
Hotline:177-0480-7710
---