Digital-driven exploration of the value of outdoor advertising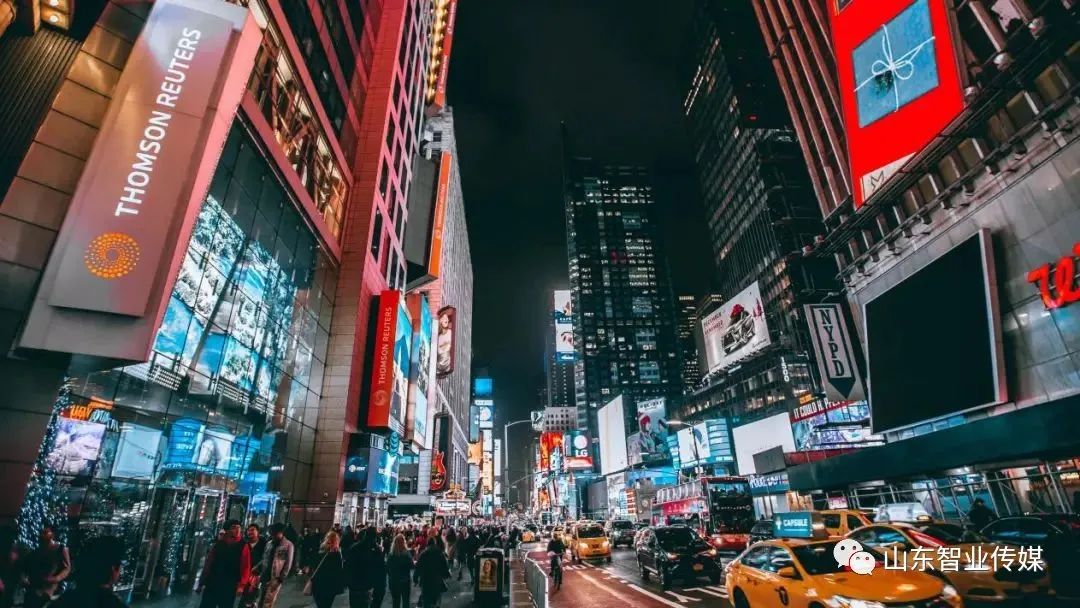 The digital economy has given birth to a variety of forms of advertising, especially digital outdoor media advertising with a high degree of focus, full immersive experience, interactive fun characteristics to drive new consumption upgrades, and even more effective than mobile Internet online advertising to attract new consumers and old consumers on the transformation.
First, technology-driven, multi-form
With the advent of the 5G era, the advertising communication efficiency is growing rapidly, and the use of AI, VR and AR and other high-tech in outdoor media is becoming more and more extensive, which makes outdoor advertising more and more abundant, which also plays a great value in increasing the audience experience. Such as AR virtual reality large-screen LED advertising, digital window advertising, electronic interactive screen advertising are digital technology, and advertising innovation fusion results.
In addition, the use of big data and AI technology, outdoor advertising toward precision. Through a series of intelligent processes such as personalized collection, processing and analysis of precise target population, labor costs have been greatly reduced, and it is also possible to capture audience image and personalize display ads in real time in LED advertising large-screen terminals. Once a Cola brand, skin care brand OLY and so on in a London square on the use of LED screen built-in cameras, to capture passing vehicle pedestrians dress model eyes and other visible information, and timely match with big data analysis to meet the characteristics of the audience's own personalized and accurate advertising.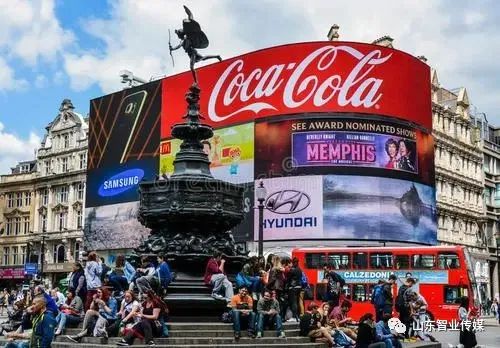 Second, multi-dimensional interaction, upgrade the experience
Advertising purposes are widely known, once outdoor billboards are playing this role, many brands are also through this traditional form of advertising to become a classic. On the contrary, digital technology and consumption structure upgrade, brand is only one-way dissemination of outdoor advertising can not fully meet consumer demand. Today, relying on the power of digital technology to stimulate consumer experience, generate emotional resonance memories, and stimulate enthusiasm for buying is a major advantage of digital outdoor media advertising.
Digital outdoor advertising, characterized by real-time and scene interactivity, is particularly effective. In Beijing Daxing International Airport outside the interactive advertising "return to the bird set", based on strong information dissemination technology, through the pre-set advertising scene, and then through sensors to detect the distance of the audience and then creatively play the flower and bird picture, strong increase and awaken the audience's sense of advertising experience. Many ads such as NK cool running LED high-tech interactive ads, a communications brand DX outdoor LEDBig-screen live advertising for the 5G Le Run Challenge is a successful digital advertising representative of an experied upgrade.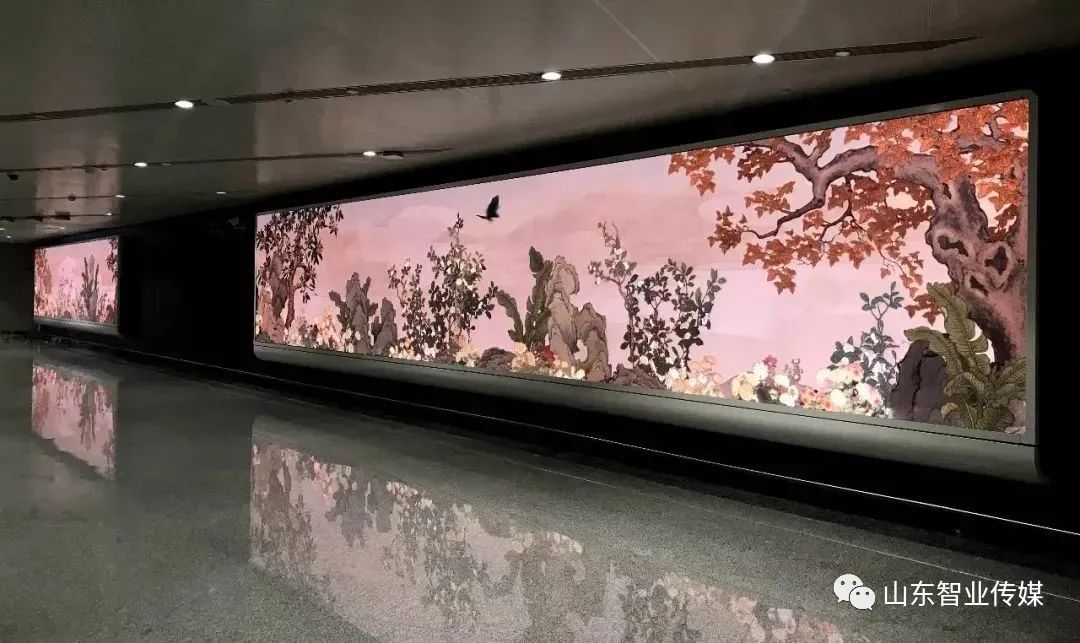 Third, multimedia integration, optimize marketing
The diversification of new media forms benefits from the development of the Internet, which has the advantages of efficient information transmission, strong interaction and rich visual performance, which makes advertising communication break through the space-time limit and become the hottest way of advertising communication today. Under the digital technology, outdoor media advertising integrates online marketing and realizes cross-media fusion communication mode, which better meets the personalized marketing needs of advertisers and consumers.
At the same time, relying on digital technology, outdoor digital media operators can break the time dimension, to achieve operators and outdoor media joint real-time advertising information, but also to meet the time-between, decentralized, partitioned and other personalized joint advertising, for advertisers to achieve a variety of centralized or decentralized delivery needs.
In addition, the integration of media, that is, a variety of media joint development of the era, digital outdoor advertising is one of the driving factors. According to the research, outdoor advertising can effectively trigger users' mobile search behavior percentage of 66, it can be seen that the fusion of outdoor digital media can effectively improve the effectiveness of advertising in other online media. At present, most of the significant effect of fusion advertising, is the use of a strong focus on digital outdoor media for the precise advertising dissemination of the crowd.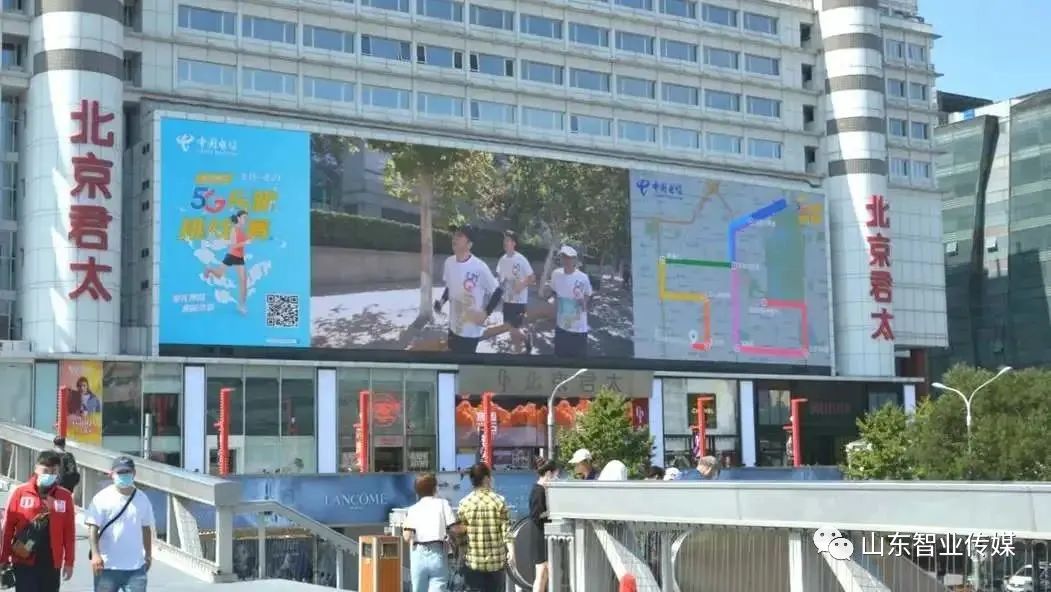 Conclusion:Precision, interactive, digital outdoor advertising can not be separated from big data technology, artificial intelligence and other technologies driven. In the future, the development of technology will further promote new, perhaps digital advertising will continue to improve or be broken, we can do is to follow the pace of the times, grasp consumer demand, to do a good job of every outdoor advertising as the core of strategy, to achieve benefits.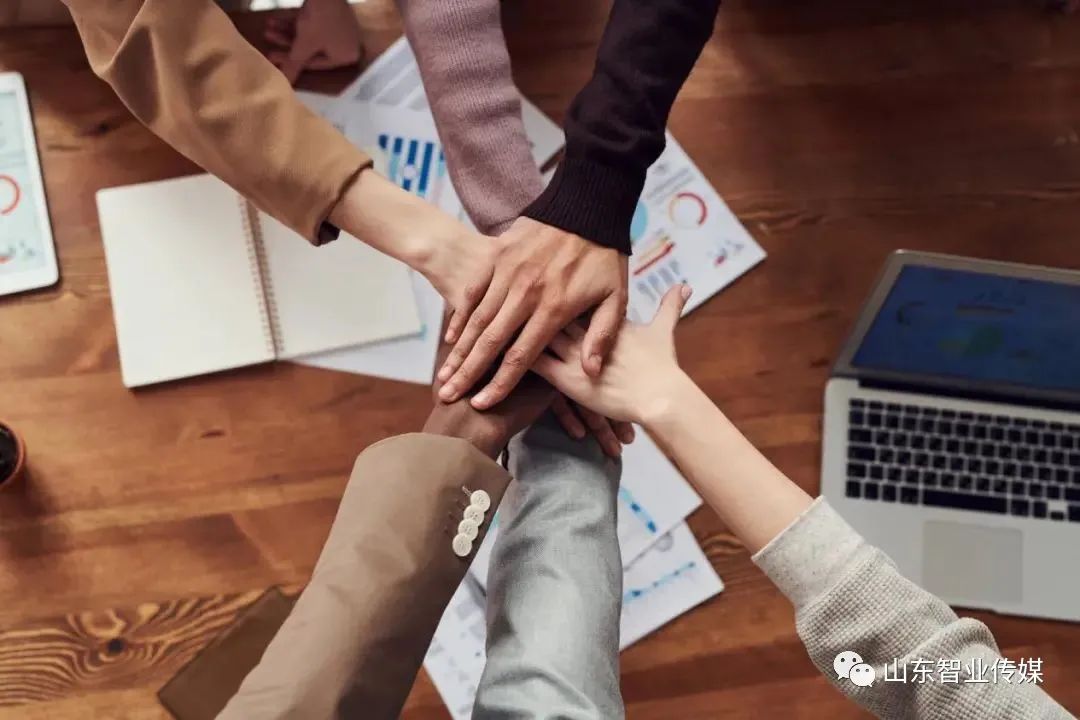 Please don't forget to share with your friends.
Share it with your friends if you like!
Click the button in the upper right → to share with friends in the circle of friends
Click the button in the upper right corner → to view the official account → click "Follow"
Shandong Zhiye Culture Development Co., Ltd. was established in 1998 Youth Day, registered capital of 89 million yuan, has been registered in Beijing, Jinan branch.
Main business:
First, highway outdoor advertising media more than 300,000 square;High-speed railway Beijing West Station, South Station and Shandong stations in the LED display in and out of the station gate light box, VIP waiting room title, train name and other advertising media agents.
The design and construction of museums, exhibition halls, science and technology museums and cultural halls;Multimedia video, sand tray, model, sculpture design and production, television specials, reporting films, 3D animation and other video creative filming.
Have credit:
1, China's advertising-level enterprises;
2, China Exhibition Hall engineering-level enterprises;
3, China exhibition and display engineering design and construction integration of first-class qualifications;
4, construction decoration design Class B qualification;
5, construction decoration professional contracting second-level qualifications;
6, the national "AAA" grade credit unit;
7, ISO9001 quality system certification enterprises;
8, Shandong Province, "keep the contract, re-credit" enterprises.
Zhiye Media is --------- high-speed railway media resource provider
Zhiye Culture --------- exhibition hall design experts
Shandong Zhiye Culture Development Co., Ltd
www.sdzycm.com
www.zhanguansheji.cn
Toll-free hotline:400 808 0006
Intellectual culture, Chile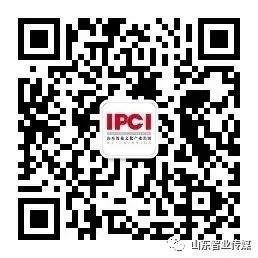 ---